This time of year begs for warm comfort food and nothing fits the season better than Welsh Cawl—a chunky lamb stew, says chef and baker Dee Patel (of The Pantry KC). "I grew up in Wales in a food obsessed Indian family—and I am compulsive about putting an Indian kick into all sorts of British foods; including my recipe for Welsh Cawl," she says. "This stew is simple and easy to make (even in a larger batch) and it tastes better the day after!
She continues, "It's best if you use a cheap cut of meat on the bone for this dish. Wales is famous for its lamb and this recipe calls for neck or shoulder of Welsh lamb. Using the bone will maximize the flavor drawn into the stock. And if lamb is just too far out of your comfort zone use beef or even ham hock."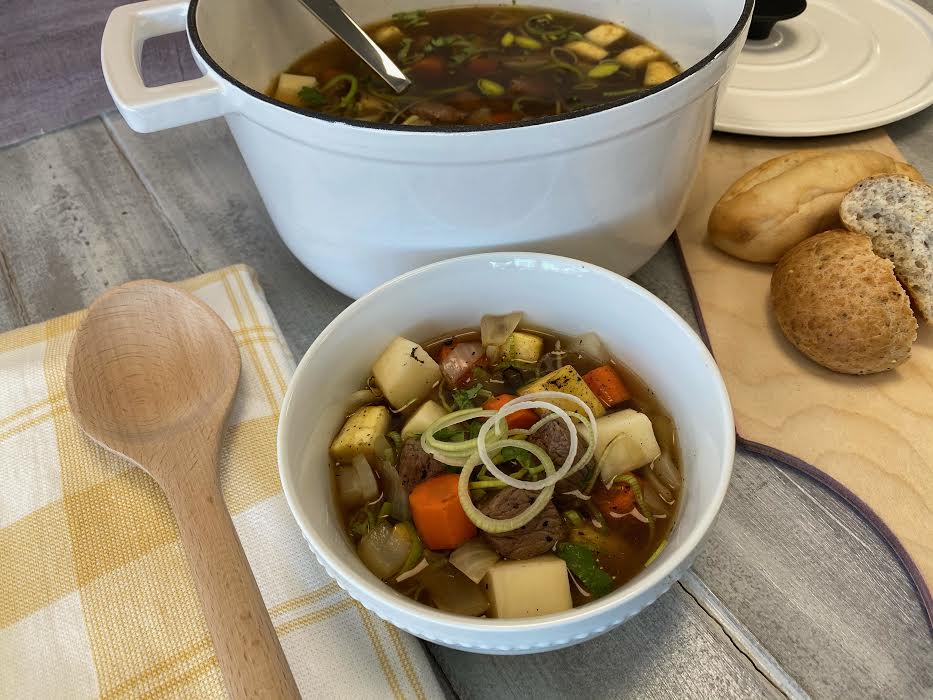 The Indian twist? In Patel's recipe, she uses a sprinkle of garam masala. "For decades my grandmother in India blended toasted and ground her own spices for garam masala and mailed them to us in Wales," she says. "Living in remote parts of the UK and US, I have since gladly settled for store bought-blends of garam masala. They mostly contain—and vary in relative proportions of—bay leaf, star anise, peppercorns, cloves, cinnamon, chili pepper, cumin, and coriander. Whatever the brand of you blend, when it comes to garam masala always remember—a little goes a long way!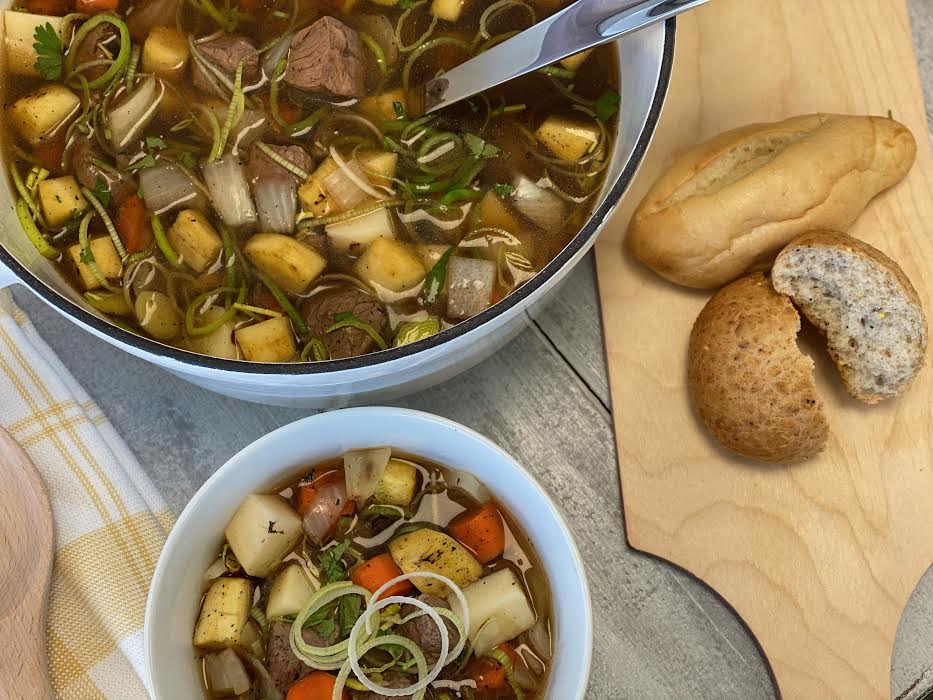 Dee Patel's Welsh Cawl
 Ingredients:
3 tablespoons olive oil
2 pounds neck or shoulder lamb (or beef or ham hock)
1 large onion, diced
4 Yukon gold potatoes (approx. 2 cups), peeled and large diced
2 carrots (approx. 1 ½ cups), peeled and large diced
2 parsnips (approx. 1 ½ cups), peeled and large diced
2 leeks (approx. 3 cups), washed well and finely sliced
2 bay leaves
¼ cup flat leaf parsley, finely chopped
Kosher Salt to taste
½ teaspoon garam masala
(*Extra* stock of choice to match the meat used, or a vegetable stock)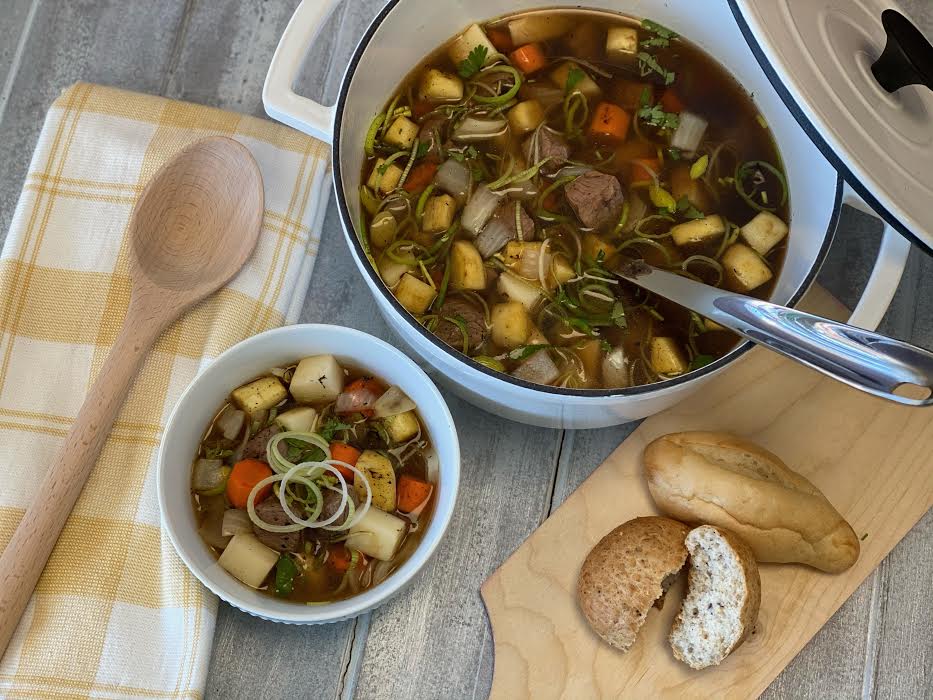 Directions:
In a large (5 quart or larger) Dutch oven, heat olive oil and brown the onions, carrots, parsnips and half of the leeks. Remove from the pot and set aside.
While the pot is still hot, sear the meat on high heat, quickly rotating it to brown the entire surface. Then lower the heat and pour in water to fill the pot enough to cover the lamb and add the bay leaf. Simmer it on low heat for 2-3 hours to prepare the broth. Take a few moments every hour to skim the fat and foam that rises on the surface of the broth.
Allow your broth to cool enough for the bone to be handled. Remove the lamb from the broth. (Chef note: Do not discard the broth!) Cut the meat off the bones into large bite-size cubes. Discard the bone and any other connective tissue. Place the lamb, browned vegetables, potatoes, and the remaining leeks back into the broth. If the broth is too little or too viscous add in the extra stock now.
Season the stew with kosher salt and garam masala. Depending on the sodium in your stock you may not need to add much salt into the Cawl—so taste first! Simmer the Cawl until the potatoes are tender and garnish with the parsley before serving. (Chef note: Traditionally, Cawl is served with bread in a wooden bowl with a wooden spoon. I'm not fussy about the bowl or the spoon but a nice crusty roll is always welcome.)