When chef/caterer Brandon West is whipping up dinner for his colleagues, it's more than just time to eat. It's time to break bread and chow down. "The service industry is more than just co-workers, we are family. So when it's time to eat and you work in hospitality, we like to call it a family meal," he says. "It's a time where the chef whips up something delicious and everyone—front and back of house—enjoys a meal."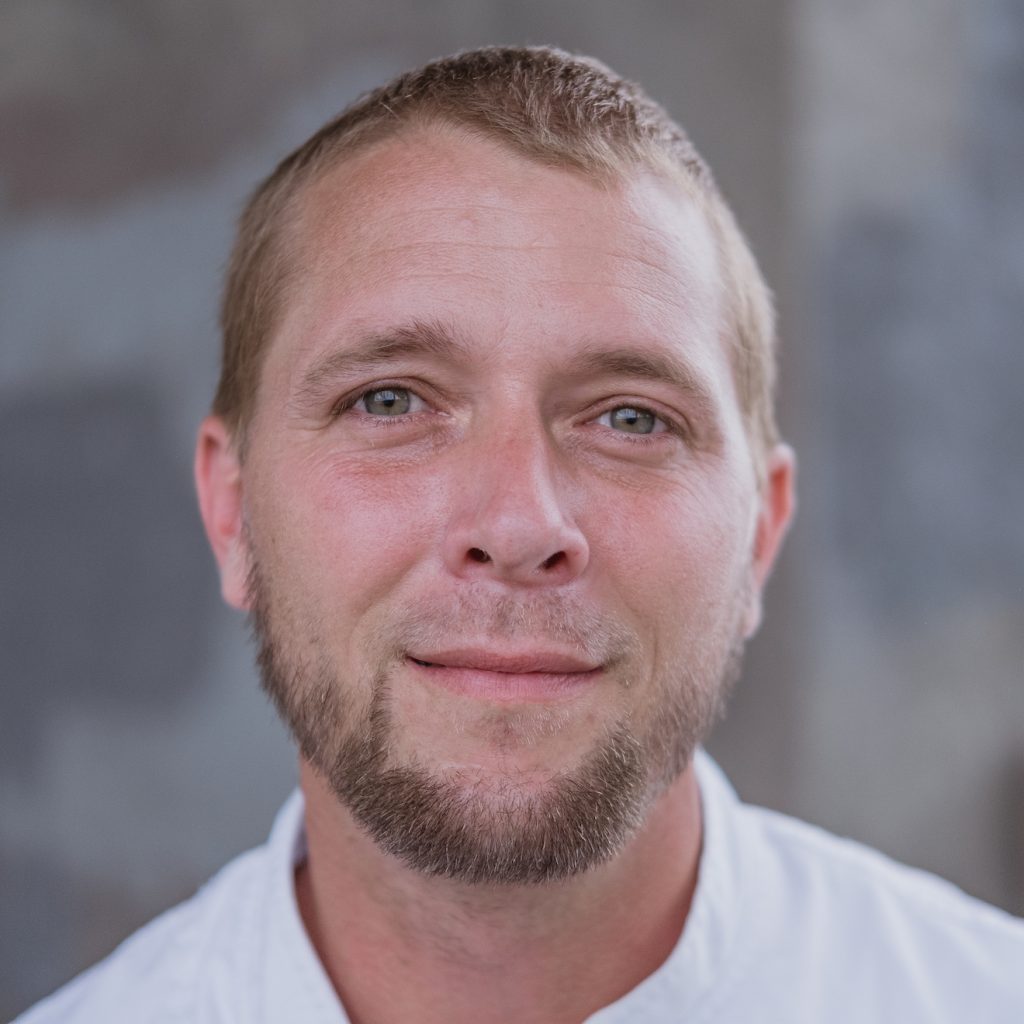 West's Pork Ragu is a crowd favorite at Kravin' It KC—where they specialize in gourmet, carnivorous entrées and decadent sides. "This dish has proven to be a favorite amongst the staff. For starters, it's pasta," he says. "But not just the spaghetti that you're used to. It's got all the good traits you want from that classic dish with a little bit of attitude. My Pork Ragu is easy, delicious and inexpensive. For under $40 (give or take tax), you can feed your family, including garlic bread—and I promise no one will leave the table hungry!"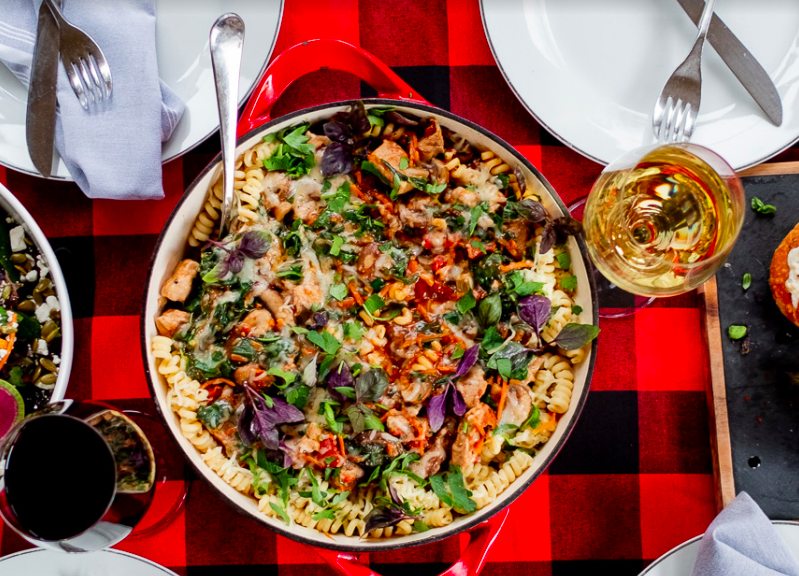 Pork Ragu
(Serves 4 – 6)
Ingredients:
1.5 pounds (1/2 inch) diced pork (boneless rib meat or diced stew meat)
1 8 oz. package of sliced mushrooms
5 oz. pack of shredded carrots
1 bunch Swiss chard. Remove leaves from steam. Rough chop the leaves.
6 cloves garlic, silvered
1 oz. minced shallot
4 oz. dry white wine
2 cups bone broth
24 oz. can San Marzano style crushed tomatoes
Slurry (four teaspoons corn starch / four teaspoons cold water)
2 tablespoons kosher salt (or to taste)
Cracked fresh pepper or to taste
3 tablespoons chopped parsley
4 tablespoons unsalted butter
2 tablespoons avocado oil
16 oz. cooked pasta (Chef note: We like to use a local product or a fresh dried pasta.)
Parmesan cheese to taste
Directions:
In a Dutch oven (or heavy-bottom saucepan) heat over high heat, dry with no liquid for 2 to 3 minutes. Add avocado oil (or similar neutral oil). Slowly add pork to hot pan and sear 4 to 5 minutes without touching the meat. Add 2 tablespoons salt. Flip pork, making sure outside of meat is brown. Remove pork from pan.
Add sliced mushrooms, shredded carrots, and butter, and reduce heat to medium high. Continue to cook 2 to 3 minutes, stirring frequently until vegetables are tender. Add shallots and garlic and cook for an additional couple of minutes until fragrant.
Deglaze with 4 ounces of white wine, removing brown bits from the bottom of the pan with a wooden spoon. Add tomato and then return pork to pan. Add bone broth, reduce heat to medium/low, cover and simmer 12 to 15 minutes.
After 15 minutes, add the slurry of cornstarch and water and cook 2 to 3 minutes until thickened. Fold in cooked pasta and Swiss chard. Cook 2 minutes until Swiss chard is wilted. Transfer to serving dish and top with 3 tablespoons of Parmesan cheese. Finish with a drizzle of olive oil, fresh cracked pepper, and chopped parsley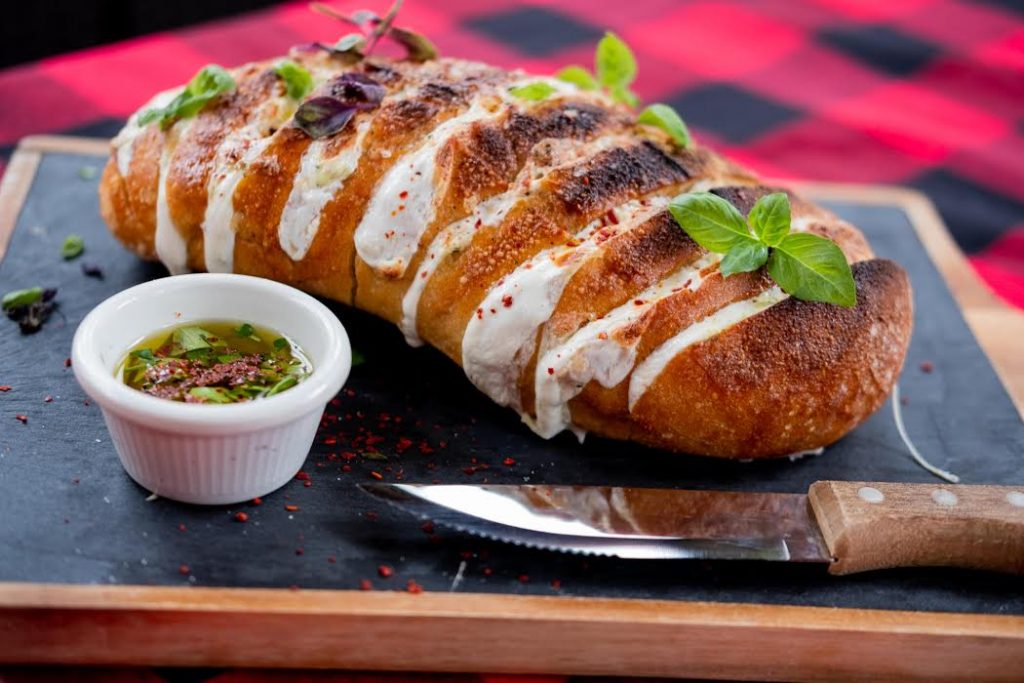 House-Made Garlic Bread:
Ingredients:
1 medium size (approximately 14 ounce) rustic loaf of bread from your local bakery
8 oz. marinated mozzarella. (Chef note: We chose a pesto marinated mozzarella.)
Sea salt
Fresh cracked pepper
Directions:
Pre-heat oven on low broil. Deep score the bread with 12 cuts. Stuff mozzarella into the slits. Sprinkle with flaked sea salt and freshly cracked pepper. Place loaf on foil-lined baking sheet. Place in oven on middle rack and cook 10 minutes until golden brown. Careful not to burn.