Other than, say, National Garlic Day—our fave day of the whole year is probably National Onion Day. In order to properly celebrate this root vegetable in all its glory, we found an onion-centric staple: French Onion Soup.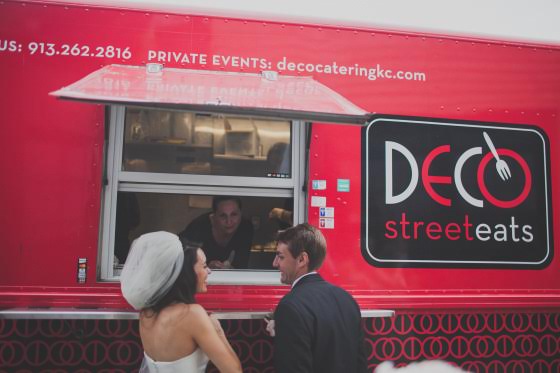 Deco Catering KC and Deco Street Eats food truck were kind enough to share their recipe to try. The boutique catering company—which has been based in KCK since 2009—has built a reputation for serving wholesome, sustainably sourced, local, organic menus and incorporating green business practices.
Because French Onion Soup is so popular, it seemed like the perfect recipe to choose—of course, with the caterer's own spin on it. "Many of us order French Onion Soup at our favorite bistro," says owner Jen Stoppel. "Transforming the humble onion and a few ingredients to more than the sum of its parts is easily done in your kitchen—a bowl of a restaurant favorite to be enjoyed at home."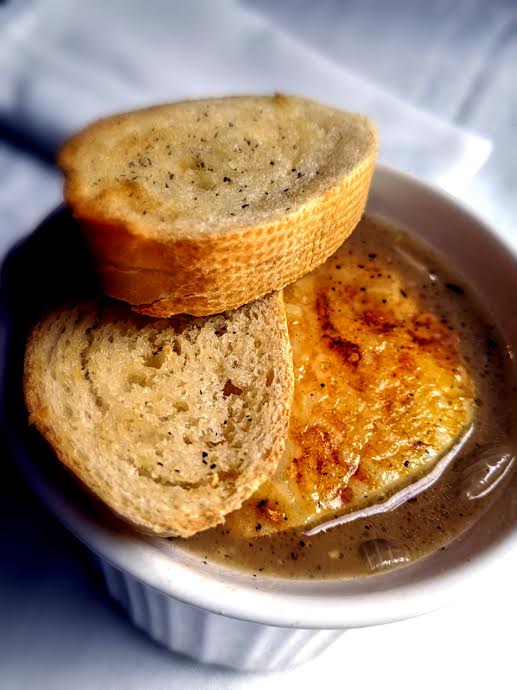 Classic, Comforting French-Style Onion Soup
Yields 1 Quart
Ingredients: 
1 quart beef stock (we made our own using Parker Farms beef)
3 large Vidalia onions, halved and thinly sliced
1/4 cup unsalted butter
3 tablespoons minced garlic
1 bay leaf
3 springs fresh thyme
1/4 cup red wine (not cooking wine)
1/4 cup flour
Salt and pepper
Toppings:
1 large Vidalia onion, thickly sliced
4 slices baguette
Gruyere cheese, shredded
Instructions:
Melt butter in a large skillet. Add sliced onions, minced garlic, bay leaf, thyme sprigs, and 1/4 teaspoon each salt and pepper. Cook, stirring frequently, until the onions are soft and caramelized.
Add red wine to the pan and bring to a boil. Reduce heat to medium-low, cover, and simmer for 15 minutes or until the liquid has evaporated and the pan is dry. Discard bay leaf and thyme sprigs. Season with salt and pepper to taste.
Add flour to the pan and stir to coat. Simmer lightly, stirring often, to cook flour—approximately three minutes. Add beef stock to the pan and simmer 10 to 15 minutes.
Preheat the broiler and adjust oven rack. Arrange the onion slices and baguette slices on a baking sheet and broil until deep golden brown, 1 to 2 minutes per side. Remove bread from oven and divide cheese evenly among slices; broil until melted and bubbly, 2 to 4 minutes.
Ladle soup in to serving bowls. Top with a broiled onion slice and a cheesy baguette slice.  Enjoy!