Trying to open an eatery is challenging enough. But trying to open an eatery in the middle of a pandemic? Well, that's downright ambitious. Such was the case for the owners of the newly (and quietly) opened Summersalt Ice Cream Co. in Prairie Village's Corinth Square.

The all-natural creamery—which replaced the now-defunct Mely's Yogurt—has been a labor of love from Day One. We caught up with co-owner Amy Thurston to get the scoop. (See what we did there?)
Tell me about SummerSalt!
"My husband Curtis is a trained chef—with a serious love of ice cream. When we moved in together, he would put duct tape on the pints I couldn't have. Whether that's love or a problem, I'll let you decide. When we heard that Mely was selling back in 2018, we approached her.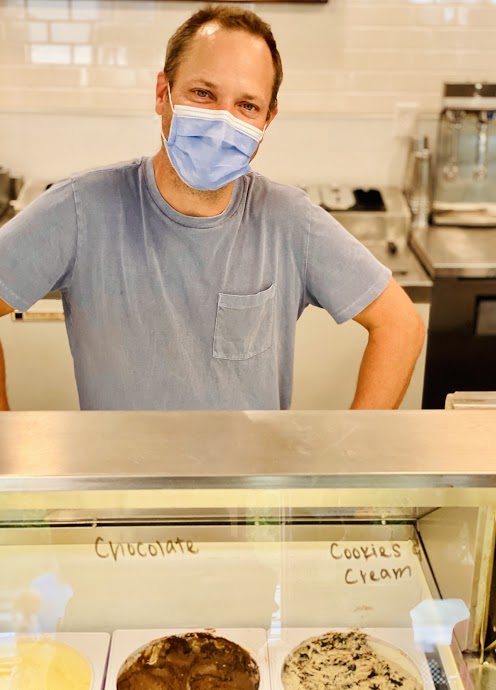 We didn't realize how long the process would take and ultimately we took over in February. While purchasing the business, my husband took The Ice Cream Course at University of Wisconsin where Jeni's Splendid and Ben + Jerry trained. He came back pumped.
He is making his own hard pack, baking all the inclusions, using 100 percent natural base and food colorings, and just getting creative and having fun."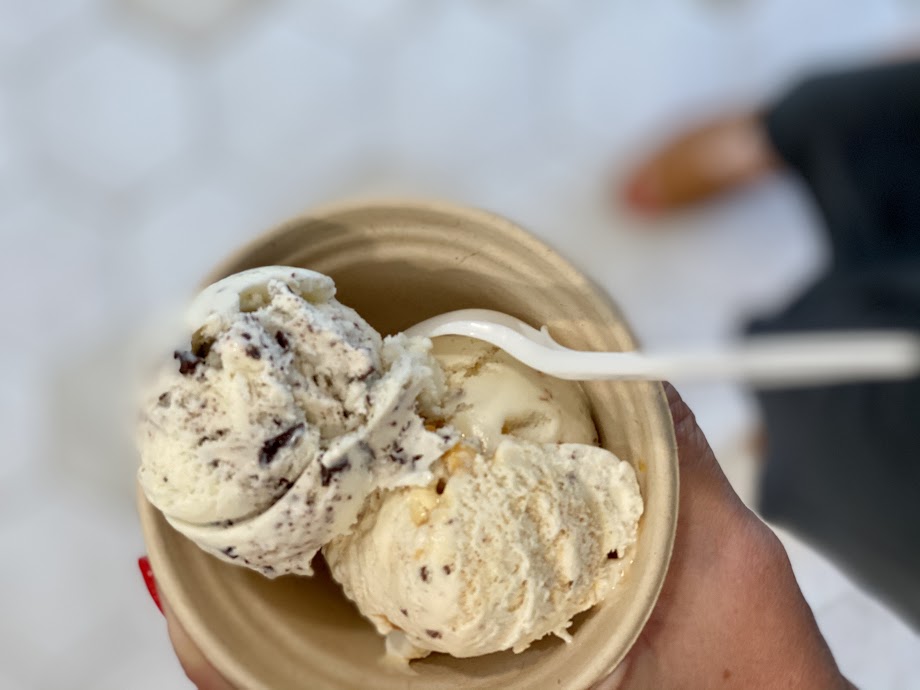 Tasty! But how was trying to open during a freakin' pandemic?
Well, for us it wasn't terrible. The city of PV and Corinth Square have been incredibly supportive. We were allowed one trade in the shop at a time which kept us working but prevented us from rushing. That meant Curtis could be home for dinner at night. We're a tight bunch—so it was nice.
The challenges arrived with actually opening during a pandemic. Getting that right was key—both for our staff and our community. We did not rush to open once it was allowed—as people congregating was a major concern. We took out our interior tables and decided to wait on installing our seating counter. Curtis thought of the walk-up window pre-pandemic, which is a game changer. As parents ourselves, we knew that providing a good work environment meant prioritizing our staff's health.
We had a very soft launch without social media announcements so our crew could acclimate and work out the kinks while giving our immediate community time to enjoy this new addition."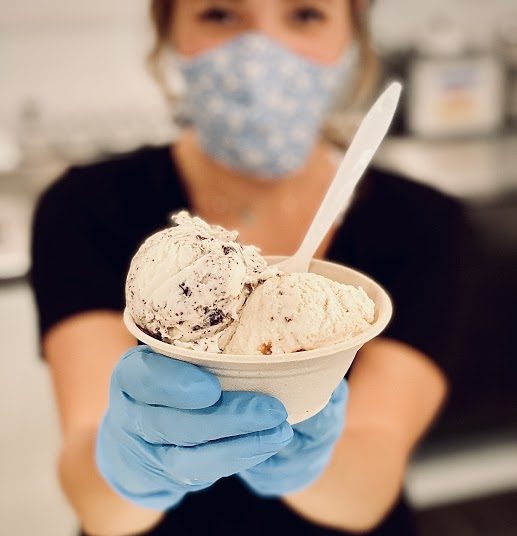 I was there for the soft opening by complete happenstance! I tried a cup of Peanut Butter/Banana. Dee-lish. Do you have a fave flavor?
"Oh, yes and that has Mike's Hot Honey in it as well. So. Good.
But to your question, yesterday I would have said Chocolate Grasshopper (chocolate with crushed Andes Mints and mint Oreo Thins), but today I had Snickerdoodle. I think it was the best ice cream I've had in my life. I don't even like Snickerdoodle cookies, but that blew me away. Ask me tomorrow though—because right now he's making Blackberry Chocolate Flake."

Prairie Village is a neighborhood with plenty of walkability. Are you anticipating chaos once people know you're open?
"See question two. Absolutely. I had been posting updates and progress as the remodel took shape. But then one day I called my husband and told him I had this sensation of frenzy and hype. We got really nervous so we hit pause right then. I stopped posting and we decided to wait until the mandate fully lifted and re-openings began. We took our children to the lake for Memorial Day weekend and returned feeling rested and ready."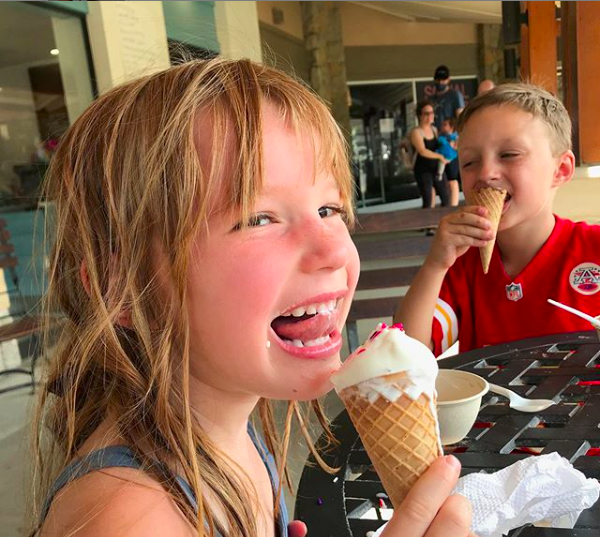 Anything else we need to know about your ice cream?
"We also sell soft serve ice cream. We will always have chocolate and vanilla as well as two seasonal flavors—currently coconut and pineapple. And our pint freezer should arrive any day!
We are using (and selling) SAVA Vanilla out of Liberty—it's sourced directly from Madagascar. Our vanilla ice cream will have their double-fold vanilla in it, which is proprietary to Summersalt. If you take baking seriously, this vanilla will up your game considerably. Vegan flavors are coming soon and gluten-free options are available now."