The hottest thing in Kansas City right now? It's Amy Marcus's new pot pies. Up until a couple of weeks ago, The Sweet Tea Pie Co. chef was famous for her specialty fruit pies. That was before she decided to try her hand at making savory pot pies. The beat-the-door-down response she's been getting has caught her a bit off-guard. Her first orders sold out in less than 90 minutes.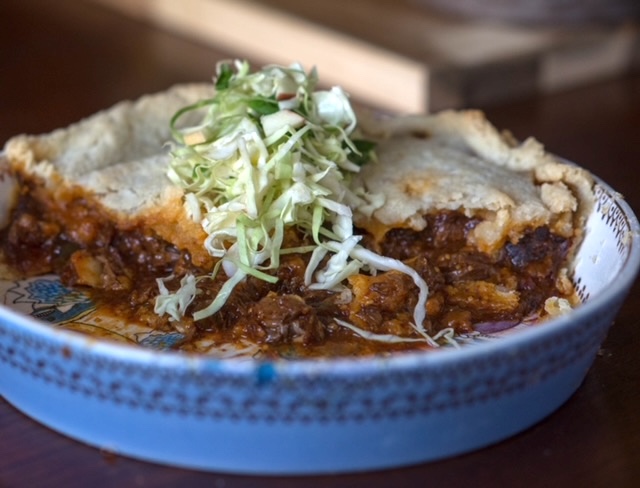 We wanted to find out the skinny (so to speak) on her delectable, new comfort food offering.
Baking pIes is one thing, but pot pies are an entirely different beast. What's the story behind it?
"My background before this venture was in savory cooking. I love pastry and sweets but missed that part! I used to make these hard cider-braised street tacos when I was a private chef for a few families, and they were always a favorite, and I realized the filling would be great inside a pot pie. Since my sweet pies are really unique flavors, I wanted to keep the pot pies true to that."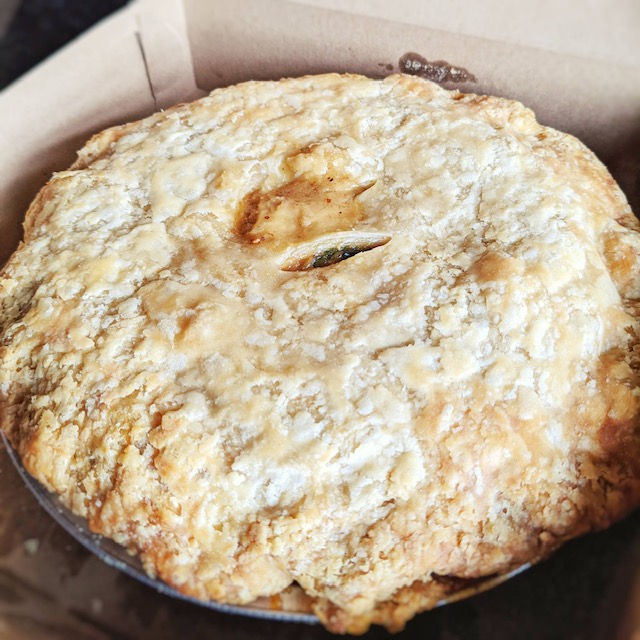 Pot pies are the ultimate comfort food. What do yours bring to the table?
"I agree. My pot pies bring comfort, big taste, and unique fillings all wrapped in a flaky all-butter crust. They're not your grandma's chicken pot pie, per se. I have a rotating menu that has included:
Hard Cider-Braised Poblano and Chicken Pot Pie—a for-sure favorite that starts with roasting a blend of three dry chili peppers to create my ten-spice chicken rub. It's braised with hard cider, onions, poblanos, tomatillos and hominy. It gets covered with a layer of gouda inside the crust.
Korean Chicken Pot Pie—a nod to my days at Sura Eats. It features chicken that has been marinated in a complex Gochujang marinade, braised with Asian sweet potato, soy pickled Shiitake mushrooms, and Korean peppers.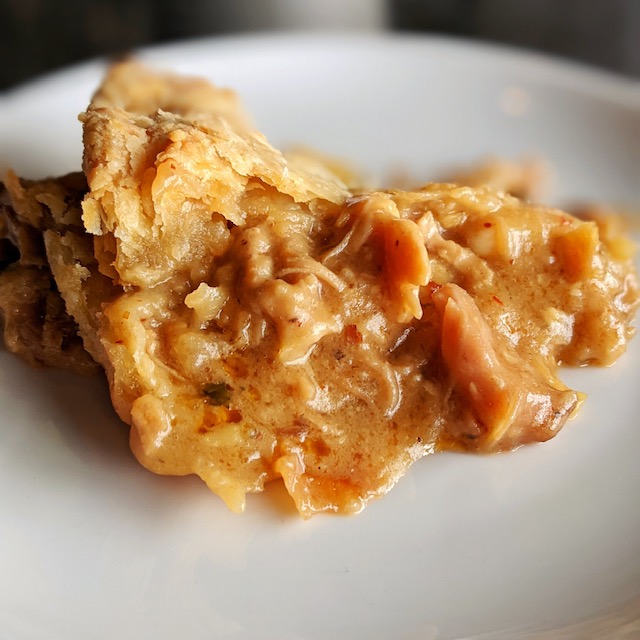 My newest addition to the line-up is a collaboration with J.Chang Kitchen's Chili Oil. It's a 3-Cup Chicken Pot Pie, a twist on a classic Taiwanese dish. My chicken is marinated with J.Chang chili oil, sesame, dark soy, and dark Asian vinegar. It's braised with Asian white potatoes, shiitake mushrooms, Thai basil, ginger, and garlic. I think it's going to be a hit for sure."
How much and where do we find them?
"My pot pies are $40.00 and feed four to six people. They're really hefty, but also hard to put down; so depending on if you're able to resist, they'll feed six for sure. They are take-and-bake, which means you can stock up and keep them in your freezer to bake whenever your heart desires!  All my pot pies (and whole pies) are pre-order only. I typically sell out in one day and pre-orders are two weeks out. Orders open every Sunday." www.sweetteapieco.com