No pressure, but local bartender Marlena "Miko" Richardson just advanced to the Sweet 16 of Power of the Palate—a nationwide cocktail competition sponsored by Black Restaurant Week and Maker's Mark bourbon. "They are seeking the best Black bartender in the country using 16 cities and placing them into regions by which to compete," says Richardson. "It's a bracket-style competition. And I am proud to say that they liked my drink—Hot Stone Massage—and advanced me to represent Kansas City, Missouri."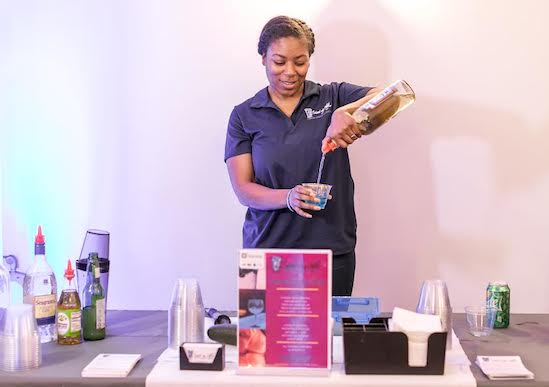 The virtual competition is streamed live on social media via the Black Restaurant Week's Facebook page. Richardson's round isn't until Monday, August 24th at 5 p.m., but the live voting could push her into the next round. During the live presentation, judges are able to ask questions and get a vibe for each bartenders' personality, she says.  "Whoever gets the most votes or who the judges think is best moves on!"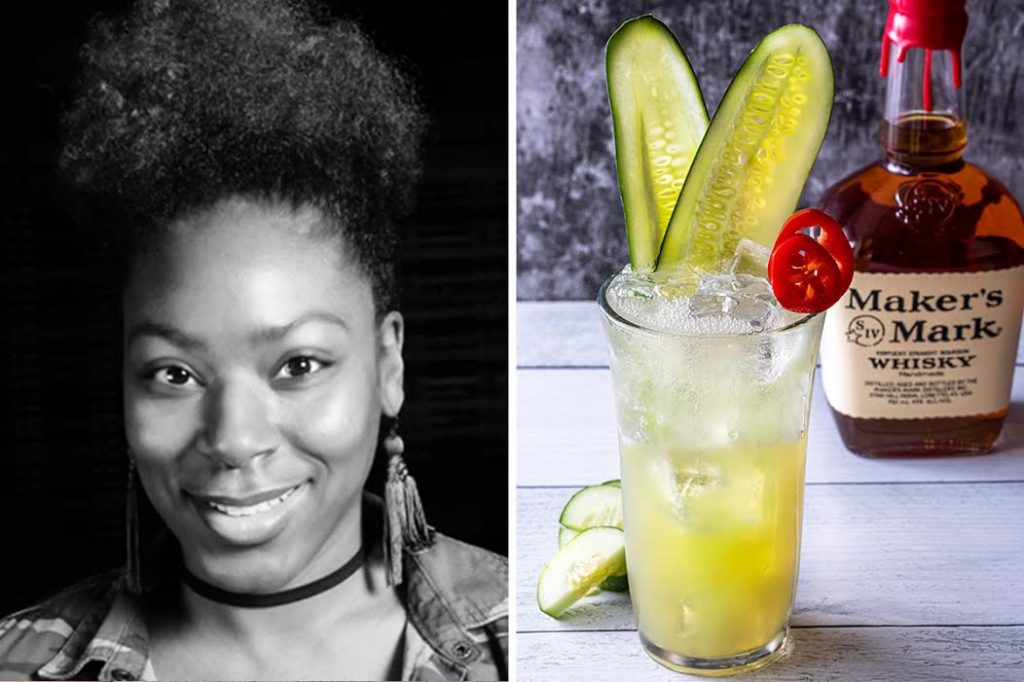 As the owner of Shots by Miko, Richardson is used to whipping up curated cocktails on the fly. In fact, she's famous for it. We asked her how she thinks she's stacking up against the competition.

What's next? Who are you battling?
"I battle against Detroit, Louisville, and Chicago—which crazily is where my fiancé is from. The next round I'll take on whoever wins from the South in an 'Herb n' Flow' battle—where we use herbs to make a drink that ties to a song lyric."
Right! Maker's Mark, huh? What's your take on using whiskey?
"I appreciate whiskey for the aging process it undergoes to become a smooth earthy spirit. With the time spent aging these products, it helps remove a lot of the burn, bitterness, and harshness that comes from liquor and replaces it with smooth, warm, caramel and vanilla—and even berry notes—that are more recognizable to our palates."
You're fairly well known in KC circles. How has it been attempting to get your name out there in other markets?
"It's been really trying. I use all the social media marketing tools I know.  I use friends and family in other cities to spread the word through their platforms."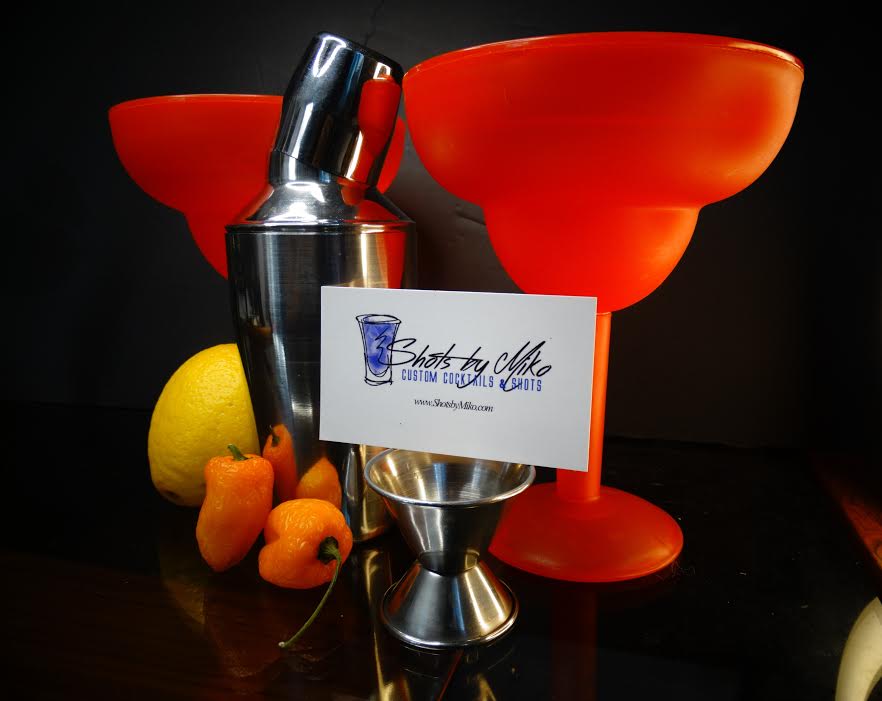 When you get to the finals—and note we said when—how will you celebrate?
"I'm taking the check straight to the bank and putting it in the Shots by Miko bank account. Then I'll try to get my whole team together, and we'll have a great meal to discuss our next moves. We'll be a nationally recognized company by then with the title attached."
Interview minimally condensed and edited for clarity.