A picture is worth a thousand words—and even more followers for the food-loving Kansas Citians who capture the city's food scene on Instagram, sharing their favorite dishes, drinks, under-the-radar spots, and recipes. Sure, their feeds are great for when you're desperately trying to decide what to have for dinner, but they also help food fans around the world see the city's many marvelous establishments, and they're often the first place travelers go to look for recommendations.
Wherever they lead, we'll happily—and hungrily—follow along.
Editor's tip: Don't read this when you're hungry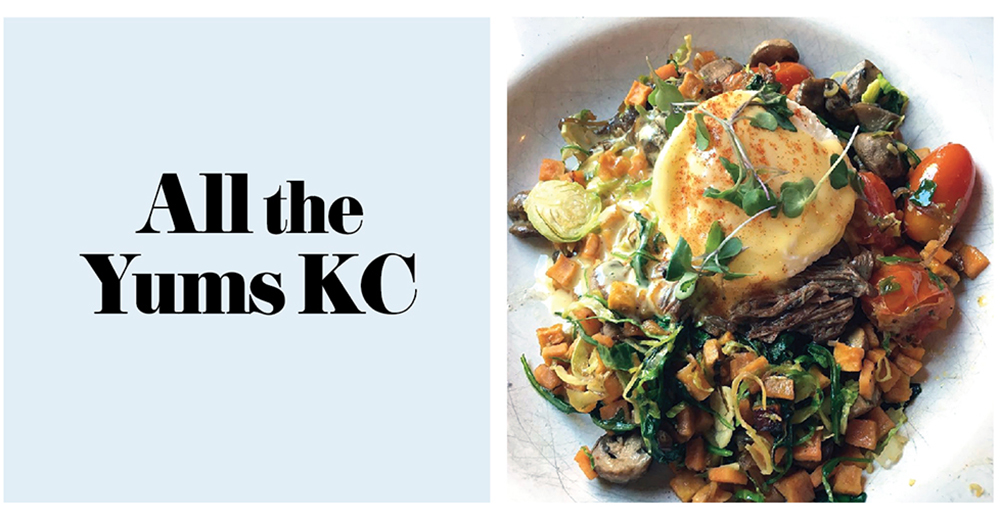 All the Yums KC: You wouldn't think a cardboard container of tater tots could look lusty, and yet the masterminds at All the Yums KC make it happen. Ryan and Katie Carrothers, the duo behind the account's loving lens, don't miss a detail—not a single swirl of icing around the pinwheel curves of a McLain's Market cinnamon roll—so be warned: Don't do a deep dive on an empty stomach. While the photos scream sensuality and drama, the captions are pure pith: "The meat-to-bun ratio on this sandwich gives me hope for the future of the world," the caption accompanying a photo of McGonigle's brisket sandwich reads. We're inclined to agree. Follow @alltheyumskc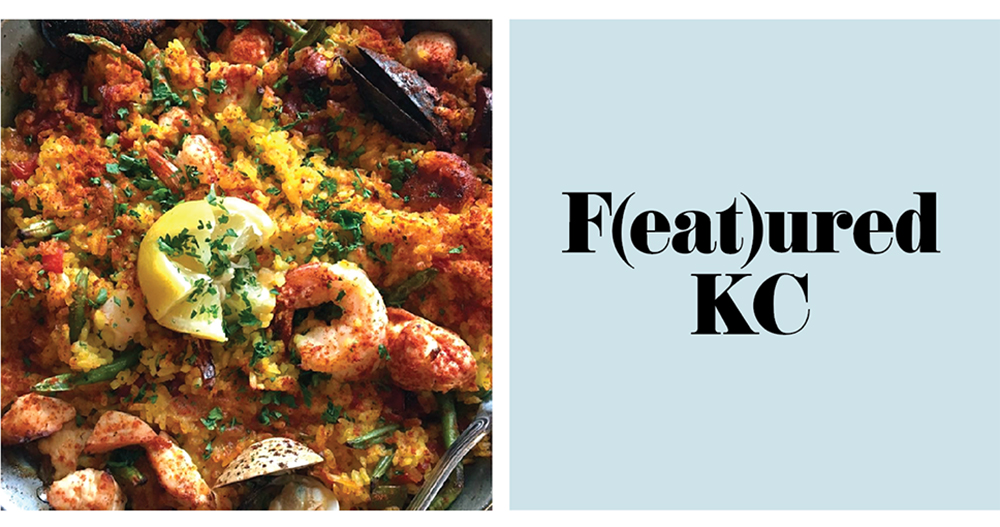 F(eat)ured KC: Put a hungry medical school student in a city full of delicious food and you get F(eat)ured KC. In addition to tasty eats, the account shines a spotlight on what we can only assume is every med student's best friend—coffee, from Monarch's dreamy Orange Creamsicle latte to sprinkle-rimmed cups of iced java at One More Cup. While some accounts feel like they're designed to induce awe and envy, F(eat)ured KC's Jenny Vu calls to mind your cool friend who somehow consistently manages to order the best dish and is happy to share. Follow @featuredkc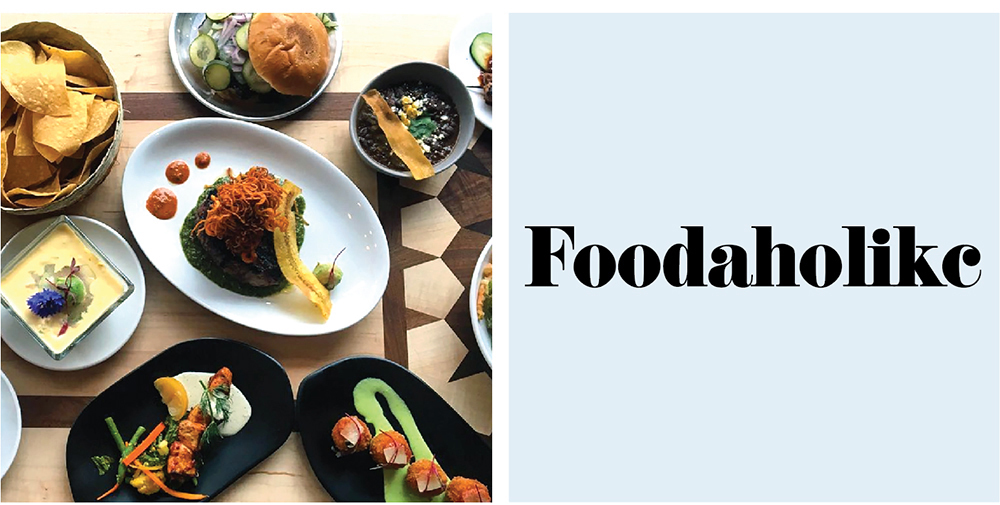 Foodaholikc: Bouncing between cookies and cocktails and bowls brimming with tofu and veggies, Foodaholikc's Ashley Gross is eternally relatable, as exemplified by this caption posted alongside a photo of a vegan dish at Café Gratitude: "Because health is important, people! Also, I ate three donuts last night." Unforked's natural dishes make frequent appearances, but the nursing student behind the account doesn't shy away from indulging in mac and cheese, slices at Grinders, and plenty of sushi, taking followers along for the ride. Follow @foodaholikc
Food Gal Al: Food stylist and writer Alex Johannes is all smiles in front of the camera on FoodGalAl, where she shares sun-drenched photos from her favorite happy hour (it's at Westwood's Blue Sushi Sake Grill, in case you are wondering), barbecue bites at the American Royal, and recipes of her own design—hello, turkey taco lettuce cups. The food is undeniably gorgeous, but some of our favorite photos and Instagram Stories actually star Johannes' dog, profoundly adorable French bulldog Francois. Follow @foodgalal
Kansas City Bucket List: What's on your Kansas City bucket list? If you need some inspiration, check out Mindy Hargesheimer's covetable feed, which features eye-catching photos from places and events around town—from Kansas City Fashion Week to Monster Jam—alongside sushi burritos and craft cocktails. While some influencers take a less-is-more approach to captions, Hargesheimer spares no detail of her experiences, making her posts as informative as they are visually arresting. The result is a well-curated exploration of the many weird and wonderful options open to Kansas Citians when it comes to dining and beyond. Follow @kansascitybucketlist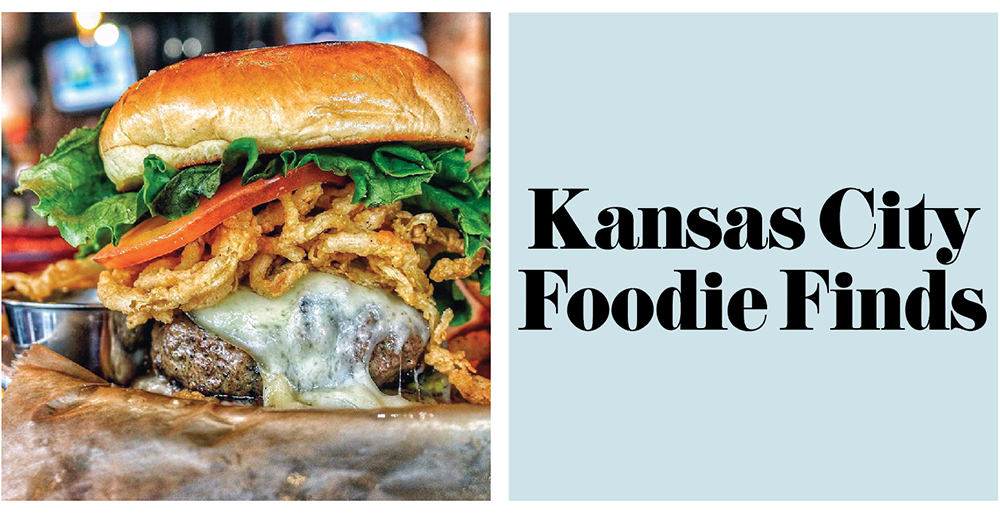 Kansas City Foodie Finds: Benjamin Fuentes revels in the joy of sharing his discoveries with the followers who flock to his kansascityfoodiefinds account, a mix of giveaways, thoughtful reviews, and rallying cries to support local businesses paired with striking photos. Fuentes is a must-follow for meat lovers, posting frequently about the city's fried chicken, burgers, and barbecue (Q39 is one of his favorite restaurants in KC)—but he also offers a touching glimpse into his personal life, posting about life as dad to his adorable son, Julian, and the food they enjoy together. Follow @kansascityfoodiefinds
Kasim Hardaway: As he writes in his bio, a full belly beats a flat belly for Kasim Hardaway, and after scanning his grid, you'll be tempted to say the same. The Instagrammer makes you reevaluate your camera roll with his beautifully lit, crisp images boasting a hashtag to let you know they're shot on an iPhone. Check out his feed for recipes, a first look at new offerings around the metro (he partners with a number of local eateries) as well as recommendations from favorites like La Bodega and Fannie's West African Cuisine. Follow @kasimjhardaway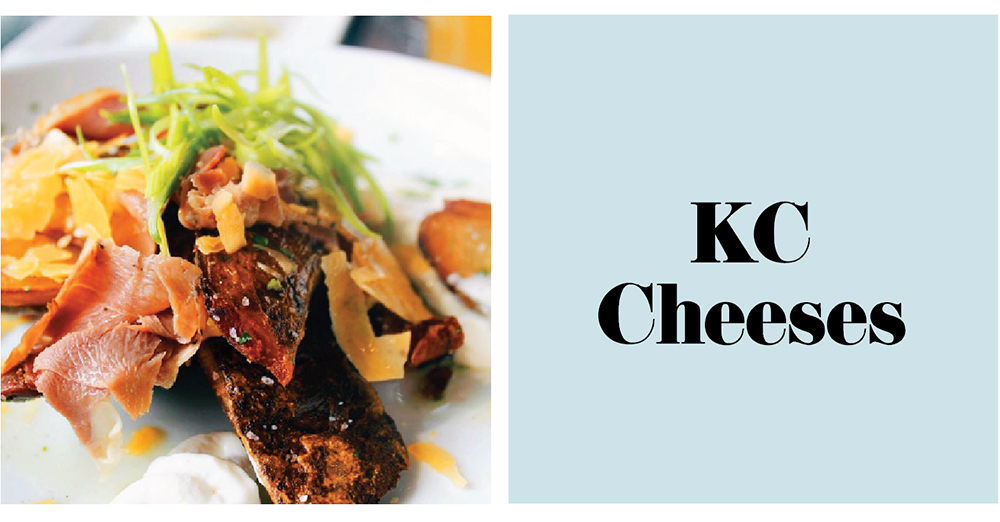 KC Cheeses: Love all things cheese? This is the account for you. Steph Rupp captures #cheeseporn in all its many forms, from Urban Table's elegant cheese and charcuterie boards to floppy, mozzarella-studded slices of Johnny Jo's pizza to sumptuous wedges of cheesecake at The Rockhill Grille. Rupp's photos are always appetizing, but they also embrace the ooey-gooey imperfection of the account's star ingredient, grease stains and all, along with a contagious sense of enthusiasm and a healthy dose of emojis. Follow @kccheeses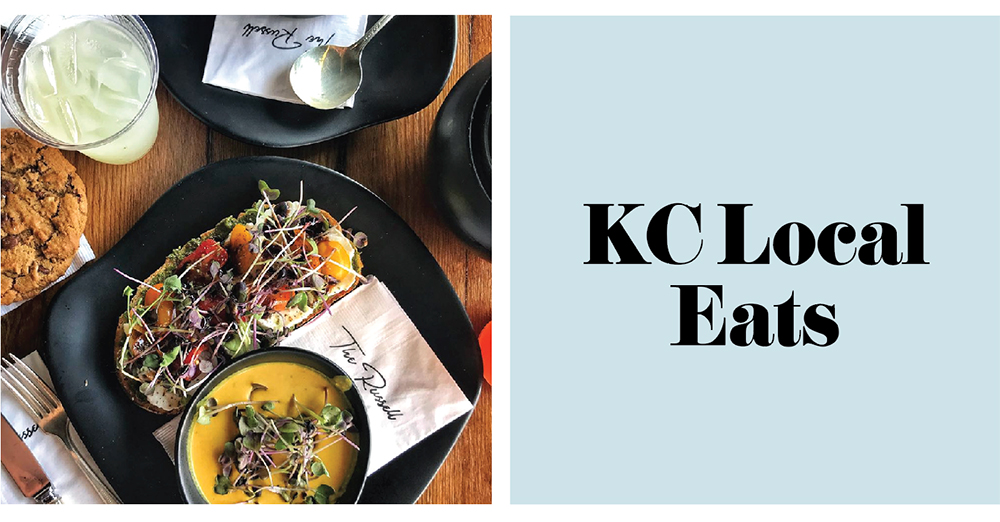 KC Local Eats: The duo behind KC Local Eats has an almost uncanny ability to visit every spot you could possibly think of, posting from Desta's Ethiopian Cuisine in Overland Park one day and Farina the next, bounding around the metro to capture the energy and fun of eating and drinking in Kansas City. Maybe they have so much verve because they're always on the run—the fitness enthusiasts behind the account, Jamie Gibson and Brittney Hunter, even combine their passions for food and fitness IRL in their Runger Tour, a running/walking beer and pizza tour of Kansas City. Follow @kclocaleats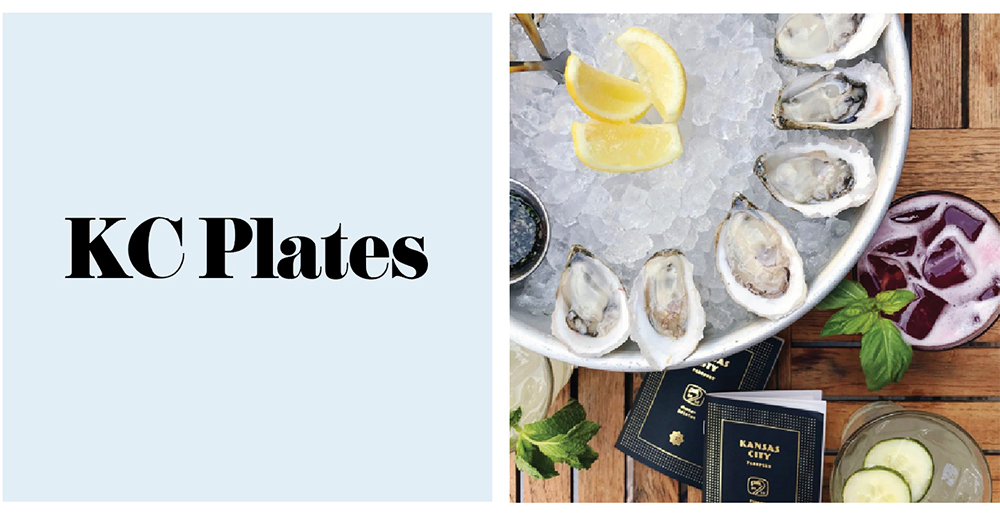 KC Plates: You can't talk about KC food influencers without mentioning KC Plates. The account has been showing off Kansas City chow one post at a time since 2015, building up a following of more than 20,000 people along the way. Years into the Instagram game, they still find plenty to celebrate about KC's food scene, from vegan treats at Mud Pie to the fare at Pakistani restaurant Chai Shai, as well as offering followers a first-look at up-and-coming dining and drinking destinations. Follow @kcplates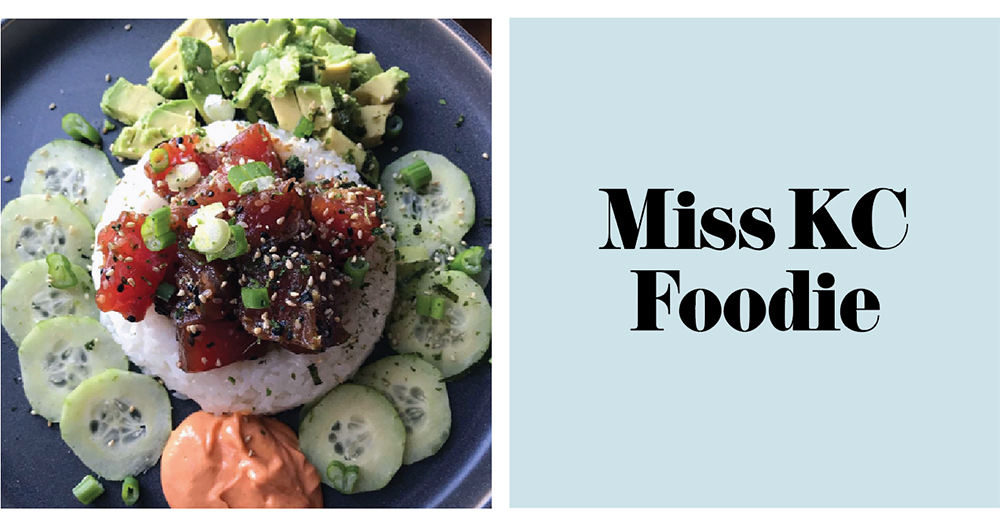 Miss KC Foodie: Donuts, barbecue, and nachos get lots of affection from Miss KC Foodie, also known as Cheryl Baker. No tiny portions here—instead, the account is a love letter to hearty dishes at local spots, including Thai Orchid and Real Jalisco, as well as those a little outside of Kansas City, like Pleasant Hill's Wyoming Street Wine Stop and Lawrence's much-loved Lady Bird Diner. The occasional Patrick Mahomes appreciation post and friendly tone make this 'gram heartwarming as well as mouthwatering. Follow @miss.kc.foodie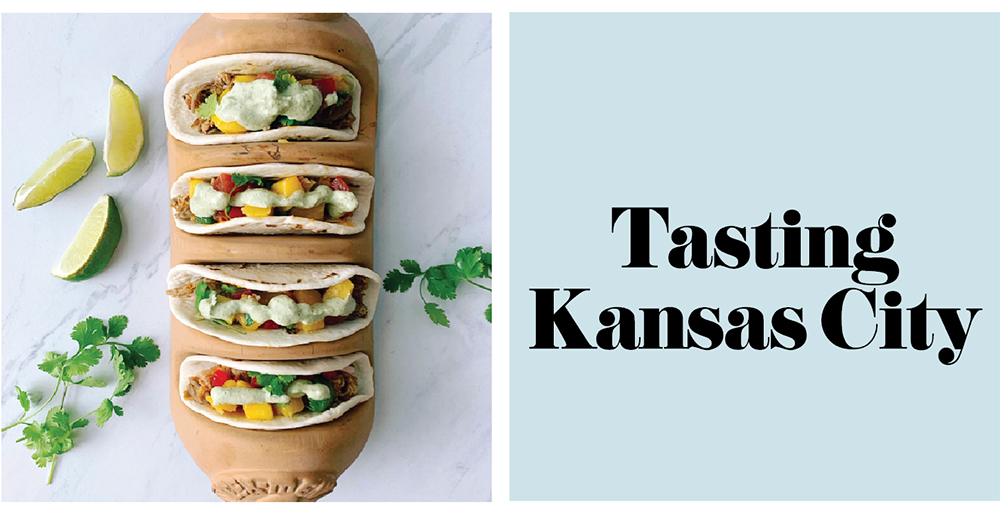 Tasting Kansas City: Sisters Katie and Molly Kruse give followers the flavor of Kansas City with their popular account, which has more than 12,000 followers. Beyond highlighting the food and drinks of spots around the city, the pair showcase their own homemade creations (find select recipes, like Instant Pot pulled-pork tacos on their blog—link in bio, naturally) and warmly engage with their fans in the comments. For an even closer look at what they're up to (and what they're eating), be sure to keep an eye on their Instagram Stories. Follow @tastingkansascity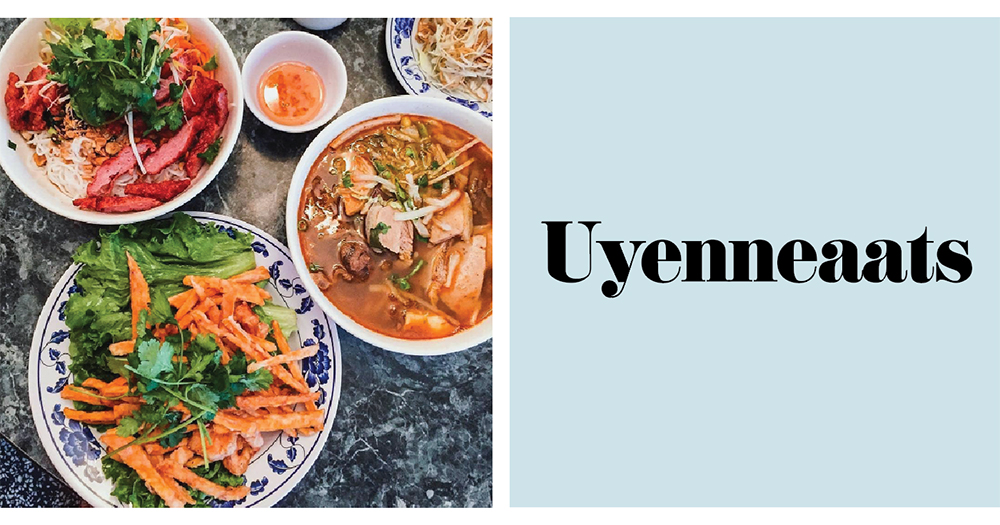 uyenneaats: Whether she's capturing food photos in Kansas City, venturing further west to Wichita or going way east to Vietnam, Uyen Phan Le of uyenneeaats serves up pics with a side of valuable insight. Did you know the crunchy noodles in mì xào giòn will soften after mingling for a few minutes with meats and sauces, or that Tropical Sno has a secret menu on its website? Because this foodie does. While her posts from around town are valuable, it's her content from abroad that sets her apart, giving Kansas City an up-close look at the cuisine of Vietnam.  Follow @uyenneaats.