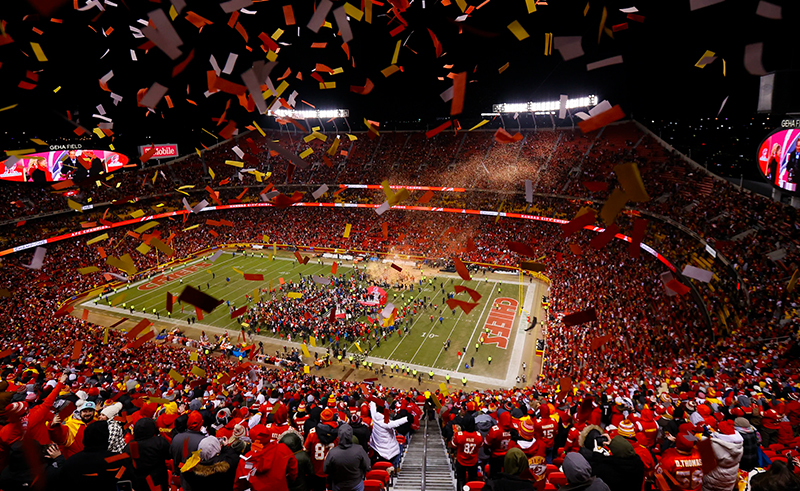 If your social media feed is looking anything like ours, it's dotted with red and gold the entire time you're scrolling. While we all love seeing the city explode with Chiefs Kingdom pride, it's tricky to keep up with everything.
That's where we come in. In addition to inkansascity.com, we keep our Facebook and Instagram stories updated with day-to-day finds in the city, and for the next several weeks, our eyes are set on all things Chiefs. 
Looking for a tailgate meal, treat, or recipe? What about a new outfit to show your game-day spirit? Or new flags you can wave from your house? Or do you simply want to keep up with the team's shenanigans until they get to the big day? We can help with all of that. 
If you keep an eye on our Facebook and Instagram stories, we're sharing all the relevant content daily. If you need an in-depth look at specific categories—think Chiefs Foodie, Chiefs Apparel, and Chiefs News—you'll want to visit our Instagram page. We've made categories for each topic, so you can find just what you're looking for. 
Give us a follow on Instagram at @inkansascitymag.