You know those deliciously designed, over-the-top confections you see unveiled on reality baking competitions? The ones that could never be duplicated under any circumstances. Well, Kansas City's own master baker Mike Elder's intricate, ornate cakes can rival any of them. It's no wonder that Elder's handiwork has been featured on more than 15 TV shows.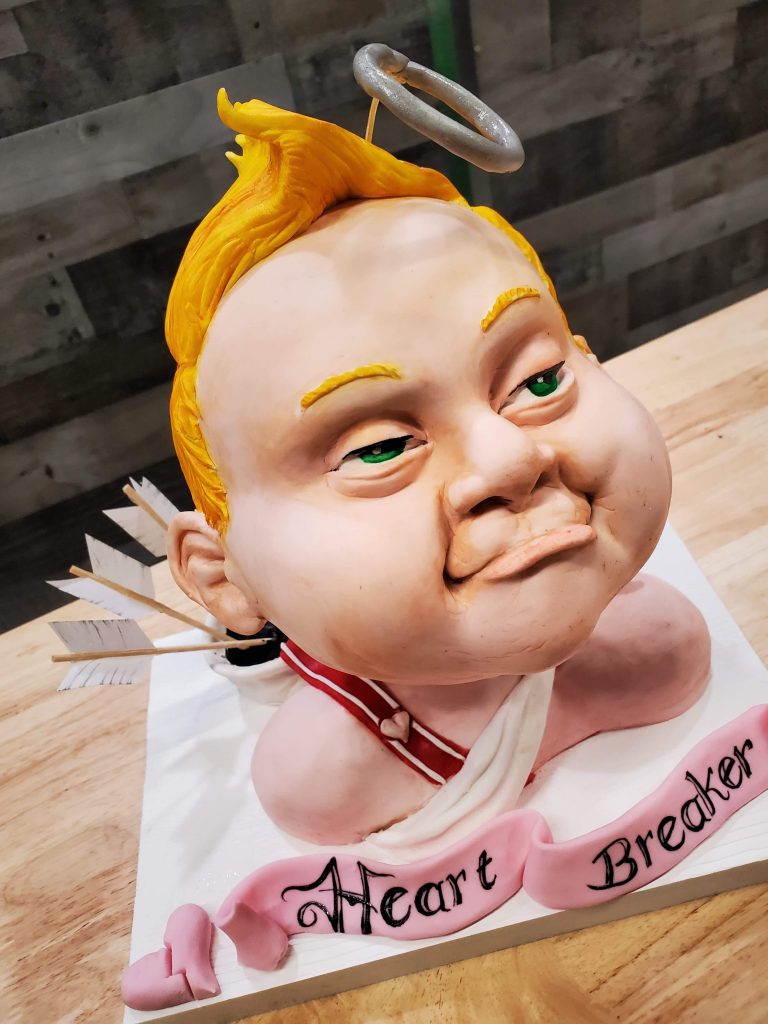 Growing up, Elder's mom had a bakery in the family's basement where he would occasionally help her with orders. "One weekend almost 14 years ago, I made a cake for fun for a big show in Oklahoma. I ended up winning the division and the cake made the cover of a magazine," says the former auto technician turned cake stylist. "Shortly after that, TLC called and I ended up filming, then winning, three episodes of Ultimate Cake Off. Since then, I've done cakes for celebrities, sports teams, and best of all, charity events where my skills go to work raising money for great causes!

We caught up with the fondant fanatic to find out more about his mad-crazy skills and why business continues to boom at his bakery, Black Sheep Custom Cakes.
Your cakes are stunning. How would you describe them?
"Oh boy! [Laughs] My stuff tends to be pretty recognizable. I am best known for 3-D sculptures and very large cakes. I tend to be very realistic, but also have a comic flair to my work. I'm not a fan of symmetry and prefer organic shapes. My company motto is really rad-cakes!"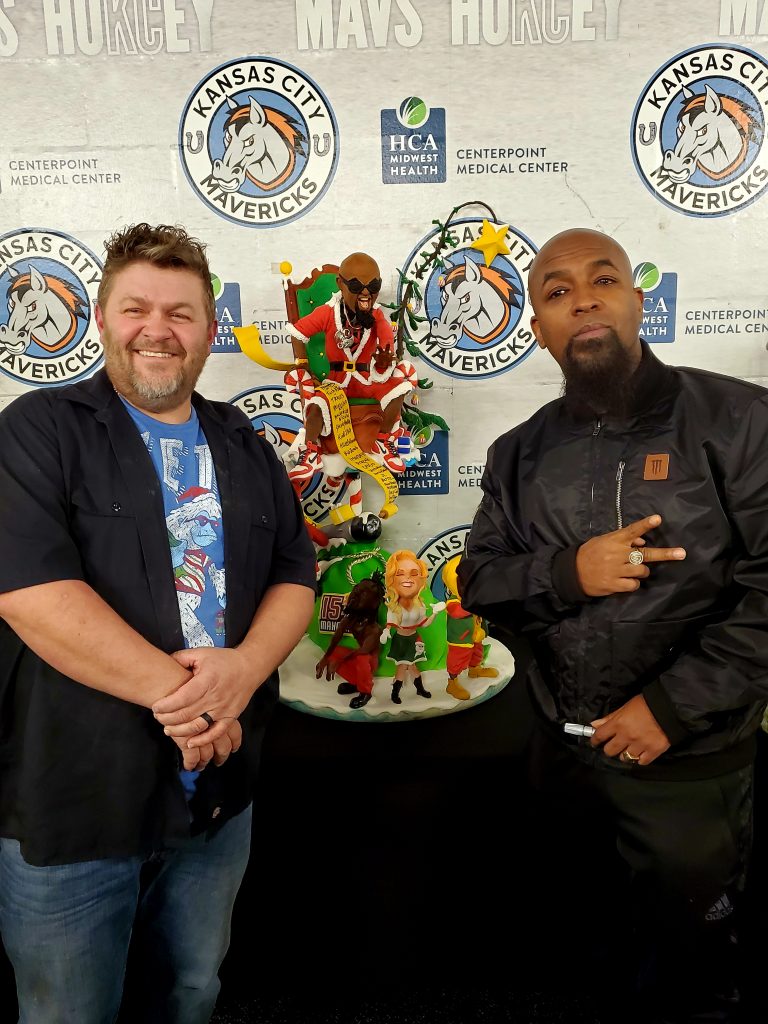 Do you have a favorite flavor combo/profile?
"My personal favorite is yellow cake with chocolate ganache. But my best-seller is white with raspberry or lemon with raspberry! I don't get carried away with off-the-wall flavors. I do traditional very well."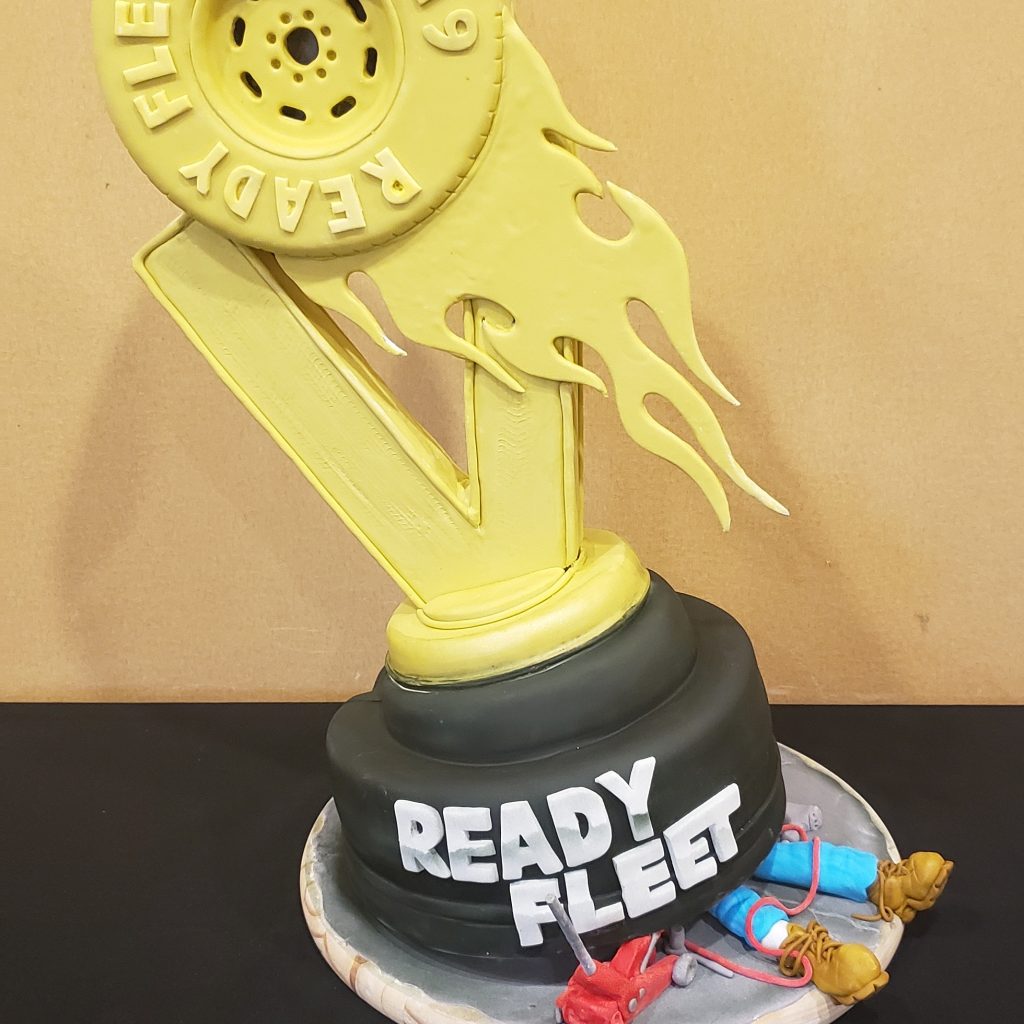 More importantly, do they taste as good as they look?
"It's sad, really, that people have the perception that if a cake is made to look amazing, it usually tastes bad. I know there has been some truth to that for some people, but that really defeats the point. A cake should be moist and delicious no matter what shape I carve it into!"
You did the eight-foot-tall cake for Gordon Ramsay's recent restaurant opening, yes? He was in the room! No pressure, right?
"I secretly sort of wanted to have him call me an idiot and kick it over! [Laughs] I arrived early, and all the KC Chiefs were there eating, and Gordon had them all laughing. He's such an inspirational guy!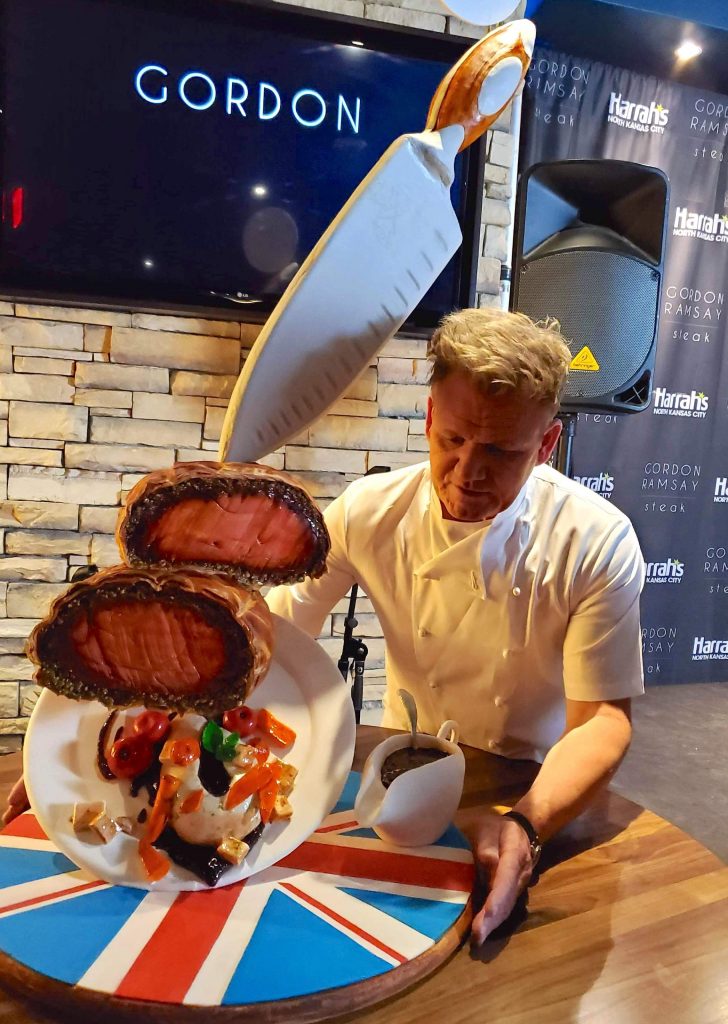 As I was standing next to the cake, Gordon was giving a speech and thanking everyone. We formed a line to get pictures taken with him. He was very polite, told me he was amazed by what I had made, gave me a hug, posed for our picture and then I shuffled off for dinner. It was great, but not quite what I had hoped for.
As my friend and I were sitting ready for dinner, Gordon's manager came up and asked, 'What are you doing here?' I thought they were gonna throw us out! I'm sure I probably looked surprised when he told me that Gordon had requested I come back and chat! I popped out of my chair like I was on springs. Gordon greeted me by name, apologized for having been so busy earlier. He asked if I'd take some pictures with him and my cake. We talked and chatted for a while waiting for the photographer.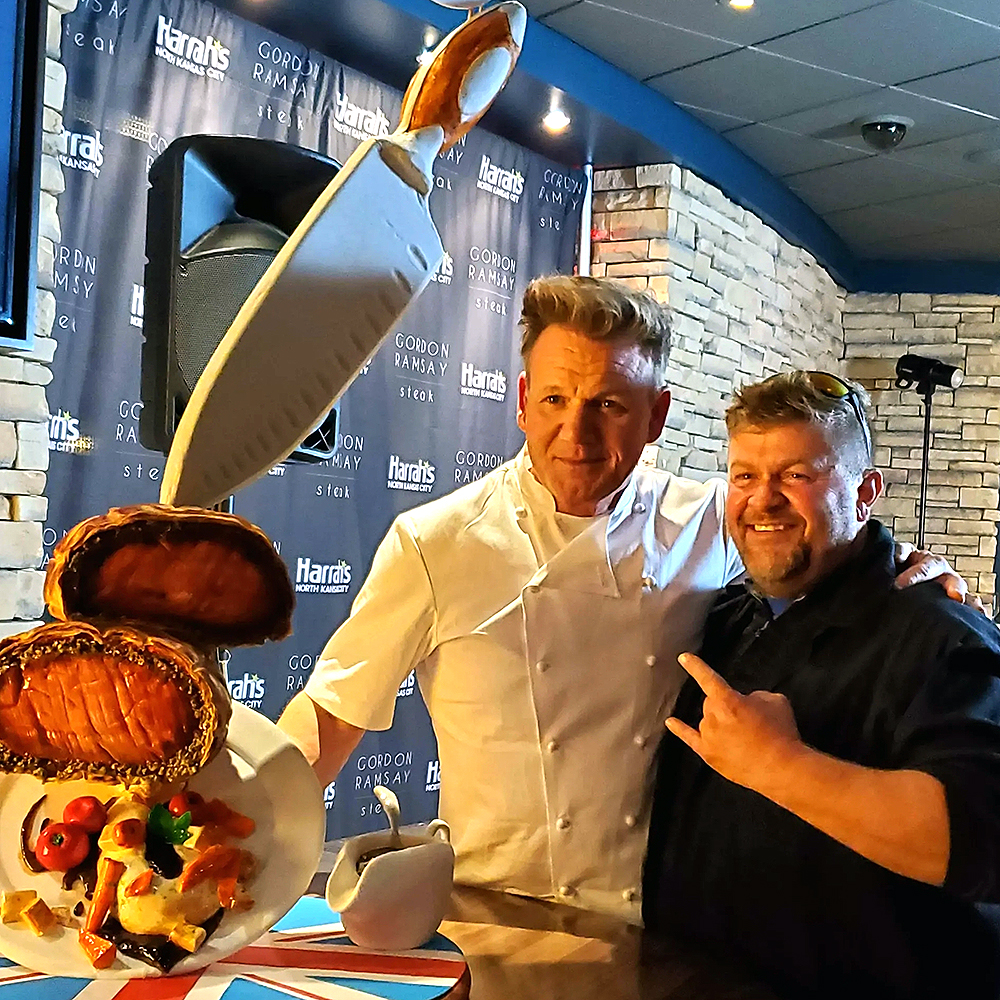 The best part was when the photographer arrived, Gordon was unhappy with how the cake was lit—so being Gordon friggin' Ramsay, he picks my cake up, moves it to where he liked, and we took some great photos! He even posted it on his Instagram the next day—on his birthday!
I. Did. Gordon. Ramsay's. Birthday. Cake."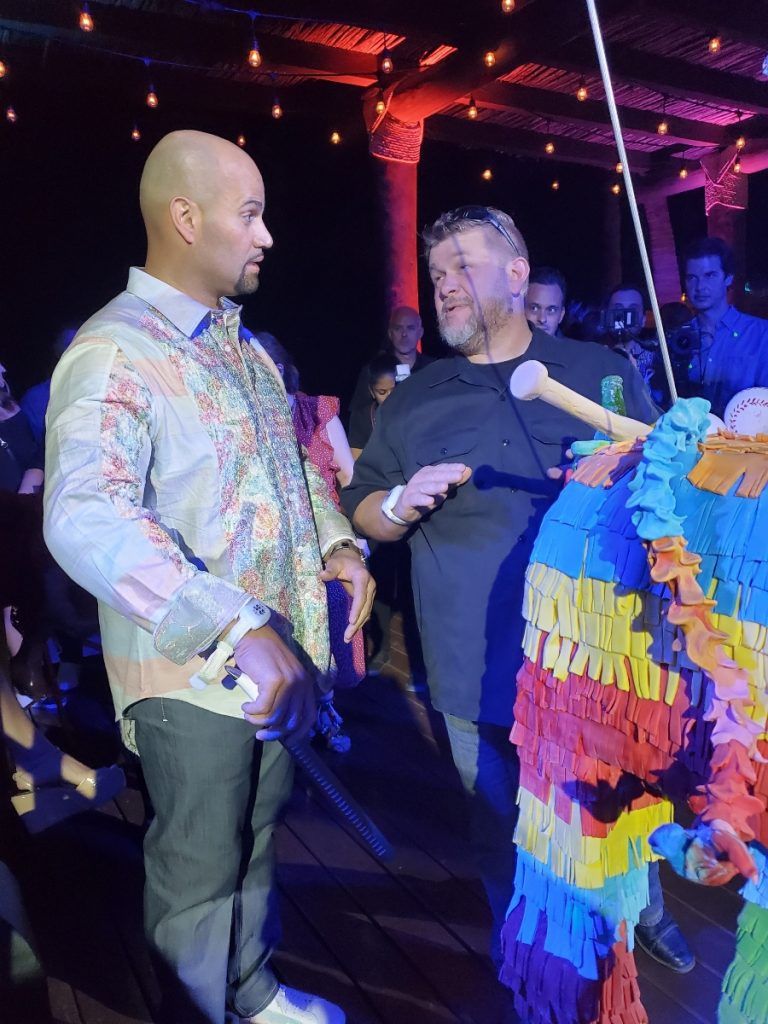 What do you want people to know about your work-of-art cakes?
"While I hope people like my cakes, more so, I hope that my work makes people happy. I hope that my work and my dedication to my work inspires others.  I've done cakes for so many very cool people. Being involved in celebrating so many life events for so many cool people, really creates joy in my life!"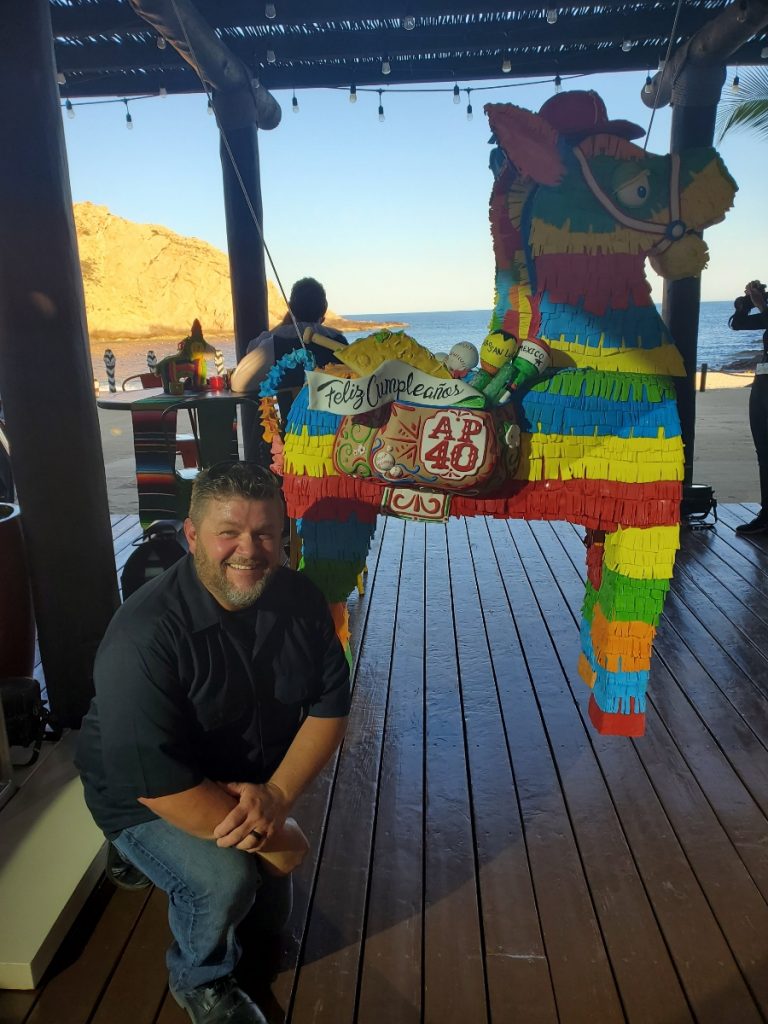 'Fess up—any cake disasters or funny stories we need to know?
"Of course! Tons! How much time do we have? I've made lots of mistakes, but you learn to fix those as fast as you can and move on.
Here's a funny story though: I was in Portugal a few years back doing a cake in a medieval castle. (Rough, I know.) A guy—who claimed to own a magazine in Europe—pulled me aside to tell me he wanted me to do a quick cake and how-to article for his magazine. Having some time the next day I agreed—knowing almost nothing about the job!
They picked me up at the hotel and drove me through the tiny medieval city streets to a soccer stadium—where a helicopter was sitting at the ready. We flew a short while to another stadium and I ended up making the cake for him. It was a great time. During lunch, I noticed that the menu had the restaurant address—which was in Spain! I had been flown to Spain and didn't even know it! As they dropped me off, his assistant ran up yelling excitedly in Portuguese, did the typical European cheek kiss-kiss thing and handed me an envelope. After the elevator door closed, I opened the envelope to find a nice sum of American cash inside. As it turns out I was smuggled into Spain to work for cash and never even knew it. Amazing!"
Interview minimally edited for content and clarity.