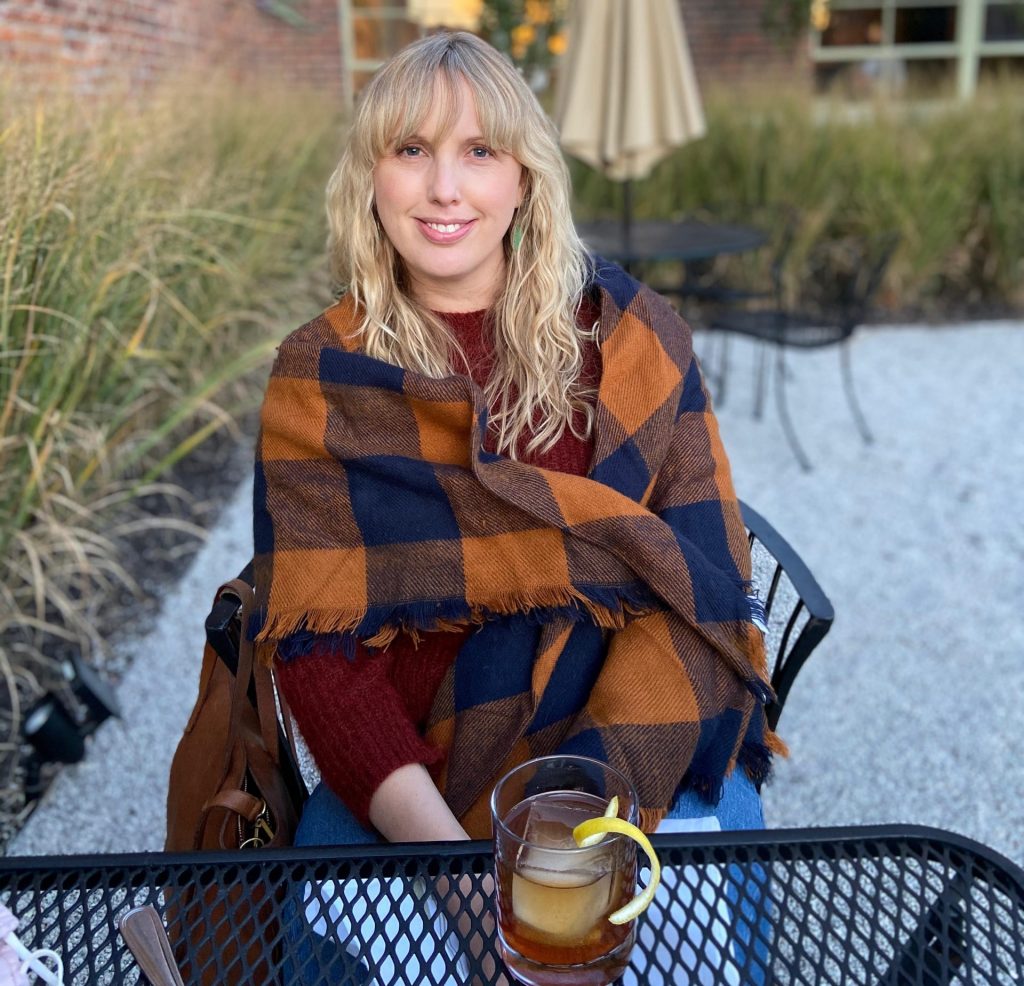 Amanda Loflin says 2020 was one pandemic challenge after another. Because of Covid challenges coupled with the arrival of a newborn, Loflin needed a side hustle besides teaching a French class to her students. "I needed something more to focus on," she says. "This December I was deep into cardio on my Peloton bike and I had the idea to deliver cinnamon rolls as a business. I finished with my workout and immediately told my husband what I intended to do!"
Previously, Loflin had been delivering warm pans of cinnamon rolls to friends on snowy days for more than a decade. Mid-pandemic, her soon-to-be burgeoning business "felt like a natural and timely idea," she says. "I'm happiest when I'm cooking!"
And that, dear readers, is how Nice Buns originated.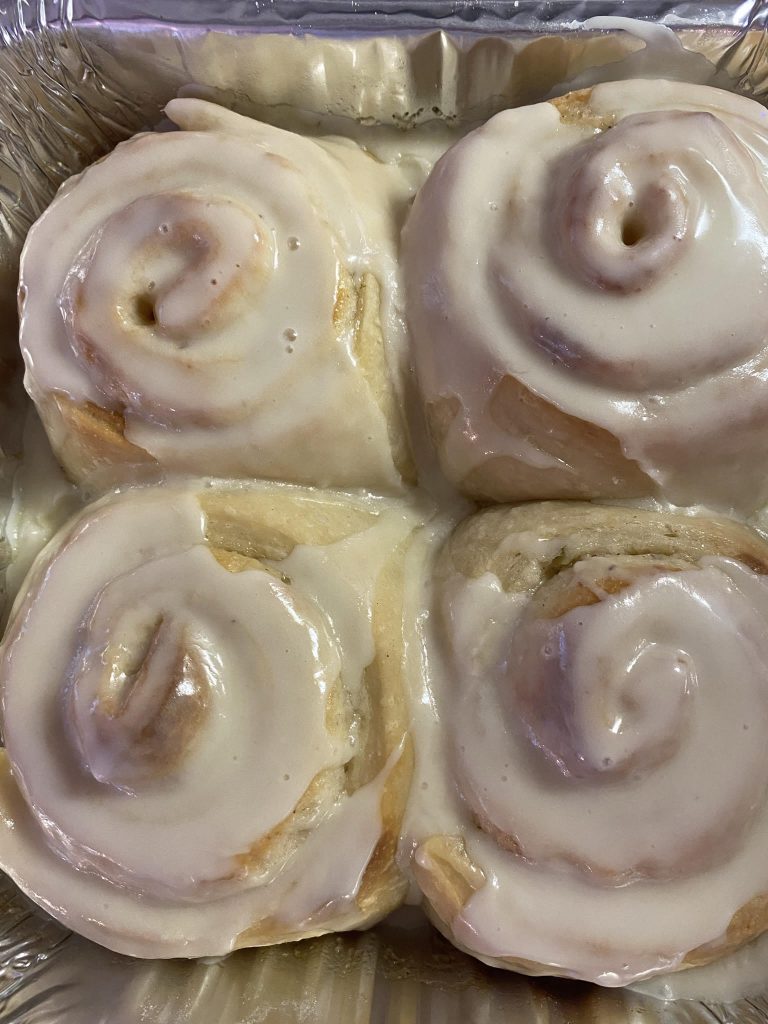 After ample experimenting, Loflin created a couple of claim-to-fame recipes—including a cardamom pistachio roll with an orange butter glaze. Her second idea struck sweet tooth gold! "I began using bourbon—because who doesn't love bourbon during the bitter cold of Kansas City winters?" she asks. After she perfected her brown-butter bourbon pecan roll, she unleashed her wares to the masses. Social media influencers jumped on Loflin's bandwagon and "within minutes I began to have followers on my Instagram account and received my first orders for pans of Nice Buns."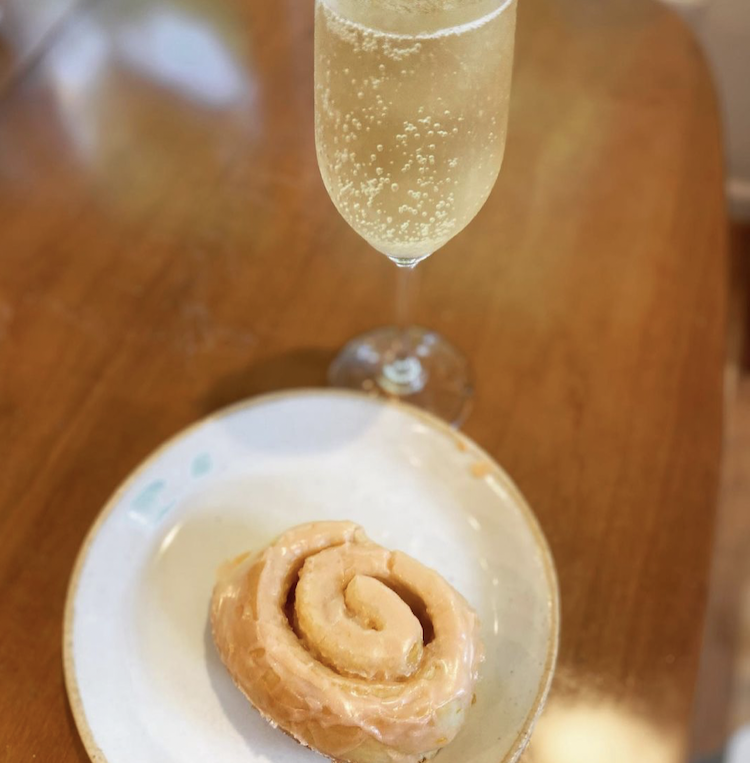 Her newest addition to the mix is her decidedly decadent Aperol Spritz roll. "Try it before the summer ends! Seriously, pair it with a glass of bubbles and you've got the most delightful brunch plate in the city," she says.
When we quizzed Loflin about her relative obsession for cinnamon rolls, she quips: "I don't think there is anything better than a warm cinnamon roll and a cup of coffee on a cool morning!" (Welp, can't argue with that.)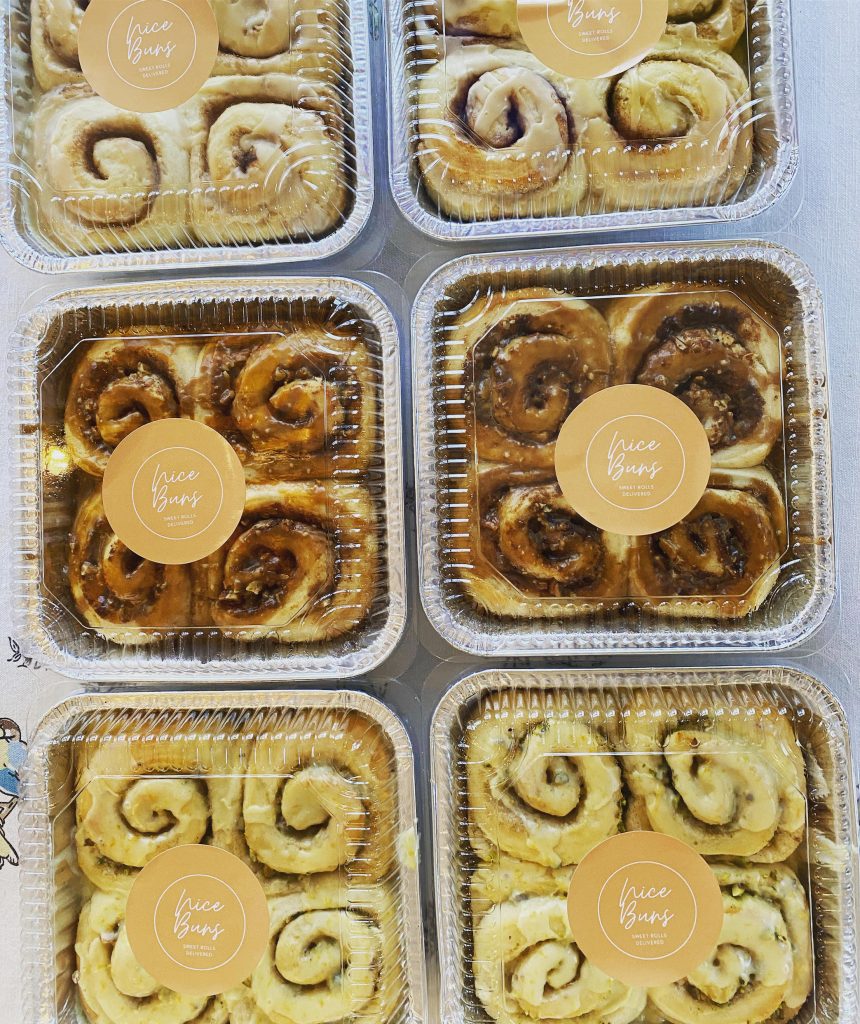 Since Loflin launched Nice Buns she says the most unexpected and rewarding part of this new venture "has been the warm, appreciative responses I've received from my customers. They send messages of gratitude and compliments," she says. "Truly, there is nothing better than receiving praise for something you have lovingly created. Plus—shout out to my husband because he always cleans the kitchen when I go out to do deliveries."
Find Nice Buns on Instagram and Facebook. Orders can be placed by emailing nice.buns.kc@gmail.com. Featured varieties are $16 per 8×8 pan or 2 pans for $30. Delivery is free to Brookside and Waldo neighborhoods and a 15% delivery fee added on to orders outside those two neighborhoods. (Delivery is on the weekends between 7:00 – 10:00 a.m.)