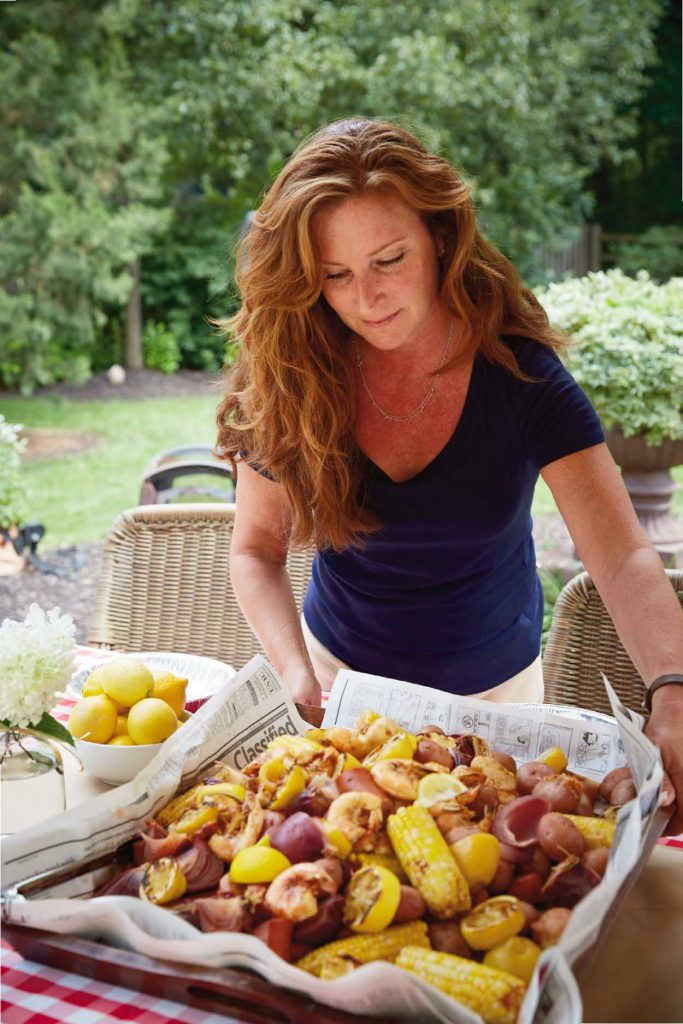 Lauren Lane would like you to know there is life after corporate America. Lane is a creative type who fully expected to enjoy a life of leisure after retirement. She even had a game plan. "In the beginning I was gonna do yoga and get fit and drink wine. And travel all the time."
Towards the end of Lane's illustrious tenure in the office, things were getting brutal. "To cope, I was having dinner parties at my home on Saturdays. Big ones. No invites, people just knew to come over," says Lane. "Then one friend said, 'God, Lauren, you should charge us.'"
And the lightbulb went on.
Lane knew she was a good cook. And because of her background as an art director, she knew how to make things look enticing and pretty. Entertaining, meanwhile, seemed to come naturally for her. So, Lane took a page from the Martha Stewart handbook and ran with her new endeavor of teaching people "How to Throw a Dinner Party 101".
One big difference between her and Martha Stewart though? Lane is determined to make everything "super-easy" for her clients. "I'm more about the community," says Lane. "Martha is all about the aesthetics."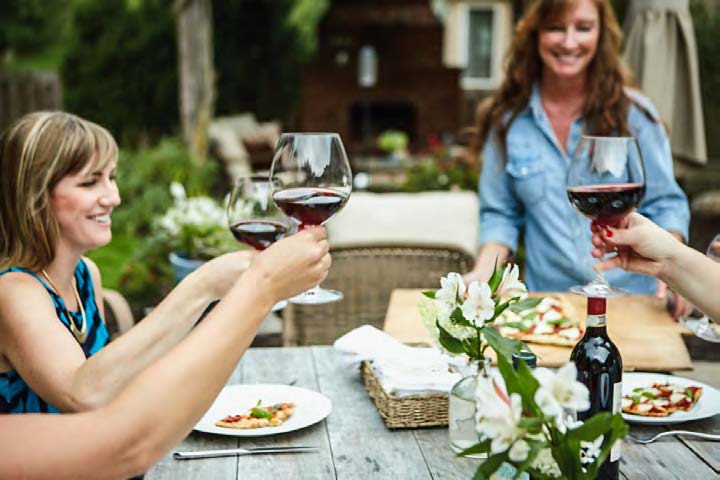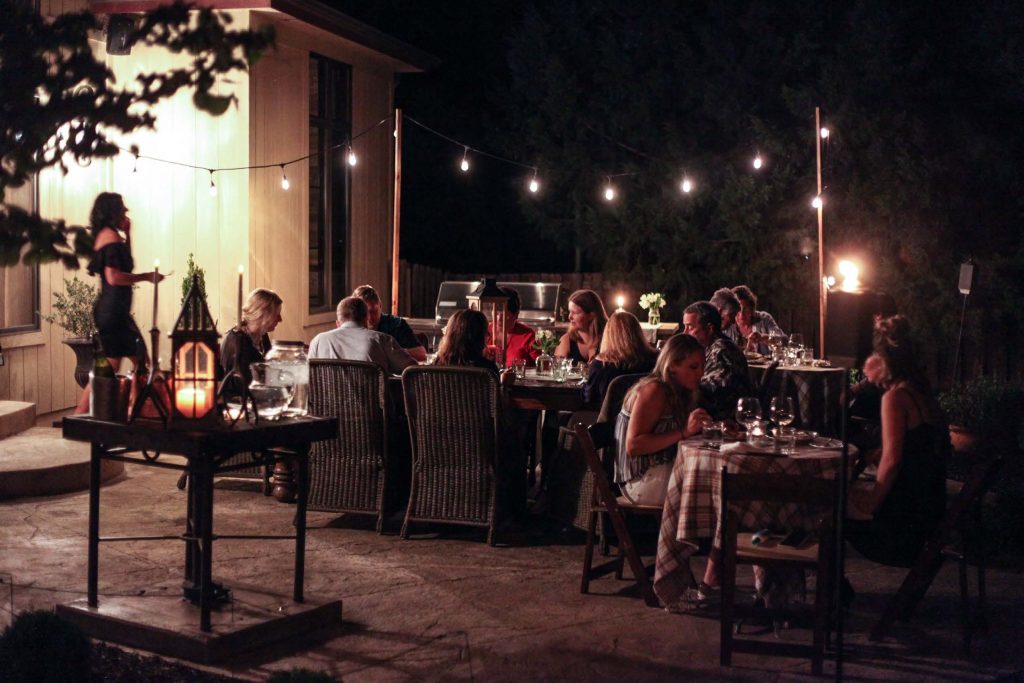 Suddenly, colleagues at work were asking Lane how to cook. That blossomed into folks asking "for cooking classes and a few dinner parties," says Lane. Lane retired only to suddenly find herself busier than she's ever been before. Girls' night-out events—check. Elaborate birthday parties—check. Extravagant anniversary soirees—check. "People just started asking and asking and asking—and now I'm booked until January," says Lane.
Lauren Lane, Culinarian was born.
What does Lane bring to the table? (Pun intended.) Besides the gift of gab, she's a pro at showing people the tips, tricks, and techniques to be their own host with the most. "My other jam that I'm super passionate about is to teach people how to entertain in their home," says Lane. "Think Barefoot Contessa, but it's all about the people and the gathering. It's like that. Keep it as simple as you can but have as much fun as you can at your own party. Make it beautiful, make it gorgeous."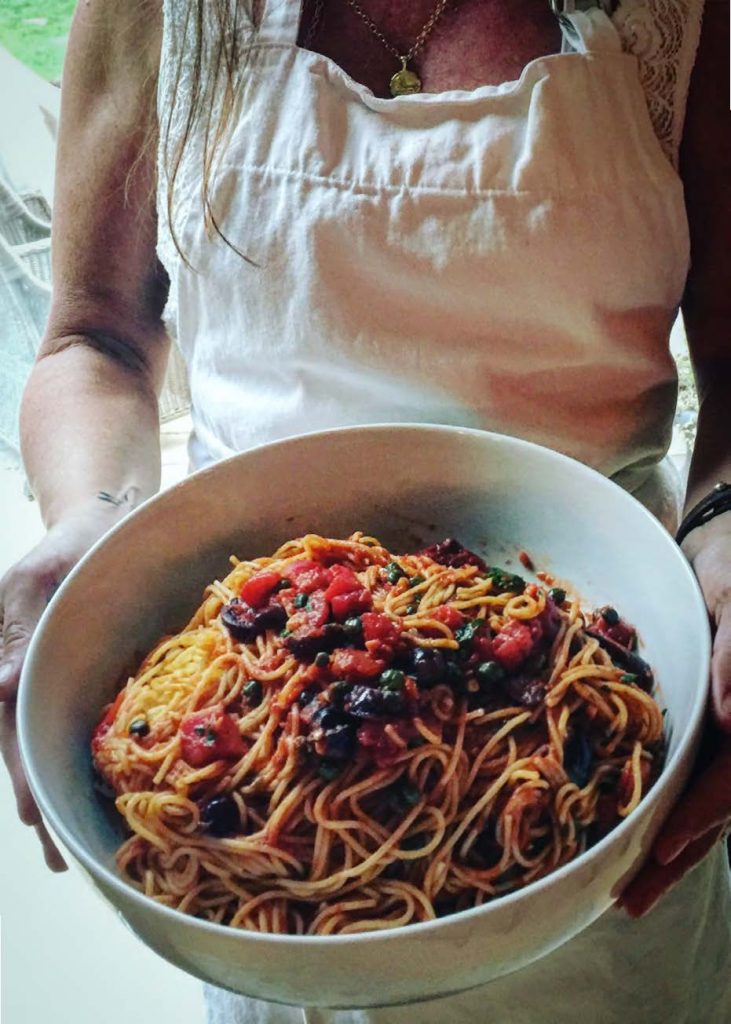 She may not be a professionally trained chef, but she makes up for it with in her tenacious ability to whip up the quintessential meal—one made with heart and soul. Undaunted by a complicated recipe, she does tip her own hat at her ability to cook a tried-and-true favorite. "I'm good at all things Italian—specifically, northern Italian: polenta, ossobuco, homemade piccata, goat cheese ricotta gnocchi with a brown butter sage sauce," says Lane. "It's not fancy—it's pure love and comfort. I can make it look fancy, but there's no need. It's that good."
Along the way Lane found a following—a big following—thanks to social media which she treats like a second full-time job. "It's hours a day. It's liking and commenting on as many people as possible," said Lane. "I'm shocked any time people follow me. People comment about my food, my table, my garden." Before long, Lane discovered there was money to be made being a social media influencing foodie.  "I treat my social media like a business. It's all thought out and planned and strategized."
Local imported Italian specialty food brand Cervasi took notice of Lane's skills and her rapid ascent in the social media ranks. Owned by Paris Brothers, Inc., Cervasi imports a variety of cheese, pastas and olive oils straight from—natch!—Italy. It was a match made in culinary heaven. "They asked me to be a social media influencer, to do events and to write recipes," says Lane."
How does Lane juggle everything? The truth is—she doesn't. And that's no big deal. She just wants to continue to hone her craft. "I'm up at 5:30am. I wake up and just learn stuff. Photography classes, lighting, blogging, marketing, recipes," laughs the self-taught Maven of Manicotti. "I call myself tips and typos. You'll get cooking tips, but with tons of typos. On my website I wrote: Hey, I'm Lauren and I'm glad your here—and I misspelled you're—and it was up for like a year," she laughs.
For this self-proclaimed introvert, Lane appears to be having the time of her life simply by not taking herself so seriously. "I mess up a lot and recover—and sometimes the recovery is even better. I'm a creator—that's what I do," says Lane. "If it's not perfect, who cares? People still have a blast." Her most embarrassing moment? "One time I was bringing in the main course and it was raining and I was rushing—uh, and a big old serving board flies across the floor in front of everybody. That sucked," laments Lane with a smile.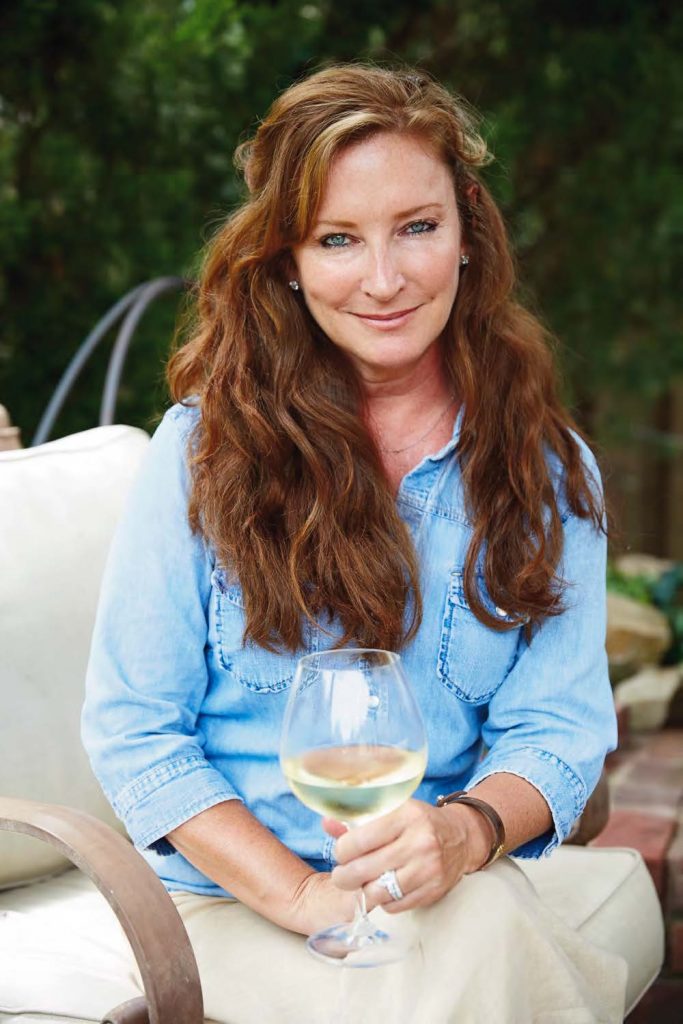 Lane is humbled by the attention and appreciation for her entertaining prowess. And she's having a blast starting to travel nationwide showing guests the who/what/when/where of wingdings. "I'm so blessed. I'm having such a blast," says Lane. "One of the nicest things ever written about me after a dinner party—and this will go on my gravestone: 'Hospitality is love in action and your home exuded that last night. We all left better than we came in. Thank you.'"