Sponsored content:
Choose au couture or crafty to inspire local cocktails
If Kansas City business owner, Nicole Feltz, had a motto, it would be "VIP all the way." That's why you could always find her sitting in the front row at Kansas City Fashion Week each season. But when current events forced a temporary hold on live shows this year, Nicole made a decision to host her own fashionista party at home, while keeping safety guidelines in mind.
To help make the gathering intimate and special, she brought together all the elements her friends had been craving for months while sheltering in place: a chance to dress in glamorous outfits and share a toast to friendship. She kept the guest list to ten, held the party on the patio and arranged seating that was convivial without being cozy.
Nicole's second most popular motto is "buy local." For her signature high-style cocktails Nicole recently discovered a local spirit, TILL American Wheat Vodka. This Kansas native was thrilled to learn that TILL is distilled in Atchison, Kansas from wheat grown in the Sunflower State. TILL's velvety profile with hints of orange zest and vanilla makes it an ideal cocktail companion for mixed drinks from savory to sweet.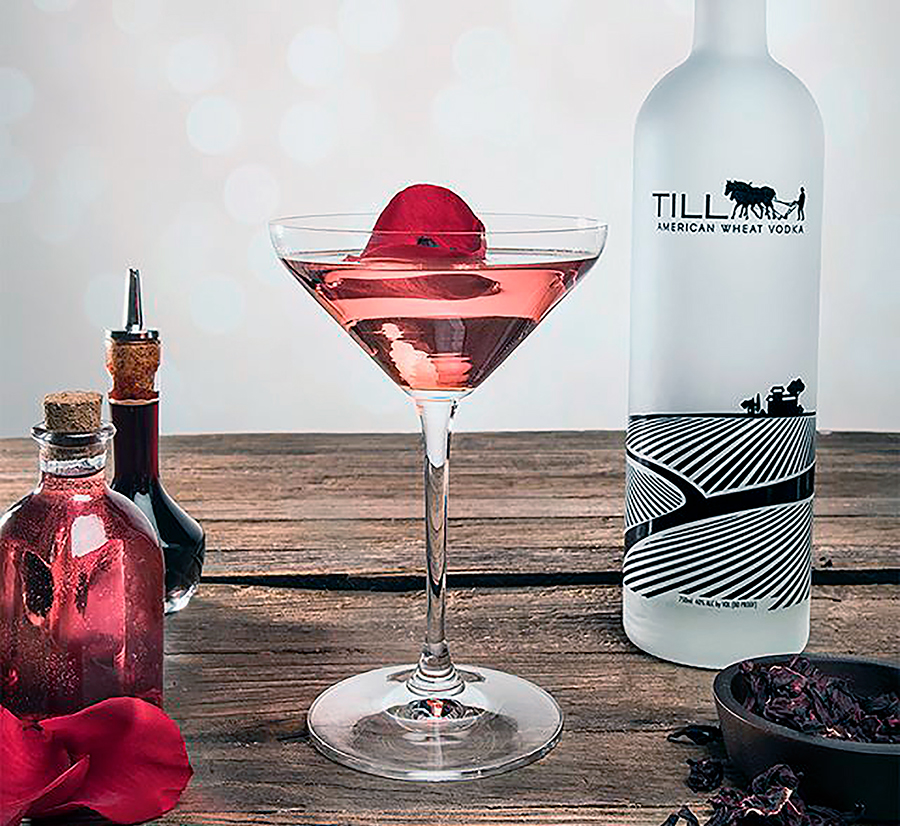 To inspire your next event, Nicole recommends The Rose Martini by TILL (creatively renamed "The sTILLeto" for a fashion-forward vibe), a beautiful cocktail garnished with rose petals. She plans to pair it with stylish finger food such as deviled eggs topped with caviar and gourmet pizzas from SPIN! Pizza, including one with a gluten-free cauliflower crust. And because a typical charcuterie platter is a no-no in the current safety environment, Nicole turns to local caterer, Grazing KC, to create "jarcuterie"— individual glass jars filled with cheese, cured meats, pickled vegetables and garnished with olives on a pick.
Since it's not a party without dessert, Nicole consulted TILL Vodka's website for menu inspiration like the decadent TILL Chocolate Mousse recipe, served in pretty Martini glasses to complete the look. And true to her reputation as a thoughtful hostess, Nicole likes to share recipe cards as a parting gift.
Harvest to Holiday – A Farm-to-Cocktail Party
Jan Tracy, owner and creative director of Tracy Design, has a gorgeous backyard in the Crestwood neighborhood, which has been featured in local and national magazines. To celebrate her favorite season, she decided to host a pumpkin decorating party for a few friends featuring locally made cocktails.
She purchased pumpkins of all shapes, colors and sizes from Leawood's Hen House Market to create a festive atmosphere. While a friend played guitar, guests were invited to choose a pumpkin to decorate using crafting supplies available; carving tools, paints and brushes, decals, tape and even facemasks. When the ad hoc artists weren't busy making jack o' lanterns, they enjoyed Jan's famous chili and corn muffins. Spiced nuts and caramel corn were served in individual, compostable containers rather than communal bowls.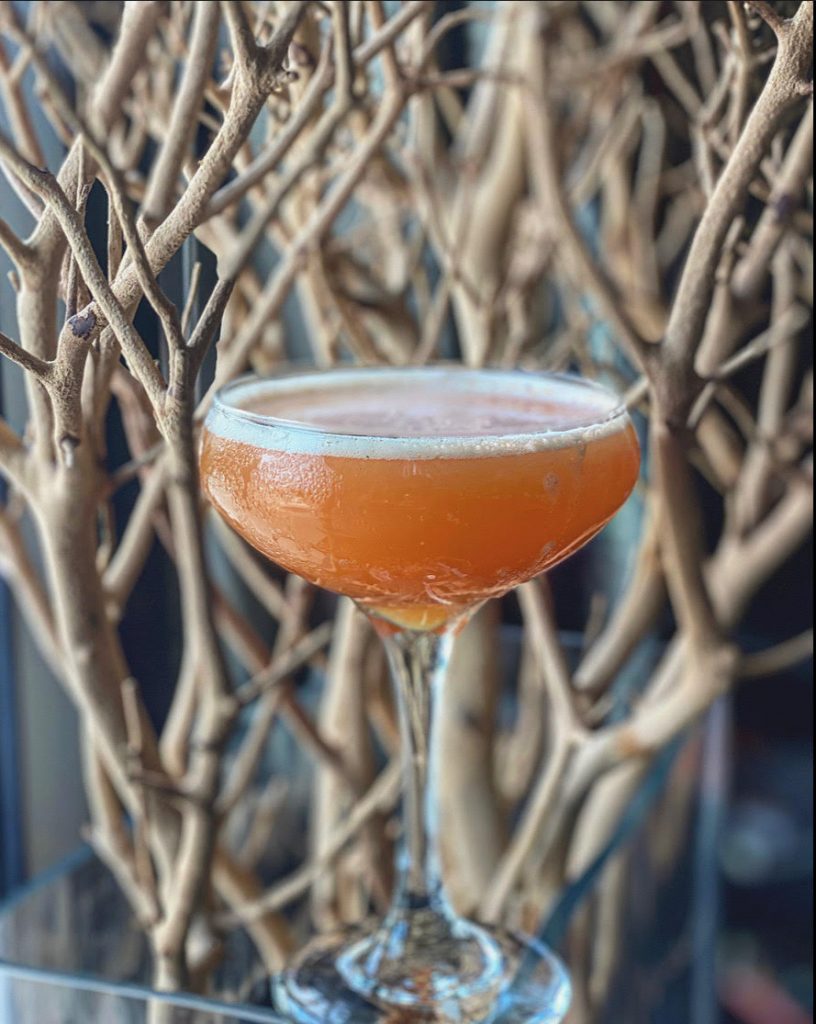 For ideas on planning her next autumn-weather cocktail, Jan turned to Extra Virgin's affable bartender Jeff Lichtenberger, known for his delicious, boozy concoctions with creative names. His recipe "Let's Give 'Em Pumpkin to Talk About" uses TILL Vodka and a homemade pumpkin butter. Jeff notes that if you don't have time to make the pumpkin butter, you can find an excellent version at William Sonoma. Jan plans to serve the cocktail in a pitcher so guests can treat themselves; for the batched recipe, simply stir the ingredients instead of shaking, then pour into a cocktail glass rather than a martini stem.
To set a harvest mood, Jan recommends using a variety of glassware, including Mason jars. She found her vintage Old-Fashioned glasses at Populuxe KC and Urban Mining on 31st and Gillham Road.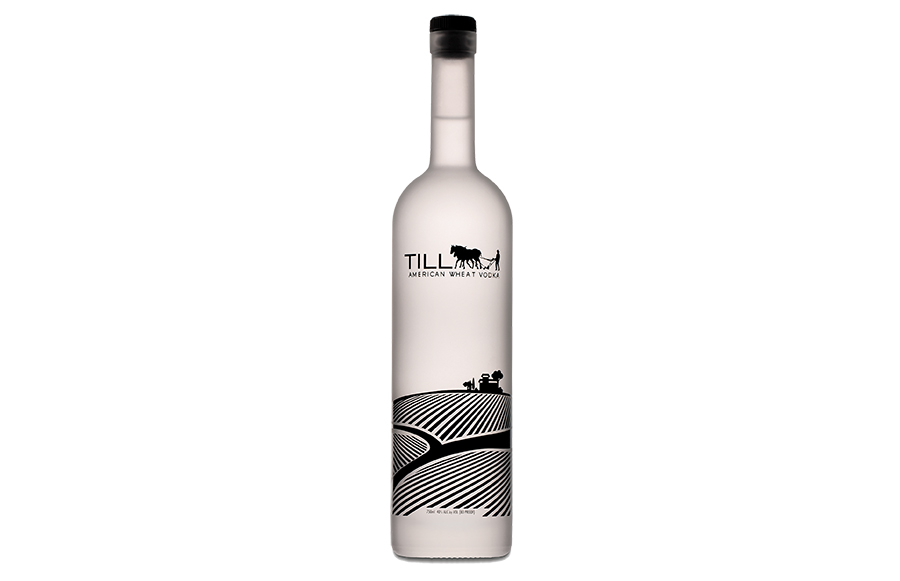 As a graphic designer, Jan admires TILL Vodka's tall, frosted glass bottle with a distinctive black design representing a farmer tilling the soil. But with her limited bar space, she appreciates the fact that TILL is versatile enough to create a variety of sweet-to-savory drinks, from a Bloody Mary to a Pomegranate Punch. And, like Jan's favorite new pumpkin cocktail, TILL's smooth, creamy character works perfectly with ingredients grown in the Heartland. Local honey and herbs star in TILL's Rosemary Honey Spritzer, and apples harvested from area orchards serve as garnishes for a TILL Apple Mule. And if you're not in the mood for fancy mixology, just pour TILL over ice and kick back while you plan your next gathering.
Click here to find more TILL recipes