Extra Virgin bar manager Jeff Lichtenberger often collaborates with his talented team to create sip-worthy adult libations. The Helter Seltzer mocktail is by Extra Virgin bartender Jack Berko. Lichtenberger and Berko then spun off an alcoholic version—the Sgt. Pepper's Lonely Hearts Club. The two spirited cocktail experts hope you'll drop in for a mocktail or cocktail soon—or try your bartending chops on this beauty. Cheers!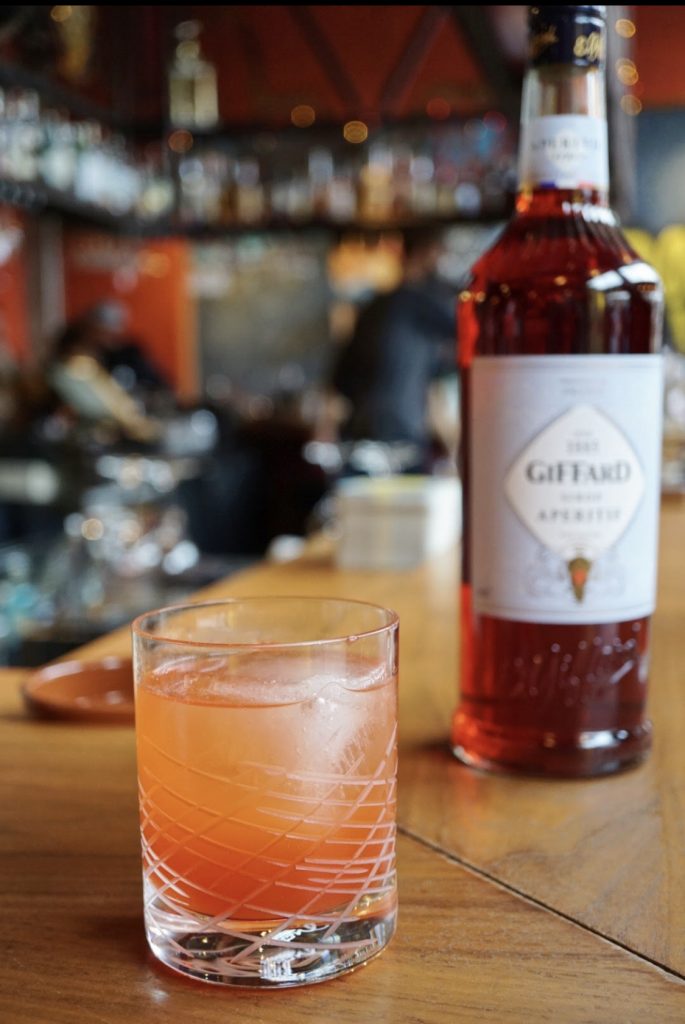 Extra Virgin's Helter Seltzer
Serves 1
Ingredients:
1 ounce Giffard aperitif
.5 ounces red pepper syrup
.75 lime juice
Directions
Put ingredients in shaker. Shake 12 seconds and strain into a rocks glass. Add seltzer water and top with ice.
Red Pepper Syrup
Ingredients:
Juice of 3 red bell peppers
Equal parts sugar
Directions
Juice three red bell peppers. Add the equivalent measurement in white sugar to the juice (i.e., 1 cup juice/add 1 cup sugar). Stir until the sugar dissolves. Refrigerate any leftover syrup. (Will last up to a week.)