Other than Boulevard beer, there's only one thing this city loves just as much as our beloved Kansas City Chiefs. It's chocolate. Holy Cacao, Batman—we're a chocolate-cravin' town.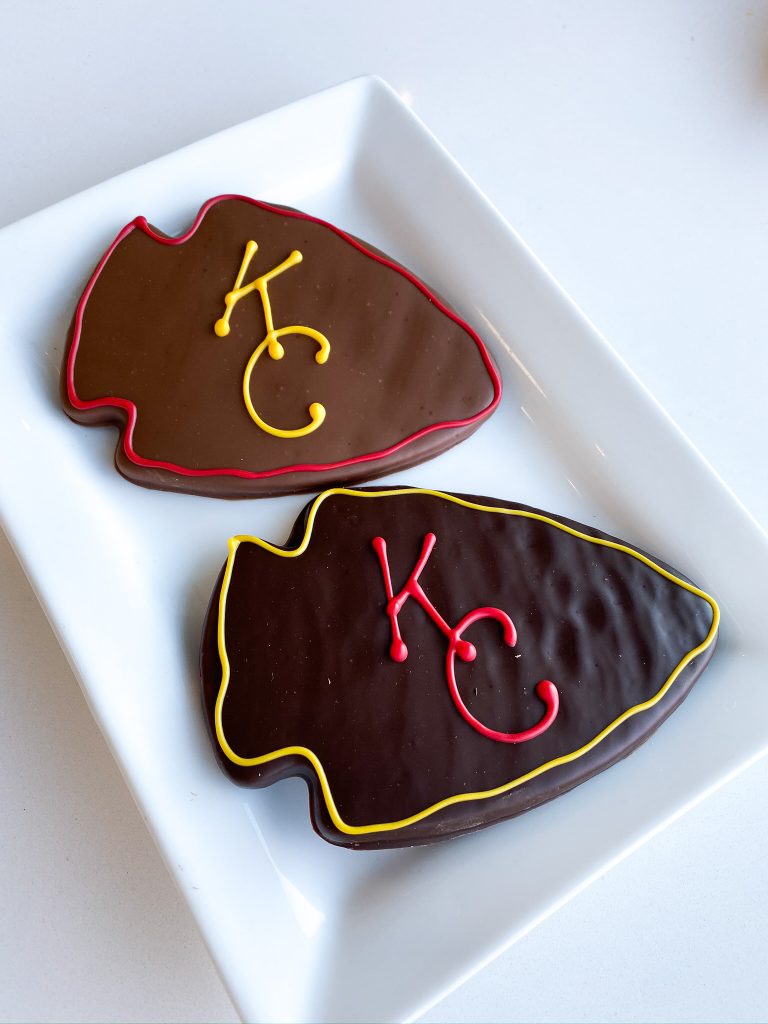 And given that the Chiefs are going to the Super Bowl (and Valentine's Day is mere days after that), local chocolatiers are eager for you to sample their Big Game bon-bons. We hit up a couple of local confectioners to find out what's on the menu.
First up? Christopher Elbow is pulling double duty making sweets for both KC and San Francisco. Wait—what? In case you didn't know, Elbow has a wildly successful chocolate shop in the Bay Area as well. But don't worry, fans and chocolate fan-atics, he's rooting for our boys in red. When we asked which chocolates would sell better, he quickly replied: "Chiefs, of course!! While San Francisco is my second home, I will always be a Chiefs fan—no matter what!!" (Actually, he added quite a few more exclamation points. We reined it in accordingly.)
Elbow is unleashing both 9-piece collections for $22.95—the same price as his signature chocolates. We wouldn't be surprised if they sell out. Why? Elbow's theory? "How could you not like the Chiefs, especially with Patrick Mahomes," he says. "Plus, we are so overdue for a Super Bowl win. I think the city is at a fevered pitch!"
The confection crew at Andre's Confiserie Suisse, meanwhile, is offering a variety of Chiefs-themed chocolates and chocolate pastries available for purchase now until Game Day. While their lemon tartlet and vanilla square look mighty appealing, we're sure their decorated chocolate square pastry will be all the rage. In a word—yum! Owner René Bollier wants you to know he's celebrating right along with you. "As a lifelong Kansas Citizen and devoted Chiefs fan, I'm super excited to cheer our team on in one of the most exciting sports events in the world," he says. "I am proud of our team and everyone who lives and cheers for our Kansas City Chiefs."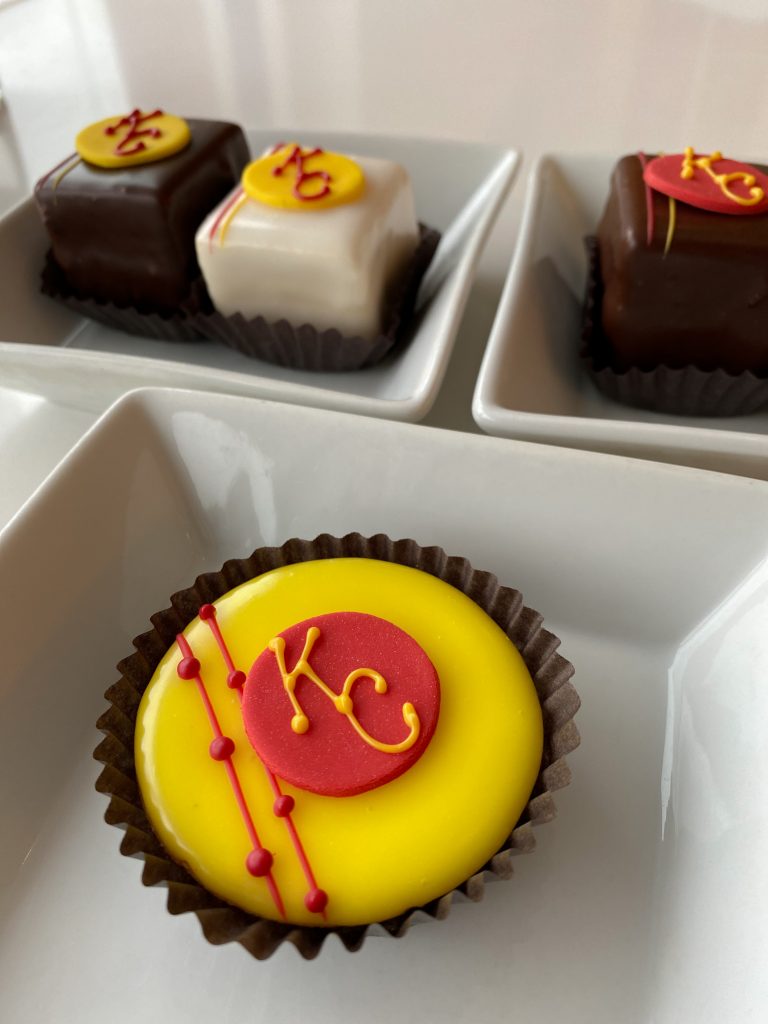 Andre's chocolate square features layers of chocolate cake and chocolate buttercream covered in fondant icing. (Yes, please.) It's a tasty steal at $3.50 each. Items are available in-store and can be pre-ordered by calling 816-561-3440.