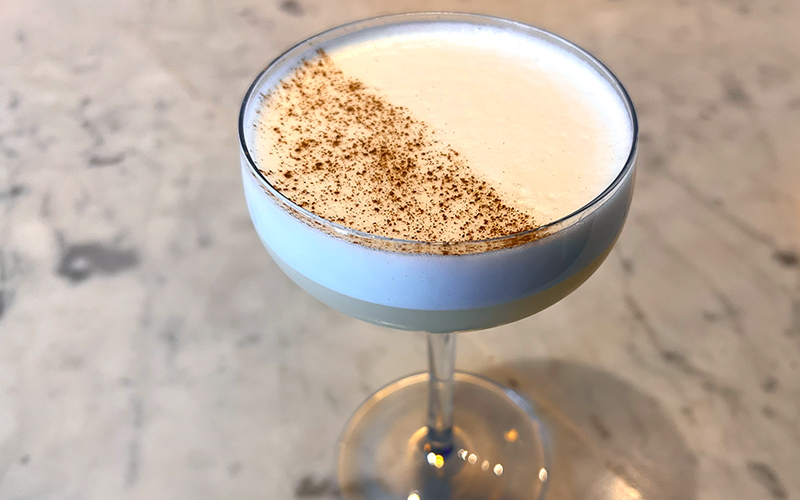 Right before the holidays, the chef George Atsangbe quietly opened his first restaurant, Union on the Hill, after consulting and managing food and beverage programs for several successful restaurant groups in town, including Bread & Butter Concepts and KC Hopps. He also owns and operates the Happy Belly food truck. 
Opening in the former Café Europa location near the Union Hill neighborhood in Midtown, Union on the Hill is serving classic American cuisine, including favorites like their Union Burger, the Hot Momma fried chicken sandwich, and a cool and creamy lobster roll. Entrées focus on center-of-the-plate protein dishes, such as seared salmon, hanger steak, scallops, crispy chicken, and filet meatloaf. 
In addition to being open for lunch and dinner, Union on the Hill also dishes up a handful of half-priced appetizers and drinks served during happy hour along with a full bar menu full of creative cocktails and a wine and beer list, too.
Local bartenders AnnaMarie Foster and Mallory Bandelier were tasked with coming up with the drink menu for the newest Union Hill neighborhood restaurant, and for that they only had to look to the cemetery located a few blocks away for inspiration. 
One of the most popular drinks of their new cocktail menu is a take on a traditional flip, made with vanilla vodka sweetened with fruit juices and elderflower liqueur and made light and frothy by shaking it with egg whites. The Elizabeth Porter is a drink named after the person with the oldest headstone in the historic Union Hill cemetery. 
Porter has been given the title "Pioneer Mother" for surviving the brutal conditions many settlers faced when coming to America. After marrying Samuel Porter and starting her family, Elizabeth, her husband, and their three children (she would go on to have a total of seven) were captured by the British army during the Revolutionary War. After spending years in captivity washing and cooking for the British officers, she and her husband were released at the end of the war, and the couple then moved back to their family land to farm and raise their children. 
At the age of 82 she made the 600-mile trip from Tennessee to Missouri with three of her sons where she would settle for the last time. She died on April 11, 1845, and was buried in Jackson County on the plantation of her son, Reverend James Porter. In 1885, her remains were moved and she was finally laid to rest in the Union Cemetery, where she has remained for the last 138 years.
As March is Women's History Month, let's raise a glass and toast women like Elizabeth Porter. A woman who had the courage to persevere during difficult times and the faith to believe in a better tomorrow.
---
Elizabeth Porter
1.5 ounces vanilla vodka
1 ounce pear juice
.5 ounce St. Germain Elderflower Liqueur
.5 ounce lemon juice
1 egg white
2 dashes toasted almond bitters
Shake all contents together and strain into glass. Garnish with grated cinnamon.