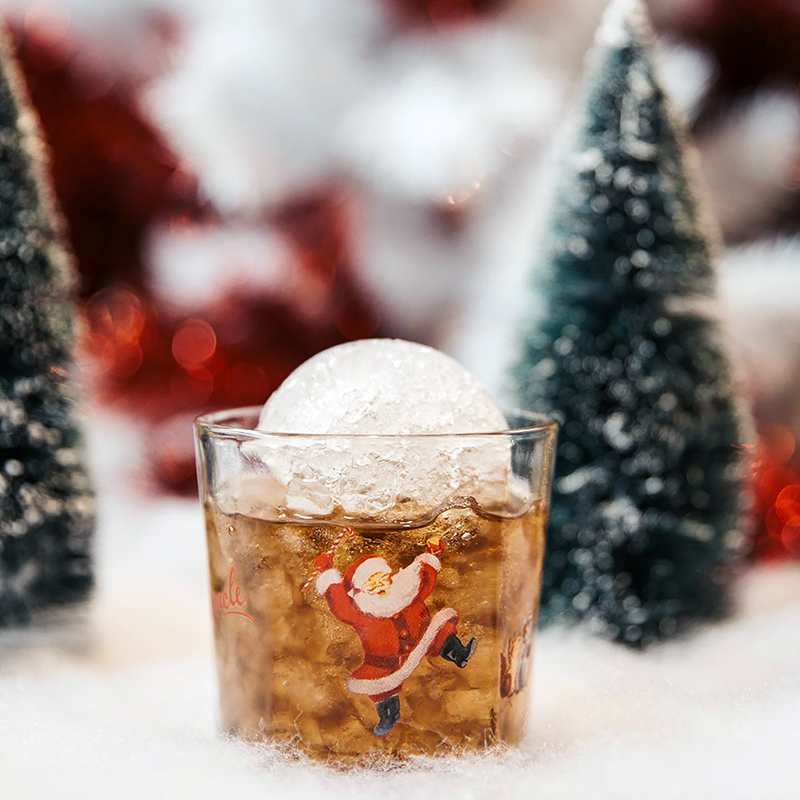 There is no shortage of holiday traditions in Kansas City, from watching the lights switch on at the Country Club Plaza to lacing up your skates and hitting the ice at Crown Center. But it's about time we had a new tradition to add to the list, don't you think? 
Enter Miracle Kansas City, a Christmas-themed cocktail bar that is popping up for its fourth year in the metro and returning to the Plaza (4807 Jefferson St.), as well introducing new bars in the Power & Light District (1323 Walnut St.) and Town Center Crossing (4311 W. 119th St.). Noticeably absent from the lineup is Miracle at The Rockhill Grille, due to a recent remodel of the restaurant, but Miracle Kansas City has introduced its first private event space on Main Street to allow larger groups to enjoy holiday revels together. 
Miracle is brought to you locally by Rockhill Restaurant Group, which owns and operates Rockhill Grille, Rockhill Pizza, and Country Road Ice House, but the pop-up concept was originally launched in 2014 in New York City by Greg Boehm. He worked with long-time manager Joann Spiegel and bartender Nico de Soto to create a collection of holiday-themed cocktails now available at pop-ups around the world.
Those drinks include favorites like the Snowball Old-Fashioned, a spicy and sweet blend of cinnamon bourbon, spiced molasses syrup, and wormwood bitters; Jingle Bell Nog, a rich combo of butter fat-washed cognac, almond milk, cream, sugar, eggs, and grated nutmeg; and the floral Christmapolitain, made with vodka, elderflower, dry vermouth, and spiced cranberry sauce. And the cocktails look as good as they taste, served in an array of vessels from Santa mugs to reindeer Collins glasses. 
But it's not just the spirited spirits that leave guests feeling full of holiday cheer (although that does play a big role—just try and be a humbug while Santa winks at you from the front of your friend's mug). Miracle also boasts a more-is-more approach to its over-the-top, nostalgic décor. Nearly every available bit of space strung with a twinkling light, draped with garland, hung with an ornament or spruced up with a tree. Santa's visage looms large, joined by a merry assembly of reindeer, snowmen, and elves beckoning you to get in on the fun.
Miracle Kansas City locations opened at the end of November and are spreading cheer every day now through Dec. 26, including Christmas Day, although hours may vary by location. Reservations are encouraged, but walk-ins are also welcome at all three pop-ups this year.