Review presented by UMB Private Wealth Management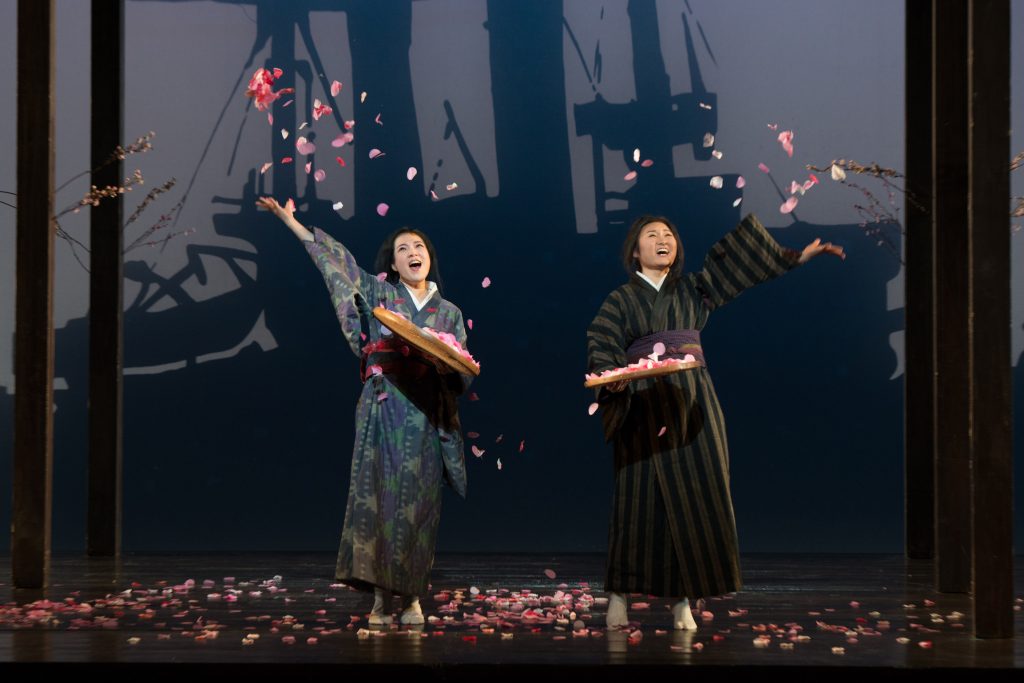 Considering the pomp and circumstance it carries today, it's hard to believe Giacomo Puccini's Madama Butterfly had a less-than-stellar debut. This was a lifetime ago—1904, to be exact—not long after the famed composer's near-fatal car crash. That event resulted in a slower rate of creative output for his newest composition, which led to a shortage of cast rehearsals. Subsequently, opening night was considered a weak performance. After the initial misstep of Madama Butterfly's premiere and the public backlash that followed, Puccini would go on to write four subsequent versions of it before landing on a final product in 1907—the gold standard we recognize today. Madama Butterfly remains a staple in the world of opera, a hallmark tragedy spanning culture and continents. Whether or not you're aware of the main plot points of the story, you'll be hard-pressed to resist the allure of love and hope emanating from the show's female lead Cio-Cio San (Karah Son, soprano), even when it doesn't adhere to logic. Even when it's obvious the endeavor will turn painful. The magic of Madama Butterfly is how it persuades the audience to willingly be hurt, to empathize with those most in anguish. No small task, to say the least, but the marriage between the members of the Lyric Opera and the Kansas City Symphony prove to be a force that emotional walls can't keep out. Add to that the ornate sets and superbly detailed Japanese costume design, and Madama Butterfly shapes up to be one of the best performances of 2018.
Lt. Pinkerton (Georgy Vasiliev, tenor) has all the command needed for this role in spades, and Sharpless (Daniel Belcher, baritone) is the perfect accompaniment—not just in voice—but in character as well. When Pinkerton is making the final arrangements with Goro the marriage broker (Julius Ahn, tenor) to casually wed the 15-year-old Butterfly, it's Sharpless who makes him aware that his future bride does not share his cavalier disposition towards their union. Within the first ten minutes it's made clear that the parties of Pinkerton and Butterfly have vastly skewed views on what this marriage should be. Even so, the two of them move forward with it and Cio-Cio San (Butterfly) becomes Mrs. Pinkerton. She's happy, but it's a temporary happiness. Cio-Cio San's uncle The Bonze (Peixin Chen, bass) arrives, extremely upset that she converted over to the Christian faith. All friends and relatives forsake her, and quite suddenly Cio-Cio San has very little by way of a support system or family. With the exception of her servant Suzuki, her new husband is all she has left to rely on, but her eternal optimism would have her believe this man is more than enough. Cio-Cio San and Pinkerton sing a love duet ("Viene la sera"), and for a moment it appears as if the relationship could work. Vasiliev and Son certainly sell it well enough, to both the audience and each other. Their chemistry is palpable, and the duet signifies the apex of their love and devotion, complete with swells and crescendos from the orchestra and their strongest notes of the night. However, like most tragic romances, their love isn't a steady burn that will court them through the years, but rather, a quick bright flash. Over as soon as it began. And yet, the audience is completely sold as they move into Act II. Vasiliev and Son's performance is that powerful and sincere.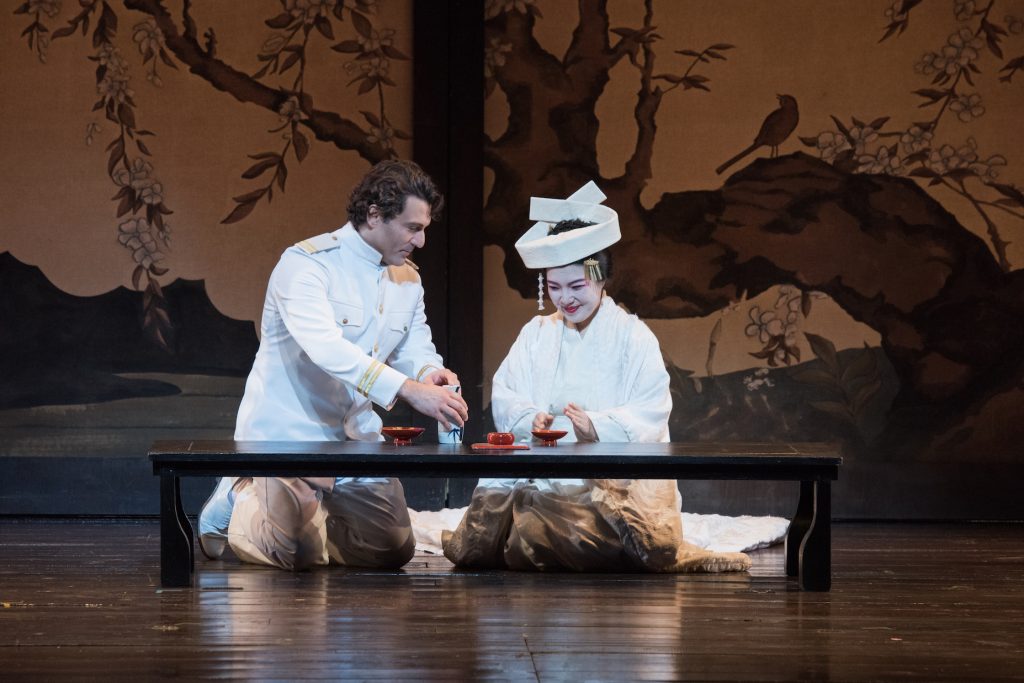 The remainder of Madama Butterfly is just as striking as the first half, although, tonally there's a major shift towards the melodramatic. It's here that Cio-Cio San and Suzuki really shine, not just in a musical sense, but with their conveyance of how dire the situation has become now that Pinkerton has left for America and the money is running out. Suzuki finds herself in an uncomfortable situation: wanting to be supportive of Cio-Cio San's belief that her husband will return, but also trying to remain realistic. Act II is as heart-wrenching as Puccini intended it. Sharpless returns after a long absence with discouraging news about Pinkerton. Cho-Cho San reveals a secret that changes the entire dynamic. And Pinkerton is finally heading back to Japan, but with no intention of reconnecting with Butterfly. Everything spirals, and Cio-Cio San must decide what to do with herself if she cannot live with honor. The conclusion is one of the most powerful scenes to ever to grace the stage.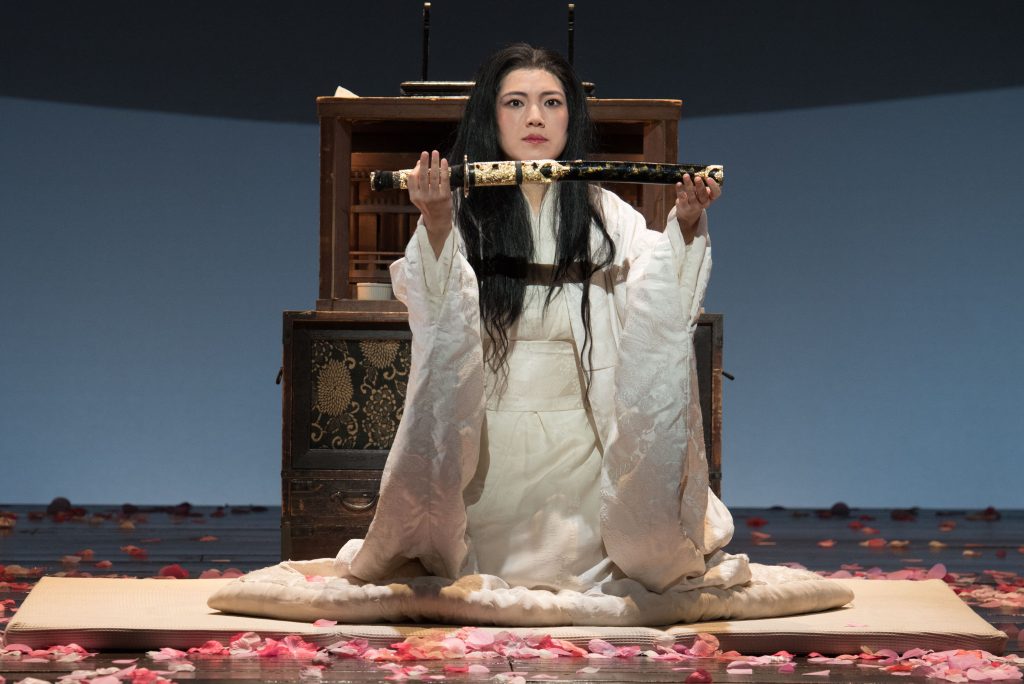 Madama Butterfly will show at The Kauffman Center for the Performing Arts Nov. 7th, 9th, and 11th.