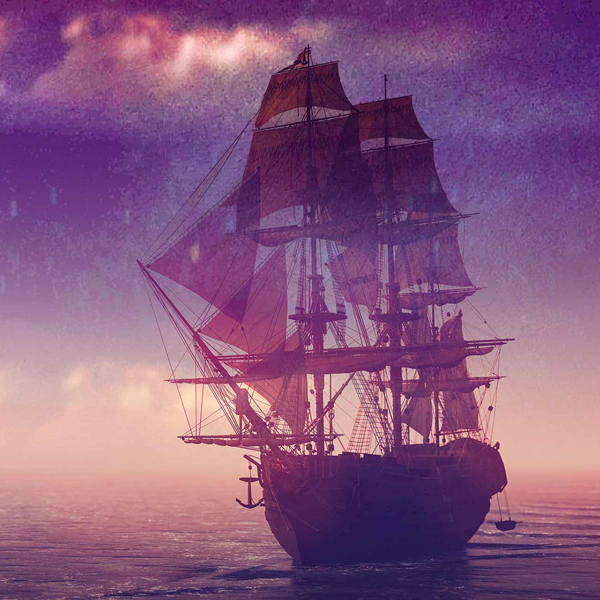 A Never-Before-Seen Neverland
From May 2 through 21, catch the sly, light-hearted Peter Pan and Wendy at the Kansas City Repertory Theatre.
J.M. Barrie's traditional tale has been told in story form as well as a Broadway musical, Disney movie, and a swash-buckling film. Now, the KCRep makes it fly again.
"Stories change us, within and without," says playwright Lauren M. Gunderson, who adapted the tale with a modern twist. "They ask us to question our world, our history, and ourselves."
In a London nursery at the turn of the 19th century, Wendy and her brothers spend their last night together in the same bedroom before Wendy, destined for finishing school, moves up to her own room. Their parents are off to an elegant night out. Nana the dog keeps watch.
When Peter Pan flies in through the window, Wendy, who wishes to follow in the footsteps of Marie Curie, is full of scientific questions. But soon they all take off for Neverland, replete with pirates, crocodiles, mermaids, a va-va-voom Tink, Tiger Lily as an indigenous people's activist, and a greedy Captain Hook.
It's fun. It takes you back to your childhood, and it's only at the Rep for a few weeks.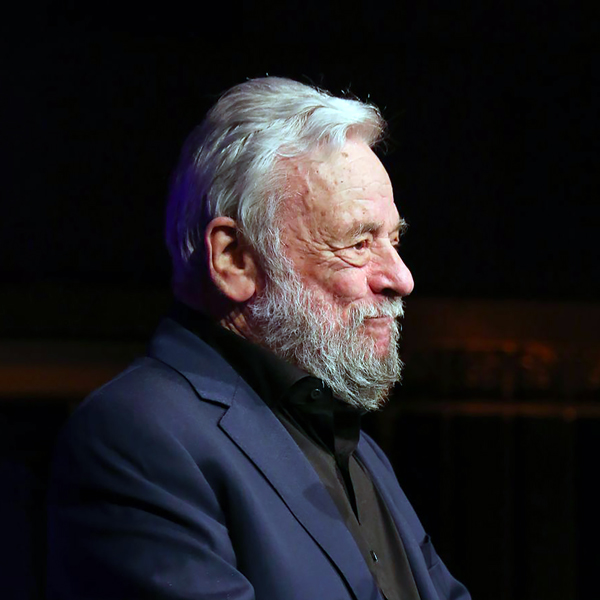 Lyric Opera Presents: Sondheim on Sondheim
On two nights only—May 6 and 7—the work of one of Broadway's greatest and most prolific composers and lyricists beguiles us once more.
In a musical revue conceived and directed by James Levine, Sondheim on Sondheim presents an intimate portrait of Stephen Sondheim's life in melody and lyric, as well as interview footage. What we get is a rare look into his personal life and artistic process.   
Mentored by Oscar Hammerstein II, Sondheim (1930-2021) collaborated with many Broadway talents, including Richard Rodgers and Hal Prince. Sophisticated and complex, his work is rare in that it touches upon a fuller range of human experience and emotions, some of the dark and harrowing, perhaps fueled by his relationship with his emotionally abusive mother. When she died, he did not go to her funeral.
The songs—well known, not so well known, and some from the "cutting room floor"—are from 19 of the composer's shows over a 62-year period, including West Side Story, Sunday in the Park with George, Company, A Little Night Music, Into the Woods, and Merrily We Roll Along.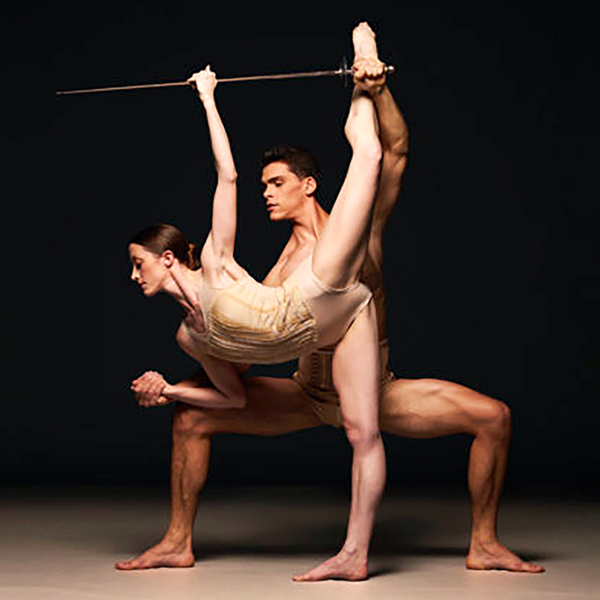 Kansas City Ballet Performs Bliss Point
From May 12 to 21, Kansas City Ballet takes us to Bliss Point—the nexus of greatest satisfaction. And that, of course, comes from three dance pieces that showcase the athleticism and thrill of contemporary dance, with musical accompaniment by the Kansas City Symphony.
Sandpaper by choreographer Mark Morris explores the movement and music to a percussive score. Lyrical costumes mimic green grass and the clouded blue sky above, adding another visual element to the dance, with original music by Leroy Anderson.
Le Petit Mort by choreographer Jiří Kylián, with music by Mozart, explores the notion of "the little death" in combat, sex, and rebirth. Nude-colored costumes suggesting 19th-century undergarments focus the attention on the dancers' lithe bodies, which hold long, sensual poses.
Cacti by choreographer Alexander Ekman offers a quirky, witty, and playful take on contemporary dance as the dancers perform with large cacti.  Why? Absurdist, yes. Existential, maybe. Intriguing to watch? Most definitely.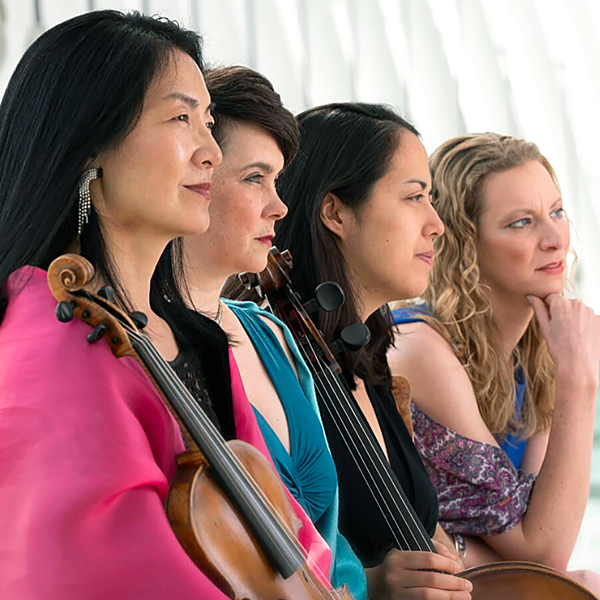 The Sweet Sirens
Kansas City's Bach Aria Soloists debut their new recording, Le Dolce Sirene, on CD and major streaming platforms. Add it to your classical CD collection or your playlist.
From the virtuoso playing of the artistic director/founder and violinist, Elizabeth Suh Lane, to the Grammy-winning soprano Sarah Tannehill Anderson—whose voice ranges from clear-as-spring water to rich and melodious—to the multi-talented Elisa Williams Bickers who plays old/new keyboard with harpsichord/organ/piano, and cellist Hannah Collins who seems to pluck magic out of thin air, the Bach Aria Soloists shine.
The 14 tracks include the aforementioned Bach Sonata, Handel's Rejoice Greatly from the Messiah,  Claudio Monteverdi, four Shakespearean songs by contemporary British composer Cecilia McDowall, and more. Bach Aria Soloists explore the music of Johann Sebastian Bach and those composers, down the ages, who have been influenced by him. They give intimate concerts around the city and have developed a devoted following.