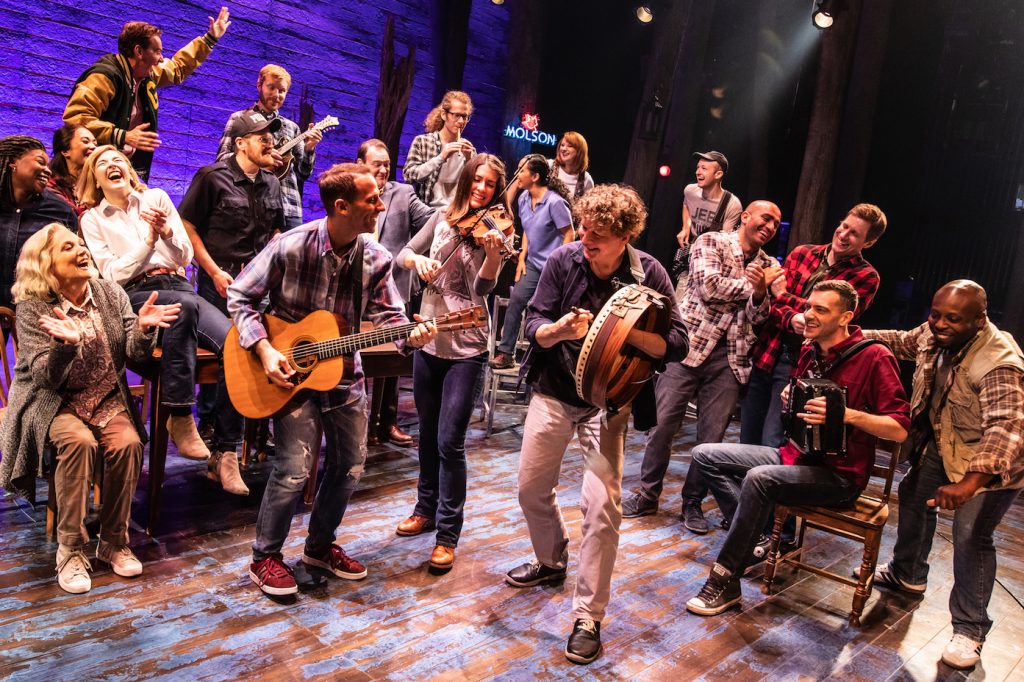 The musical "Come From Away" is a tribute—a sentimental testament—to the ripples caused by the terrorist actions of 9/11.
Passengers from around the world who had been in the air that morning are diverted to an airport in Gander, Canada. Because there weren't definitive answers on the cause of the planes striking the buildings or the responsible country, American airspace was closed indefinitely.
Strangers who were unable to debark the plane for over a day were then divided into makeshift shelters, their needs at the mercy of the Gander townsfolk.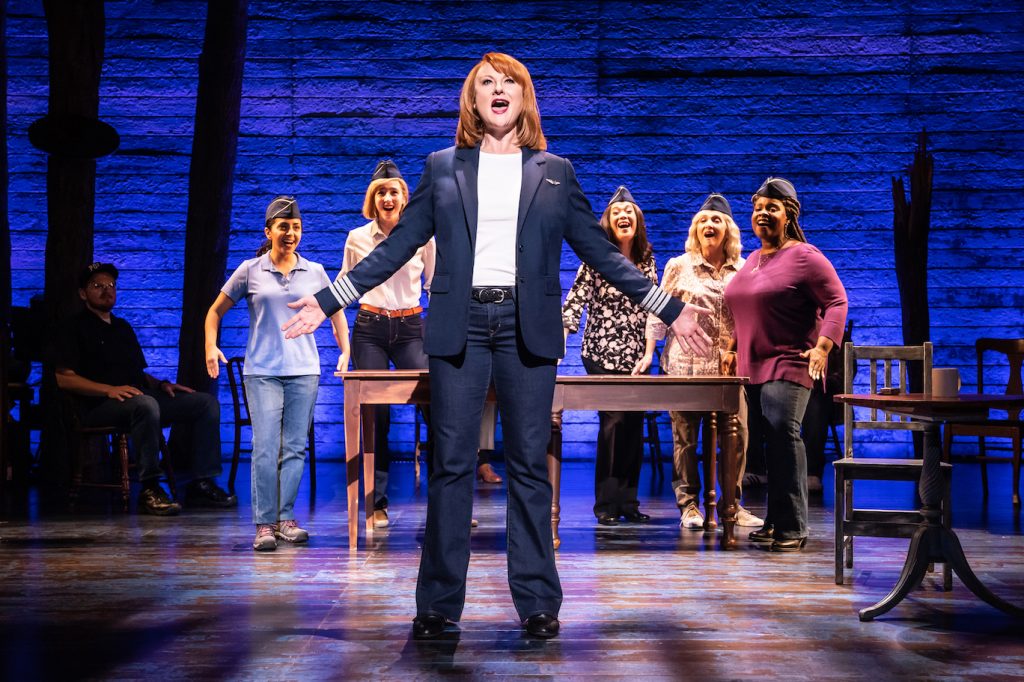 "Come From Away" defies expectations. What you think will be a melancholy revisit to tragedy is a joyous celebration of resilience and compassion. Who knew a tale about such a great global catastrophe could be fun—bordering on silly and happy?
The lights dip and the show begins suddenly with a foot stompin' orientation on Gander. The Gander accent, the Gander philosophy, the Gander way of life. Twelve actors play all roles. They are both the rescuers and the rescued. Kevin Carolan opens as the Mayor of Gander and launches into a great performance of "Welcome to the Rock."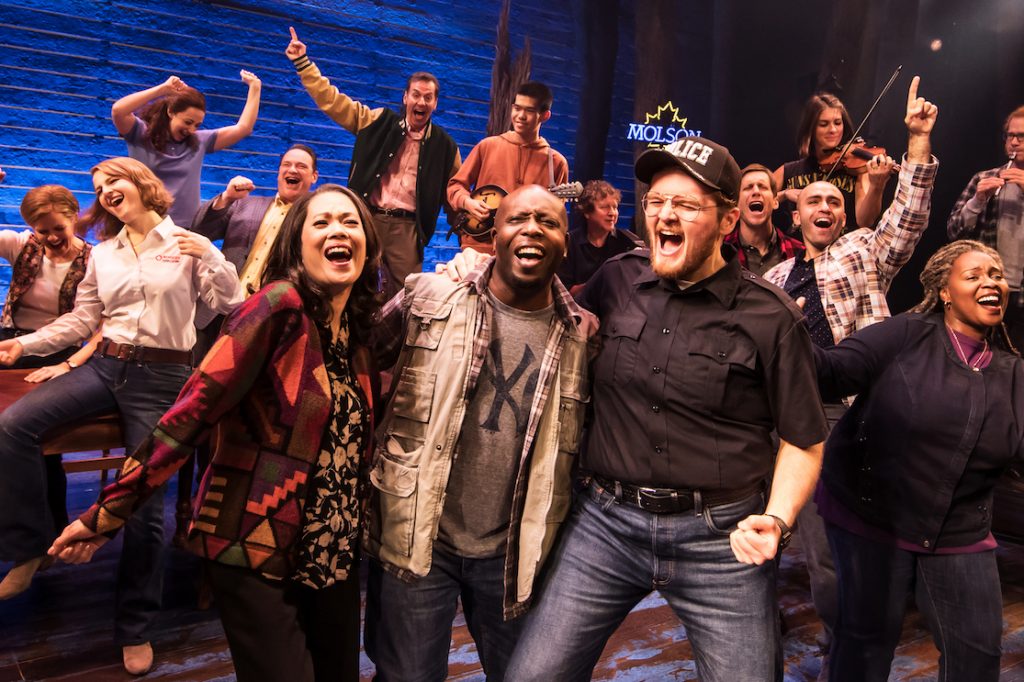 These performers are at the top of their game. They ease into multiple accents, characters, situations and moods. They don't miss a beat. A rotating turntable helps keep the presentational reality of the airplanes, buses and Gander settings separate.
It takes the tactful and discerning eye of Irene Sankoff and David Hein to find and make interesting a story about the peripheral events of 9/11. With their brilliant book, music and lyrics, they bring into focus, with such surprising humor, these people who were not at ground zero, but whose lives were changed by it.
The masterful technical design and choreography allow us to flow seamlessly from place to place and encounter so many people without seeing the set or costume changes. It is clearly complex—yet feels easy and natural.
There is so much life in the details. From monkeys on the plane, a moose in the road, snookered passengers, sexy cardiologists and boobie flashes to the power of language, a spark of romance, and the beauty of flight even after something so horrible.
The heaviest moment is when the cast looks out, pain on their faces. They're discovering the footage, discovering those images for the first time. And we watch with them, remembering where we were, what we saw.

"Come From Away" does everything to lift us from the sadness we still feel even after all this time. By the end, we love these people: the passengers who need to get home but have made a temporary one in the hospitality of Gander residents.
We want to move to Gander. Then we remember the killer snow, rain and wind and think, it would be a nice place to just visit.
"Come From Away" continues through February 16, at Music Hall Kansas City