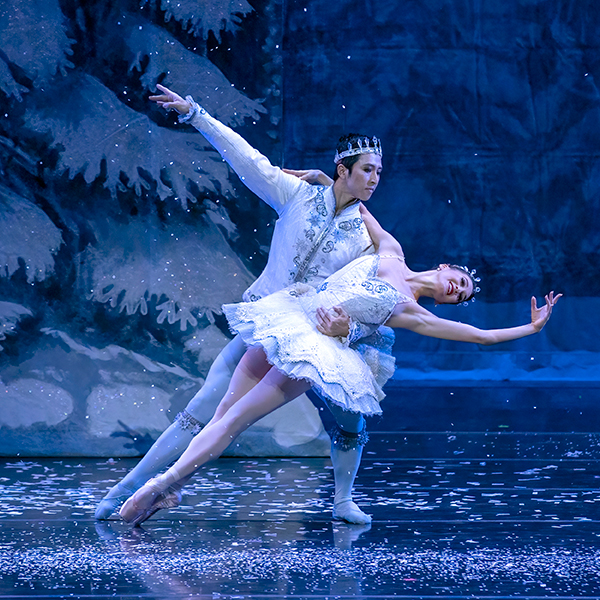 The Nutcracker, Two Ways—Live and Immersive
When the holidays roll around, American audiences can't get enough of The Nutcracker, the 1892 two-act ballet with an original score by Pyotr Ilyich Tchaikovsky and based on E.T.A. Hoffman's 1816 short story, The Nutcracker and the Mouse King. Every year, we welcome Clara, The Nutcracker Prince, Herr Drosselmeier, and the Sugar Plum Fairy.
This year, Kansas Citians can enjoy a double dose.
From December 7 through 24, the Kansas City Ballet performs The Nutcracker at the Kauffman Center, with live orchestral music, local dancers, grand sets, and award-winning choreography by Devon Carney. "It bursts forth on the stage with its abundance of joy and holiday cheer," one reviewer gushed. Many ballet companies earn up to 40 percent of their total annual revenue through The Nutcracker performances, so see this one first. For more information and tickets, visit kcballet.org.
If seeing it live only whetted your appetite for more, check out The Immersive Nutcracker: A Winter Miracle at Lighthouse Artspace at Zona Rosa, from December 1 through the 31st. Recorded music, animation, and special effects highlight this offering. For the immersive experience, visit immersive-nutcracker.com.

Handel's Messiah
The sure cure for the holiday blahs? Sing (or at least hum) along with the Kansas City Symphony Chorus to the Hallelujah Chorus in Handel's Messiah, the heart-pumping, mood-lifting, all-out celebratory swell of music. It worked for Handel. It can work for you.
This oratorio came about in 1741 when composer George Frideric Handel's career was teetering on the brink of failure. He had had a string of musical flops. He was in debt and just this far from debtor's prison. Two key events saved him. A friend, Charles Jennens, wrote a libretto based on the King James version of the bible and gave it to Handel. And then a charity in Dublin, Ireland, asked Handel to compose a new work for a benefit performance to help free men in debtor's prison; they also provided financial compensation that rescued Handel from that fate. No wonder it sounds uplifting.
With performances from December 9 through 11, over 200 instruments and voices animate this choral masterpiece. Christopher Allen conducts the KC Symphony while multiple Grammy Award-winning Charles Bruffy conducts the Chorus.
For tickets, visit kauffmancenter.org.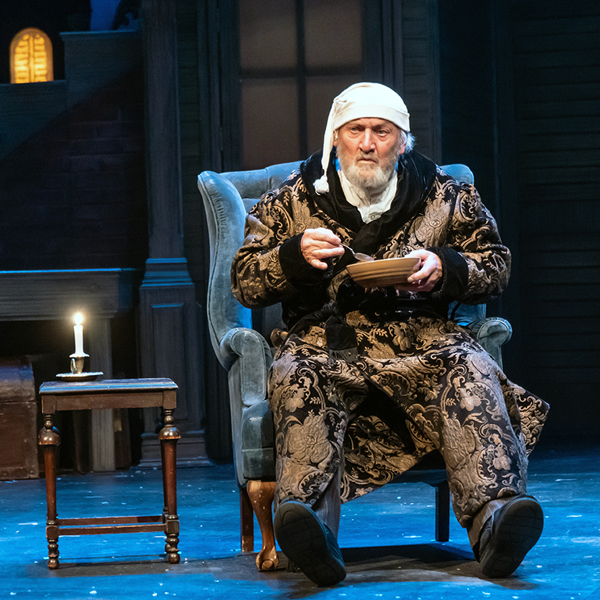 A Christmas Carol—Two Ways
Charles Dickens' holiday classic started off as the 19th-century's version of a bestseller at a time when the British public was slowly adopting new secular Christmas traditions, such as the holiday tree and season's greetings cards. The novella was published in London on December 19, 1843, and sold out by Christmas Eve. It has never been out of print since.
This year, Kansas City theatergoers can double up on experiencing A Christmas Carol. 
From November 18 through December 24, KCRep takes us on the redemptive journey of Ebenezer Scrooge from me-me-me to "God bless us every one," with the help of the Ghosts of Christmas Past, Present, and To Come. Kansas City's favorite actors—including Gary Neal Johnson, Walter Coppage, John Rensenhouse, Mark Robbins, Chioma Anyanwu, and Peggy Friesen reprise their roles. Savion Jackson and Patrick McGee share the role of Tiny Tim. For tickets and information, visit kcrep.org.
On December 3 at the 1900 Building, the Kansas City Chorale performs Benedict Sheehan's dramatization of A Christmas Carol, complete with a concert-length story score. Sheehan weaves traditional Christmas carols into the story we almost know by heart. 1900bldg.com.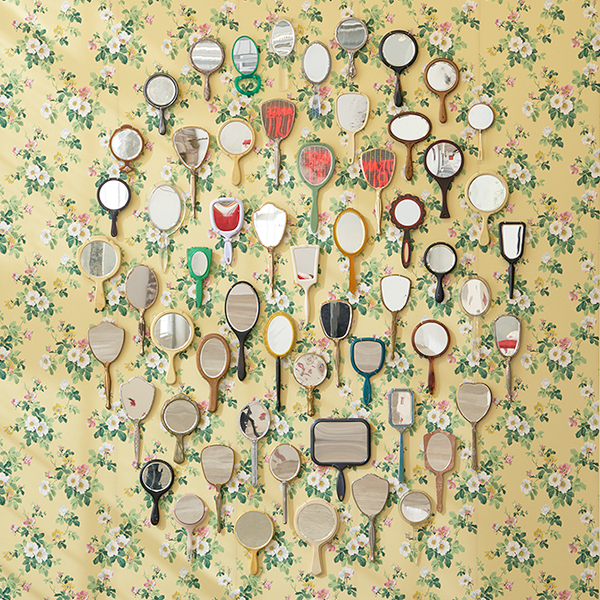 Adorned
In an age of minimalism and less is more, when no one wants your great aunt's china, where does adornment fit in?
It must pop up somewhere, suggests the new exhibit, Adorned, at the Nerman Museum of Contemporary Art at Johnson County Community College, running until February 5, 2023. We might live in spaces sleek and spare, but have gallery walls, perhaps of vintage handheld mirrors, such as the installation by Genevieve Gaignard. We might adorn ourselves with scents such as incense to take us to a spiritual plane or with braids and piercings and tattoos to celebrate our individualism, as Martine Gutierrez so vividly paints. 
Fifty Native American Bolo Ties tells its own story on another installation wall, gathered and arranged by Sanford Biggers and Zac Balber. With works by Dylan Mortimer, Nick Cave, Patty Carroll, Hank Willis Thomas, Umar Rashid, Kori Newkirk, Rose B. Simpson, Zanele Muholi, and more, this exhibit explores all the various, multi-cultural ways we adorn to fit in—and stand out.
For more information, visit nermanmuseum.org.