Comedian/Actor/All-Around Funnyman Adam Ray is bringing his crowd-mocking, observational humor to The Comedy Club of Kansas City this weekend. Besides being back on the road touring, Ray just scored a sweet gig playing a young Vince McMahon on NBC's new sitcom Young Rock.
In addition, his hilarious sketches and standup comedy clips have garnered over 30 million views on YouTube. We caught up with the headliner ahead of his upcoming to visit to the metro for a quick interview.
Welcome back to touring! How was 2020? Did it provide plenty of new material?Too much. 2020 is like the first time you see your Dad naked. It caught you off guard, and you never wanna talk about it again.
Riddle me this—how are your audiences? Are they appreciative to be back out and about?
The people have spoken. They miss live comedy. I'm happy to be back seeing faces live in the flesh. My shows are always different because of the crowd work aspect, and I'm silly and upbeat, so connecting with a crowd of strangers is fun. But those Zoom guys crushed it. Should have invested. Can I borrow 50k?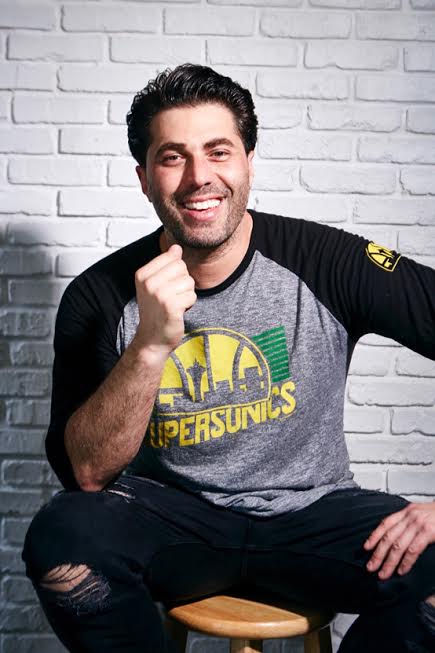 Your IMDB page is wild. What do you like better—acting or stand-up? Or a solid mix?
Acting and stand-up are synonymous. But you can't replace the rush of being of stage with anything.
Who do you find funny?
Nate Bargatze, Ron Funches, Harland Williams, Josh Wolf, Bill Burr, Beth Stelling, Mark Normand—and my nephew Jaxson who is 6 years old and tells total strangers to "like and subscribe."
I'm always curious, do you get starstruck when you bump into celebs?
Sure. It's always nuts. I've been fortunate to hang, work and become buds with some insanely talented people, but I never let it completely sink in. Was texting with Dana Carvey last week. What?! Ya—bonkers!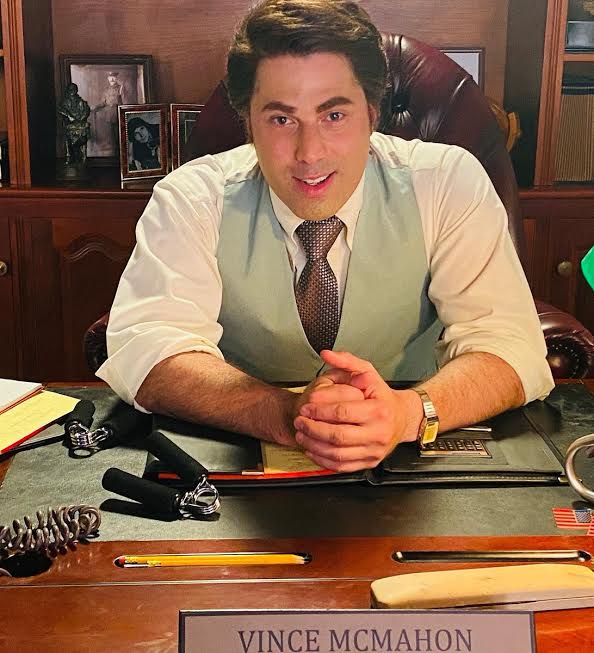 Young Rock seems to be a hit—are you having fun with your role as Vince McMahon? He's so iconic.
A blast. DJ's story is so special. A real look at someone who busted their ass to get everything they've achieved. Johnson is as kind as he is inspiring, and as funny as he is ripped. He's got a comic brain so it's fun to mix it up. I have gotten drunk and texted him T-shirt ideas, and he still texted back, so I haven't screwed it up yet. [laughs]
Any other Adam Ray nuggets we need to know? How's your 2021 shaping up?
I'm hosting my podcast, About Last Night, with new episodes every Monday. I'm starting a new podcast with Chuck Liddell called Ice Breakers, a big stand-up tour currently happening. And the second season of Crossing Swords on Hulu is coming up. And I'm trying to sell some movie scripts and cartoons. The grind never ends. It's up, it's down, and it's down again. And then it's up, and that feeling of momentarily being on top of the world and your craft, is worth the whole fight.
Adam Ray
The Comedy Club of Kansas City
April 15 – 17
Click here for ticket information.