Presented by Equity Bank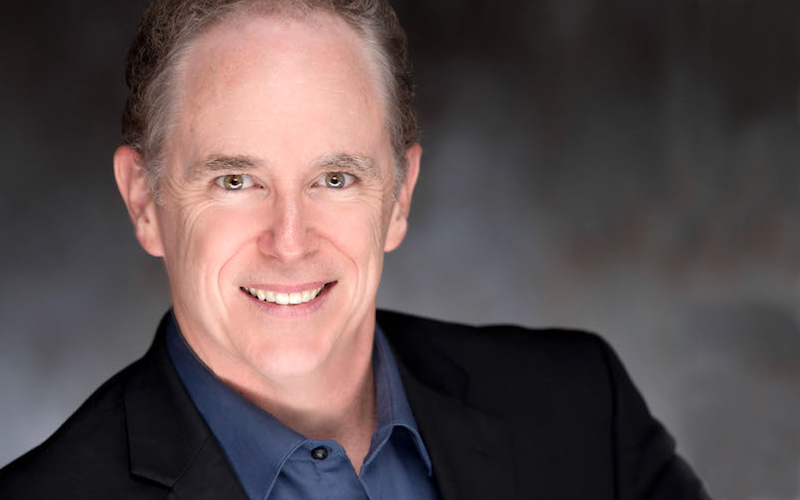 We talk of coaching trees in professional football, inching our way up corporate or property ladders to attain success. There's also a professional onward-and-upward in ballet. Devon Carney, the artistic director of Kansas City Ballet since the 2013-2014 season, has jeté-ed his way from student to corps de ballet dancer, leading dance roles to ballet master, and choreography to directorship of a ballet company.
Born in New Orleans where he learned to dance, Carney has picked up a little local flavor from every place he's been—and developed quite a sweet tooth, as you'll see on the next page. During his 21-year professional dance career, he has had lead roles in classic ballets, including Swan Lake, Giselle, Don Quixote, and The Sleeping Beauty. Carney's more cutting-edge lead roles in ballets set to modern music range from Maurice Bejart's Le Sacre du Printemps to Merce Cunningham's Breakers and several George Balanchine pieces. Touring throughout the United States, Europe, Mexico, and Asia, Carney has worked with ballet greats Rudolph Nureyev and Cynthia Gregory.
Although he's no longer dancing lead roles, it's easy for Carney to stay in shape. He just keeps moving. "I am on my feet teaching/choreographing/staging/coaching six to seven-and-a-half hours each day," he says. "That alone certainly keeps me quite active and in relative shape for the tasks at hand."
You have a long, varied career in ballet, from student to dancer, ballet master, choreographer, and artistic director. What more would you hope to achieve?
Having had such a rewarding and varied past in the dance field, I find myself at a point where I am currently focused predominantly on bringing the absolute best and diverse dance to our KC community. For me, this is what I hope to achieve in ever increasing measures. Of course, I want to be able to contribute to advancing the arts in every possible way locally, regionally, and nationally. At the root of the matter, however, is the reality that we have a great city and it deserves great art in every way.
Chefs use ingredients to coax flavors. Writers use words to create a slice of life. What building blocks do you, as a choreographer, use, and to what end?
Well, it starts with a variety of different "ingredients" and sometimes they are put into the "pot" in different orders. The genesis for a new work can find its origins in one of many ways. It can be music driven, subject driven, or even dancer driven. There is no one formula since the creative process is not always a linear straight line to the end product, but more a winding pathway with great moments of inspiration along the way. The important point is to be ready for and open to those flashes of originality when they appear and make the most of them.
You were raised in New Orleans, spent time as ballet master for the Boston Ballet, associate artistic director for the Cincinnati Ballet, and now artistic director for the Kansas City Ballet. If you took a favorite food memory from each place, would it be gumbo, lobster roll, Cincinnati chili, burnt ends? Or?
Well, I also spent every summer growing up and into adulthood in Ogunquit, Maine, and would count that, too.
Ogunquit, Maine – Fried clams and Goldenrod saltwater taffy
New Orleans, Louisiana – Red beans and rice and bread pudding (New Orleans style with rum sauce!)
Boston, Massachusetts – Legal seafood's fish chowder
Cincinnati, Ohio – Graeter's ice cream
Kansas City, Missouri –
What is your vision for Kansas City Ballet and how will it continue to play out in the 2022-23 season?
One of my greatest joys is to witness new generations of dancers grow into spectacular artists who have fulfilling careers. Careers that our audiences can enjoy and be transported by every time they come to the theater to witness a world-class production by KCB. As this season progresses, I am very excited and inspired to see how our artists take to the opportunities and challenges ahead in this broad-ranging season, my tenth as artistic director.