The evening of February 12 became one of 2020's many red-letter dates, unexpectedly and inadvertently: It would be my last formal live concert of the year.
The show was at The Truman, the headliners were the New Pornographers, and I attended with my wife, Michelle, strictly for recreation: No review, no work, no writing involved, just enjoyment of a band we both deeply appreciate.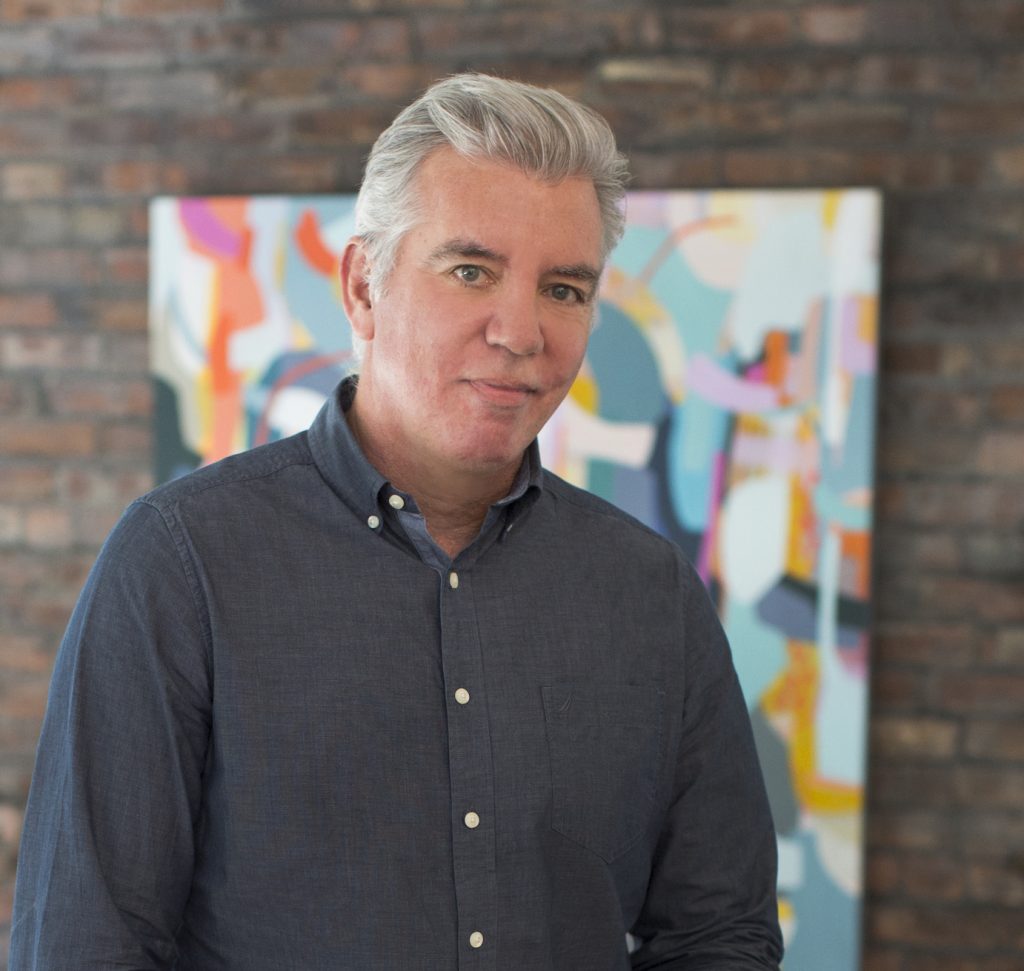 Within weeks, the gravity of the pandemic set in, and all large public events were postponed, then canceled. Few industries were hit so hard and so immediately as the live-music world. Almost instantly, shows and entire tours were canceled or postponed, and the year's entire music calendar was empty.
A year later, the two in-person shows I've attended since that night were outdoors, at Lemonade Park, a lot in the West Bottoms that was fashioned into a socially distanced safe haven for music fans—an enterprise that was appreciated by all, but a compromise, nonetheless. It was satisfying to see a band in-person again, but, in the end, it only stimulated the yearning for the way things used to be.
I can't remember the last time I went an entire year without attending a live concert, surrounded by a large crowd. It had to be early high school—before I had a driver's license. While we all await the inevitable resumption of concerts in venues large and small, indoors and out, it helps to reminisce and remember the nights of live music that transcended others, the moments that affirmed the power of hearing the songs we love performed by those who created them, surrounded by people who shared that deep affection. Remembering what we loved and have lost, even temporarily, keeps it alive, if just for a moment.
What follows are just a fraction of my live music experiences that were indelibly memorable for a variety of reasons. Plus, I've included a show that surprised me, unexpectedly and pleasantly.
Prince at Kemper Arena, Jan. 4, 1998:
It was my first time seeing him, and nearly 25 years later, his performance remains unsurpassed in my live-music history. I was sitting sixth row, center, so I got a long, potent dose of the magic and mystique that is Prince, the greatest entertainer, musician, songwriter, performer of my lifetime. This evening, he set a standard and a threshold that few have matched since and none has exceeded.
Radiohead at UMB Bank Pavilion, Maryland Heights, Mo., Aug. 24, 2003:
They hadn't been in our area since a show at the Bottleneck in Lawrence in July 1995, on The Bends tour, and this was the closest show on this itinerary, the Hail to the Thief tour.
A friend who had seen them a few weeks earlier advised me: "Don't miss it. It'll change your life." So I trekked to the western outskirts of St. Louis and back all in one night for a look-listen. It didn't change my life profoundly but it sufficiently blew my mind. Their execution was flawless, Thom Yorke was a mesmerizing, hyper-kinetic imp, and the crowd gave them rapt, uninterrupted attention for the entire show. I needed no caffeine on the drive back to Kansas City that night.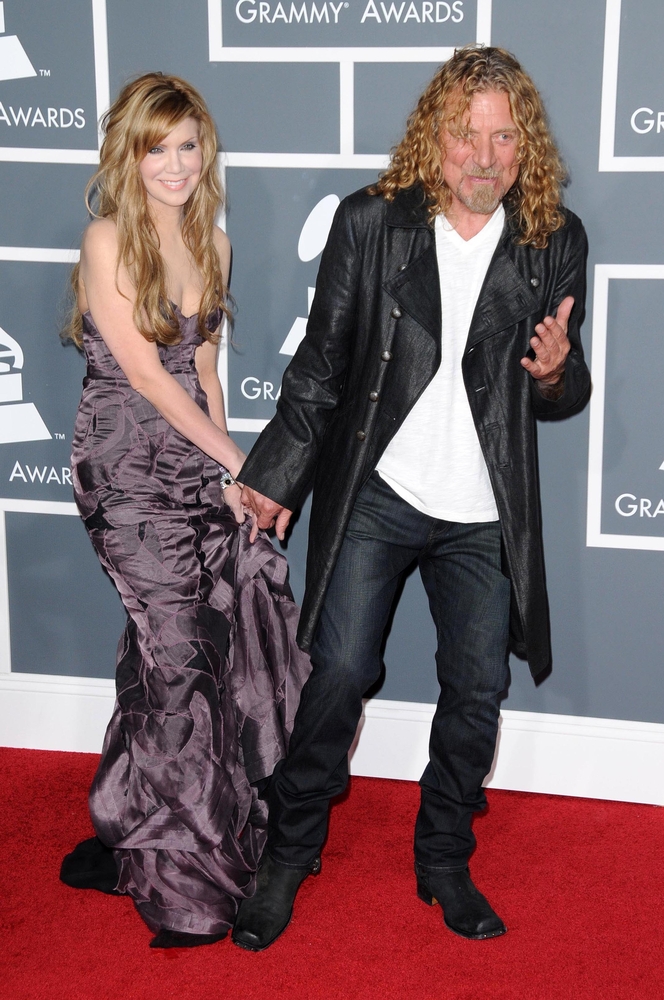 The Raising Sand Tour at Starlight Theatre, Sept. 23, 2008:
The marquee names on this tour were megastars Robert Plant and Alison Krauss, who were touring in support of the Raising Sand album, a collection of songs that took both performers into music terrains far from those for which they became beloved and famous: a blend of mystic, wind-swept folk and cosmic country.
They were backed by a stellar band that included the album's producer, T Bone Burnett, and guitar ace Buddy Miller. Their performance was rapturous, hypnotic, spellbinding, intoxicating, especially when Plant indulged the Led Zep fans with transcendent, stripped-down versions of a few of their songs. When it was over, I was among a smattering of a dozen or so observers who remained in our seats for a good 30 minutes, to compose ourselves and get a full measure of all we'd just seen and heard.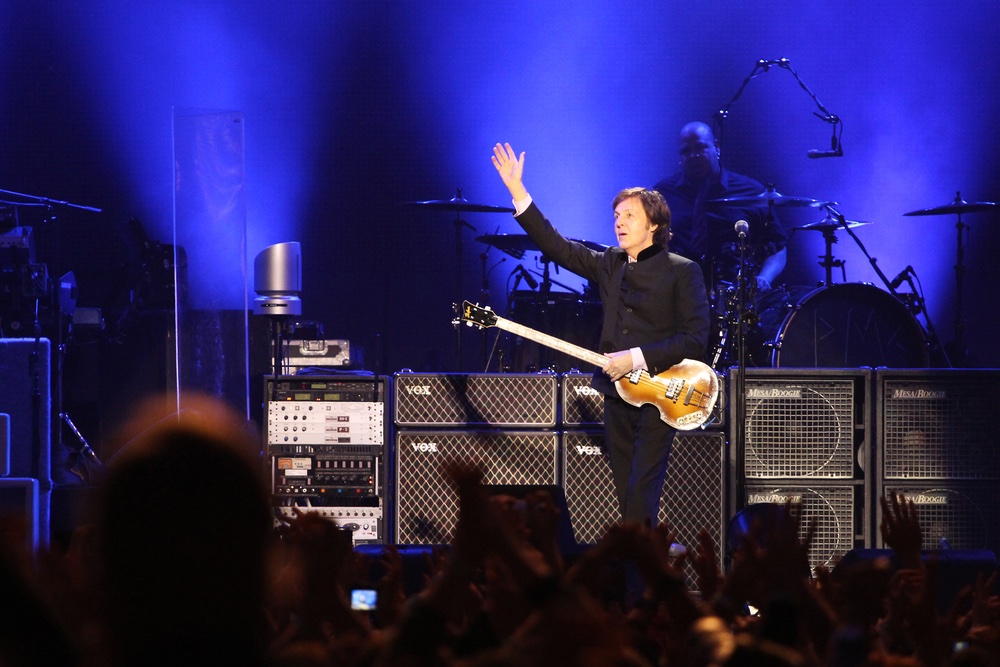 Paul McCartney at Sprint Center, July 24, 2010:
The Beatles were the Big Bang in my music world: the beginning of everything. Yet I hadn't seen any of them perform live until this evening. I was a bit dubious how McCartney, who had just turned 68, could revive the spirit of all that music, both the Beatles' and his own. He made it clear from the onset that he was more than up to the challenge.
I'll never forget watching three or four KCPD officers sing-along to Get Back, but my clearest memory was when, during Helter Skelter, which came amid the show's third hour (with no breaks!), he let loose a scream that would have impressed rock singers one-third his age. And all night he seemed as happy as everyone else in the sold-out arena, a crowd that spanned at least three generations.
David Bowie at Starlight Theatre, May 10, 2004:
The only time I would see him perform live, and it was as emotionally satisfying as any show I've ever seen. The set list was all anyone could ask for—loaded with hits, favorites and a few divine covers– and he was as suave, debonair and charming as anyone could have expected. A lasting image: Watching James Hetfield and Kirk Hamett of Metallica (who would perform at Kemper Arena the next night) watch Bowie from backstage, like fawning fanboys. The love hangover from this show lasted several days.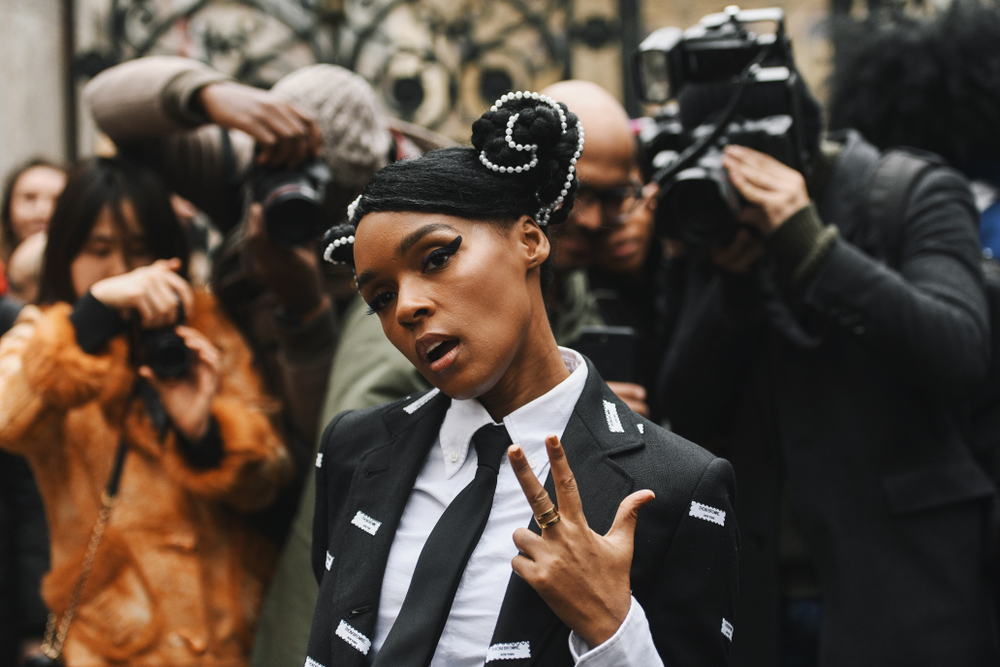 Janelle Monae at the Uptown Theater, Nov. 13, 2013:
I'd seen her open for other stars, including Bruno Mars and Katy Perry, and both times it was clear she deserved headlining status. At this show, in front of a hometown crowd that included plenty of friends and relatives, she asserted herself as an elite, dynamic and commanding everything: singer, songwriter, performer, entertainer. "The next Prince?" I thought afterwards.

Tom Petty and the Heartbreakers at Sandstone Amphitheater, Aug. 4, 1999:
I've seen Petty and his band a dozen times, and this was my third, but it stands out for several reasons. The set list was perfect, his Hall of Fame band was loose but on point all night, and he was exceptionally congenial, appreciative and full of vigor, rendering a giddy mood and spirit that spread quickly among the crowd of 20,000-plus. Adding to the elation: the opener, Lucinda Williams, who was touring on her breakthrough album, Car Wheels on a Gravel Road.
Lauryn Hill at the Midland Theater, Feb. 26, 1999:
Two days before this concert, she won five Grammy Awards for her inaugural debut, The Miseducation of Lauryn Hill, so this event felt as much like a coronation and affirmation as it did a love fest for one of the decade's brightest stars and one of its best albums. This evening, she established herself as a visionary performer and a heartfelt woman worthy of the love and accolades raining upon her. Which made her subsequent withdrawal from the music world even more sad and disappointing.
The Roots at Harrah's VooDoo Lounge, March 21, 2007:
Another first-time show. I remember at one point I'd stop taking notes so I could watch, listen and fully appreciate what they were: one of the best live bands I've ever seen, in any genre. I saw them again about a year later, in the same venue, and the spell hadn't faded a bit: We were in the presence of eminence. As lofty as their reputation is, it deserves to be loftier and more widespread.
Glen Campbell at the Uptown Theater, April 26, 2012:
Everyone knew going in what we'd signed up for. In January 2011, Campbell announced he'd been diagnosed with Alzheimer's; this would be his farewell tour, his goodbye to fans. In previous shows, he'd shown signs that the disease was taking hold—moments of forgetfulness and confusion—so I was braced for the unexpected.
This evening, though, moments like that were few. He did briefly forget the name of his son, and his daughter, Ashley, who was the band's leader, had to direct him and remind him of things a few times, but otherwise the show fulfilled its intent: a heart-stirring reminder of his brilliant career and a long, warm embrace of appreciation for all of it.
His voice navigated all the melodies, and he showed flashes of brilliance on guitar, and when he sang A Better Place or the line "I am so afraid of dying" during Galveston, tears were spilled. But when the crowd roared back the chorus to Rhinestone Cowboy, and he beamed jubilantly, as if surprised, he inspired tears of joy.
SURPRISE SHOW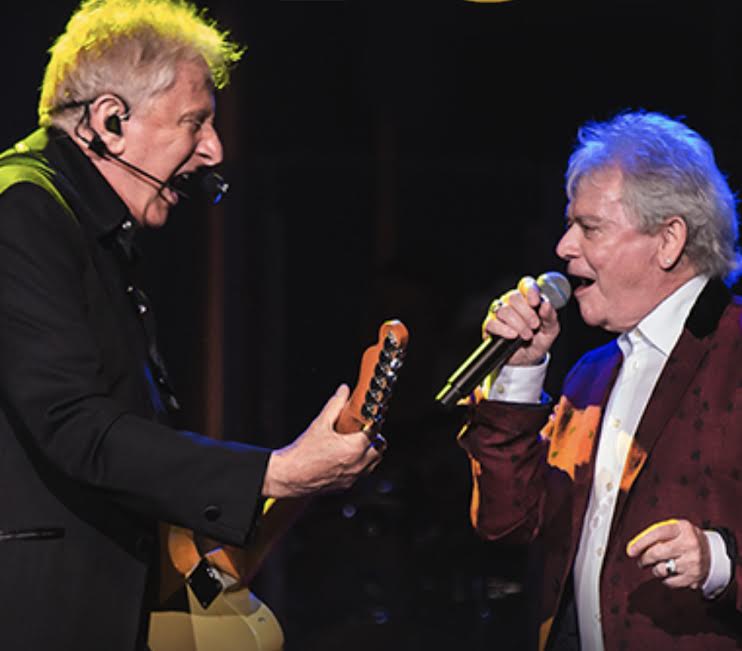 Air Supply at Harrah's VooDoo Lounge, Feb. 14, 2008:
On the surface this show seemed ripe for snark or mocking: A wispy, flyweight pop band would serenade loving couples with ballads about romance and heartache on Valentine's Day.
Now, I'm an avid fan of classic soft rock/yacht rock. Give me the best of Bread, Christopher Cross, Seals & Croft and all any day. Air Supply, however, always seemed to breach the borders of "soft" into smarmy terrains. OK, then, I thought. Let's go look and listen and get snide about it.

Then a funny thing happened. First, the crowd was a surprise. I was expecting several hundred couples who'd graduated from high school around 1980. And, yes, they were there, but so were fans who appeared to be in their late 20s and early to mid-30s. Apparently there's more oxygen in their supply than I imagined, and it's long-lasting.
And then they started playing those songs, as in those songs, as in: Lost in Love, All Out of Love, Every Woman in the World, The One That You Love, Here I Am. Making Love Out of Nothing At All … et cetera – songs that had embedded themselves in my memories and were now arising and reviving memories of people, places, moments and events happy and sad.
I was impressed by the crowd's enthusiasm and familiarity with most of the songs. If anyone was there tongue-in-cheek, it was implanted gently, slightly, and with no small amount of affection. Also both Australians were charming and engaging entertainers who seemed aware of their place in pop music and were absolutely comfortable with it. I remember thinking: "It's like Barry Manilow meets the Bee Gees." And there's nothing wrong with that.