This week's list of recommended shows includes a farewell from a bona fide legend, an eclectic folk/indie-rock band, and three different takes on country music.

Feb. 13 at Sprint Center: Elton John
 Sir Elton has a decades-long history of performing in the Kansas City area, including stops at Kemper Arena, Municipal Auditorium, Sandstone Amphitheater, Arrowhead Stadium, Starlight Theater, and Allen Fieldhouse, home of the KU Jayhawks.
Wednesday night, he returns to the Sprint Center, which he opened in November 2007. It will be John's first Kansas City performance since he co-headlined a Sprint Center show with Billy Joel in February 2010.
It will also be his final show in Kansas City. In January 2018, John announced the Farewell Yellow Brick Road Tour, an odyssey that began Sept. 8, 2018, in Allentown, Pa., and ends January 31, 2020, in Australia.
In announcing the tour, John said, "I'm not going to be touring anymore. I'm not going to be touring and traveling the world. My priorities have changed. I have young children."
Set lists for the 2.5-hour show have spanned his prodigious catalog, which goes back to the early 1970s and included many of his best-known and most-beloved songs.
Recent shows have also featured plenty of visuals and several flashy wardrobe changes by Captain Fantastic, living up to John's promise at the tour's announcement: "I don't want to go out with a whimper. I want to go out with a bang. It'll be the most produced, fantastic show I've ever done."
Show time is 8 p.m. The few remaining tickets start at $225.
 Feb. 13 at The Truman: Rainbow Kitten Surprise
 When you christen yourself with a name as evocative as Rainbow Kitten Surprise, your music has something to live up to, like a reputation for being mystical, adorable, and unpredictable.
This five-piece from rural North Carolina manages to live up to that reputation, and has more than 75 million digital streams to prove it (including 1.5 million each month on Spotify).
Their music blends a variety of genres and influences: folk, blues, indie rock, classic rock, soul, R&B and the occasional soft swerve into hip-hop—a sound that draws comparisons to a variety of disparate bands, from Alabama Shakes and Kings of Leon to Modest Mouse and the Lumineers. It all makes for a sound that is intriguing, inventive, and appealing—as colorful as it is unexpected
Show time is 8 p.m. This all-ages show is sold-out.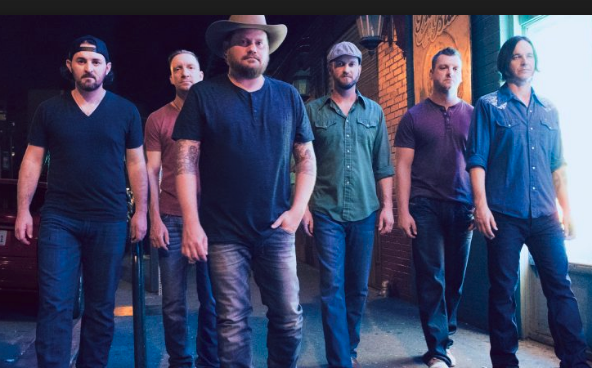 Feb. 15 at the Uptown Theater: The Randy Rogers Band
 This six-piece Red Dirt band from Texas has been a posse of road dogs since 2002, when it released Live at Cheatham Street Warehouse, its inaugural album, which immediately generated interest from independent labels.
In 2007, Rolling Stonenamed them one of 10 "must see" bands for the year and they started collaborating and touring with big names in country, like Willie Nelson and Dierks Bentley.
They consistently draw big, enthusiastic crowds and for a good reason: The band has stayed together since its inception and it hasn't waivered from its root sound: genuine, no-frills, Texas-bred country music—songs that assiduously avoid modern-country fads, trends, and clichés.
As Rogers recently told the Spokane, Wash., Spokesman: "We grew up on fiddle and steel in Texas. We learned to play guitar from Willie Nelson records. It's part of the fabric of who we were. You can't take that out."
Sara Morgan, a stellar country singer-songwriter from Kansas City (via Arkansas), opens at 8 p.m. Don't miss her. Tickets are $20.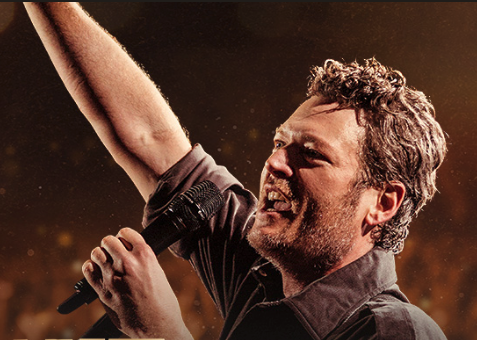 Feb. 15 at Sprint Center: Blake Shelton
 Before he was known as Miranda Lambert's ex-, Gwen Stefani's significant other, and a coach on The Voice, Blake Shelton was a long-time, successful recording artist in country music.
Since 2001, nine of his 11 studio albums have gone gold, platinum or multi-platinum, and Shelton has dropped 30 singles into the Top 10 of Billboard's country chart.
His instantly-accessible music taps into several facets of country music: traditional (think George Strait and Alan Jackson), the beach-and-beer world (think Kenny Chesney), and bro' country (think pick-up trucks, girls in short cutoffs, dirt roads and country living).
Shelton is no stranger to Kansas City. His shows here go back to 2004, when he performed at the Beaumont Club (R.I.P.) and include performances at the Crown Center pavilion and at the KC Live stage in the Power and Light District. His last Kansas City concert was a February 2016 show at Sprint Center that drew nearly 16,000 fans.
He is calling this his Friends and Heroes 2019 Tour, and for a good reason. In addition to special guest Lauren Alaina, the show will feature guest appearances by the Bellamy Brothers, John Anderson, and Trace Adkins.
Show time is 7 p.m.  Tickets start at $46.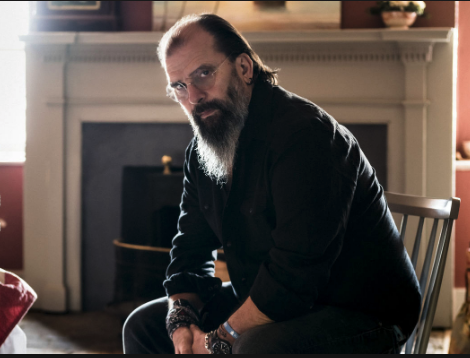 Feb. 19 at Liberty Hall: Steve Earle and the Dukes
In 2018, Earle commemorated the 30th anniversary of Copperhead Road, his most popular album and his swerve from a Texas/country sound to heavier, rock-infused music. Earle celebrated by hitting the road for an anniversary tour, which stopped at Knuckleheads Saloon in December.
He's back on the road, but for a different reason. In March, Earle and his band, the Dukes, will release Guy, a tribute to the late, great Texas songwriter (and Earle friend) Guy Clark. All 16 tracks on the album were written by Clark, including Dublin Blues, the album's first single, which was released Jan. 9.
Expect to hear several of those songs plus several of Earle's own gems when he stops by Liberty Hall on Tuesday. Singer-songwriter Shannon McNally opens.
Show time is 8 p.m. Tickets start at $35.
 OTHER SHOWS TO KNOW ABOUT
 2Cellos, Feb. 19 at Sprint Center: If the idea of classic pop and rock tunes performed by two classically trained cellists intrigues you, this show is for you.
 Soccer Mommy, Feb. 26 at RecordBar: Sophie Allison writes and performs sweet pop tunes with clever lyrics and a musical hard edge.
 Sarah Borges and the Broken Singles, March 2 at Knuckleheads Saloon: Borges and her band walk the line between punk/rock and country. It's engaging stuff.
 Metric, March 21 at The Truman: Emily Hanes is an indie-rock star from Canada who is as unheralded as her band and its music.
Darlingside, April 20 at RecordBar: National Public Radio aptly declared their sound as "exquisitely arranged, literary-minded baroque folk-pop." Also: Auyon Mukharji (mandolin) is from Prairie Village.