This week's roster of notable shows includes a legendary ska band, a revered new wave/rock band and a Kansas City pop band still going strong after more than 20 years.

Nov. 7 at RecordBar: The Alarm with Julia Othmer
The Alarm is a rock/punk/new wave band from Rhys, Wales, that broke out in the early 1980s thanks to the rowdy clarion call "Sixty Eight Guns," a song inspired by a book about street gangs, according to Mike Peters, the Alarm's songwriter, lead singer and sole remaining founding member.
Peters left the band in the early 1990s to pursue a solo career, but revived the band in the 2000s with various backup musicians, releasing a string of albums and launching several tours. In April, the Alarm released Equalsits first album in eight years. The songs address the travails of Peters and his wife, Jules, who are both cancer survivors.
"I didn't set out to write about what we were going through," Peters told AntiMusic.com. "All I had were these incredibly strong feelings that I found myself putting into words and writing down onto my phone without even thinking they might form the basis for songs."
The opener is Julia Othmer, a Kansas City native, gifted pianist and songwriter and dynamic live performer.
Show time is 8 p.m.Tickets to the 18-and-older show are $20.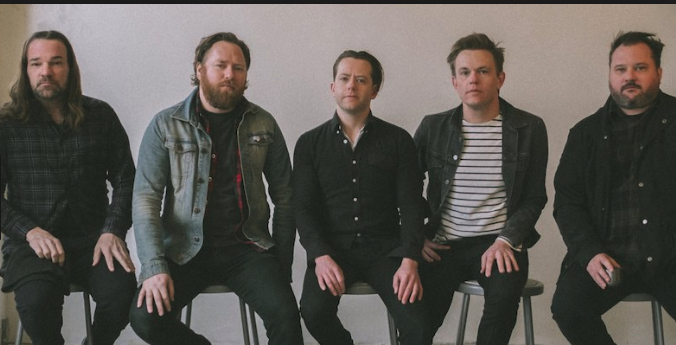 Nov. 8 at RecordBar: The Get Up Kids with Remember Sports
One of the most popular and successful bands to emerge from Kansas City, the Get Up Kids are in the midst of an impressive career revival. The band retired/broke up in July 2005, but in November 2008, they reunited for a show at RecordBar to celebrate the 10th anniversary of their breakthrough Something To Write Home About album. Ten years later, they are still going strong, touring North America and the world and issuing new music, including Kicker, an EP released this year.
Remember Sports (formerly Sports) is a lively indie-pop band from Ohio heralded for its high-energy performances and indelible pop melodies.
Show time is 9 p.m.Tickets to the 18-and-older show are $22.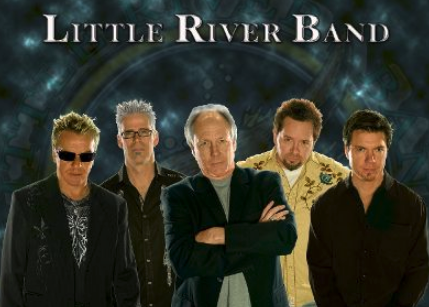 Nov. 9 at the Uptown Theater: Little River Band with Brewer & Shipley
 You may not recognize anyone in Little River Band—no original members remain with the band—but you'll recognize plenty of their songs from back in the late '70s into the '80s, when they were dropping Top 20 soft-rock gems onto the pop charts like candy into a Halloween sack: Reminscing; Lonesome Loser; Cool Change; Lady; Help is on the Way; Happy Anniversary.
Brewer & Shipley are Kansas City favorites whose folk/rock/country music goes back to the mid-1960s and whose Kansas City history goes back to the 1970s and days of the Cowtown Ballroom.
Show time is 8 p.m.Tickets start at $35.

Nov. 9 at Knuckleheads: Great Lake Swimmers with Native Harrow
 Great Lake Swimmers are masterminded by Tony Dekker, a native of Wainfleet, a rural town in southern Ontario, Canada. The band takes folk and folk-rock into warm, lush, rustic places, drawing comparisons to bands like Red House Painters and Lord Huron.
Native Harrow is a band from Woodstock, N.Y,, that describes its sound as "British folk meets Laurel Canyon sound-world."
Show time at 8:30 p.m. Tickets are $12.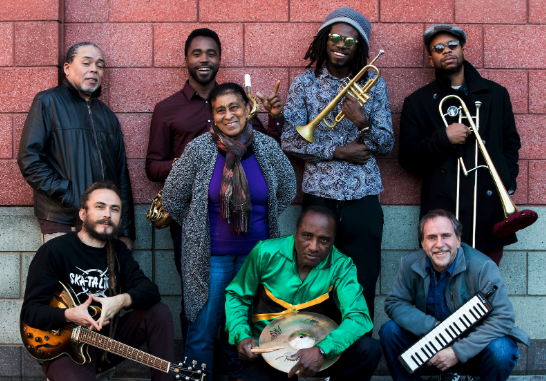 Nov. 11 at Knuckleheads: The Skatalites
 The Skatalites are a legendry Jamaican ska band that has backed giants like Toots and the Maytals and the Wailing Wailers (featuring Bob Marley and Peter Tosh). On their own, the eight-piece issues heady blasts of taproot, dance-happy ska. It's a Sunday night show but Monday is a holiday for most of us, so turn your Sunday into a Saturday night.
Show time is 8 p.m. Tickets are $15.
A look ahead: Other shows to know about
David J and Peter Murphy, Jan. 28 at the Truman: Fans of goth-rock titans Bauhaus will want to catch this reunion of that band's founding members, who will celebrate the band's 40th anniversary by performing its debut album, In The Flat Field, in its entirety.
Cypress Hill, March 15 at the Uptown Theater: The first platinum-selling Latino hip-hop group is among the pioneers of West Coast hip-hop.
Weezer and Pixies, March 26 at Sprint Center: Two bands from polar opposite ends of the indie-rock spectrum meet in the Power and Light District.
Arturo Sandoval, April 27 at the Folly Theater: What should be one of the major jazz events of 2019.
New Kids on the Block with Naughty by Nature and Tiffany, May 7 at Sprint Center: A nostalgia tour that courts fans from three different eras and genres.