This week's roster of notable shows includes neo-soul royalty, one of America's greatest songwriters and a Kansas City resident who entertains around the world.
Nov. 14 at the Arvest Bank Theater at the Midland: Maxwell
He is in his mid-40s and two decades removed from Maxwell's Urban Hang Suite, the debut album that introduced his seminal neo-soul sound to the music world. But Maxwell and his songs are timeless, evidenced by blackSUMMERS'night, his fifth studio album, released in 2016, which received widespread positive reviews.
Turns out he still has it on stage, too. From a review of a recent show in Columbus, Ohio:
"Maxwell savored every honey-dipped syllable on sexy songs like Bad Habits, Woman's Worth and Sumthin' Sumthin.' His trademark falsetto is still flawless: 'This is not Auto-Tune, guys,' he said."
Marsha Ambrosius opens at 8 p.m. Tickets start at $39.50.
Nov. 16 at the Midland: John Prine and Conor Oberst
 In April, John Prine released The Tree of Forgiveness, his first full-length album of original songs in more than a decade. Time has not diminished his muse. Rolling Stone magazine said Tree" has all the qualities that have defined him as one of America's greatest songwriters." Those eminent qualities start with Prine's lyrics, which are essentially poems rife with astute observations, candid confessions or critiques delivered with dry, penetrating wit.
When he performs at the Midand this weekend, he will showcase Tree but also reprise his greatest hits, which are also some of the best songs written in the past 50 years, such as Angel From Montgomery, Sam Stone, and Illegal Smile.
Conor Oberst, who also performs as Bright Eyes, emerged as an astute singer-songwriter in the 1990s, one who, like most his age (38), are invariably disciples in some way of John Prine.
Show time is 8 p.m. Tickets are $62 to $83.
Nov. 16 at the Madrid theater: Lucero with Sons of Great Dane
National Public Radio said of Lucero's latest album, Among the Ghosts: "It's the loving, craftsman-like work of the rare kind of band with enough spirit to fill an arena, but with its heart planted firmly in the garage."
You could say the same thing about Lucero's live shows, which unleash the amount of energy that could fill a hockey barn. The Memphis alt-country band with a punk attitude is celebrating its 20th anniversary this year. Come wish them happy birthday at the Madrid theater. The Kansas City band Sons of Great Dane should prove to be an ideal opener for the headliner.
Show time is 8 p.m.Tickets are $22 and $45.
Nov. 16 at Knuckleheads: Grand Marquis
One of Kansas City's best live bands is celebrating its 20th anniversary Friday night. The Grand Marquis' motto: "Steeped in the musical tradition of Kansas City, we play American roots, blues and Prohibition-era jazz"—with skill and passion.  And those are the sounds that fill Brighter Days, their excellent new album.  You'll hear some of that record and songs from deep in their 20-year catalog at their Friday night birthday bash.
They have invited some friends and guests to join the fun: Sopchoppy (featuring Ernie Locke, formerly of Sin City Disciples and Tenderloin), Pabli Sanhueza and Calle Vida plus special guest Carl "Slim" Hanson, a Grand Marquis alum.
Show time is 8:30 p.m. Tickets are $16.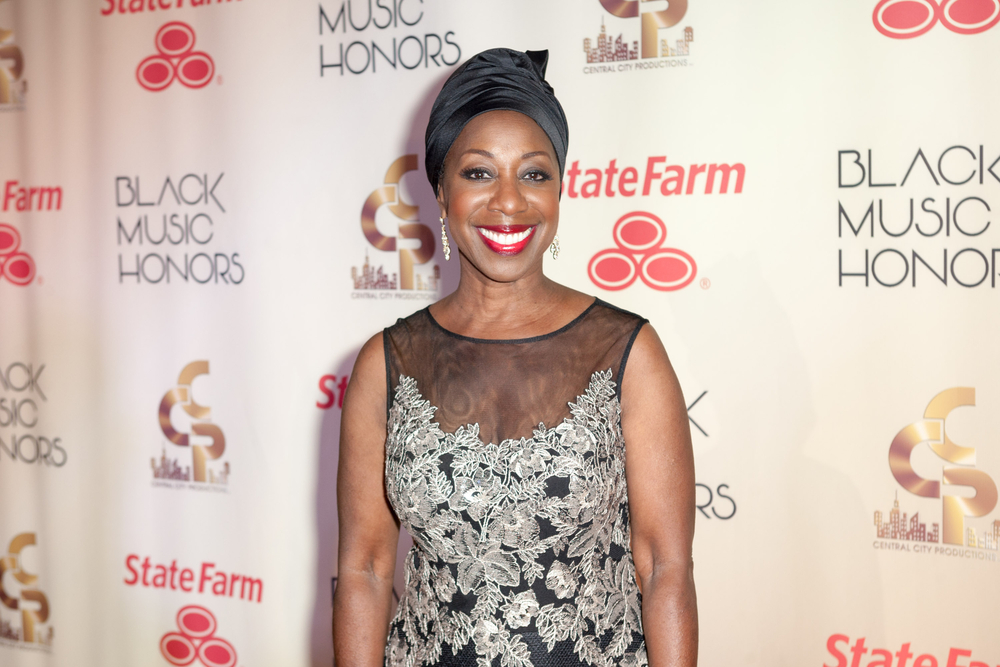 Nov. 17 at the Folly Theater: Oleta Adams
She was raised in Washington state, the daughter of a preacher and into a household where music, particularly gospel music, was an everyday part of life.
She has since become a world-renown vocalist, songwriter, and live performer, one who effortlessly crosses many musical borders: from gospel, to soul, R&B, and pop. She is also a long-time resident of Kansas City, one who early on sharpened her chops in our city's bars and hotels.
Expect to hear songs from Adams' latest full-length, Third Set, a stellar collection of interpretations of songs by Cole Porter, Joni Mitchell, Nina Simone, Sammy Cahn and Bob Dylan, among others.
 Show time is 8 p.m.Tickets are $20 to $95.
A look ahead: Other shows to know about
Martina McBride, Dec. 6 at the Midland
The Kansas native remains one of the most powerful and soulful voices in country music.
Making Movies with Calvin Arsenia, Dec. 31 at the Truman
A splendid way to ring in 2019: Listening to some of the best live performers from Kansas City pay tribute to Talking Heads' stellar album Remain in Light.
Kurt Vile and the Violators with the Sadies, Feb. 27 at the Truman
A perfect combination of inventive indie-rock and –folk with top-shelf Canadian country.
Ozzy Osbourne with Megadeth, June 28 at Sprint Center
Ozzy is still alive and ticking heartily. See him while he still is. Megadeth will warm things up appropriately.
Carrie Underwood with Maddie + Tae,  Sept. 19 at Sprint Center
Underwood can still fill arenas and put songs on the country charts, which is rare for women artists and American Idol winners.