This week's list of recommended shows includes a guitar virtuoso, two stellar shows at the Kauffman Center for the Performing Arts, and our city's biggest annual music festival.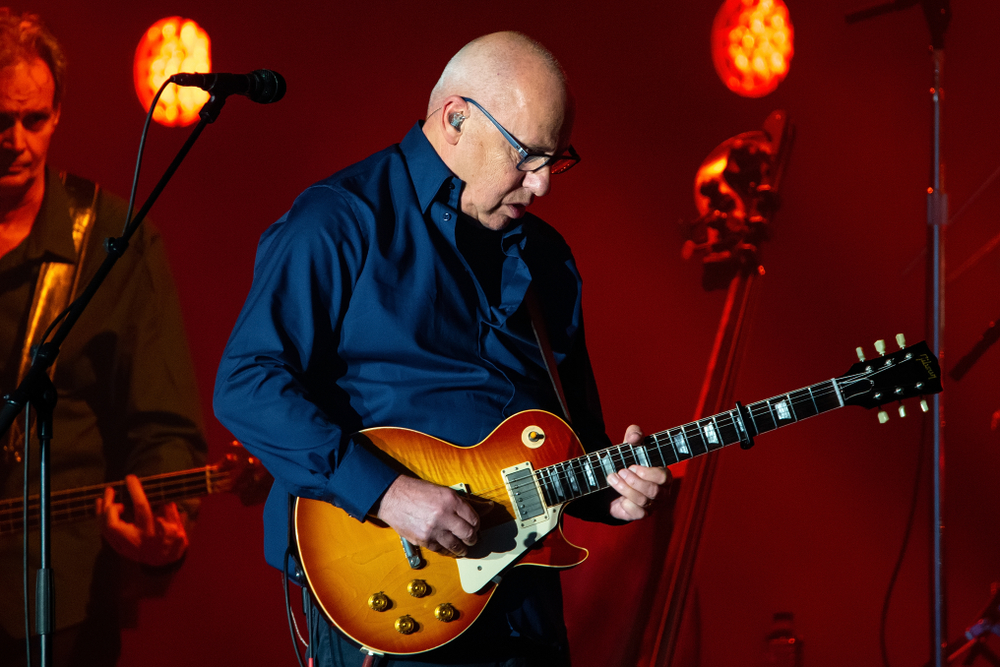 Aug. 28 at the Arvest Bank Theater at the Midland: Mark Knopfler
 The former leader of Dire Straits and guitarist extraordinaire is returning to Kansas City for another show at the Midland (where he performed in September 2015 and April 2010).  He is touring on Down the Road Wherever, his 10th solo album. From National Public Radio's review:
"Knopfler wraps his detailed narratives in tastefully arranged instrumentation, which ranges from the twangy "Just a Boy Away from Home," to the slow-burning drift of "Slow Learner," to dance-friendly shuffles on "Good On You Son" and "Heavy Up." On "Nobody Does That," Knopfler even toys a bit with funk. Light touches of fiddle allude to Knopfler's roots in the British Isles, while horns add flares of soul."
To capture the essence of the recording, he is touring with an expanded10-piece band, which includes a horn section. Recent set lists have featured several Dire Straits songs (but no Sultans of Swing), including deep-album cuts like Once Upon a Time in the West and On Every Street.
Knopfler, who just turned 70, has intimated that this could be his last big world tour. Given that this is only his third appearance here in more than nine years, take note that this could be his final show in Kansas City.
Show time is 8 p.m. Tickets are $55 to $201.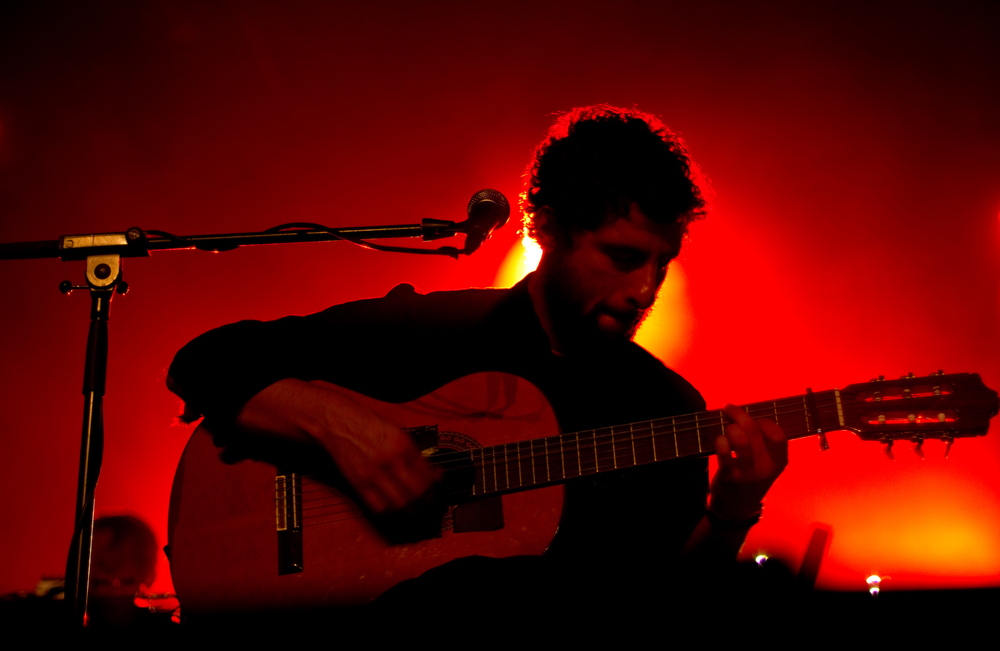 Aug. 29 at the Kauffman Center for the Performing Arts: José González
 González is a native of Switzerland born in 1978 to activist parents who'd fled Argentina in 1976 after a military coup. He got into music early, listening to everyone from Bob Marley and Michael Jackson to Cuban singer-songwriter (and nueva trova artist) Silvio Rodriguez, Then, in the late 1990s, he started playing music on his own, heavily influenced by hardcore American punk.
By the turn of the century, he had shifted styles dramatically to skeletal, stripped-down folk, a style described recently by The Telegraph of London as "tremulous vocals, samba-infused guitar arpeggios, and evocative lyrics about loss."
Gonzalez, who years ago abandoned his PhD in biochemistry to focus solely on music, is also a member of the low-key folk band Junip. This show will be a solo-acoustic performance so expect to be lulled into a state of transcendent bliss.
Bedouine, the stage name of Syrian-American folk singer Azniv Korkejian, opens at 7 p.m. in Helzberg Hall. Tickets are $29 to $59.
Get there early and enjoy the stellar, soulful music of Kansas City singer-songwriter Crystal Rose, who will perform from 6 to 7 p.m. in the Brandmeyer Great Hall as part of the Live in the Lobby Series, sponsored by the Folk Alliance International.
Aug. 29 at the Kauffman Center for the Performing Arts: Common
Common has won nearly every major entertainment award imaginable: a Grammy, an Emmy, an Oscar, a Golden Globe, a BET Award, an NAACP Image Award, an MTV Music Award. Film and television have been integral to his career, but music has been his primary domain.
Since 1992, the hip-hop artist born Lonnie Corant Jaman Shuka Rashid Lynn has released 11 studio albums. His 12th, Let Love, is due to be released Friday.
The album follows the release in May of his memoir, Let Love Have the Last Word. The book and the album have one and the same purpose, he told Billboard magazine:
"I decided to make this album because my team was like, 'With the release of the book, you should share this story.' I use music as an outlet. The book was really personal, and as an artist, I really wanted to express that in my music as well."
In June, Rolling Stone featured a single off the album, HER Love:
 "The track features guest appearances by Daniel Caesar and Dwele and boasts an unreleased beat by the late J. Dilla. Common also dropped a Savanah Leaf-directed visual for the song, which is the rapper's latest ode to "Hip-Hop in its Essence is Real." On the track, Common name-checks artists like Meek Mill, Nipsey Hussle, Cardi B, 2 Chainz and many more."
Hip-hop artist Maimouna Youssef—Mumu Fresh—opens at 7:30 p.m. in the Muriel Kauffman Theatre. Tickets are $43.85 to $83.85. Two VIP packages are also available.
Aug. 30 to Sept. 1 at Crown Center: The Kansas City Irish Fest
For the first-time ever, the schedule won't include The Elders, Kansas City's greatest-ever Celtic-rock band, who either retired or went on an indefinite hiatus at the end of 2018. They will be missed, but the festival will go on with its usual mix of music, comedy, food, and other entertainment diversions.
Fans of The Elders will want to catch the Moxie Strings, a duo from Michigan featuring violinist/fiddler Diana Ladio, formerly of The Elders, and cellist Alison Lynn. They will perform all three days at the festival, twice at the main Boulevard Stage.
This year's headliners include Gaelic Storm, Enter the Haggis, The Red Hot Chili Pipers, Byrne and Kelly, The High Kings, and The Pigeon Kings.
Kansas City performers will include Eddie Delahunt, Flannigan's Right Hook, Carswell & Hope, The O'Riada Manning Academy of Irish Dance, and Gerald Trimble and Jambaroque.
Besides four music stages, the festival will also feature the KC Irish Center Culture Stage, a comedy stage, and a children's stage.
Daily ticket prices are $12 to $18, depending on the day and when you buy them. A weekend pass is available for $35 until 11:59 p.m. Aug. 29. Various other packages, including admission to The Snug and a whiskey tasting, are also available. For a complete schedule and a list of ticket options, visit the festival's comprehensive web site: kcirishfest.com.
Sept. 2 at Sprint Center: John Mayer
It's safe to say that John Mayer is fully resurrected from the self-inflicted implosion of his career nearly a decade ago. After several controversial interviews (including one in which he uttered the n-word), Mayer went into seclusion for two years, emerging as a former tabloid celeb turned humbled and soul-changed man.
He has since released three studio albums, become a regular member of Dead and Company (featuring three Grateful Dead alums), launched an Instagram Live show (Current Mood), embraced sobriety, and, in general, wiped the tarnish off his image.
He is no stranger to the Kansas City area. Since his first show—at the long-gone Abe & Jake's Landing in Lawrence in August 2001, he has performed here eight times, including shows at the City Market and several at what was once called Sandstone Amphitheater and at Sprint Center. And typically, at each one, he drew near full-capacity crowds. Expect the same on Labor Day.
Recent set lists for this tour have tapped into six of his seven studio albums and included favorites like Why Georgia and Who Says plus covers of songs by Tom Petty, Prince, and The Grateful Dead.
Show time is 7:30 p.m. Tickets start at $36.50.
OTHER SHOWS TO KNOW ABOUT
Robert Cray, Aug. 30 at Ameristar Casino: Still a vital, entertaining live performer.
 Al Di Meola, Sept. 6 at the VooDoo Lounge: A giant in the world of jazz fusion.
 The KKFI Crossroads  Music Fest, Sept. 7 in the Crossroads District: Multi stages and more than 30 bands, including Madisen Ward and the Mama Bear.
 Middle of the Map Music Fest, Oct. 4-5 n the Crossroads District: Many venues and more than three dozen bands, including headliners Clairo and Snail Mail.
 Ruthie Foster, Oct. 18 at the Folly Theater: Because she draws apt comparisons to legends like Bonnie Raitt and Aretha Franklin.