This week's list of recommended shows includes a street party in Rock Chalk Town, a feral blues singer, and a record-release party for a Kansas City trio.
Aug. 21 at the Madrid Theater: Josh Ritter and The Royal City Band
To most of his fans, Ritter is the best songwriter of his generation, a reputation he has validated. Over the course of 20 years and 10 studio albums, Ritter has produced a trove of memorable roots-rock/folk songs set to fetching melodies and rife with lyrics that are incisive, clever, poetic, cryptic, or/and epiphanic–even, at times, Dylan- and Springsteen-ish, like this passel of images from Where The Night Goes:
You dropped the pedal like a holy roller / Sheriff of hell couldn't pull you over / Tough girl from the bad town / Brought up not to stay down / Sweet tea, white lightning / Breaking hearts and not minding.
 In April, Ritter released Fever Breaks, his 10th studio album, produced by another revered songwriter, Jason Isbell. In a 3.5/5-star review, Rolling Stonepraised its essence and Ritter's return to the strengths that have made him a favorite: "Coming after the rare lackluster offering, 2017's Gathering, (Fever) feels like a vital career summation, a survey course sampler in a word-swilling artist's narrative gifts and endearing empathy. … Fever Breaks is a moving exercise in reshuffling and restating what a long-time talent does best in a just-new-enough guise."
Fever, of course, is the centerpiece of this tour, but no need to fret, longtime fans. Recent set lists have visited the classic material, like The Animal Years and Hello, Starling, and favorites like Kathleen and Girl In The War.
Don't miss the opener: Kelly Hunt, a stellar singer-songwriter from Kansas City who turns the banjo into an other-wordly instrument.
Show time is 8 p.m. Tickets are $30.
Aug. 21 at Knuckleheads Saloon: Nikki Hill
Hill is a native North Carolinian who traffics in the blues but gives it an emphatic twist. Her sound has drawn comparisons to everyone from Tina Turner and Etta James to Little Richard. From a review of Feline Roots, released in 2019:
"Feline Roots is a supercharged mix of blues, punk, tent-show gospel, tockabilly, and feral rock 'n soul shot through with steroids. Nikki Hill draws a blood-red line through love with Just Can't Trust You, ignites The Fire That's in Me with open-road free range rock 'n' roll, and puts a rumble in the rhythm to preach righteous truths in Poisoning the Well."
Do not miss the openers, The Almighty Trouble Brothers, an all-star hurricane-force rock 'n' roll band from Kansas City. Show time is 8 p.m. Tickets are $15.
Aug. 21 in Downtown Lawrence: Lawrence Brewing Co. Two-Year Anniversary Block Party
The days of summer are waning. Here's your chance to party in the streets of downtown Lawrence. The event is a birthday party for the Lawrence Brewing Co., which opened in 2017. They've enlisted three bands to serenade party-goers: headliners The Urge, a stalwart punk/metal/ska/reggae band from St. Louis;  Six Percent, a horn-infused punk band from Kansas City; and One Flew West, a pop-punk band from Denver.
Gates open at 5 p.m. Tickets start at $10.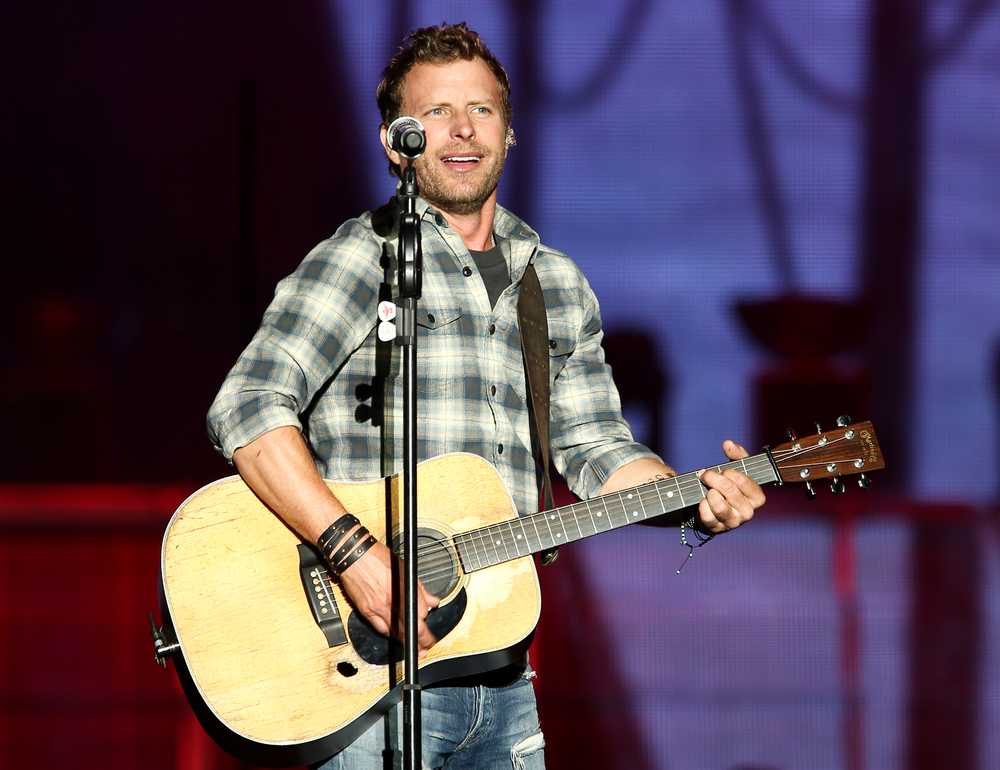 Aug. 22 at Starlight Theater: Dierks Bentley with Jon Pardi
Bentley's ascent in the country music world far preceded the tyranny of bro-infested music that now inundates the industry. Amid that insurgence, he has managed to separate himself from his truck-driving, beer-swilling, girl-chasing, dirt-road-cruising peers by sustaining the adventurism, charm and whimsy that made him a star around the middle of this century's first decade.
For sure, he writes about beer (Domestic, Light and Cold), and trucks (Cab of My Truck), and girls, girls, girls (So So Long).  But he also explores deeper sentiments, like My Last Name,  in which he, in essence, defends his decision to not change his surname. He also has collaborated with stars outside the mainstream country music world, including Brandi Carlile, and especially within the bluegrass world: The Del McCoury Band, Jerry Douglas, Sam Bush, and Tim O'Brien.
His pairing with Jon Pardi for The Burning Man Tour is perfect. Pardi is a like-minded songwriter who draws from the neo-traditional/red-dirt country wells and a gifted lyricists and keen melodist.
Tenille Townes opens at 7 p.m. Tickets are $50.75 to $89.75.
Aug. 24 at Knuckleheads Saloon: Olivia Fox
If supernal three-part harmonies make you swoon, this show is for you. Olivia Fox is a Kansas City trio comprising three women with sterling voices that mesh impeccably: Aubrey Callahan, Lauren Flynn, and Tiffany Smith.
The three started making music together in 2016, taking folk music into a realm that mixes electronic treatments with organic, live instrumentation—and those luminescent harmonies—a sound showcased in their debut recording, the six-track Olivia Fox EP.
Three years later, the band has evolved into a polished and entertaining act, both live and in the studio. Evidence: their headlining show this weekend at Knuckleheads, which is also the release party for Carbon, their first full-length recording.
Get there early and celebrate not only Carbon but the all-women lineup, which includes two rising stars in Kansas City's music community: Crystal Rose and Nikki White.
Show time is 8 p.m. Tickets are $10.
OTHER SHOWS TO KNOW ABOUT
Mavis Staples, Aug. 21 at Liberty Hall: This is not a concert; it is being billed as "A Conversation with Mavis Staples." It is sponsored by the Lawrence Public Library, and admission is free.
KRS-One, Aug. 24 at the Granada in Lawrence: Because he's an old-school legend.
Mark Knopfler, Aug. 28 at the Midland: Because he has strongly intimated that this will be his final U.S. Tour.
ZZ Top and Cheap Trick, Sept. 1 at Starlight Theater: Because their music still resonates and because they won't tour forever.
Kasey Musgraves, Sept. 4 at Starlight Theater: Because she won a big Grammy and because she is just the shot of insolence and fire needed in country music, an industry that woefully ignores/repels women.