This week's list of recommendations includes a '80s MTV favorite, a roots-rock triple bill, and a homecoming for one of Kansas City's best punk bands.
July 3 at RecordBar: Radkey with Salty and Deco Auto
 Radkey started as a trio of brothers–Dee, Isaiah, and Solomon Radke—from St. Joe issuing a brand of punk that drew comparisons to bands like The Misfits and Bad Religion. Eight years later, the Radkes are Kansas City residents and old enough to vote and drink legally, and their sound has also grown and evolved while sustaining its Afro-punk roots.
Along the way, Radkey has played dozens of music festivals in North America and abroad, performed on the Jools Holland show on the BBC, opened for Jack White, Bad Religion, and Fishbone, and appeared in an MasterCard commercial.
In January, Radkey released the five-track EP No Strange Cats … P.A.W., a collection of previously released singles plus one new track that one online reviewer hailed for its smooth transitionsfrom "classic sounding, groovy rock music to abrasive garage punk."
They don't play in Kansas City as often as they used to. Don't miss this chance to see some early holiday fireworks. Show time is 8 p.m. Don't miss the openers, two stout KC bands. Tickets are $10.
July 3 at Starlight Theater: The Head and the Heart
 A sextet from Seattle, The Head and The Heart emerged in 2011 amid the tide of neo-folk bands that issued groovy, high-energy acoustic songs bathed in harmonies and gang vocals (think The Lumineers, Mumford  and Sons, etc.).
Their first three albums received mix reviews—raves for the hooks and melodies, demerits for a lack of originality—but their live shows regularly drew praise for their unflagging energy and musicianship.
In May, Head and Heart released Living Mirage, their fourth full-length, which Rolling Stone called the band's "poppiest to date" and a throwback to the 1980s, "proudly echoing Bruce Hornsby, Bruce Springsteen and Fleetwood Mac among other touchstones; it isn't hard to imagine half these songs getting airplay on VH-1 in 1988."
Hippo Campus, an indie-/guitar-pop band from Minneapolis, opens at 8 p.m. Tickets are $19.50 to $85.
July 3 at Knuckleheads: The Blasters with Supersuckers and Wayne Hancock
 An evening of unvarnished, straight-shooting rock and roll. The Blasters have been throwing down their incendiary blend of rock/rockabilly/roots rock for more than 40 years. Phil Alvin is the band's only remaining founding member, but the quartet hasn't lost any of its gusto.
 Supersuckers started in Arizona more than 30 years ago, serving up gritty gusts of insurgent country/punk/garage rock. It's as invigorating as it is unruly.
Wayne "The Train" Hancock is a native Texan who, for more than 40 years, has dabbled in several lively genres, including rockabilly, Western swing and country.
 Comedian/entertainer Clownvis Preseley will also preside.
 Show time is 8 p.m. Tickets are $25.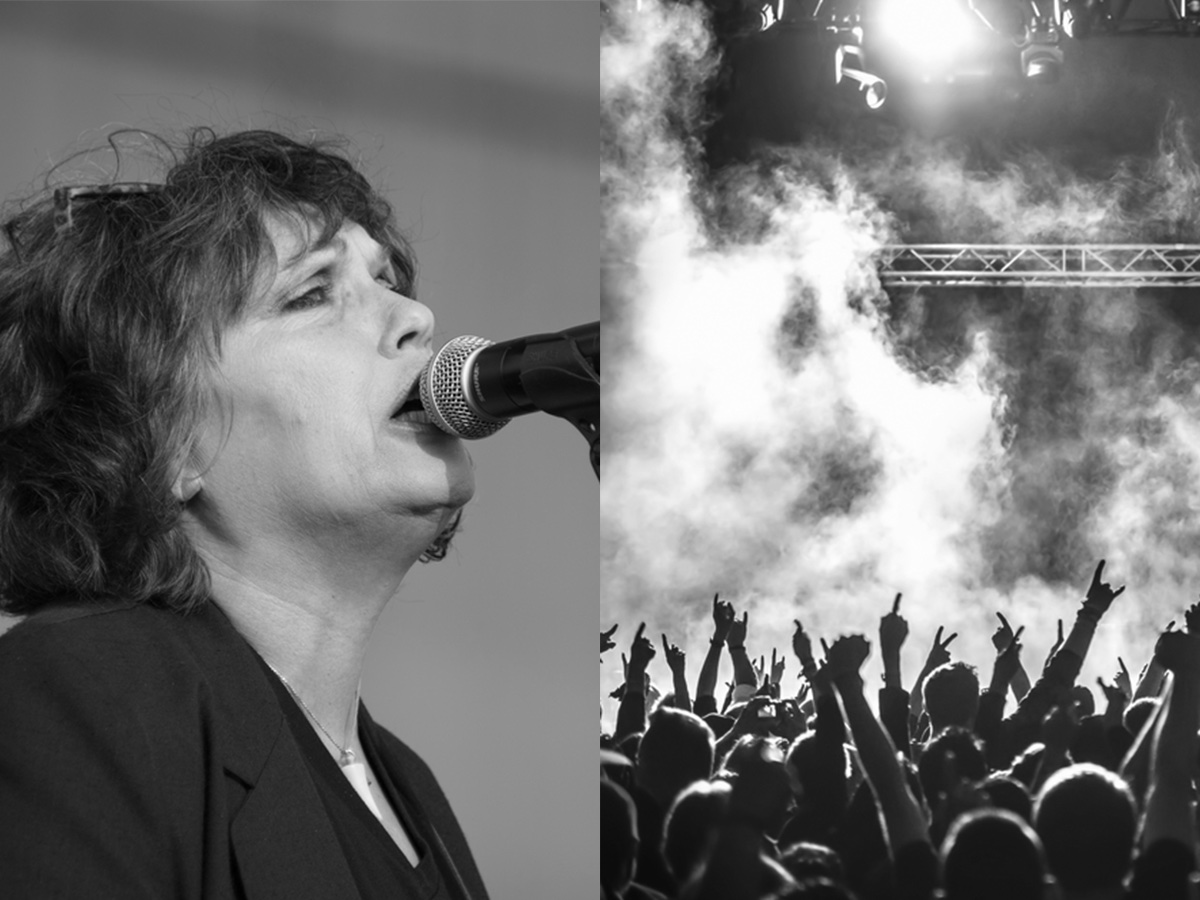 July 6 at Knuckleheads Saloon: The Motels with Martha Davis
 For several minutes in the 1980s, The Motels were a big deal. As the band arose within the Los Angeles new wave/pop scene, it produced two Top 25 albums and two Top 10 singles, Only the Lonely and Suddenly Last Summer.
By the end of the decade, however, the band's popularity had waned, and Martha Davis, the band's lead vocalist and luminous focal point, was pursuing a solo career. Since 1987, she has released three albums, including 2008's Beautiful Life.
 Various incarnations of The Motels have convened recorded albums and toured relentlessly since the late 1990s. The version of the band that visits Knuckleheads on Saturday includes Davis plus original keyboardist/saxophonist Marty Jourard.
Time has not diminished the vibe of The Motels' live shows. From a 2018 review in PopMatters: "Their strength onstage is a combination of unbridled energy and laser-sharp focus, topped by Davis' opulently expressive voice, an instrument that merits its own emoji, if you will, for the feelings it conveys."
 Show time is 8:30 p.m. Tickets are $20.
July 6 at Crossroads KC: Blues Traveler
Seems hard to believe: Blues Traveler has been making records and touring for nearly 30 years, entertaining fans in the jam band worlds with its signature mix of groove-infested folk, rock and blues, led by ace blues harpist Jon Popper.
The Grammy-winning New Jersey band has survived turmoil and trauma: In 1992, Popper was seriously injured in a motorcycle accident. In 1999, he suffered a near-fatal heart attack, and founding bassist Bobby Sheehan died of a drug overdose. Three founding members remain: Popper, guitarist Chan Kinchia, and drummer Brendan Hill.
In 2018, Blues Traveler released Hurry Up and Hang Around, their 13th studio album. Critics praised its return to the band's strength after its uber-experimental predecessor, Blow Up The Moon.
All Music Guidecalled Hurry Up a "honed professional product that's proud of its polish and craft. Cut for cut, (it) is tight and cozy, a showcase for a band with well-honed chops and a desire to reconnect to its roots."
And in certain corners of the jam-band world, their live shows are still legendary—"a magical  music carpet ride," according to one recent review.
Andy Frasco and the U.N. open at 8 p.m.  Tickets are $26.50 to $75.
OTHER SHOWS TO KNOW ABOUT
Scott Stapp, July 2 at Knuckleheads: Yes, the frontman for Creed is out on a solo tour, playing clubs the size of Knuckleheads.
Ben Folds with the Violent Femmes, Aug. 16 at Starlight Theater: Two acts with diverging takes on pop and rock music.
Jeff Beck, Sept. 17 at the Uptown Theater: Guitar legend continues to uphold his lofty reputation.
 Heart with Joan Jett and the Blackhearts, Oct. 8 at Starlight Theater: The Wilson sisters have mended their rift and are back out on the road with rock royalty.
 Ray LaMontagne, Nov.  5-6 at the Uptown Theater: He's so popular he needs two nights.