This week's list of recommended shows includes an all-day music fest, a birthday bash for a radio show, and a genuine hip-hop legend.

Sept. 27 at the Uptown Theater: Toto
 A New York Post headline from February 2018:  "Toto's 'Africa' is a millennial frat anthem—and the band is "boggled"."
The revival of a soft-rock anthem from the early 1980s is a bit mind-boggling, especially one with lyrics as challenging as "Africa," re: the line  "I know that I must do what's right /
As sure as Kilimanjaro rises like Olympus above the Serengeti."
Nonetheless, like Journey's Don't Stop Believing and Bon Jovi's Livin' On A Prayer, Toto's Africa has found favor among a new generation of music fans, a surge abetted by a popular cover of the song by emo heroes Weezer.
Additionally, according to The Post: "One Twitter account called 'Africa by Toto Bot' tweets lyrics from the song every three hours. There is a website devoted to playing the song on a continual loop, and there are countless covers and affectionate reinterpretations on YouTube, including an 8-bit version that makes it sound like a classic Nintendo game."
The band is riding this resurgence wide and far, touring North America and Europe regularly. Friday's show will be its second in Kansas City since August 2018. Real fans know why: The band comprises world-class musicians, and its catalog includes several other sing-along soft-rock classics.
Show time is 8 p.m. Tickets are $39 to $89.
Sept. 28 at Knuckleheads Saloon: The Blues Kitchen's 20th Anniversary Show
 This show is a birthday celebration for The Blues Kitchen, a weekly show on community radio station KKFI (90.1 FM). The lineup is stellar: electric bluesman Damon Fowler; Freedom Affair, a soul/blues/R&B ensemble from Kansas City; Womanish Girl featuring Katy Guillen and Stephanie Williams; Junebug & the Porchlights; and Turkey Bone & Full Count. Get there early, stay  late, and enjoy various takes on blues, rock, soul, and R&B.
Show time is 7 p.m. Tickets are $24.50 to $48.50.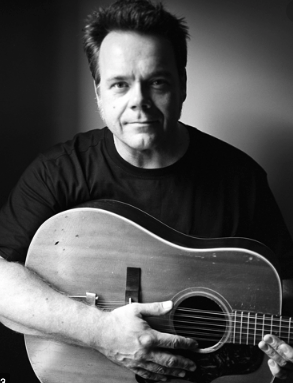 Sept. 28 at Knuckleheads Saloon: Jeff Black
 Black is a gifted singer-songwriter from Liberty who has spent the past two-plus decades in Nashville, making albums and writing songs for other artists, including Waylon Jennings and Alison Krauss.  His music style is a mix of folk, country, and Americana; lyrically, he is a poetic storyteller, a spinner of evocative narratives—a craft that translates well to his live shows.
Show time is 8:30 p.m. in the Gospel Lounge. Tickets are $25.
Sept. 28 in North Kansas City: The 2nd Annual NKC Music Fest
Nearly three dozen Kansas City/Lawrence bands covering a score of genres (hard rock, hip-hop, indie-rock, folk, alt-country, classic country), including Afro-punk trio Radkey, will perform at this festival in nine venues in downtown North Kansas City.
The intimate settings include several taphouses and breweries, a gourmet pizzeria, and a used-book store. This is a great chance to hear live music from some of our community's best musicians and get familiar with all that downtown North Kansas City has to offer.
It all starts at 2 p.m. A $15 wristband gets you in to all the venues. For a schedule and more information, visit nkcmusicfest.com.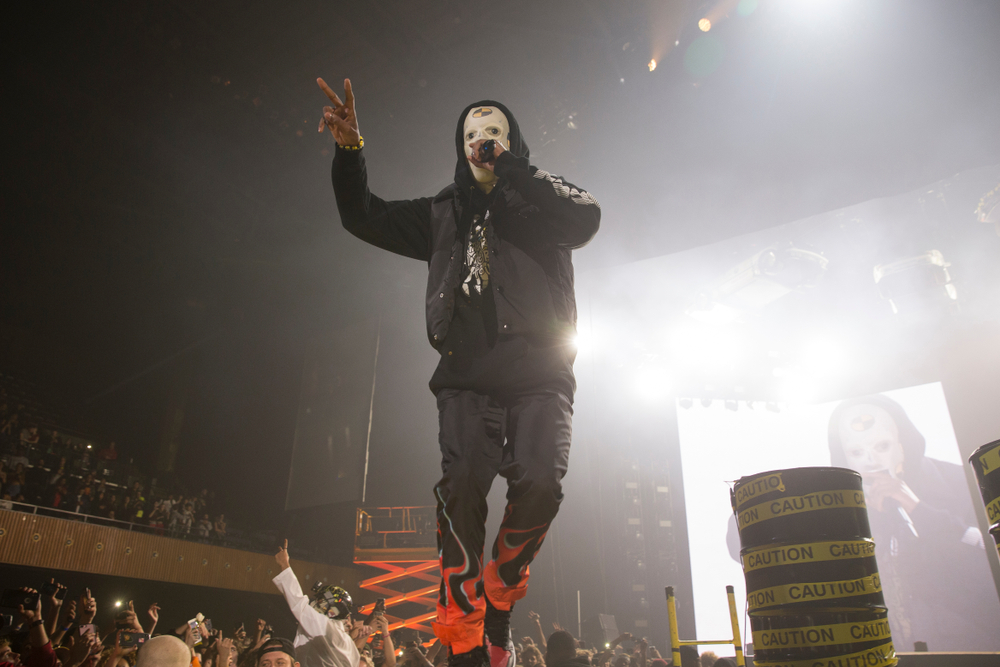 Sept. 30 at the Granada: Rakim
 The legendary rapper was once part of the influential duo Eric B. & Rakim, regarded as one of the greatest hip-hop duos of all time.
In 1994, the two broke up, stuck in a legal quagmire from which they could not emerge for decades. Rakim issued music sparingly and toured infrequently, releasing only three recordings from 1997 to 2009.
The duo reunited for shows in 2018, and Rakim has toured more regularly on his own. A review of a show in Milwaukee complained about the length of the show—about an hour—but praised the old-school style and technique of a bona fide hero from hip-hop's golden age. In other words: Don't pass up a chance to catch a legend who is still on top of his game.
 Show time is 8 p.m. Tickets are $25 in advance, $30 day of show.
 OTHER SHOWS TO KNOW ABOUT
Emmaline Twist, Sept. 27 at RecordBar: This is a top-notch mini music fest featuring some of Kansas City's best. Emmaline Twist is a must-see for fans of '80s goth/shoegaze rock. Also on the bill: Knife Crime, Heidi & Danny, and Typical Sounds. Frogpong fans take note: Heidi is Heidi Phillps.
Old Crow Medicine Show, Oct. 2 at Crossroads KC: They are responsible for the omnipresent Wagon Wheel, but don't hold that against them. Their live shows are a high-energy old-time country hoedown.
 Middle of the Map Fest, Oct. 4-5 in the Crossroads District: Because this annual fixture in the Kansas City music community continues to book must-see bands, local, national, and international.  Visit middleofthemapfes.com.
 Explosions in the Sky, Oct. 23 at Liberty Hall: Because this dynamic, post-rock band from Texas lives up to its name.
 Chris Stapleton, Oct. 26 at Sprint Center: He who deserves to has graduated to arenas, which shouldn't impair his vocal resonance in the slightest.