This week's list of recommendations includes an Oscar-winning actor, a '90s revival/reunion show, and the Godfather of Shock Rock.

July 24 at Knuckleheads Saloon: Billy Bob Thornton and The Boxmasters
 Those who cross the border from movie or TV stardom into the world of music do so at their own peril. Vanity projects don't wear well among music fans. At some point, your songs have to breach a threshold and give your fans a reason to attend (and endure) your shows.
Billy Bob Thornton has been touring for almost 12 years with the Boxmasters, a rockabilly/roots-rock band. Twelve years is half a generation, so he must be doing something right or the novelty would have worn off long ago.
In 2018, The Boxmasters released Speck, their ninth album. Among the recording credits: Geoff Emerick, a renowned sound engineer best-known for working on several Beatles albums, from Revolver to Abbey Road, who produced the record. It would be his final recording project; he died months afterwards.
But Emerick was a Boxmasters fan, as are legions of others. Thornton has been drawing big crowds to Knuckleheads since 2008—an audience that doesn't sacrifice music quality for rank fandom. So if you're a BBT fan, stop by and check out his band, hear some stories, snap a selfie or two, and decide for yourself.
Show time is 8 p.m. Tickets are $27.50.
If you can't make the Knuckleheads show or you'd like to see him twice in the same day, The Boxmasters will do an in-store at 12:30 p.m. Wednesday at Vinyl Renaissance  & Audio, 7932 Santa Fe Drive in Overland Park. That's free.
July 26 at RecordBar: The Life and Times
If there were a Mt. Rushmore for the heroes of the independent/underground music community in Kansas City, Allen Epley would be on it.
Epley is the mind and talent behind Shiner, one of Kansas City's most beloved—call it what you want: math-rock, post-rock, etc.—bands, Shiner, the group fellow musicians love and admire.
Shiner broke up at the start of the millennium, and Epley created another project, The Life and Times, a—call it what you want: space-rock, etc.—band that has generated just as much love, from new fans, former Shiner fans, and fellow musicians, a sound one reviewer described as "a precise rhythm section, breezy guitars and Allen Epley's dreamy vocals, the ones that turn a whisper to a scream." It's smart, dynamic stuff, from a homegrown musician now living in Chicago, where he's a guitarist in that city's Blue Man Group.
Show time is 8 p.m. Also on the bill: Other Americans and Slight. Admission to the 18-and-older show is $8.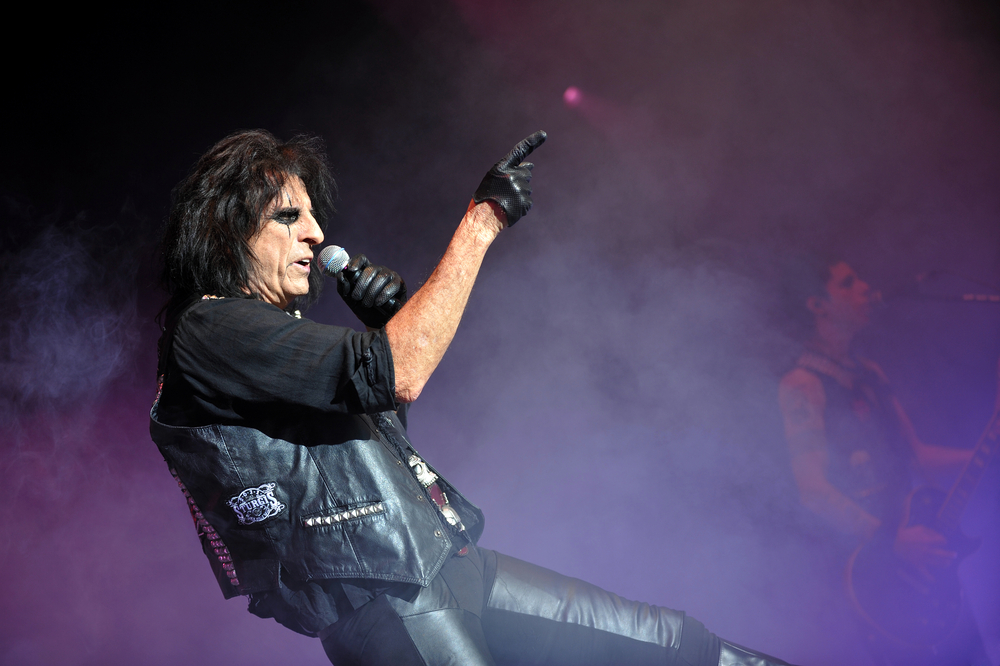 July 26 at Starlight Theater: Alice Cooper
Sometimes you can always get what you want. Like at an Alice Cooper show, where you will get the Full Monty from the Godfather of Shock Rock: the guillotine, the snake, the campy theatrics, and all the classic-rock classics, like I'm Eighteen and School's Out. It's theater so renowned and revered the last time he was in town, Cooper performed at the Kauffman Center for the Performing Arts.
Halestorm, a hard-rock band from small-town Pennsylvania, opens at 7 p.m. Tickets are $29.50 to $125.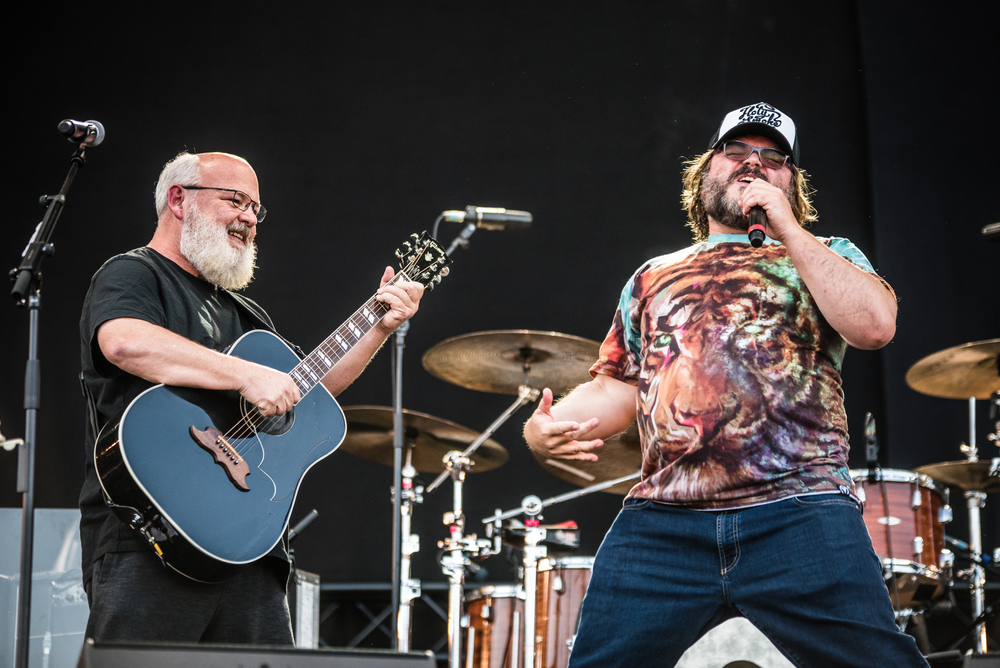 July 27 at Starlight Theater: Tenacious D
Speaking of actors taking a swing at a music career: Jack Black has done well moonlighting as half of this music-comedy duo with fellow actor Kyle Gass.
The pair has released four albums, starting with Tenacious D, released in 2001, which includes several NSFW song titles, and including Post-Apocalypto, released in November, which includes tracks like Chainsaw Bazooka Machine Gun, Turd Whistle and (Bleep) Yo-Yo Ma. We all could use more humor in our lives. Here's your chance.
Show time is 8 p.m. Tickets are $45 to $99.
July 28 at Starlight Theater: Live and Bush
 Musically, these two bands don't have much in common. But temporally, they do: They both emerged in the 1990s and were branded with the "post-grunge" swath.
Live is a histrionic alt-rock band with an arena-rock sound that one esteemed critic once described as "U2 without guitars … and R.E.M. without songs." They have survived some serious breakups and personnel issues. In 2016, fences were mended and lead singer Ed Kowalczyk rejoined the original lineup, ousting fill-in singer Chris Shinn, and the reunion tours were on.
Bush's torch was carried by Gavin Rossdale, a singer whose cover-boy looks undermined his overarching expressions of angst and pain. Marrying (and then cheating on and divorcing) Gwen Stefani only further invalidated his "next Kurt Cobain" card. Nonetheless, millions bought their records, thanks to their primitive appeal: catchy melodies and just enough grit and grime to intimate the spirit of grunge.
Our Lady Peace, another '90s staple, opens at 7 p.m. Tickets are $35 to $120.
 OTHER SHOWS TO KNOW ABOUT
Sonny Landreth, July 25 at Knuckleheads Saloon:  If you admire stylish guitarists, he's one of them, with a resume to prove it.
Peter Frampton, Aug. 5 at Starlight Theater: A reminder: This will be his final performance in Kansas City. He's retiring after this tour for medical reasons.
Mary J. Blige with Nas, Aug. 6 at Sprint Center: She is to her realm (R&B/hip-hop) what Aretha Franklin was to hers: the queen. A don't-miss show.
Z.Z. Top and Cheap Trick, Sept. 1 at Starlight Theater: Because you should indulge in these special bands every chance you get.
Boyz II Men, Oct. 2 at the Kauffman Center for the Performing Arts: They still have it: the songs, the vocals, the presentation. And the vocals.