This week's list of recommendations includes a jam-band fest, a rare appearance by a hall of fame guitarist, and a benefit for a Kansas City jazz singer.
July 10 at Providence Medical Center Amphitheater: Dirty Heads and 311
This is one for jam-band fanatics. Two of the jammiest acts in music are on a 29-date trans-continental co-headlining tour, which started July 2 and rolls along until Aug. 20.
Dirty Heads are a quintet from Orange County, Calif. (home of Sublime, an obvious influence) founded in 2006; and 311 is a five-piece from Omaha, Neb., born in 1988.
Despite the geographic and age differences, both bands take similar approaches to their music, pureeing various genres—reggae, hip-hop, funk, alternative-rock—into prolonged, groovy dance jams.
Also on the bill: The Interrupters, a ska-punk band from Los Angeles.; Dreamers, a power-pop trio from New York City; and Bikini Trill, a surf-pop trio from Los Angeles.
Gates open at 4:20 p.m. Tickets start at $20.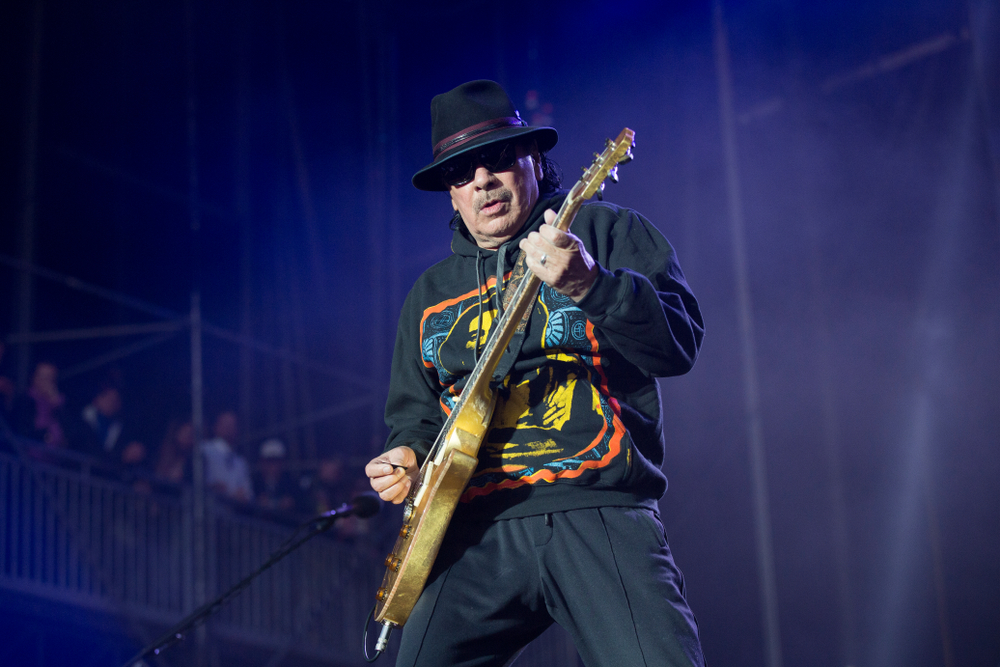 July 11 at Sprint Center: Santana with the Doobie Brothers
Carlos Santana, who turns 72 about a week after his Sprint Center date, is a 10-time Grammy winner, Hall of Fame inductee, and guitar legend who doesn't stop by Kansas City often. Thursday night's show will be only his fourth since 2000 and his first since August 2014, when he co-headlined a show with Rod Stewart.
In June, nearly 50 years after his breakthrough performance at Woodstock in 1969, Santana released his 25th studio album: Africa Speaks.
Rolling Stone said the album "sounds undeniably like a Santana album, with Carlos' fiery guitar bursts and reedy-voiced singer Buika's Spanish-language exclamaciones, it explodes from the start with African rhythms and a unique freedom to the way the group plays the songs."
His recent set lists, however, have been showcasing the rest of his catalog, such as Supernatural and songs like Smooth and Maria Maria, and Abraxas (Black Magic Woman), and plenty of covers, including John Lennon's Imagine.
The Doobie Brothers have been at it almost as long as Santana—since 1970, two years before they released their breakout album Toulouse Street, which included Rockin' Down the Highway and their cover of Jesus Is Just Alright.
The band still includes founding members Tom Johnston and Patrick Simmons plus long-time multi-instrumentalist John McFee. They are backed by a five-piece touring band. Their opening sets have comprised more than a dozen songs, including hits like China Grove, Long Train Runnin', and Takin' It To The Streets.
Show time is 7 p.m. Tickets start at $44.
July 12 at Kansas City Live: 98 Degrees
They weren't NSYNC or the Backstreet Boys, but from 1998 through 2000, this boy-band quartet from California via Ohio was one of the bigger acts in pop music.
98 Degrees and Rising, their second full-length, released in 1998, would go quadruple platinum (4 million sold) and feature three Top 15 singles, including Because of You and The Hardest Thing, both of which cracked the Top 5.
Along the way, they recorded collaborations with Stevie Wonder (True To Your Heart) and Mariah Carey and Joe (Thank God I Found You).
After a 10-year hiatus, they regrouped in 2012 for what was intended to be a one-off reunion show. It turned into something much more, including an opening spot in a long New Kids On The Block/Boyz II Men tour that stopped at Sprint Center in July 2013.
Apparently there is still a thirst for the Degrees' songs and dances. In addition to Friday's stop at Kansas City Live in the Power & Light District, their 2019 summer tour includes stops at various casinos, amphitheaters, and arenas from the Deep South to the Northwest.
All four original members are still in the crew, including former reality TV star (and Jessica Simpson's former groom) Nick Lachey, now 45 years old.
Show time is 7 p.m. Tickets start at $35.
July 14 at MOD Gallery: Musicians For Molly
Molly Hammer is one of Kansas City's premier jazz vocalists. For several years, she has been undergoing treatment for metastatic breast cancer. Recently it has prevented her from performing, so her friends in the jazz community have rallied behind her.
Musicians For Molly is a benefit for Hammer. A host of bands and artists will perform from 4 p.m. until midnight at the MOD Gallery, 1809 McGee St. Among the performers: Boogaloo 7, Stan Kessler and Sons of Brasil, The Kansas City Jazz Orchestra, Alyssa Murray, The Brad Gregory Sextet featuring Kelley Gant, The Project H, and The Deshet featuring Kadesh Flow. The headliner will be For Now, a Texas ensemble featuring vocalist Isabel Crespo.
A silent auction will be held from 4 to 7:30 p.m. Items will include a private performance from the Brad Gregory Sextet, framed jazz posters from the former Take Five Coffee Bar, gift baskets, and gift cards. A GoFundMe campaign has been launched for those who can't attend. Bar catering will be provided by La Bodega.
A minimum $10 donation at the door is requested.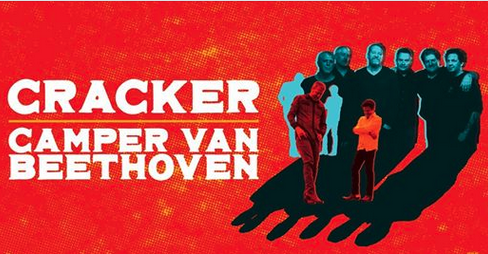 July 16 at Knuckleheads Saloon: Cracker with Camper Van Beethoven
David Lowery has spawned two bands that have achieved similar success in the world of indie/underground rock.
Camper Van Beethoven arose in the mid-1980s, concocting a bewitching brew that was unequal parts garage rock, indie-rock, world beat, ska, psychdelic rock and lyrical snark.  They made a deep impression immediately with their debut album, Telephone Free Landslide Victory, which included the post-punk anthem Take The Skinheads Bowling and the similarly humorous The Day That Lassie Went To The Moon.
From 1985-89, they would release five albums, including their best and most-acclaimed, Camper Van Beethoven (1986).
CVB would go on hiatus for nearly the entire decade of the 1990s. During that span, Lowery launched Cracker, a rock and roots-rock band with country flavorings. Its debut, Cracker, immediately made big waves thanks to the song Teen Angst (What The World Needs Now), which proclaimed: "'Cause what the world needs now / Is another folk singer / Like I need a hole in my head."
The follow-up, Kerosene Hat (1992) would be the band's most successful album, thanks to tracks like Low and Get Off This, which broke into the Top 10 of the modern-rock charts.
By the middle of the first decade of the 2000s, Lowery was touring with both bands—multi-tasking and drawing two fan bases.
On July 13, he launched The Cracker and Camper Van Beethoven's Summer Vacation Tour. The show at Knuckleheads on Tuesday will be the third of the tour—so both bands ought to be fresh and invigorated.
Show time is 8 p.m. Tickets are $20. 
OTHER SHOWS TO KNOW ABOUT
Tenacious D, July 27 at Starlight Theater: Music meets comedy theater, courtesy of Jack Black and his trusty sidekick, Kyle Gass.
The Alarm with Modern English and Gene Loves Jezebel, Aug. 10 at Liberty Hall: Eighties bands continue to come out of the woodwork and unite for lively, good-time revivals like this.
Kansas City Irish Fest, Aug. 30-Sept. 1 at Crown Center: For the first time ever, The hometown Elders won't close this world-class festival, but the lineup remains stocked with great entertainment, including Gaelic Storm, Flannigan's Left Hook, and the Red Hot Chili Pipers
Making Movies' Carnaval, Sept. 7 at Knuckleheads Saloon: Kansas City's No. 1 exporter of Latin rock, Making Movies always assembles an outstanding lineup of music performers and other attractions at this annual celebration.
 Roy Orbison and Buddy Holly Dream Tour, Oct. 21 at the Midland: Both legends will appear via holograms, delivering rock and roll classics with help from remastered recorded audio, a live band, and live backup singers.