This week's list of recommendations includes a multi-media performance at the Kansas City Irish Center, an award-winning jazz trio, and an elite songwriter who eludes genre definitions.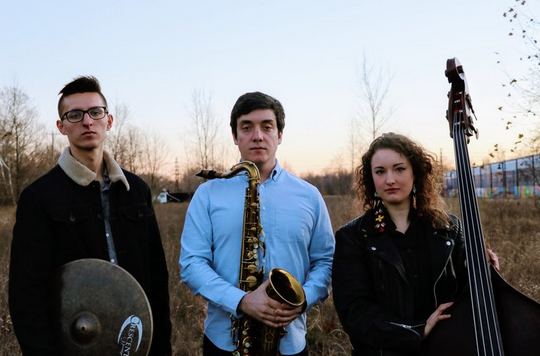 May 9 at the MOD Gallery: The Heartland Trio
The Heartland Trio comprises its founder, bassist and vocalist Hannah Marks (recent graduate of the School of Music at Indiana University), tenor saxophonist Barclay Moffitt and drummer Rocky Martin.
The trio already has some stellar accomplishments on its resume. In April, it won the inaugural Detroit Jazz Festival Collegiate Combo Competition. At the end of May, Marks will attend Betty Carter Jazz Ahead, a jazz residency a the John F. Kennedy Center for the Performing Arts that recognizes jazz composers ages 18-25 and provides tutelage from well-known and experienced instructors, who counsel them in performance, arrangement, and composition.
Its sounds plumb a variety of genres. From its web site: "(The music) draws from Marks' musical upbringing in folk and spirituals, while grounded in the group's improvisational and groove background of jazz and rock.
"Along with their original compositions, Heartland Trio also uses jazz standards, rock songs, and traditional folk tunes as vehicles for expression. The trio's sound reflects their desire to create with a gritty and spontaneous garage band mentality while exploring beyond the boundaries of the traditional roles of their instruments in a jazz setting."
The performance is presented by Take Five Music Productions. Show time is 8 p.m. Admission is $10. The MOD Gallery is at 1809 McGee St.

May 9 at the Uptown Theater: MGMT
After making a big splash in 2007 with its debut full-length, Oracular Spectacular, MGMT changed musical course, to the dismay of many fans.
Oracular would achieve gold status and propel the duo of Andrew VanWyn garden and Ben Goldwasser into synth-pop stardom, but the two follow-up albums, Congratulations and MGMT, departed from Oracular's winning formulas, and sales and streaming of both albums did not match the popularity of the debut.
In February 2018, MGMT released Little Dark Age, five years after MGMT.  Pitchfork said the album "could have been MGMT's last chance … the band's fan base has steadily winnowed over the past 11 years, whether or not MGMT fully intended it."
Dark Age revives some of the formulas and traits that made Oracularso instantly fetching: glossy, infectious pop chops. From Pitchfork: "Much of the belabored excess of the last two albums is gone. They have traded the shaggy 1960s references and overstuffed arrangements for comparatively streamlined pop, and they have rediscovered their ability to write hooks."
The new material, apparently, translates well in concert. From a review of a show in Philadelphia: "For a band that relies heavily on synths, studio–production, and voice distortion, MGMT is surprisingly—dare I say—better live than studio."
The Los Angeles indie-rock band Warpaint opens at 7:30 p.m. Tickets start at $39.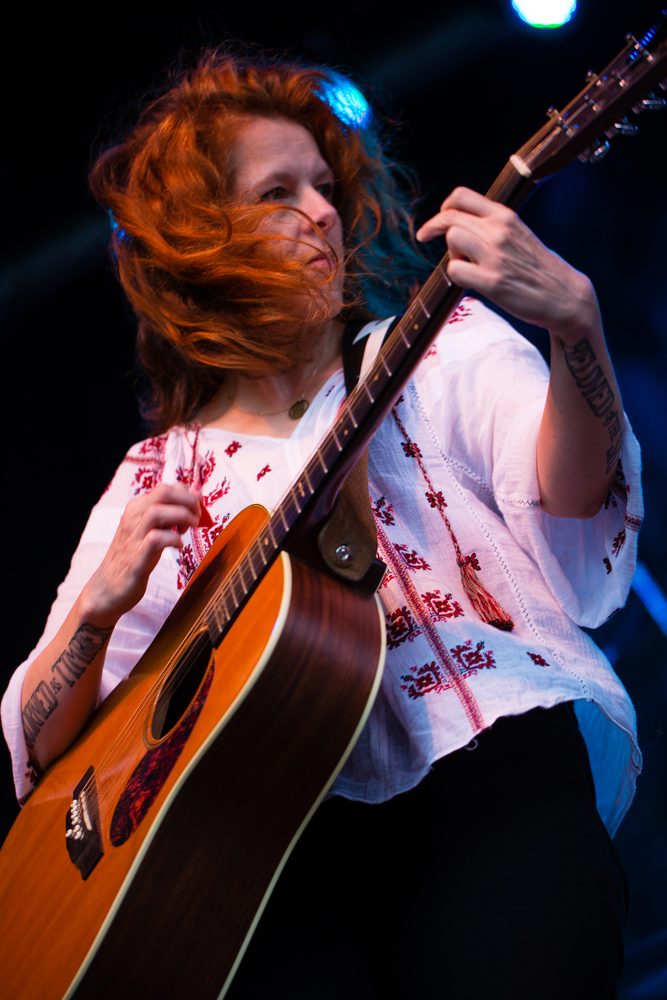 May 10 at the Uptown Theater: Neko Case
 The first thing you notice about Neko Case is her voice, a nimble, expressive alto that can plumb the depths and scale the heights of any emotion.
But Case is an equally refined and gifted songwriter, as well. Over the course of seven solo full-length albums she has established herself as a keen lyricist and melodist, one with compelling things to say and a unique way of saying and presenting them. She is classified as a country/folk/roots artist, but she is not entrenched firmly in any genre; rather, she is master of her own style, her own identity.
Case is touring in Hell-On, her seventh album, released in June 2018. It's another collection of narratives and sermons about the world we live in—the good, the bad, and the distressing—set to engaging melodies and rhythms.
The album has dominated recent shows—more than a third of two dozen songs—but she has been dropping her cover of Train From Kansas City into set lists here and there. This will be her first headlining performance in this area since a show at Liberty Hall in Lawrence in October 2013.
Show time is 8 p.m. Tickets start at $15.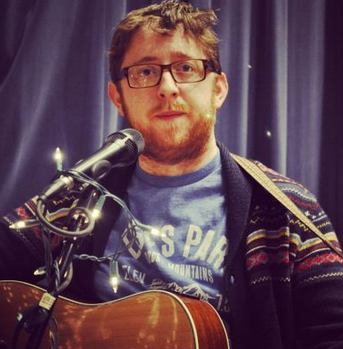 May 10 at the Kansas City Irish Center: Changing Shades with Nick Carswell
 Avid fans of the Kansas City/Lawrence music scene may know Nick Carswell for his work in bands like Carswell & Hope and Pink Royal.
Carswell lives in Lawrence but is a native of Limerick, Irleand. Changing Shades is a multi-media performance inspired by his life as an immigrant in the Heartland.
He has been involved in other multi-media events, including Echoes Through A Green Space, a public multimedia installation in Lawrence's South Park in September.  This one will be different, he said in a press release:
"This is definitely new ground for me on a lot of fronts. The project combines some new tools I've been quietly working with over the past several years with theme that have been kind of weighing heavily recently. If you're an immigrant who has been making music and art in the United States over the last few years, it's impossible to not have been affected by the cultural climate we are now in."
The show will feature guest performances from Maria Cuevas (formerly of Maria The Mexican) and Bolivian multi-instrumentalist, Amado Espinoza.
Show time is 7 p.m. Admission is $10. The Kansas City Irish Center is at 19 Linwood Blvd.
Carswell will repeat the performance at 7 p.m. Saturday at the Lawrence Arts Center.
Admission is $10.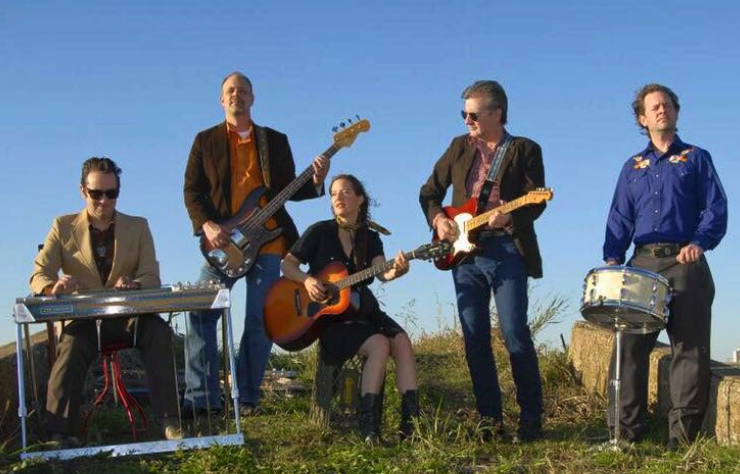 May 14 at The Ship: The Naughty Pines
 Fans of traditional country music: This show is for you. The Naughty Pines comprise five elite musicians from Kansas City—members of bands with disparate sounds—who revive the sounds of classic, old-time country, honky tonk, and Western swing.
Show time is 7 p.m. Admission is free.
OTHER SHOWS TO KNOW ABOUT
Jazz Disciples, May 12 at the Blue Room: The perfect venue to catch one of Kansas City's best jazz quartets, featuring saxman extraordinaire Gerald Dunn.
Howard Jones and Men Without Hats, June 22 at AmeriStar Casino: The '80s acts who helped launch and shape early MTV keep rolling through town. Come on over and safety Dance.
Shawn Mendes, July 19 at Sprint Center: If you saw his recent performance on Saturday Night Live, you know how and why he has become the latest teen heartthrob.
Kool & The Gang, Aug. 30 at Crossroads KC: Four original members are still with this funk/pop orchestra that gave us hits like Jungle Boogie, Ladies' Night. Get Down On It, and Celebration.
 Toto, Sept. 27 at the Uptown Theater: Those who saw their performance at Crossroads KC in August raved about it. This will be at an even better venue.