This week's list of recommendations includes a stalwart heavy metal band, a sibling electro-pop duo, and a tribute to yacht rock.

April 6 at Californos: Victor & Penny and The Loose Change Orchestra with special guests Kyle Reid and The Low Swingin' Chariots
For nearly a decade, Jeff Freling and Erin McGrane have been taking their alter-egos, Victor & Penny, on the road, showcasing their fresh take on several styles of music, which they describe as "swing-infused folk-jazz rooted in the riff-driven Kansas City style."
Whether performing as a duo or with the esteemed Loose Change Orchestra—Rick Willoughby on bass, James Isaac on clarinet, and Kyle Dahlquist on trombone and accordion—Victor & Penny deliver high-spirited, free-wheeling live performances.
Saturday night, they'll share a bill with a crew from Oklahoma: Kyle Reid and his five-piece Low Swingin' Chariots. It's a perfect match. Like Victor & Penny, Reid and his band swing hard, plumbing the sounds of New Orleans jazz, gypsy jazz and Western swing.
This will be a seated show in Californos ballroom, but be prepared to not be seated. At V&P shows, dancing isn't mandatory but it is usually irresistible.
Show time is 7 p.m.Tickets are $18 in advance, $20 at the door.
April 6 at Kanza Hall: Summer Breeze 10th Anniversary Show
Call it what you want, "soft rock" or "yacht rock," it's a genre of music that doesn't always get the respect it deserves. But the members of Summer Breeze know better.
For 10 years they have been touting the virtues and merits of bands and artists like Christopher Cross, Ambrosia, Michael McDonald, Toto, Hall & Oates, and Kenny Loggins and songs like You're The Biggest Part of Me, Baby Come Back, Ride Like the Wind, Dance With Me, and, of course, Seals and Croft'sSummer Breeze.
The band dresses in fashion that honors the yacht rock tradition, but performs without a hint of irony, sarcasm, or camp. And for good reason: Most of these songs are a refined, often complicated, mix of pop, jazz, R&B, soul, or funk—not to be approached by the slight of talent.
Saturday night, Summer Breeze will celebrate its 10th birthday with a show at Kanza Hall.  Show up, in costume or not, and let the waves of solid-gold hits wash over you.
Show time is 7 p.m. Tickets are $15.
April 7 at The Truman: Broods
Broods are a brother-sister duo—Caleb and Georgia Nott—from New Zealand that dabbles in electro-pop, trip hop and indie pop.
In February, they released Don't Feed the Pop Monster, their third studio album, which signifies a change in sound. A critic in their native New Zealand described it as "pop music to dance, cry, shout and feel to, where the lyrics burn and the beats get you some degree of high. … It's fun, bursting with life, and sounds unlike anything else circling the highly saturated pop sphere right now."
Live, with help from touring musicians, the siblings sell what they're pitching with energy and charisma. From a review of a show in Auckland, New Zealand: "Georgia possessing one of the most infectious pop voices is aptly steered by her brother driving the music they communicate to audiences. The synergy is real, made more believable through their sibling bond."
The British dance band Bad Sounds opens at 8 p.m. Tickets to the all-ages show are $18 to $20.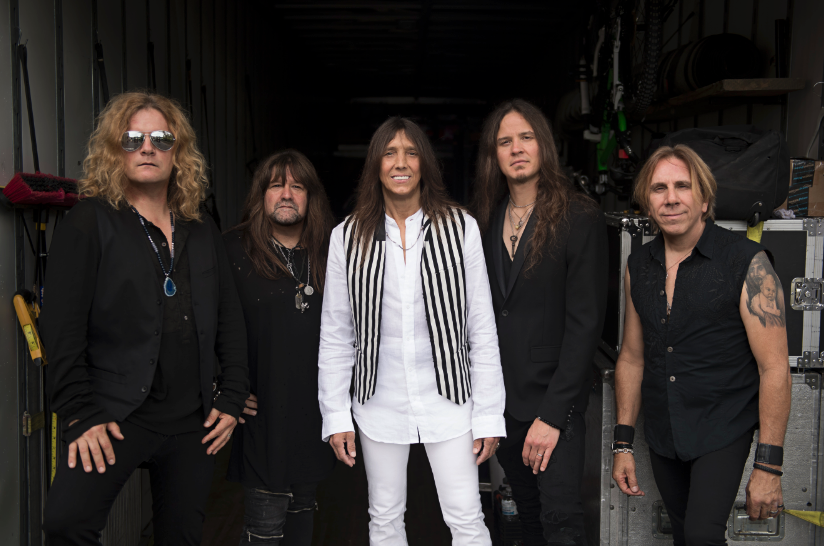 April 7 at the Arvest Bank Theater at the Midland: Tesla
When you name your band after the world's greatest inventor, you've set a high bar for yourself.
Tesla has been around since the earliest days of the Reagan Administration (when they were known as City Kidd), issuing its sturdy and palatable (but not so innovative) version of hard rock/power metal/blues rock.
Since 1986, they have released eight studio albums, all of which cracked the Top 40 on the Billboard 200 charts, including Shock, their most recent, released March 8.
They have established a respectable reputation along the way. In 2015, Rolling Stone ranked their second album, The Great Radio Controversy, as the 11th-best hair-metal album of all time, damning it slightly with some faint praise: "Their second album goes down easy with no bitter aftertaste, sort of like the band U.F.O. in the Seventies (but just like with U.F.O., good luck remembering the songs)."
Kansas City fans seem to remember the music and long to relive it regularly. Sunday's show will be Tesla's eighth here (as headliner or opener) since November 2011.
Show time is 8 p.m. Tickets are $40.50 to $75.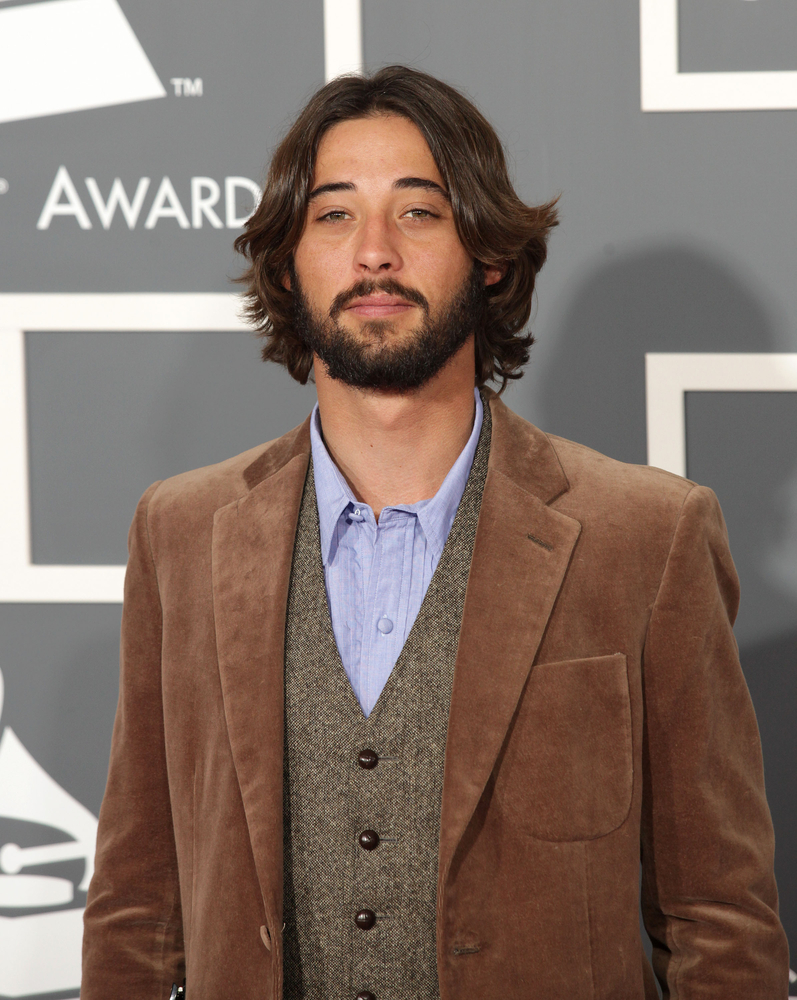 April 9 at The Madrid: Ryan Bingham
Bingham may be the most-decorated songwriter you haven't heard of.  His trophy collection includes: an Academy Award, a Grammy, a Golden Globe, and an artist-of-the-year award from the American Music Association, all for The Weary Kind,  the theme song to the film Crazy Heart.
That was in 2009, two years after Bingham released Mescalito, his debut album on Lost Highway records, which the BBC hailed as a recording "full of tall tales from Bingham's itinerant upbringing on the West Texas/New Mexico border" and years spent "on the rodeo circuit, sleeping rough and pitching up at barrooms with his acoustic (guitar)."
In February, Bingham released American Love Song, his sixth studio album, which Rolling Stone called: "His most personal and political album to date, a rolling blues-country workout awash in slide guitar, soaring gospel/roadhouse stomps and meditative folk finger-picking that takes on his past with a cautious hope for the future."
He'll feature those songs and others from his deep catalog Tuesday night at the Madrid. The Americans, a roots-rock band from Los Angeles, open at 8 p.m. Tickets are $35.
OTHER SHOWS TO KNOW ABOUT
Neko Case, May 10 at the Uptown Theater: She has evolved from honoring traditional country to forging her own sophisticated blend of folk, pop, country, and roots rock, delivered in one of the finest voices in popular music.
The Devil Makes Three, May 21 at the Madrid: Their spin on bluegrass, old-time country, jazz, and ragtime is hellishly fun and invigorating.
Howard Jones with Men Without Hats, June 22 at AmeriStar Casino: If song titles like Things Can Only Get Better, No One Is To Blame and The Safety Dance ring distant bells, this 1980s revival is for you.
The Avett Brothers with Lake Street Dive, July 3 at Providence Medical Center Amphitheater:This perfect pairing features two bands that concoct fresh, alternative takes on country, folk, and pop.
Jason Isbell and The 400 Unit with Brandi Carlile, Aug. 2 at Providence Medical Center Amphitheater: Two supreme songwriters will showcase material old and new that validates their lofty reputations.