This week's list of recommendations includes two instrumental virtuosos, a classic British blues-rock band and a local singer-songwriter showcase.

April 10 at Liberty Hall: Leo Kottke
For nearly 50 year, Kottke has been sharing with the world his unconventional virtuosity on six- and 12-string guitars, both in live performances and on nearly two dozen studio recordings.  Some of his ardent fans, however, believe he deserves more recognition.
In 2012, awriter in Boulder, Colo., bemoaned the music world's under-appreciation for Kottke's talent and influence, which is often overlooked in the "greatest guitarists" lists:
"Kottke breaks all predispositions on what it means to master a string instrument. … His polyphonic melodies channel every instrumental function simultaneously and seamlessly. Style- or genre-wise,  Kottke has explored the bounds of most classical, jazz, and roots music in his own unique approach."
Kottke's history in Kansas City goes back to the early 1970s and the days of the Cowtown Ballroom, where he performed three times from October 1971 to December 1973. Wednesday's "An Evening With" show at Liberty Hall in Lawrence will be only his third in this area since 2008. Don't miss a rare chance to appreciate his rare talents.
Show time is 8 p.m. Tickets are $25 to $75.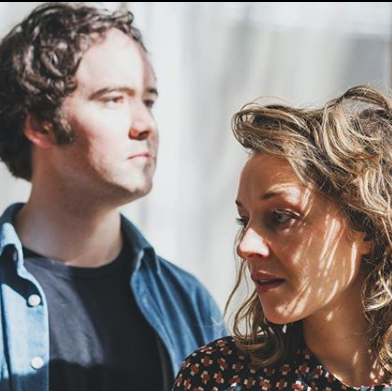 April 10 at the Madrid Theater: Mandolin Orange
Mandolin Orange is an alt-folk/roots/Americana duo comprising Emily Frantz (guitar, violin, vocals) and Andrew Martin (mandolin, guitar, banjo, vocals). They got started 10 years ago in Chapel Hill, N.C., playing original songs written by Martin, and quickly became favorites on the folk and bluegrass circuits. Since 2010, they have released six studio albums, including Tides of a Teardrop, released in February, their third on Yep Rock Records, an eminent independent folk/roots label.
In its 7/10 review of Tides, Paste magazine hailed the recording's serenity: "This is a quiet album. But is there anything wrong with being quiet? Absolutely not, especially when an artist, like Mandolin Orange, makes an emboldened kind of peaceful music, tunes that loosely float along while simultaneously delivering deeply emotive stories."
This show is presented by Bluegrass In The Bottoms, the annual two-day festival in the East Bottoms in May.  Country-bluesman Charie Parr opens at 8 p.m. Tickets are $25.
April 11 at the Folly Theater: Joshua Redman
Redman was born with talent deep in his bones. His father, the late Dewey Redman, was a legendary jazz saxophonist. His mother the late Renee Shedroff, was a dancer. Joshua grew up learning a variety of instruments before settling on the tenor sax when he was 10, the start of an eminent career of his own.
He would go on to become one of the most acclaimed and decorated jazz musicians of his generation, starting with the 1991 Thelonius Monk International Saxophone Competition. The Grammy winner (and three-time Grammy nominee) will perform with his trio Wednesday at the Folly Theater. Expect to hear tracks from his Come What May album, released March 29. Show time is 8 p.m. Tickets are $15 to $55.
April 11 at RecordBar: Kelly Hunt's Songcraft Session
Hunt is a banjo-plucking/strumming songwriter with a supernal voice who etches spare, celestial soundscapes that draw comparisons to the work of Gillian Welch (one of Hunt's primary inspirations).
She has been hosting a monthly Songcraft Session at RecordBar, inviting a fellow songwriter on board for collaborations and song showcases. This month's guest is Simon Fink. It will be the fourth and final installment of the Songcraft Sessions. Show time is 7 p.m. Tickets are $10.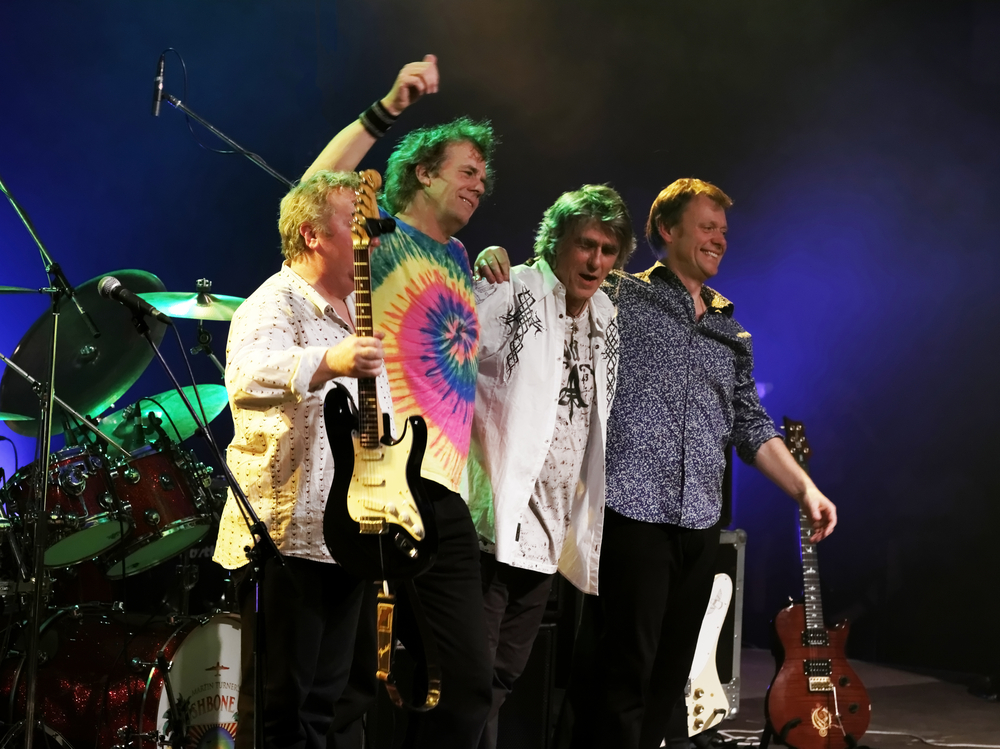 April 12 at Knuckeheads Saloon: Wishbone Ash
Founded in the wake of the great British blues explosion, Wishbone Ash separated itself from its peers by also employing elements of progressive rock and classical music and for using dueling lead guitars. Its third album, Argus, was named the year's best U.K. album in 1972. By then, Wishbone Ash was headlining arenas all over the world.
The band has gone through a series of lineup changes. Guitarist Andy Powell is the only remaining founding member. Bassist Bob Skeal has been with the band since 1997.
Recent set lists have been plumbing the catalog back to Wishbone Ash, Pilgrimage and Argus. Show reviews have been good to glowing. From a review of an October 2018 show in London: "It was a night to be reminded of the enduring stamp of quality that still goes with the Wishbone Ash name. The band's 50th anniversary next year whets the appetite even more for the next tour."
Fast Johnny Ricker opens at 8:30 p.m. in The Garage. Tickets are $30.
OTHER SHOWS TO KNOW ABOUT
 The Allman Betts Band, April 29 at Knuckleheads: Devon Allman and Duane Betts—sons of Gregg Allman and Dickey Betts—are on the road through the summer, issuing the jammy Southern rock sounds they inherited from their daddies.
Rock of Ages, May 31 at Starlight Theater: This "live 1980s rock jukebox" will showcase the sounds of Styx, Journey, Bon Jovi, Pat Benatar, Twisted Sister, Poison, Europe—you get it.
Todd Rundgren, June 1 at Liberty Hall: Rundgren is a genius who has assiduously pursued his art/craft on his own terms, producing some of the most inventive, if not mainstream, songwriting along the way.
Cuco, July 1 at The Madrid:In 2016, his cover of Santo & Johnny's Sleepwalkerwent viral. The 20-year-old Mexican-American songwriter born Omar Banos is now a fast-rising star. Check out his 2017 hit Lo Que Siento.
Black Flag, Aug. 26 at  Crossroads KC:Greg Gunn is the only founding member in the band; skateboarder/actor/musician Mike Vallely has been the lead vocalist since 2003.  They'll be unleashing the same classic hardcore punk songs that have remained relevant for nearly 40 years.