This week's list of recommendations includes a Kansas City jazz virtuoso, a trending indie-folk band with a Kansas City connection, and two multi-band showcases.
April 18 at the Blue Room: Logan Richardson
 Richardson is a Kansas City native and graduate of the Paseo Academy of Fine and Performing Arts who immersed himself in the city's music scene as a teenager, soaking up expertise and advice from an array of elder mentors.  After high school, the alto-saxophonist moved to Boston, then New York, and by the age of 21 he'd become a go-to mainstay as a touring and recording artist.
In 2018, Richardson released Blues People, his fifth full-length as a band leader. His backing ensemble included three fellow Kansas City aces:  Justus West on guitar, DeAndre Manning on bass, Ryan Lee on drums.
At NPR.com. jazz critic heralded the band's  and the album's ambitious approach: "Their rapport is tough and direct, more conducive to a snarling riff than to any flight of improvisational fancy. And while the blues are a focal point, there's an implicit critique of 'authenticity' in this music; on an interlude called Country Boy,listen for how a bottleneck guitar part acquires a digital stutter, like an EDM single."
Richardson returns to his hometown Thursday night. Show time is 7 p.m.  Admission is $10 for the general pubic, $5 for junior high and high school students.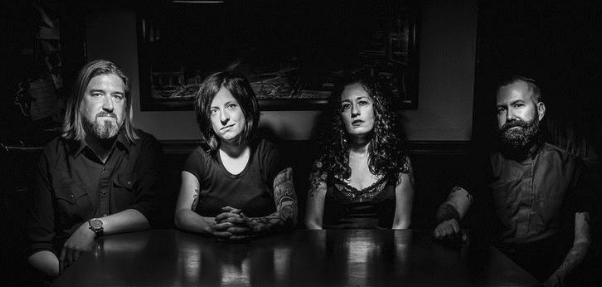 April 19 at RecordBar: Emmaline Twist with The Foreign Resort, Monta at Odds and Nite
 A mini music festival loaded with bands that take diverse and intriguing approaches to their music.
Emmaline Twist, a Kansas City band, traffics in sounds that are moody, atmospheric, and gothic—dynamic, post-punk shoegaze with unique twists and turns. Their vinyl debut, Dissimulation, was one of the best from the Kansas City music world in 2018.
The Foreign Resort, a post-punk/dark new wave band from Denmark, employ a similar tack but with different results. From Consequence of Sound: "There's some really good, loud stuff here that nu-gaze fans of M83 and The Pains of Being Pure at Heart should enjoy."
Monta At Odds, another KCMO band, comes at its music from a different, brighter locale. It describes its genre as "mutant disco, space rock, minimal synth-wave." It will elevate you.
Nite, an electronic dream-pop band from Winnepeg, Canada, fills out the bill.
Show time is 8:30 p.m. Admission is $10.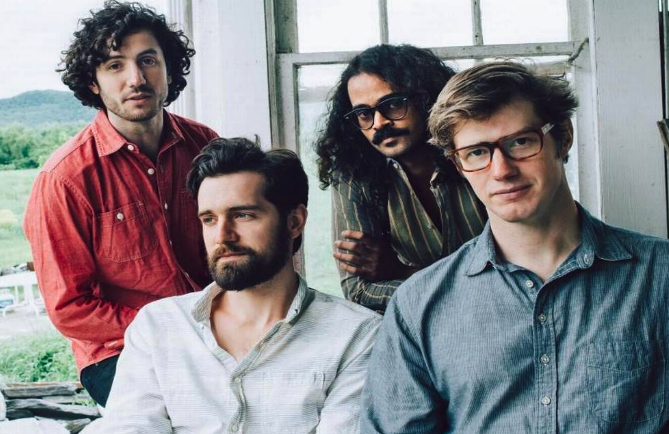 April 20 at RecordBar: Darlingside
 Darlingside is a indie-folk band that comprises four friends who met at Williams College in Massachusetts, including  Auyon Mukharji, a Kansas City native and graduate of Pembroke Hill.
Over the course of several full-lengths and EPs, the band took its harmony-ladened acoustic folk songs into a variety of terrains, especially on 2018's Extralife, which NPR hailed as "sumptuous … experimental, complex chamber pop."
In February, Darlingside released Look Up & Fly Away, an EP comprising five songs plucked from a pile of outtakes from Extralife. The Indy Review said the recording "certifies their mastery of gorgeous folk harmonies and endearing songwriting."
The folk trio Lula Wiles opens at 7:30 p.m. Tickets to the 18-and-older show are $16.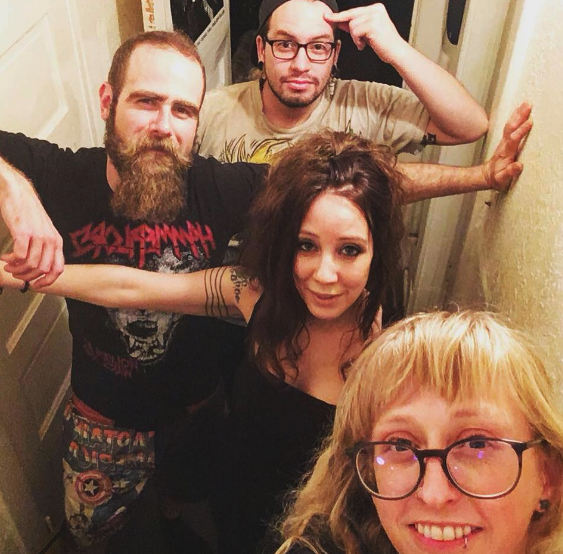 April 20 at The Rino: Bad Ideas with Hipshot Killer and Deco Auto
Another four-band fest but one with a more cogent theme. The Bad Ideas and Hipshot Killer are firebrand punk bands that issue melodic high-speed anthems roiling with ferocity and attitude. Deco Auto aptly describes itself as a band that's "too pop for punk, too punk for pop." In other words: They're catchy as hell, with attitude.
The Wichita band Old News opens at 8 p.m. Admission is $5. The Rino is at 314 Armour Road in North Kansas City.

April 23 at Knuckleheads: Son Volt
 Nearly a quarter of a century has passed since Jay Farrar launched Son Volt, the band he formed after the demise of alt-country heroes Uncle Tupelo, a split that led Jeff Tweedy to move on and start Wilco.
Son Volt's debut album, Trace, is an insurgent-country blues classic, a record brimming with melodies, harmonies, weepy pedal steel guitars and blasts of rancorous post-punk attitude. Farrar has kept the band (but not the original lineup) going all these years, releasing albums between solo episodes.
Son Volt just released Union, a collection of rootsy ballads and anthems rife with social and political messages. You can hear many of those and, no doubt, some cuts from the Trace and Uncle Tupelo days Tuesday night.
Folk singer-songwriter Ian Noe opens at 8 p.m. Tickets are $25.
 OTHER SHOWS TO KNOW ABOUT
 Barnaby Brite and Calvin Arsenia, April 29 at Knuckleheads: Because any time Calvin Arsenia is performing in town, it's a must-see show.
Elle King at The Truman, May 14: The singer-songwriter and multi-Grammy nominee is touring on Shake the Spirit, her acclaimed second full-length, which she released in October.
Boulevardia in the West Bottoms, June 14-15: The sixth annual music/beer/food fest has assembled another stellar lineup. Headliners include Young the Giant, Fitz and the Tantrums, Dashboard Confessional, and DJ Jazzy Jeff.
Tenacious D at Starlight Theater, July 27: Because we all need more humor (and Jack Black) in our lives.
John Hiatt at Knuckleheads, Aug. 16:It's a solo-acoustic show from one of the best songwriters and storytellers out there.