This week's list of show recommendations includes a local instrumental jazz ensemble, a pop-crooner back on the road after a hiatus, and one of the so-called greatest entertainers of his generation.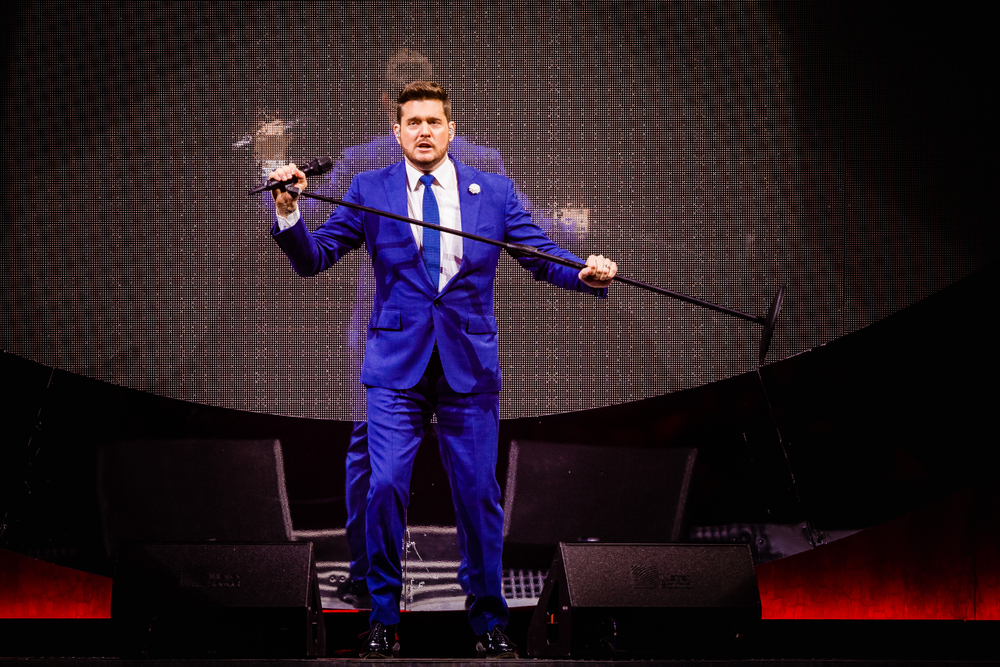 March 20 at Sprint Center: Michael Bublé
 Bublé has been off the road for more than two years, tending to the needs of a young son, now 5, who was being treated for cancer (and his now cancer-free).
 In 2018,Bublé refocused on his music career. In November, he released Love, his 10th studio album, which, he told the Associated Press recently, "reflects my sense of romance or how sentimental I am. It obviously reflects a lot of pain that I felt, feel and go through. It was kind of therapeutic for me."
Its remedial powers showed up in the music. TheIndependent said of the album: "While his rich, sonorous timbre has shades of fellow crooner Frank Sinatra, Bublé decorates his own vocal performance with the flair and flexibility of the best modern pop."
This will be Bublé's first performance in Kansas City since a September 2013 show at Sprint Center.
Show time is 8 p.m. Tickets start at $65.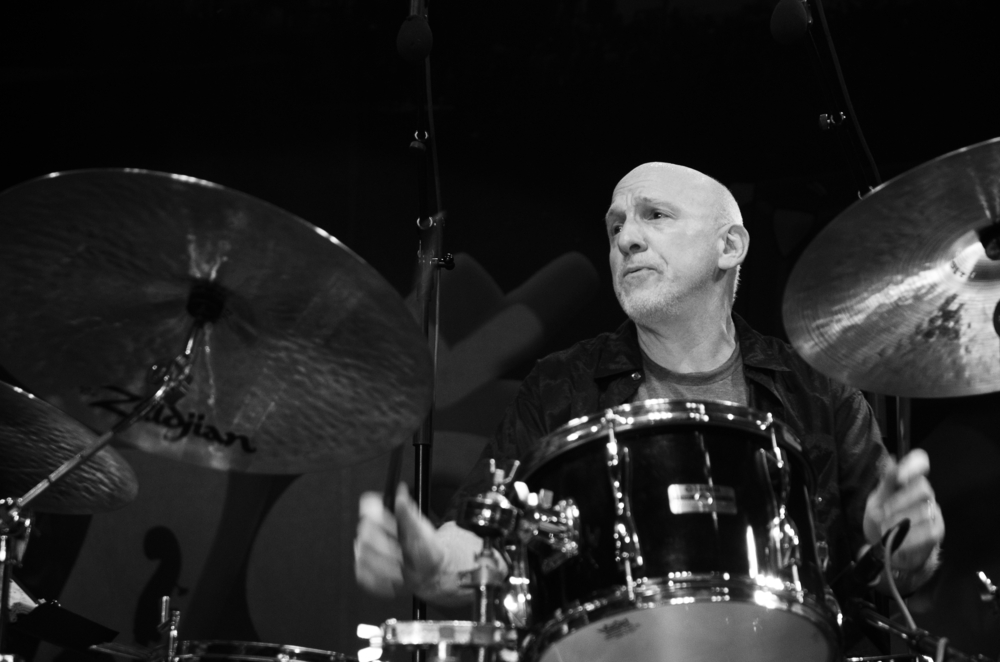 March 21 at Knuckleheads Saloon: Adam Nussbaum's Lead Belly Project:
Nussbaum's resume is vast and impressive. It includes work with Stan Getz, the Gil Evans Orchestra, John Scofield, Carla Bley, and Randy Brecker.
On Thursday, the acclaimed drummer and New York native will lead his own ensemble featuring Kansas City's own Steve Cardenas (guitar), Nate Radley (guitar), and Ohad Talmor (sax).  Together they will honor and explore the work of one of Nussbaum's boyhood inspirations, Huddie William Ledbetter—Leadbelly—via their own jazz-based interpretations.
Show time is 7 p.m. in the Gospel Lounge. Tickets are $25. A post-show meet-and-greet ticket is $10.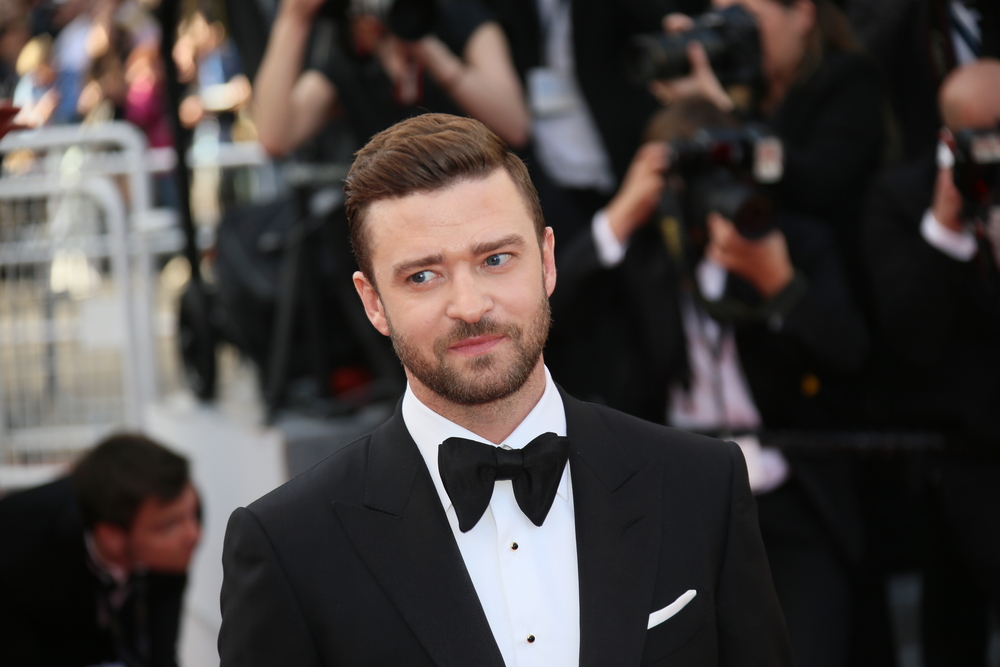 March 21 at Sprint Center: Justin Timberlake
The Man of the Woods Tour isn't your typical Justin Timberlake spectacle. The set list is dominated by the album from which the tour gets its name, a recording that received mixed reviews upon its release a year ago.
The Man of the Woods album signified Timberlake's change in direction—an excursion into other genres, including country, folk, and blues, that gives some if its songs a nostalgic, retro feel.
Thus, for this tour, the stage is set in faux bucolic: fake trees and video projections of pastoral and forested landscapes.
There are plenty of typical JT facets—a light show and lots of other visuals and dancing and other spectacles. But the show also features a few down-tempo, acoustic, campfire moments unlike any seen at previous Timberlake extravaganzas.
Reviews have been generally positive, if not enthusiastic. GQ went as far as to declare Timberlake "one of the greatest live performers of all time." The Guardian UK was more measured: "Pop's constant dancer grows old gracefully."
This show was first scheduled for Dec. 10 but was postponed when Timberlake developed voice problems. This will be his first Kansas City performance since a two-night stand at Sprint Center in July 2014.
Show time is 7:30 p.m. Tickets are $49.50 to $228.
March 23 at The Ship: The Project H
The Project H is a seven-piece instrumental ensemble featuring some of the best jazz musicians in Kansas City. Its music is brass-based—trombone, trumpet, sax—with plenty of other additives: flute, clarinet, guitar, piano, drums, bass.
Its music incorporates genres outside of jazz. In a review of the band's We Live Among the Lines album, local jazz critic Bill Brownlee wrote, " Without sacrificing its knack for crafting ingenious melodies, The Project H has evolved into a tighter and tougher band. The solos … are more direct and the rock elements have been accentuated."
They can get funky, too, which means their high-energy shows are always dance-party times.
Show time is 10 p.m. Admission is $5.

March 26 at Sprint Center: Weezer and the Pixies
 What may have seemed like a strange-bedfellows pairing when the tour was announced is really a tour comprising two bands that admire each other.
"We're all big Weezer fans," the Pixies' Frank Black told Rolling Stone in November 2017. "They're not afraid to take risks."
The two groups surfaced in different decades, but the Pixies, who debuted in the mid-1980s, picked up some '90s cred when Kurt Cobain said they were a big influence on Nirvana. Pixies songs are typically loud, rough, unhinged, and melodic.
In the early 1990s, Weezer emerged as a pioneer in the burgeoning genre of emo—a mix of power pop and punk with emotionally expressive lyrics.
So there is some musical overlap between the two, which should make for an entertaining and engaging night for fans of both bands.
Show time is 7 p.m. Tickets are $36.50 to $96.50
OTHER SHOWS TO KNOW ABOUT
JD McPherson, March 27 at Knuckleheads: His sound is retro-rock/rockabilly but he gives it his own, unique contemporary flair. He'll bring along his stellar band, an attraction in its own right. Don't miss.
Pato Banton, April 4 at Knuckleheads: Venerable British reggae star and "toaster" will fill the room with a transcendent vibe.
MGMT, May 9 at the Uptown Theater: They released an album last year, their first in five years, and they haven't been in Kansas City for nearly six years. It's time to catch up.
Chicago, May 19 at Starlight Theater: They still have the horns and all those classic hits, especially the earliest ones, before they went soft-rock.
Billie Eilish, June 7 at Silverstein Eye Centers Arena: She's only 17 but she's has quickly become one of the biggest sensations in the music world. In 2018, she performed at RecordBar. This show was supposed to be at the Midland but it was moved to the much larger arena in Independence. Which has also sold out. You'll see her at Sprint Center next time.