This week's list of recommended shows includes a Halloween bash at our city's biggest brewery, a benefit for musicians' health-care fund, and a two-night stand by a cult favorite .

Oct. 31 at The Truman: The Marcus King Band

King, a native of Greenville, S.C., is only 23 but he's been a live performer for more than a decade, having spent time on stage as a pre-teen with his father, veteran bluesman Marvin King. All that wood-shedding has paid off.
From NPR: "King has created a place for himself amongst the company of guitar virtuosos like Derek Trucks and Gary Clark Jr."
From Rolling Stone: "King has established himself as an electrifying performer, especially in the jam-rock world, where his slippery guitar style and soulful singing voice have made him a regular draw on the festival circuit."
For a guy not far removed from adolescence, he has some hefty myth and legend behind him. When 15 he snuck in to a club in North Carolina so he could give a demo to Warren Haynes, guitarist for the Allman Brothers. Haynes would eventually become one of King's most ardent mentors.
His music fuses Southern rock with the blues and horn-fed soul—James Brown, Chicago, and Blood Sweat & Tears are big influences, as are Miles Davis, Janis Joplin, Aretha Franklin, and John Coltrane. "People with attitude," he told Rolling Stone.  And he has plenty of that.
Show time is 8 p.m. Tickets are $25 to $75.

Oct. 31 at the Boulevard Tours & Rec Center: Brass and Booojee Halloween
Marcus Lewis is a trombonist extraordinaire whose resume includes membership in Janelle Monae's touring band. Since he moved to Kansas City a few years ago, he has initiated several projects, the most ambitious of which is the very robust Brass & Boujee, an 18-piece orchestra that fuses the sounds of big-band with hip-hop, producing invigorating results.
Thursday night, Brass & Boujee will become Brass & Booojie, in the spirit of Halloween, when they host a bash on the deck at the Boulevard Tours & Rec Center.
Show time is 7 to 10 p.m. Admission is free. Best costume goes home with a free case of beer. This is a 21-and-older event.
Nov. 1 and Nov. 2: Apocalypse Meow
 This annual event is a major fundraiser for the Midwest Music Foundation, a Kansas City non-profit that helps musicians with no or meager health-care benefits navigate the financial storm that ensues when a medical crisis hits.
 Specifically, it replenishes Abby's Fund, named after Abigail Henderson, a Kansas City musician who co-founded the foundation after going through a medical crisis of her own. In August 2013, Henderson died after a five-year battle with a pernicious strain of breast cancer.  To date, the foundation has donated tens of thousands of dollars to local musicians who needed help paying bills, medical, rent and otherwise.
This year's two-day event will be held at two venues. Here's the schedule:
Friday's lineup at Mills Record Company, 4045 Broadway:
8 p.m.:  Chris Meck and the Second Sons; 9 p.m.: The Sluts. Admission is free; donations accepted.
Saturday's lineup at Drexel Hall, 3301 Baltimore:
Main stage: 7:05 p.m.: Slights; 8:15 p.m.: Jesus Loves the Atom Bomb; 9:25 p.m.: Shy Boys; 11 p.m.: Nublvckcity.
Acoustic stage: 7:40 p.m.: AP (spoken word); 8:50 p.m.: Kristie Stremel. 10:10: Anna Cole and The Other Lovers.
Tickets are $15 in advance, $20 at the door. A VIP ticket is available for $50 in advance, $60 at the door. It provides access to the Fling Lounge, a commemorative cup, and complementary beverages and small bites. For tickets and more information, visit midwestmusicfoundation.org.

Nov. 2 at Knuckleheads Saloon: Iris DeMent with Pieta Brown
This is a family affair, of sorts.
DeMent is married to singer-songwriter laureate Greg Brown. Pieta Brow is his daughter. All there have crafty ways with words, and crafty ways of swaddling them in warm or catchy melodies.
DeMent grew up in small-town Arkansas, the youngest of 14 children in a devoutly Pentecostal home. She migrated to Kansas City in her mid-20s, what was supposed to be a brief stop on her way to Nashville. She stayed for two years, made it over to Nashville, then came back. And Kansas City became her home for many years. She was living here when she recorded two of her most acclaimed albums: Infamous Angel andMy Life.
Of Infamous Angel, the British music magazine Q wrote: "Her songs … display an emotional charge and simplicity of touch that can prove joyful and touching by turns." My Life would receive a Grammy nomination.
In the 26 years following the release of My Life, DeMent would release only four albums, including The Way I Should, a firebrand socio-political album that generated a backlash, and Lifeline, a collection of traditional gospel hymns.
During that time, she also married Brown. They resided in Kansas City until 2007, when they moved to a family farm in his native Iowa. Since Lifetime, she has released two more albums and collaborated with several other top-shelf singer-songwriters, including John Prine.
Pieta Brown has inherited her father's literary and musical gifts. Since 2002, she has released eight full-length albums, including Freeway, released this year on Ani DiFranco's Righteous Babe label.
Show time is 8 p.m. Tickets are $38.50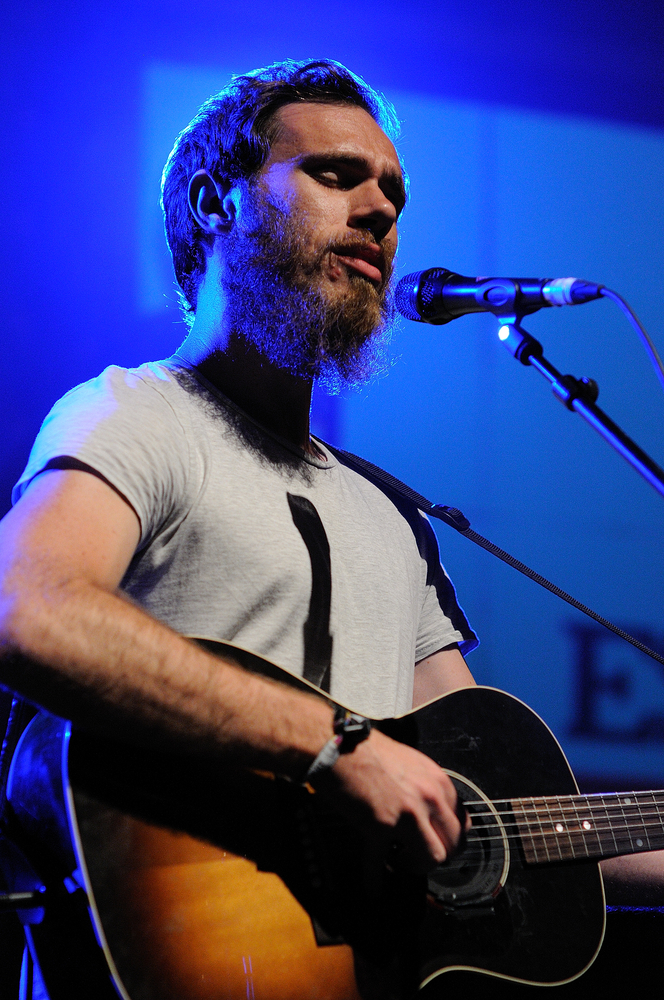 Nov. 5 and Nov. 6 at the Uptown Theater: Ray LaMontagne
He's a folk-rocker whose quietude and lyrical gifts have inspired comparisons to Van Morrison. He's not there yet, if he will ever be. Nonetheless, he's so popular, he can book a two-night stand in KCMO.
But he has a way of composing songs that inspired the AllMusic Guide to write: "With a voice that recalls a huskier, sandpapery version of Van Morrison and Tim Buckley, Ray LaMontagne joins such artists as Iron & Wine in creating folk songs that are alternately lush and intimately earthy."
On this stripped-down acoustic tour, according to Rolling Stone, he will be accompanied by Carl Broemel of My Morning Jacket, and they will feature songs from Carry On, LaMontagne's latest album, released Oct. 4 and produced by Jeff Tweedy of Wilco.
The Canadian folk duo Kacy & Clayton open each night at 7:30 p.m. Tickets start at $45.
OTHER SHOWS TO KNOW ABOUT
Melissa Etheridge, Nov. 3 at the Lied Center: She's a Kansan through and through, and, more than 30 years after she burst into the music world like a fierce wind over the Great Plains, she remains a force, live and in the studio.
The Sadies, Nov. 12 at Knuckleheads Saloon: They're a Canadian crew with a fresh take on Americana.
The Wood Brothers, Nov. 13 at The Truman: Chris Wood is the bassist in the jazz trio Medeski Martin & Wood; his brother, Oliver, is an top-shelf guitarist. Together, with multi-instrumentalist Jano Rix, they explore the outskirts of Americana, folk and blues
Jason Sudeikis and Friends Present Thundergong!, Nov. 9 at the Uptown Theater: This third annual fundraiser benefits Steps of Faith, which  helps amputees afford artificial limbs. It's a lively, star-studded, music/comedy affair.
Wynona and Tanya Tucker, Dec. 14 at the Uptown Theater: You don't hear many women on country radio these days, especially strong, independent, talented women like these two.