This week's concert menu includes a collaboration between a rock and a reggae star, a pioneering Latin rock band, a stellar singer-songwriter from Texas, and a benefit for an important cause.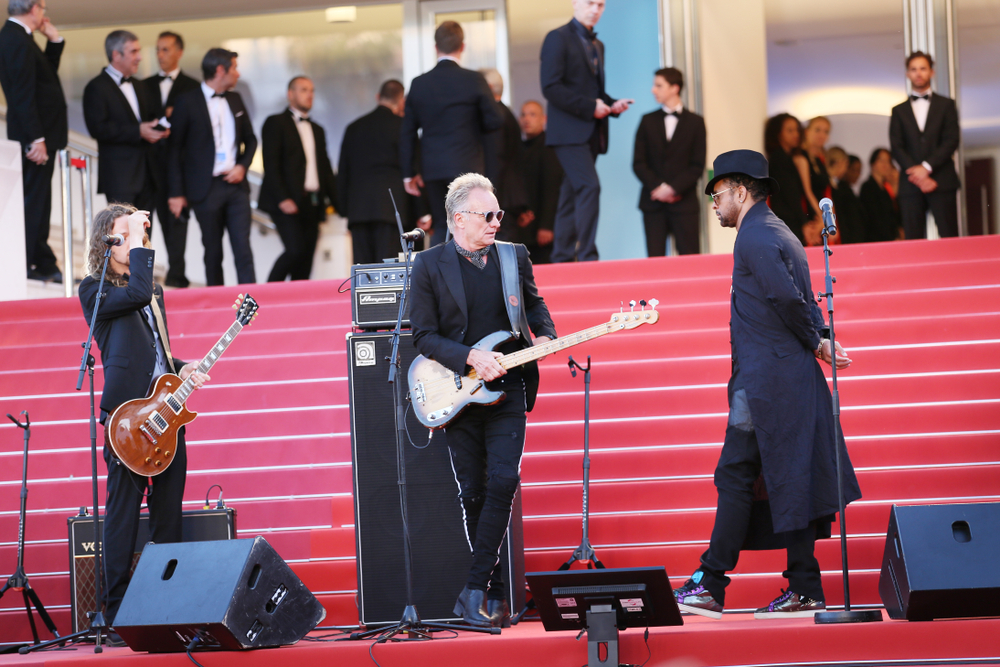 Oct. 4 at the Midland: Sting with Shaggy
 We first caught wind of this collaboration at this year's Grammy Awards show, when Sting and Shaggy collaborated on the Sting hit Englishman In New York, then Don't Make Me Wait, a single from their album 44/876.About that album, Rolling Stone wrote, referencing the Police song, Roxanne: "The sunny, nonchalant results often suggest Roxanne hitting a Sandals resort, trading her red dress for a string bikini and flip-flops."
During their live shows, they visit their own album plus plenty of Police and Sting material, all part of what should be an easy, breezy Jamaican-pop throw-down by two veteran entertainers.
Show time is 7:30 p.m. Tickets are $74.50 to $144.50.

Oct. 5 at the RecordBar: Shatter the Stigma of Addiction benefit with Yes You Are
 Here's an opportunity to see three solid performers and, at the same time, donate to an important cause. This show is a benefit for Shatterproof, a nonprofit organization whose goal is to end "the devastation caused by addiction" and "increase awareness of addiction and honor the people in our lives who are thriving in recovery."
The show is co-sponsored by the Midwest Music Foundation, a Kansas City non-profit that supports musicians who need financial assistance after undergoing health-care crises, and SocialHeart, which distributes funds to charities throughout Kansas City.
The music bill will be headlined by Yes You Are, a Kansas City band led by lead singer and co-songwriter Kianna Alarid, formerly of the popular indie-rock band from Omaha, Tilly and the Wall.
Yes You Are gained national prominence when their song On the Rocks was featured in TV commercials during the Super Bowl and World Series and in several radio campaigns.
Also on the bill: Tevin Williams, an R&B/pop/neo-soul performer, and Hailey Coty, a country/pop singer-songwriter from Kansas City.
Show time is 8 p.m.Admission/donation to the 18-and-older event is $10.
Oct. 6 at Knuckleheads: Ray Wylie Hubbard
 Ray Wylie Hubbard was born in Oklahoma but spent much of his life in Texas, which has produced a large slew of eminent songwriters, Hubbard among them.
His most popular song is the near-novelty hit made popular by Jerry Jeff Walker: Up Against the Wall Redneck Mother. But that only led to a long hiatus from the music industry through the 1980s. But Hubbard returned to music in the 1990s and steadily developed a loyal following. He has since become a favorite of anyone who admires the works of songwriters like Guy Clark, Townes Van Zandt, Billy Joe Shaver,  or James McMurtry. Hubbard recently opened for Billy Bob Thornton's band, the Boxmasters, at Knuckleheads. On Saturday, he'll headline his own show.
Show time is 8:30 p.m. Tickets are $20 and $30.
Oct. 7: The National at Starlight
The music of the National is music composed less for moments of public celebration than moments of solitude and introspection.  It's noir-ish, blue, sometimes bleak – the intimate expressions of lessons and epiphanies that can feel as much like surrender as they can liberation. And that's why their fans love the National so much (and why many are also Leonard Cohen fans).  As a writer for the Guardian put it: It's music "that really comes into its own when wallowed in on a rainy afternoon."
Let's hope it doesn't rain on Sunday, when the National returns to Starlight. Given the seasonal change, the environment should be perfect: dusky and autumnal.
The Canadian indie-pop band Alvvays opens at 7 p.m. Tickets are $35 to $75.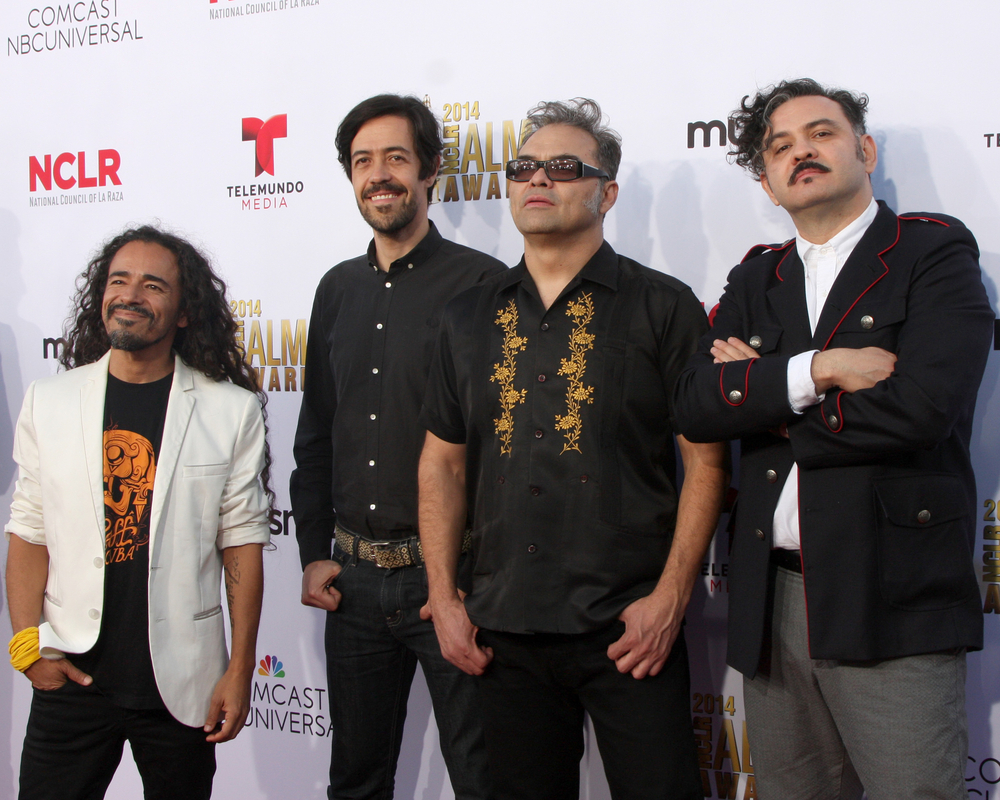 Oct. 5 at the Uptown Theater: Café Tacvba with Ruen Brothers
Café Tacvba is among the pioneer bands that have meshed traditional Latin music with alternative rock, Latin rock and hip-hop. The band arose out of Mexico City in the early 1990s. They have since released eight studio albums, several of which have won Grammy or Latin Grammy awards.
The Ruen Brothers are a throwback-rock duo comprising siblings Rupert and Henry Stansall from England who cite among their many influences Roy Orbison, the Everly Brothers, the Walker Brothers, and the Rolling Stones.
The Canadian indie-pop band Alvvays opens at 7 p.m. Tickets are $35 to $75.
 OTHER SHOWS TO KNOW ABOUT
The Crystal Method, Oct. 12 at the Truman
Co-founder Ken Jordan has left the enterprise, but Scott Kirkland is still out on the road, working with various collaborators, unleashing various blends of big beat/trip hop/electronica.
David Cook, Oct. 26 at the Madrid Theater
The Blue Springs native and American Idol champ (2008), fresh off a Broadway run in the musical Kinky Boots, is coming home for a show that will showcase music from Chromance, his fifth album, released this year.
Tedeschi Trucks Band, Oct. 30 at the Midland
This wife/husband guitar-slinging team is one of the most dynamic and successful acts in contemporary blues.
Oleta Adams, Nov. 17 at the Folly Theater
Adams, a Kansas City resident since the 1980s, is one of the best gospel/soul singers of her generation. In 2017, she released Third Set, her 10th studio album.
 Bob Seger and the Silver Bullet Band, Nov. 24 at the Sprint Center
The veteran Motor City rocker has declared this his farewell tour. It's a makeup date from a 2017 show that was canceled after Seger underwent back surgery.