This week's list of recommendations includes a Grammy-winning old-time country band, a Grammy-winning R&B/soul/new jack swing trio and three women who can rock with anyone.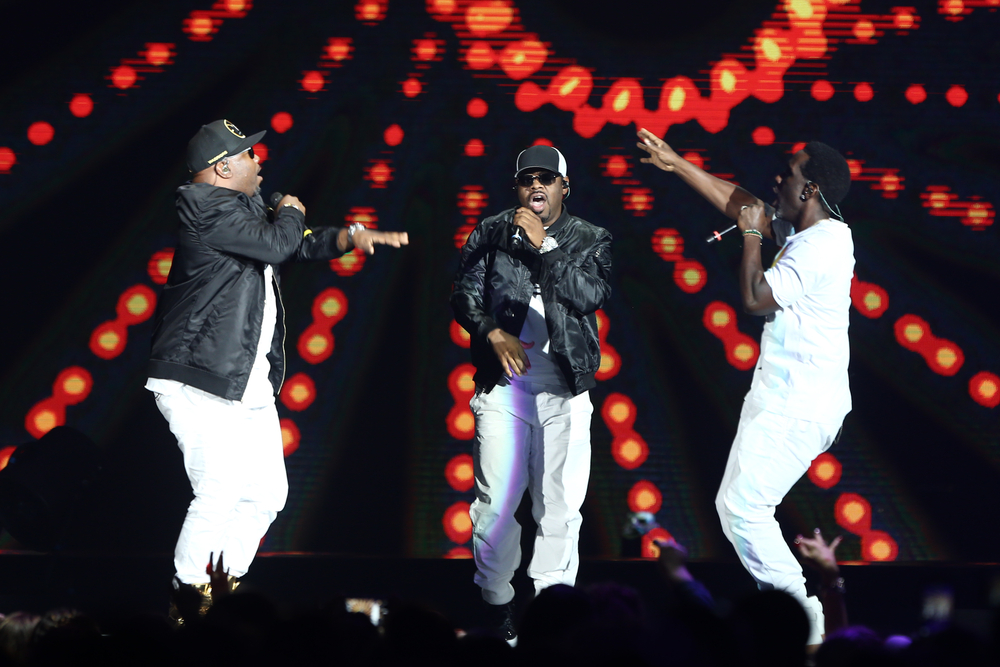 Oct. 2 at the Kauffman Center for the Performing Arts: Boyz II Men
Nearly 30 years have passed since the Boyz released their debut full-length, Cooleyhighharmony, a collection of radio-ready songs that meshed classic-soul with new jack swing, showcasing the quartet's trademark multi-lead vocals. It was an instant success, going multi-platinum (more than 9 million sold), winning a Grammy (best R&B performance by a group) and getting a Grammy nomination for best new artist.
From 1991 into 2002, they would go on to release four more Top 10 albums, nine Top 10 singles, and fill arenas and amphitheaters everywhere.
The lineup, which has undergone several personnel changes, now comprises Nathan Morris, Wayna Morris, and Shawn Stockman; all are in their mid-40s, and each has been with the Boyz since the mid-1980s.
And they sound as rapturous as ever, delivering their satiny, romantic ballads with sincerity and aplomb. From a review of a recent show in Minneapolis:
"Boyz II Men invited all to sing along to many of their hit songs (but) some true highlights of the night involved several covers they have perfected instead of focusing on only their beloved originals. The diversity of these covers ranged anywhere from American Woman by Lenny Kravitz to Bruno Mars' Locked Out of Heaven."
Show time is 7:30 p.m. in the Muriel Kauffman Theater. Tickets are $59 to $159.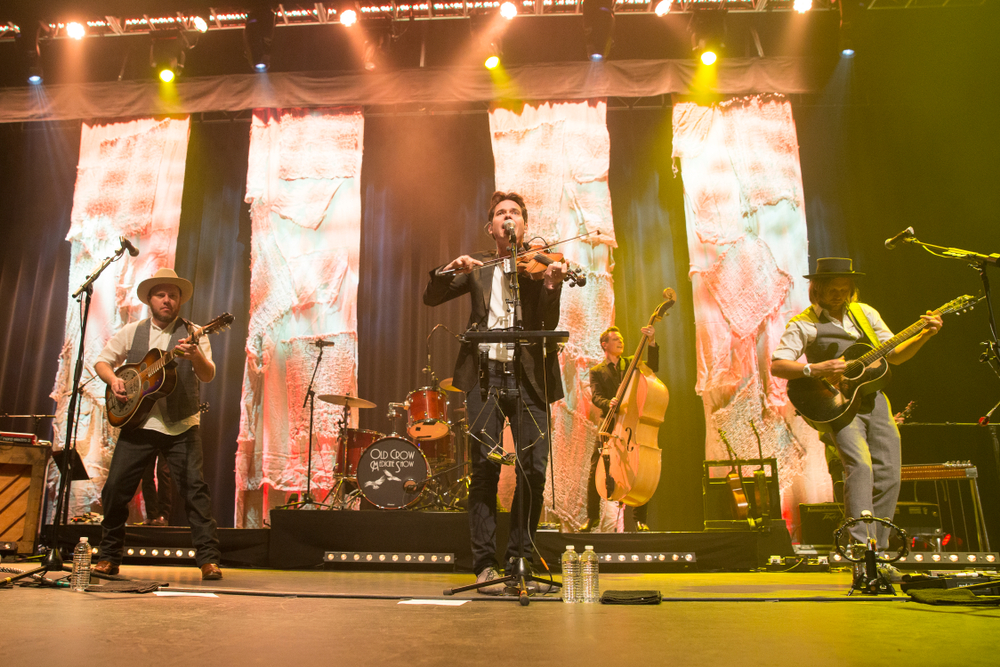 Oct. 2 at Crossroads KC: Old Crow Medicine Show
If you've been watching the Ken Burns Country Music documentary on PBS, you've become acquainted with Ketch Secor, frontman for Old Crow Medicine Show, an old-time country/folk/bluegrass ensemble from Virginia.
And you've probably heard that opening spot from a sponsor that features several banjo players riffing on Wagon Wheel, a now-ubiquitous song that was birthed by Bob Dylan in demo-version but given life by Secor, who took its rudimentary form and added lyrics and elaborated on the melody. Then Darius Rucker covered the OCMS version, turning it into a blockbuster country hit and, then, one of the most-covered songs of the millennium.
Whatever you think of that song, don't let it over-influence your impression of this Grammy-winning band, which is exceptionally talented and whose live shows are high-energy hoedowns, whirlwinds of harmonies, melodies, old-time grooves, and world-class instrumental forays—the kind of music showcased throughout Country Music.
Charlie Worsham, the band's multi-instrumentalist, opens at 8 p.m. Tickets are $28.50 to $80.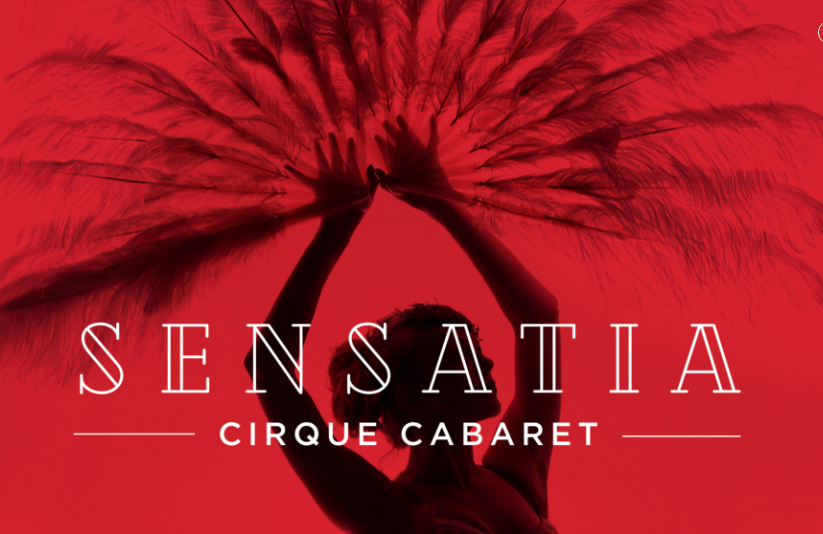 Oct. 4-5 at Quixotic Theater in Crown Center: Sensatia: Cirque Cabaret
Quixotic long ago established itself as one of Kansas City's most eminent and unique and multi-faceted music/theatrical ensembles. In October and November, it will reward its hometown by bringing Sensatia from its residency in Miami to the Quixotic Theater (formerly the American Heartland Theater) in Crown Center. We'll let Quixotic speak for itself to describe this multi-media and polysensual event.
"Prepare to be transported to an interactive multimedia performance blending spectacular acrobatics, state-of-the-art visuals, live music, perfumery, and delicious desserts to arouse each of the five senses: taste, touch, sight, scent and sound. Fusing film, live music, awe-inspiring acrobatics, projection mapping, culinary arts and more, Sensatia promises a truly unique multi-sensory experience."
In other words: like nothing you've ever seen, heard, tasted. There will be Friday and Saturday shows every weekend through November, a total of 18 performances.
Show times are 8:30 p.m. each night. Tickets are $35 to $70. VIP tickets include cocktail service. This is an 18-and-older event.
Oct. 4-5 in the Crossroads District: Middle of the Map Fest
The numbers: two nights, six venues, nearly four dozen bands, four day parties on Saturday (for the day drinkers). Middle of the Map in 2019 isn't exactly what it used to be, but it remains what it has always been: a celebration of music from Kansas City, Lawrence and well beyond.
This year's headliners include Clairo (low-fi electro-pop from Massachusetts), Snail Mail (indie/dream pop from Maryland), Bebadoobee (a Brit-Filipino alternative/indie-pop artist), and Michigander (wide-mouth, anthemic rock from Kalamazoo).
But, per usual, the bill is filled with some of the best and most innovative bands and artists from Kansas City and Lawrence: Various Blonde, Drop A Grand, Miki P, Una Walkenhorst, Claire Adams, Heartfelt Anarchy … The list goes on and on.
So get a pass or wristband and explore the rewards and riches of this festival and our city's excellent music scene.
For a complete two-day schedule and ticket options, visit middleofthemapfest.com.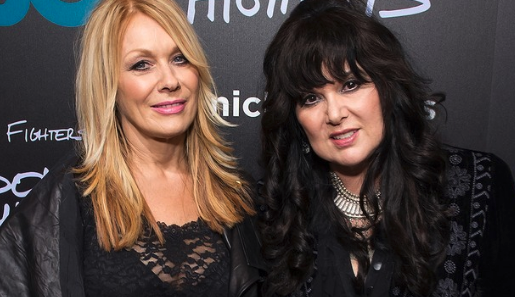 Oct. 8 at Starlight Theater: Heart with Joan Jett & The Blackhearts
Some women's place is on stage, wielding a guitar or microphone. Or both.
Heart is led by sisters Ann and Nancy Wilson who, thankfully, have mended a family rift that threatened to torpedo the band's existence. In its heyday, Heart was a rock band with prog-rock accents propelled by Ann's powerful and wide-ranging vocals and Nancy's stylish, genre-blending guitar play. More than 40 years after they broke into the music scene with hits like Crazy On You and Barracuda, they remain a force in concert.
Jett's story is well-known by most rock fans: She got started early, as a member of The Runaways, an influential all-girl teen punk/rock band that had a hit with the song Cherry Bomb. Since 1979, she has been the leader of the Blackhearts, releasing more than a dozen albums and putting several songs on the rock charts: Do You Want To Touch Me, I Love Rock N Roll, Bad Reputation, and her cover of Crimson and Clover.
She turned 61 in September, but Jett hasn't lost any of her edge or sense of rebellion and she remains an inspiration to fans of all genders.
Show time is 7 p.m. Tickets are $40.50 to $150.
OTHER SHOWS TO KNOW ABOUT
Tour 2019: A Tribute to the Beatles White Album, Oct. 3 at the Kauffman Center for the Performing Arts: A bevy of stars have convened to pay tribute to the Beatles most eclectic album. Among the participants: Todd Rundgren, Micky Dolenz, and Christopher Cross.
Ensemble Iberica presents Nadia: Vocals from Buenos Aires, Oct. 14-15 at MTH Theater in Crown Center: Ensemble Iberica is always don't-miss; Nadia, a supreme vocalist from Argentina, will elevate significantly the necessity to attend.
ZoSo (The Ultimate Led Zeppelin Experience), Nov. 1 at Crossroads KC: Because it'll be a Friday night in November, the perfect outdoor setting for some classic Led Zep.
Wynton Marsalis, Dec. 5 at the Arvest Bank Theater at the Midland: Because he and his family are true legends in the world of jazz.
The New Pornographers, Feb. 12 at The Truman: Their music is G-rated but it tends to erupt into an orgy of sweet melodies, sharp hooks, and catchy rhythms.