This week's list of recommended shows includes Denver band that brings the spectacle, an all-star Kansas City band, and a night of solid-gold country music.
Jan. 31 at RecordBar: DeVotchKa with Neyla Pekarek
Back in October, much disappointment ensued when the Denver band DeVotchKa canceled a much-anticipated show at the Truman. Turns out our loss was also our gain.
Thursday night, the foursome of multi-instrumentalists (guitars, accordion, theremin, violin, sousaphone, percussion, trumpet, bouzouki, piano, flute) will bring their live theatrics to the smaller and more intimate RecordBar—a move that can only accentuate the feast of rapturous sights and sounds that typically fill DeVotchka's cinematic sets.
The band is touring on This Night Falls Forever, its first full-length since 2011, which PopMatters praised for "its spaciousness, pacing, and flair for the dramatic" and "its interpolation of Spaghetti Western strings and back-alley cabaret melodies."
Come and get swept away in all the sights and soundscapes. Show time is 8 p.m. Tickets to the 18-and-older show are $25.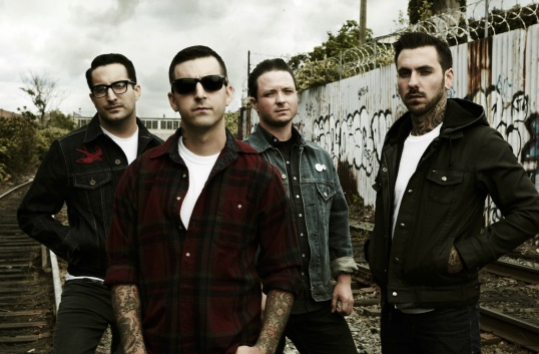 Jan. 31 at the Granada in Lawrence: Bayside
Bayside is a veteran punk quartet from Queens, New York, entering its 20 th year and still chugging along with three longtime members: leader and founder Anthony Raneri (since 2000) and Jack O'Shea and Nick Ghanbarian, each of whom has  been with Bayside for at least 15 years.
In August, Bayside released Acoustic Volume 2, which includes a new song, It Don't Exist, and acoustic revisions of songs from previous albums, and is taking the album out on the road.
Thursday in Lawrence, the band will perform songs from Acoustic Volume 2 and other albums as an acoustic quartet, an arrangement that ought to bring out each tracks's tunefulness and songcraft.
Show time is 9 p.m. Advance tickets to the all-ages show are $20.
Feb. 1 at RecordBar: Radar State
Radar State in an all-star quartet comprising members of four well-known bands from Kansas City: Matt Pryor and Jim Suptic (the Get Up Kids), Adam Phillips (the Architects), and Josh Berwanger (the Anniversary).
In 2017, the four friends/acquaintances got together in a rehearsal space and, with much ambition but few expectations, started birthing songs forged, not surprisingly, from the roots of punk, pop, and rock—the sounds you hear in their more famous bands. That year, they would release a 7-inch single, then a self-titled EP, book some live shows, and begin to focus in earnest on this new enterprise.
Those efforts paid off this year. In January, Radar State released the dandy full-length, Strays, and launched a national tour that stops in their hometown on Friday.
Strays has been praised for its organic, unvarnished vibe, which taps into the band's composite history. A reviewer at Brooklyn Veganwrote that Straysharkens back to the days when the members of Radar State were "just punk kids playing punk shows in small, unconventional venues, and this Radar State record reminds you they haven't forgotten where they came from one bit."
Catch them now while they're still slightly under the radar. Show time is 9 p.m. Tickets to the 18-and-older show are $12.

Feb. 2 at Sprint Center: Panic! At the Disco
Brendon Urie, Panic's founder and exuberant vocalist/leader, is also Panic's lone original or long-term member, following a series of dismissals and departures going back to 2006.
His backup ensemble now comprises guitarist Kenneth Harris and percussionist Dan Pawlovich, touring members since 2013, newbie Nicole Rowe (bass) plus a horn section and three-piece string section.
Personnel turmoil hasn't quelled Urie's drive or ability to deliver shows that are dynamic, brash, and theatrical—filled with plenty of visual surprises and vocal gymnastics. He's touring on Panic's latest album, Pray for the Wicked, which gets the most attention on this tour, but the set lists have visited each of the five previous full-lengths, including the 2005 debut, A Fever You Can't Sweat Out. Expect a cover or two, also, including Queen's Bohemian Rhapsody.
Two Feet and Betty Who open starting at 7 p.m. This show is sold-out.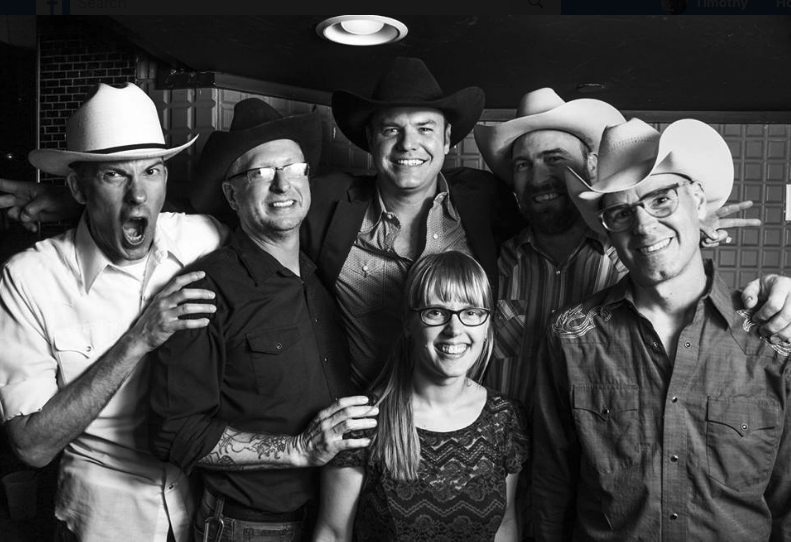 Feb. 2 at Knuckleheads: Starhaven Rounders and Tater & the Gravy Train
Fans of gold-standard classic country music: This show is for you.  Both bands pay tribute to the genre, bringing to the stage an enormous arsenal of country songs—the well-known and the obscure—by all the greats: Johnny Cash, Ray Price, Loretta Lynn, Faron Young, George Jones, Patsy Cline, Hank Williams, Willie Nelson, Waylon Jennings,  Kitty Wells, Merle Haggard, Buck Owens, etc. And if you're lucky, the Rounders may haul out their show-stopping cover of Prince's Purple Rain.
Show time is 8:30 p.m. Tickets are $10.
OTHER SHOWS TO KNOW ABOUT
John Mellencamp, March 14 at the Midland: Mr. Happy Go Lucky will celebrate a discography that goes back more than 40 years and includes some of the best songwriting of his generation.
Cypress Hill, March 15 at the Uptown Theater: This seminal California quartet was the first Latino American hip-hop act to receive both critical acclaim and commercial success, delivering several platinum and multi-platinum albums while often preaching the virtues of marijuana.
Ryan Bingham, April 9 at the Madrid Theater: Bingham is a stellar but unheralded country/blues storytelling singer-songwriter from South Texas.
Leo Kottke, April 10 at Liberty Hall: In his inimitable finger-picking style, he fuses folk, jazz, blues and other genres into a sound that is his own.
Neko Case, May 10 at the Uptown Theater: Case has evolved from a neo-traditional country act to an elite, crafty songwriter whose style defies genres and eludes boundaries.