This week's roster of recommended shows includes an anniversary show by goth-rock pioneers, a Pink Floyd tribute band, a guitar virtuoso, and Kansas City's best-ever mother-son duo.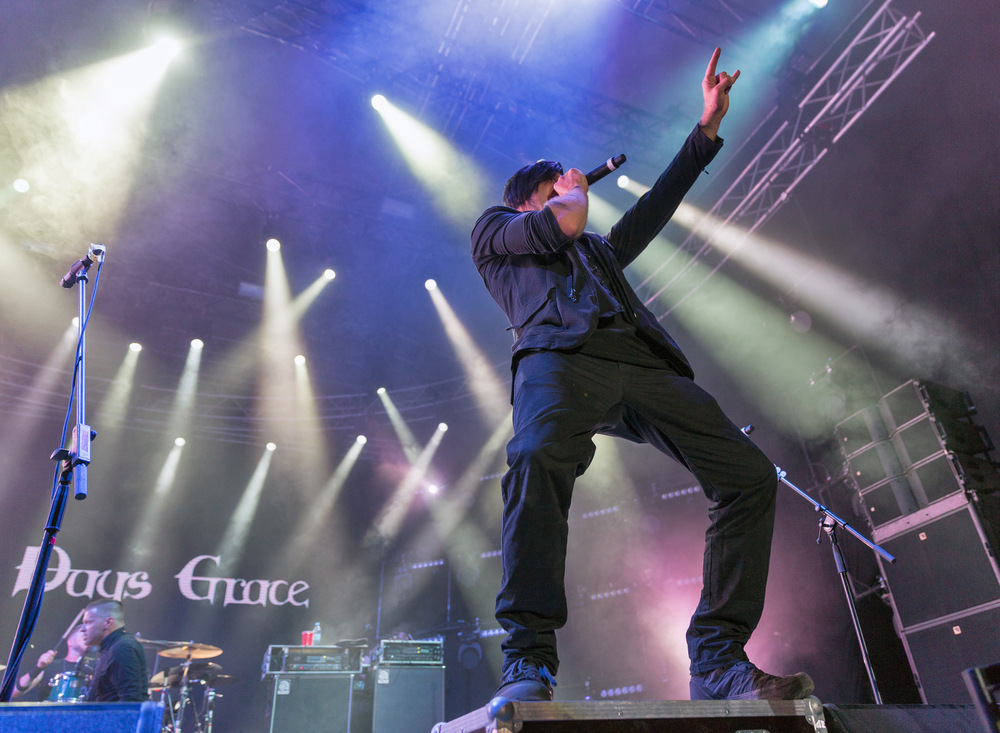 Jan. 23 at Sprint Center: Disturbed with Three Days Grace
Sprint Center is hosting the first big metal show of the year. Hard-rock stalwarts Disturbed have been bringing the noise to metalheads and headbangers since 1994 (minus a four-year hiatus). The Chicago band, which still features founding members Dan Donegan and Mike Wengren, is touring on Evolution, its seventh studio album, released in 2018.
Three Days Grace, a quartet from Ontario, Canada, explore grunge, alt-rock, and alt-metal in their hard-rock anthems.
Show time is 7:30 p.m. Tickets are  $34 to $79.
 Jan. 23 at the Arvest Bank Theater at the Midland: Jesse Cook
 Cook is a native of Toronto, Canada, who has lived and traveled all over the world. Along the way he became a guitar virtuoso in several styles of music, including classical, jazz, flamenco-rumba and other flavors of world music and has become one of the music world's most popular instrumentalists.
Cook has won several Juno Awards (Canada's Grammy) and was a silver winner in flamenco guitar in Acoustic Guitar magazine's Player's Choice Awards.
Show time is 8 p.m. Tickets are $34.50 and $45.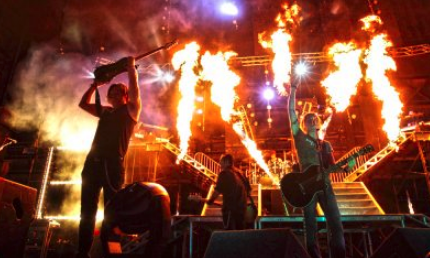 Jan. 25 at the Uptown Theater: El Monstero: A Tribute to Pink Floyd
 For nearly 20 years, this entourage of musicians and vocalists from St. Louis has been faithfully reviving the sounds, songs, and spectacle of one of the greatest art-rock bands ever.
Their set lists regularly comprise three dozen songs that visit every era of Pink Floyd. And according to one reviewer: "The band spares no expense on … sound, lighting, visual, pyro, wardrobe, (and) set design."
Show time is 8 p.m. Tickets are $27 to $45.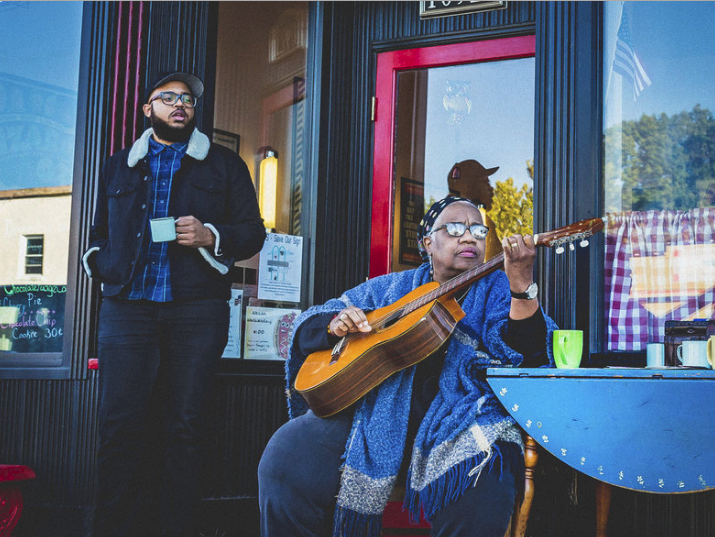 Jan. 26 at The Truman: Madisen Ward and the Mama Bear
This son-mother duo from Kansas City has made deep and lasting impressions since they stepped into the music world nearly five years ago. Their unique, imaginative take on folk music was immediately embraced by fans local and nationwide.  Their resume includes performances on Late Show With David Letterman, CBS Sunday Morning and at the Newport Folk Festival.
Backed by a full band, they will perform tracks from Skeleton Crew, their inaugural full-length from 2015, and Radio Winners, a six-track EP released in July that the Associated Press heralded as one of the year's best recordings.
Show time is 7:30 p.m. Tickets are $20 and $25.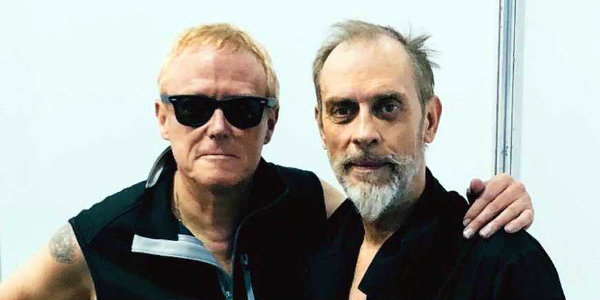 Jan. 29 at The Truman: Peter Murphy and David J
They are billing this as a 40 Years of Bauhaus Ruby Celebration, a tribute to the 40th anniversary of Bauhaus, a band beloved by a large cult of post-punk/goth-rock fans.
The lineup includes founding members Peter Murphy and David John Haskins. The show features a performance of In The Flat Field, the band's first album, followed by several Bauhaus classics and favorites (Bela Lugosi's Dead, She's in Parties, The Passion of Lovers).
Reviews of the show have been widely positive. From a review of a show in New Zealand in October:
"With goths of all ages dressed in their finery, the (venue) had the air of celebration, not necessarily of a 40-year-old band, but of a music and time and attitude that has always been on the fringe but nonetheless has been highly influential in much of the music and art that came afterward."
Show time is 8 p.m. Tickets are $35 to $200.
OTHER SHOWS TO KNOW ABOUT
David Wilcox, Feb.10 at the Lied Center: Wilcox has been a stalwart folk singer-songwriter for three decades, issuing songs that address universal themes that resonate with a wide audience. From the New York Times: "Many of his songs analyze the dynamics of relationships in epigrammatic verses that are at once earnest and gently humorous."
Metallica, March 6 at Sprint Center: It'll be their first show in Kansas City in more than 10 years (since October 2008). The set lists have visited nearly all 10 studio albums, from Kill 'Em Allto Hardwired … To Self-Destruct.
John McEuen and The String Wizards, March 15 at the Folly Theater: The founding member of the Nitty Gritty Dirt Band is out with the three-man string wizards, who include NGDB alum John Cable.
Weezer and the Pixies, March 26 at Sprint Center: Two indie-rock titans from different eras will unleash their hard, loud and catchy anthems into the arena-rock environment.
Arturo Sandoval, April 27 at the Folly Theater:Sandoval is a bona fide legend in jazz, as a composer and musician. From AllMusic.com: "A blazing, technically flawless trumpeter from Cuba, Arturo Sandoval has been dazzling audiences all over the world with his supercharged tone and bop-flavored flurries way up in the trumpet's highest register."