The January music schedule is heating up. This week's recommendations include a collaboration between the Kansas City Symphony and a Texas songwriting legend, a mandolin virtuoso, and a Kansas City all-star tribute to David Bowie.

Jan. 18-20 at the Kauffman Center for the Performing Arts: An Evening with Lyle Lovett and the Kansas City Symphony
Lovett entered the music world auspiciously more than 30 year ago, releasing his self-titled debut album, which included his classic song, This Old Porch, co-written with his former college roommate and fellow Texan, Robert Earl Keen.
That album established Lovett as one of the keenest and wittiest story-telling songwriters of his generation. He has maintained that title over the course of a dozen ensuing albums that lyrically explore life's trials, tribulations, and triumphs lyrically while musically indulging in a variety of genres, from country and folk to gospel, the blues and jazz.
This weekend, Lovett and his Small Band will join the Kansas City Symphony for three shows in Helzberg Hall to celebrate his deep, stellar catalog of music.
Show times are 8 p.m. Friday, 8 p.m. Saturday, and 2 p.m. Sunday. Tickets start at $40.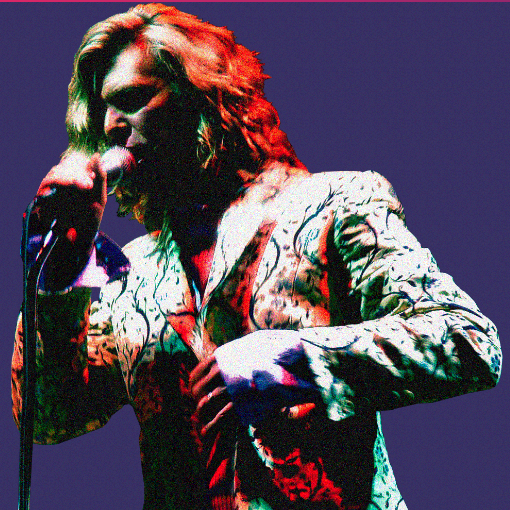 Jan. 18-19 at RecordBar: The Band That Fell To Earth: A Tribute to David Bowie
In late 2015, a group of all-star Kansas City musicians organized what was supposed to be a tribute to a living rock legend, David Bowie. But as they were preparing for that January 2016 performance at Knuckleheads, Bowie died of cancer, and the tribute was transformed into a memorial and a public expression of love and grief.
Response to that inaugural show was so great, it was moved to a larger venue, the Uptown Theater, and the tribute has since become an annual event. This year, it has been expanded to two nights at RecordBar, and several guests vocalists will join the 15-person core group—The Band That Fell To Earth—for this annual celebration of Bowie's music. The set lists will vary slightly each night.
Show times are 9 p.m. both nights. Tickets are $15.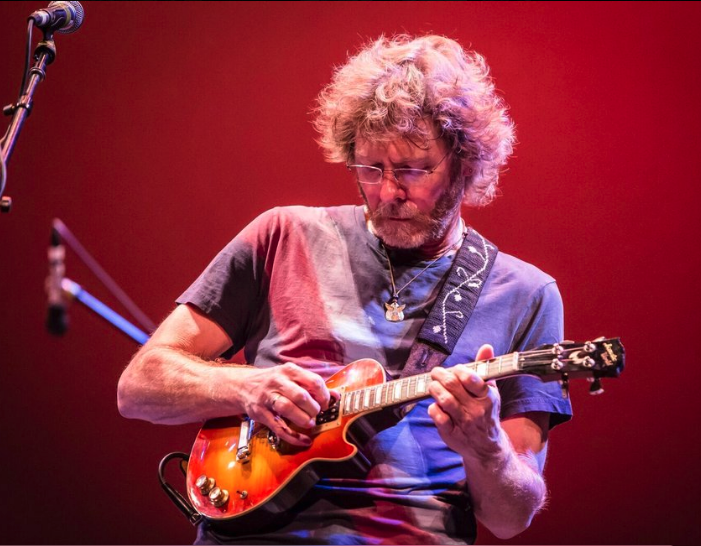 Jan. 18 at Knuckeheads: Sam Bush
Bush is best known for his virtuosity on the mandolin (and his regular collaborations with Alison Krauss), but he is a highly skilled multi-instrumentalist, going back to his days with the New Grass Revival (featuring Bush, Bela Fleck, Butch Robins, Courtney Johnson and others).
He will showcase his multi-instrumental virtuosity when he stops by Knuckleheads this weekend. The opener: the Mighty Pines, a duo from St. Louis who serve up a hearty stew that combines bluegrass, country, rock and soul.
Show time is 8:30 p.m. Tickets are $24.50.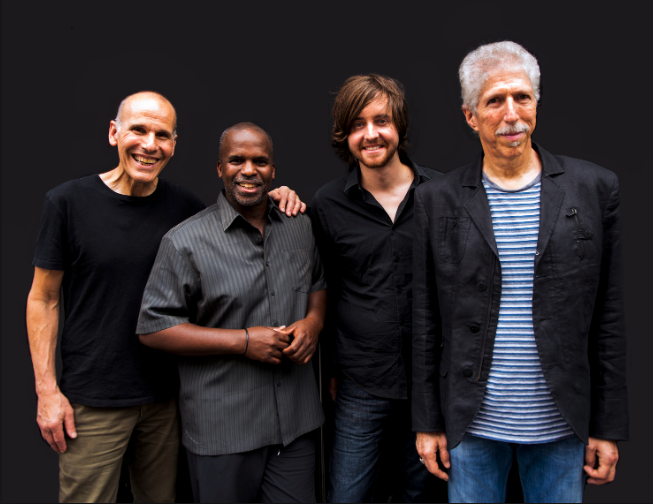 Jan. 18 at the Folly Theater: The Yellowjackets
They have navigated a host of personnel changes, but after more than 40 years, the Grammy-winning Yellowjackets remain one of the world's most heralded and successful jazz fusion ensembles.
The current version comprises founding member Russell Ferrante (keyboards, synths), longtime member Bob Mintzer (sax, bass clarinet), drummer William Kennedy, who rejoined the band in 2010 after a 12-year absence, and bassist Dane Alderson, who joined in 2015.
In 2018, the Yellowjackets released Raising Our Voice, one of the more than two dozen albums the quartet has released since1981. It features vocal performances in English and Portugese from Brazilian singer Luciana Souza.
You can hear tracks from that album and other Yellowjacket classics when the band visits the Folly Theater this weekend.
Show time is 8 p.m. Gerald Dunn, general manager of the American Jazz Museum, will lead a JazzTalk discussion before the show, starting at 7 p.m. Tickets are $15 to $55.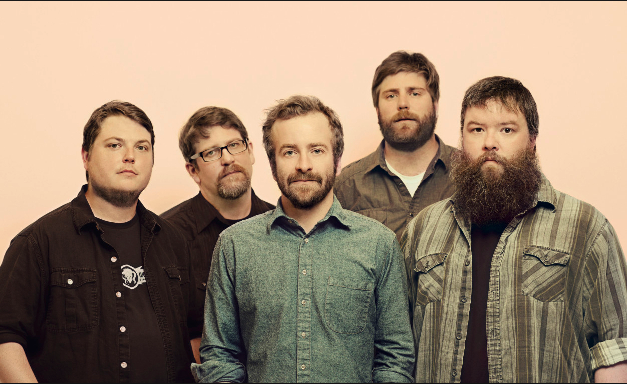 Jan. 19 at The Truman: Trampled By Turtles
Nothing about Trampled By Turtles is slow-moving or ponderous, despite what they call themselves. The string-band from Duluth, Minn., (birthplace of Bob Dylan) has made a name for itself, especially in jam-band circles, with its lively, high-octane blend of bluegrass, country, folk, and Americana and its high-energy performances.
At their show at the Truman, the Turtles will showcase songs from their eighth studio album, Life Is Good On The Open Road, released in May, which signified their return from a two–year hiatus and which Glidemagazine called "their finest album yet."
Show time is 8 p.m. Tickets to the all-ages show are $25.
OTHER SHOWS TO KNOW ABOUT
The Pete Zimmer Quartet, Jan. 20 at Ça Va: Zimmer, a drummer extraordinaire from New York, will be joined by a trio of Kansas City ringers:  Matt Otto (tenor sax), Matt Ouellette (piano) and Ben Leifer (bass). For more information, visit take5kc.com.
Peter Murphy and David J, Jan. 28 at The Truman: The pair are touring to celebrate the 40th anniversary of their legendary post-punk, goth-rock band, Bauhaus.
Soccer Mommy, Feb. 26 at RecordBar: Soccer Mommy is Sophie Allison, a Nashville native who composes indie-pop songs with keen melodies and astute, intimate lyrics.
 Julia Othmer, Feb. 28 in The Garage at Knuckleheads: Othmer, a Kansas City native, is a dynamic musician (piano/keyboards), vocalist, songwriter, and live performer.
St. Paul and the Broken Bones, March 27 at the Arvest Bank Theater at the Midland: This eight-piece band from Birmingham, Ala., can throw down old-school, taproot Southern soul.