This week's list of recommended shows includes an arena show by a DJ duo, brotherly trio, and an all-time great American rock band.
Nov. 13 at The Truman: The Wood Brothers
 The Woods are a trio comprising brothers Oliver and Chris Wood and multi-instrumentalist Jano Rix. Their music incorporates elements of blues, folk, soul, gospel, country, and jazz (Chris Woods' milieu in Medeski Martin and Wood).
In a review of their stellar One Drop of Truth album, the All-Music Guide lauded its array of styles: "Opening with a post-hurricane blues lament that's more fun than it should be, the 10-track set touches on nearly every sonic and stylistic roots rock proclivity, from breezy funk (Happiness Jones) to mellow, harmony-rich retro-pop (Seasick Emotions) … The swampy Sky High and the Big Pink-worthy This Is It are sure to become live staples."
Their live shows are typically unbound, free-wheeling affairs that include some unexpectedly smooth dance moves, which elevates the spirit of their music.
Show time is 8 p.m. Tickets are $26-$29.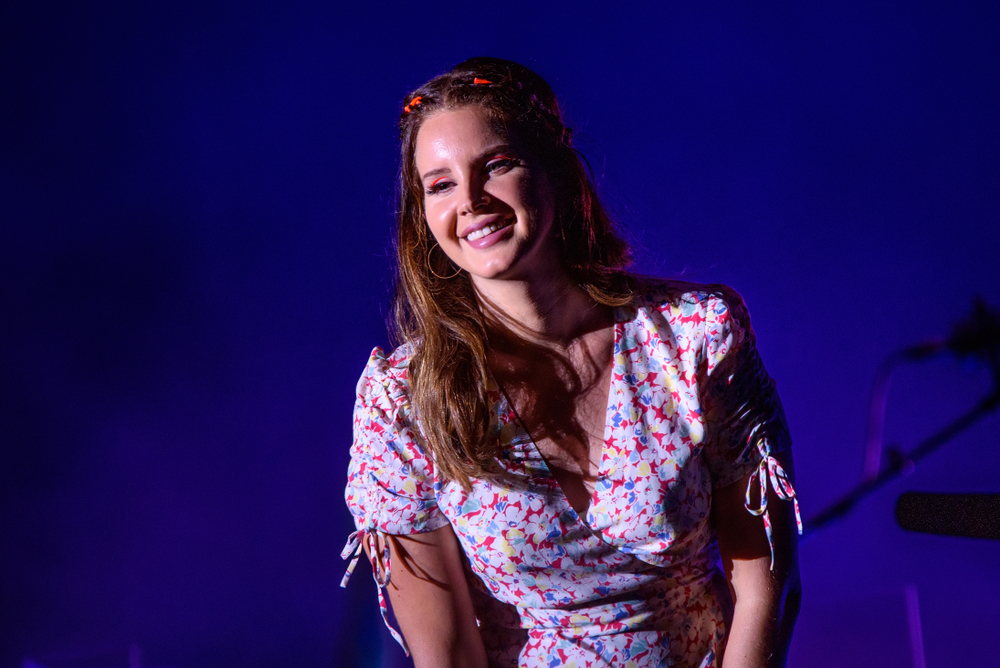 Nov. 14 at the Uptown Theater: Lana Del Rey
In a hyper-glowing review of Lana Del Rey's latest album, Norman F***ing Rockwell, a critic for Pitchfork wrote: "On her elegant and complex fifth album,  Lana Del Rey sings exquisitely of freedom and transformation and the wreckage of being alive. It establishes her as one of America's greatest songwriters."  She gave the album a 9.4 out of 10 rating—lofty praise for a publication that spends points penuriously.
Born Elizabeth Grant in New York City in June 1985, Del Rey first started performing in 2006. Her first album, Born to Die, released in 2012, was widely dismissed. Pitchfork's take on that one: "For all of its coos about love and devotion, it's the album equivalent of a faked orgasm– a collection of torch songs with no fire." Under the Radar wrote: "So the question becomes, is Born to Die more good than bad, or vice versa? Let's err with the former, hype be damned."
But with each successive release, Del Rey grew as a songwtiter and critics warmed up to her talents and charms, starting with 2015's Honeymoon, about which critic Robert Christgau wrote: "Presumably anybody who thinks her shtick has stagnated is too embarrassed to pay attention, because without a doubt it's evolved."
Rockwell is by far her most-lauded album, earning gaudy praise from fans and critics.  More from Pitchfork:  "Trading much of her hardboiled trap-pop and trip-hop malaise for baroque piano ballads and dazzling folk—equal parts Brill Building precision, windswept Laurel Canyon, and 2019 parlances—Lana has begun a dynamic second act in profundity."
Declaring her one of America's greatest songwriters feels a bit excessive, if not hyperbolic. But this work at least puts her on the outskirts of the conversation and has turned her into a marquee must-see artists about to outgrow the theaters she keeps selling out.
Show time is 8 p.m. Tickets start at $59.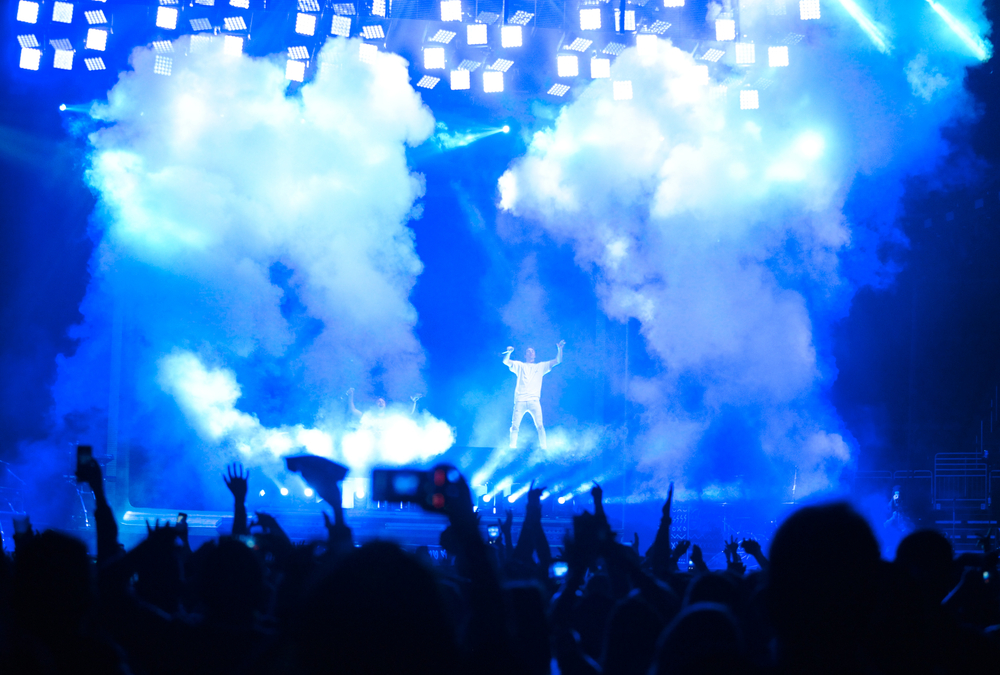 Nov. 15 at Sprint Center: The Chainsmokers
All they do is concoct hits and sell tickets, selling out arenas and generating more than 5 billion—yes, billion—streams. Most critics aren't down with their superficial manipulation of EDM, but their legions of fans don't care. They're just two DJs, but the Chainsmokers will bring to Sprint Center a lavish, visual and aural spectacle and a passel of hits (Closer, Selfie, Don't Let Me Down). And the crowd will involuntarily submit to all the relentless bass-throbbing grooves.
 5 Seconds of Summer and Lennon Stella open at 7 p.m. Tickets start at $23.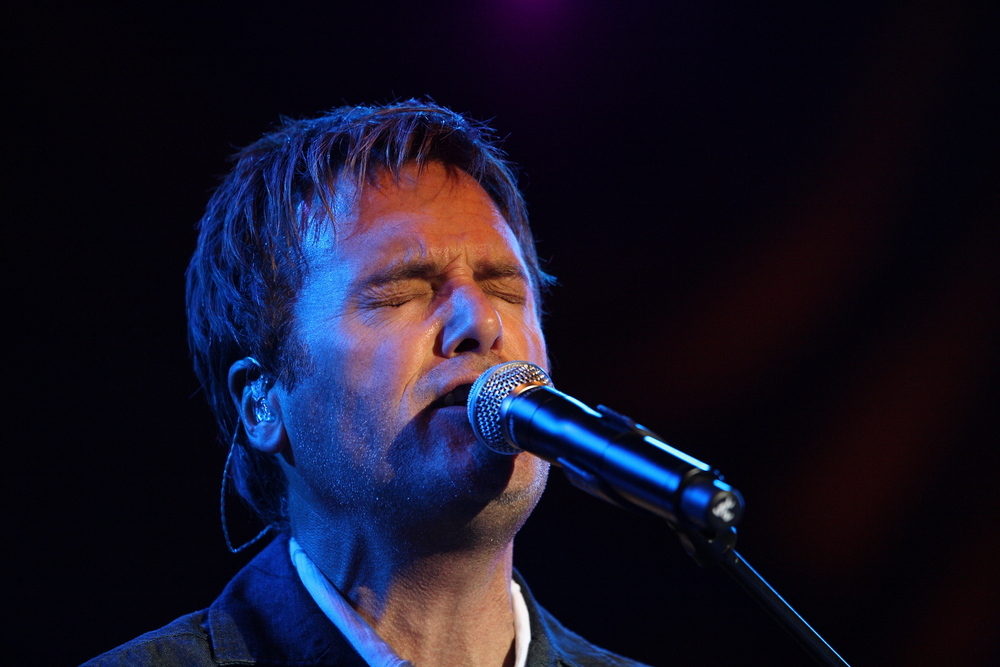 Nov. 17 at the Folly Theater: Michael W. Smith
Smith is one of the most-decorated—45 Dove Awards, three Grammys—and successful (15 million albums sold worldwide) artists in the history of contemporary Christian music. He's also a devout philanthropist dedicated to several causes, including preventing AIDS in Africa and helping homeless or troubled teens in Tennessee.
Smith doesn't get to Kansas City very often. His previous performance here was with Amy Grant at Sprint Center in December 2017. Before that, he performed at Arrowhead Stadium in October 2004, part of the Billy Graham Heartland Crusade.
 Show time is 7:30 p.m. Tickets are $25-$75.

Nov. 17 at the Arvest Bank Theatre at the Midland: Wilco
Wilco has been around since 1994, but more importantly this lineup has been together for 15 years. That time together has turned them into an elite ensemble, among the best American bands ever.
Jeff Tweedy is its frontman, vocalist and chief songwriter, but he is backed by an ensemble of ringers: drummer Glenn Kotche, guitarist Nels Cline, multi-instrumentalists Mikael Jorgensen and Pat Sansone, and bassist and co-founding member John Stirratt.
Since 2004, the band's sound has matured—mellowed, some would say. But each record has brought out Tweedy's evolving strengths as a songwriter and the band's brilliant ways of forging those songs into well-crafted compositions.
Wilco is touring on Ode to Joy, its sixth album with this lineup. Rolling Stone called it the band's best in years, a "beautiful exercise in downhearted uplift."
Tuomo & Markus opens at 7:30 p.m. Tickets are $45-$65.
OTHER SHOWS TO KNOW ABOUT
 Peelander-Z, Nov. 14 at RecordBar: Because this Texas-based Japanese punk band puts on a wild and kinetic live show.
The Neighbourhood, Nov. 16 at the Arvest Bank Theatre at the Midland: If you like you rock down-tempo and gloomy, this show's for you.
 Project H, Nov. 17 at RecordBar:  Because Ryan Heinlein's brassy and jazzy seven-piece band will be accompanied by a string ensemble.
Helmet, Nov. 23 at the Riot Room: These hardcore/alt-metal stalwarts from New York City have been at it relentlessly for 30 years.
 Ronnie Milsap, Nov. 23 at Knuckleheads Saloon: Because he is country music royalty.