Most of the big tours hibernate during the holidays, but there are plenty of good shows to choose from at smaller venues this time of the year. This week's options include several tribute shows, a benefit for children of war, and a dazzling percussionist with a Kansas City connection.
Jan. 3 at the Granada Theater in Lawrence: American Aquarium
This quintet from North Carolina has found its place among favorite bands in the alt-country/Americana realm by adding their own flavors and twists as they experiment with the genre's deep traditions. It gets its name from a Wilco song, which is fitting, given Jeff Tweedy's ties to Uncle Tupelo, a band that was among the founding fathers of the 1990s alt-country wave.
Jamie Lin Wilson opens at 8 p.m. Tickets are $15 in advance, $18 at the door.

Jan. 4 at the Green Lady Lounge: Guitar Elation
This quartet comprising some of Kansas City's finest jazz musicians—Ken Lovern, Brian Baggett, Todd Strait, and Danny Embrey—celebrates the guitar and its diverse, magical place in jazz, from its inception to the modern and post-modern eras and heroes from Charlie Christian to Pat Metheny and beyond.
Show time is 8 p.m. Admission is free.

Jan. 4-5 at Knuckleheads: Tribute weekend
Here's a chance to see/hear music from three legends and Hall of Fame all-stars.
It starts Friday night, when Killer Queen unleashes its homage to one of the artsy-est rock troupes ever, Queen—courtesy of the band Saucy Jack.  Show time is 9 p.m. Friday. Tickets are $15.
If you're in the mood for something funkier and dance-ier, check out Make It Funky Part 2, a whirlwind tribute to the King of Soul, James Brown, presented by Next Level Live.  Show time is 8 p.m. Friday. Tickets are $25 each, two for $40 or 10 for $180.
Saturday night, six Elvis Presley devotees and/or impersonators will celebrate the King's impending 84th birthday with "Remembering Elvis," an earnest tribute to the many phases and facets of the one-and-only.
Show time is 7:30 p.m. Saturday. Tickets are $15.
Jan. 5 at RecordBar: War Child Benefit
Proceeds from this concert will go to War Child, a non-profit, non-governmental organization that raises money to assist some of the millions of children around the world living in war or armed-conflict zones.
Four of Kansas City's best singer-songwriters will perform a diverse one-hour set each. The lineup (in order of performance): Erica McKenzie, Ivory Blue, John Keck, and Adriana Nicole.
Show time is 8 p.m. Admission is $15.This is an 18-and-older show.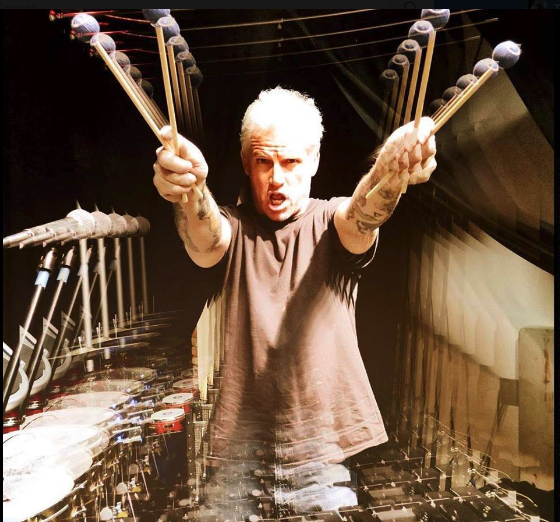 Jan. 5 at The Ship: The Mike Dillon Band
Dillon is a world-class percussionist with ties to Kansas City (the band Billy Goat) who has collaborated with some of the biggest names in music, artists such as Les Claypool and Ani DiFranco and, most recently, Rickie Lee Jones. With his band, Dillon showcases his eclectic wizardry as a percussionist, particularly his mastery of the jazz vibraphone.
Show time is 10 p.m. Admission is $5.
FIVE OTHER SHOWS TO KNOW ABOUT
Kane Brown at Silverstein Eye Centers Arena, Jan. 17: Brown is a rising, 20-something modern-country star who overcame a tough childhood, attracted some limelight in the reality-entertainment world (The X Factor) and has since made big waves on country radio.
Lyle Lovett with the Kansas City Symphony at the Kauffman Center for the Performing Arts, Jan. 18: Lovett is as charming and witty an entertainer as he is a gifted and poetic songwriter, and much of his music is perfectly suited to orchestral arrangements. This should be a special night.
Eric Johnson at the Madrid Theater, Jan. 19: Johnson is a Grammy-winning musician who dabbles dynamically in an array of styles and genres, including rock, fusion jazz, and blues.
DeVotchKa at Record Bar, Jan. 31: This trio from Denver employs more instruments than a marching band. Live, they use all that to issue their intoxicating and cinematic blend of folk, cabaret-rock, indie-rock and other genres. Their shows are an absolute don't-miss. Neyla Pekarek, formerly of The Lumineers, opens.
Steve Earle at Liberty Hall, Feb. 19: He was recently at Knuckleheads, celebrating the 30th anniversary of his Copperhead Road album. This time, he'll do the usual: Honor an entire catalog that goes back to the mid-1980s and is loaded with classics.