Aug. 22 at Starlight Theatre: Niall Horan with Maren Morris
Horan is a native of Mullingar, Ireland, best-known as a member of the British boy band One Direction. After the band went on hiatus in 2016, Horan went into the studio to record Flicker, his debut solo album, released in October.  The week of its release, the album was No. 1 on the Billboard Top 200 chart. The album received mostly fair to positive reviews. The British music magazine New Music Express gave it three out of five stars, calling it "appealingly simple and straightforward' and praising its influences, which include Maroon 5, the Police, Fleetwood Mac and the Eagles.
Morris is a soulful country singer-songwriter whose album Hero reached No. 5 on the Billboard Top 200 chart and was a Best Country Album nominee at the 59th Grammy Awards.
Show time is 7:30 p.m. Tickets are $29.50 to $107.
Aug. 23 at Knuckleheads Saloon: Mary Gauthier
Gauthier is a gifted singer-songwriter whose songs have been recorded by Jimmy Buffett, Tim McGraw, Blake Shelton and Bettye Lavette.  On her latest album, Rifles and Rosary Beads, Gauthier co-wrote songs with U.S. military veterans and their families through the nonprofit Songwriting With: Soldiers. The Los Angeles Times said of the album: "You'll be hard-pressed to hear a more powerfully moving work … this year or any other year."
Show time is 8 p.m. Tickets are $18.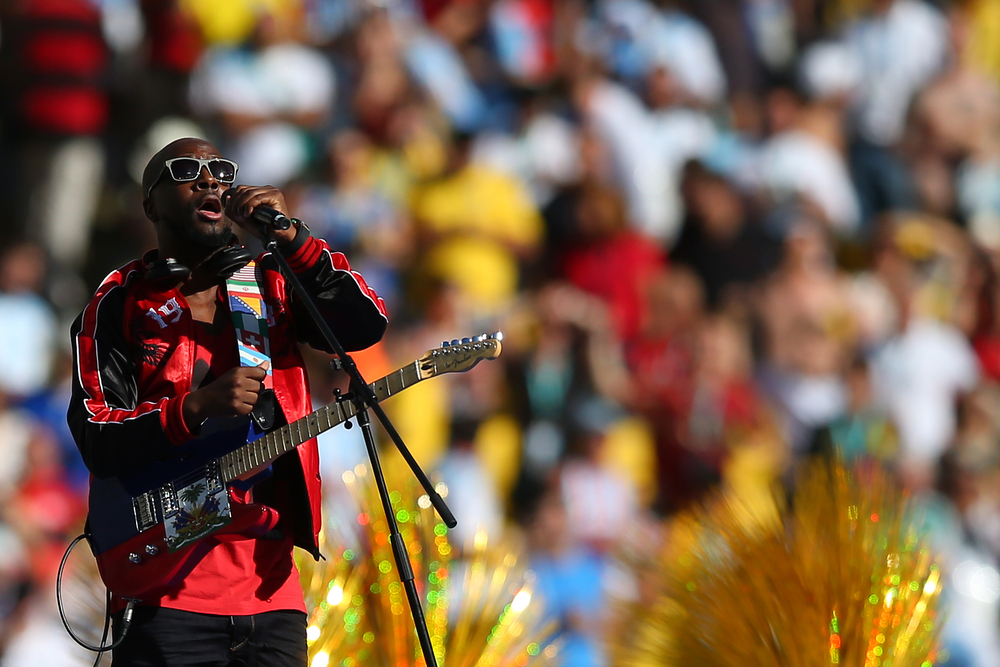 Aug. 24 at Crossroads KC: Wyclef Jean with Blackalicious
Jean is a Haitian rapper, actor and three-time Grammy winner best-known as the co-founder of the New Jersey hip-hop trio the Fugees. He has released eight studio albums, the most successful of which was The Eclectic: 2 Sides II A Book, released in 2000.
Blackalicious is a hip-hop duo from Sacramento, Calif., comprising DJ/producer Chief XL and rapper Gift of Gab, who was heralded by AllMusic.com as one of the "very finest MCs to ever pick up a microphone."
Jazzy Arma and are also on the bill. Show time is 7 p.m. Tickets are $28 to $76.50.
Aug. 25 in the Gospel Lounge at Knuckleheads Saloon: Shelby Lynne
This is a once-in-a-lifetime chance to see a Grammy-winning singer-songwriter in one of the most intimate venues in Kansas City. The Gospel Lounge's capacity is 70 people, so it'll feel like Lynne is performing on your porch or in your living room. Lynne has released 15 studio albums, including the widely acclaimed I Am Shelby Lynne, released in 1999. Lynne won the Best New Artist at the 2000 Grammy Awards.
Show time is 7:30 p.m. Tickets are $99.50 to $159.50.
Aug. 26 at the Sprint Center: Luke Bryan with Morgan Wallen and Jon Pardi
Bryan is one of the most popular stars in country music, both as a recording artist and live entertainer. He is one of the prime purveyors of so-called bro' country, which mixes country and rock with hip-hop and other genres in songs typically about beer and alcohol, pickup trucks and pretty girls. He has released six studio albums, four of which topped both the Billboard 200 chart and the Billboard country charts.
Wallen is a country singer with a No. 1 country hit, Up Down, recorded with the country duo Florida Georgia Line. Pardi is an accomplished songwriter whose music falls in the "red-dirt country" genre.
Show time is 7 p.m. Tickets are $36 to $87.
FIVE MORE SHOWS TO KNOW ABOUT
Ringo Starr and his All-Star Band at Starlight Theatre, Sept. 3: He's not exaggerating when he calls it an All-Star Band. This version includes Colin Hay (Men at Work), Steve Lukather (Toto) and Graham Gouldman (10cc).
Gary Numan at the Madrid Theater, Sept. 11: Numan is revered as a pioneer of electronic music. He has a wealth of influential and intriguing material, including the hit "Cars."
Andrew W.K. at the RecordBar, Sept. 19: Few performers can work a crowd into a rowdy, raucous, sweaty frenzy like the party monster from Northern California.
Ben Folds at the Kauffman Center for the Performing Arts, Sept. 25: Folds is a lively and engaging live entertainer no matter where he performs, but especially so at the Kauffman Center, where he has performed three times.
Andrew Bird with the Kansas City Symphony, Sept. 29 at the Kauffman Center for the Performing Arts: Bird is wildly entertaining as a solo artist. With the symphony behind him, he should be nothing short of exhilarating.