As we head into May, the music calendar gets significantly busier, and some of the outdoor venues will open for business, including Starlight Theatre, which this month presents what will likely be one of this year's best shows. 
Alison Krauss and Robert Plant: May 5 at Starlight Theatre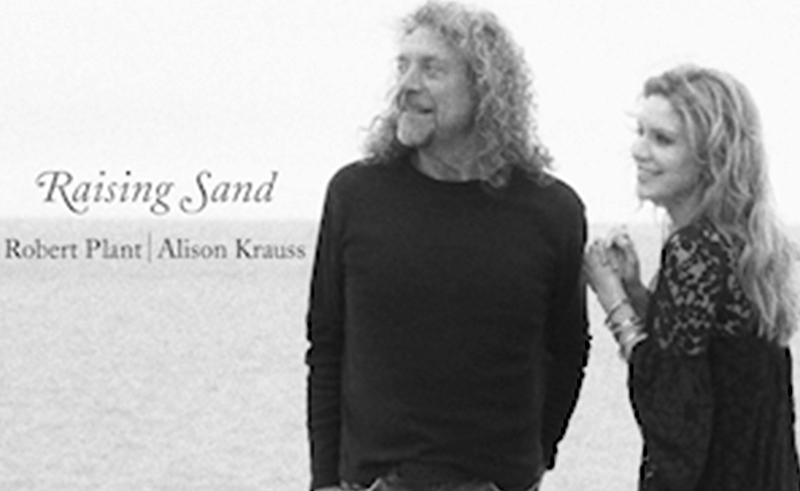 When this disparate pair released its first collaboration, the cosmic Raising Sand, in 2007, what on the surface looked like an incongruous and novel one-off project featuring stars from different music galaxies soon became one of the year's best and most-decorated albums and the start of what fans hoped would be a long and bountiful collaboration. Then the wait for a follow-up began. 
Fourteen years later, in November 2021, the two and producer T-Bone Burnett delivered once again. Raise the Roof, their second album picks up where its predecessor left off. It comprises one original song, High and Lonesome, and covers of songs by  Merle Haggard, the Everly Brothers, Allen Toussaint, Calexico, Lucinda Williams, and others. It also doubles down on the sound and vibe of its predecessor. The Guardian called the album "uplifting and enthralling"; in The New York Times, Jon Pareles wrote that the album "almost magically reclaims the spectral tone" of its predecessor.
Their show at Starlight Theatre in September 2008 remains among my all-time favorites. Expect another stunning performance this time. Show time is 8 p.m. Tickets start at $35.
The 2023 season at Lemonade Park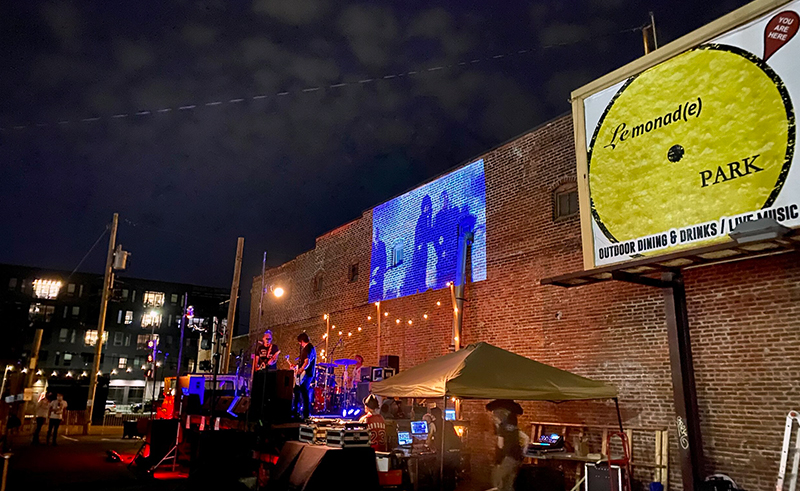 The pandemic took a steep, heavy toll from the world of live music in 2020-21, but there were a few silver linings. Lemonade Park is one of them. This outdoor venue in the West Bottoms was founded as a safe, socially-distanced haven for bands, musicians, and fans, a place that met all the safety requirements and suggestions for gathering as we emerged slowly and carefully from quarantine and isolation. It has since evolved into a viable, attractive outdoor performance place, one surrounded by food, drink, and other entertainment enterprises, including Voltaire, the elite restaurant the venue conjoins.
Lemonade Park's third season begins Friday, May 5. The lineup: Whiskey Mash Band (punk/bluegrass) and Front Porch (old-time country/bluegrass). Future shows include El Dusty (hip-hop) on May 12, the Freedom Affair (original funk, R&B, soul), May 26; RadFest featuring Radkey (Afro-punk, rock), the Phantastics (funk, soul)  and others, June 3; the legendary hardcore punk band Fear, June 15;  Kottonmouth Kings (hard rock/rap, June 18; Supersuckers (country/punk/rock), June 28.
The schedule already comprises nearly three dozen shows and runs into early September. Tickets are generally less than $25, some as low as $14. Visit lemonadeparkkc.com for an updated schedule and to buy tickets.
Willie Nelson: May 20 at Azura Amphitheater
He turned 90 the last weekend of April, and Willie spent it in Hollywood, where he'd been cast as the star/leading man of his own two-day birthday celebration: Long Story Short: Willie Nelson 90. His supporting cast was vast, diverse, and star-studded: Lyle Lovett, Norah Jones, Beck, the Chicks, Sturgill Simpson, Gary Clark Jr., the Lumineers, Ziggy Marley, Jack Johnson, Bob Weir, Chris Stapleton, and others.
But this love-and-music fest was no farewell nor valediction, no ride-off into the sunset. Rather it was just the start of Nelson's summer tour, which comes to the amphitheater in Bonner Springs just three weeks after he joined the world of nonagenarians. Expect to hear plenty of hits and favorites, but remember: Nelson is no heritage act. He has released five albums since 2020, including the stellar I Don't Know a Thing About Love, which came out in March. Show time is 5:30 p.m. Tickets start at $34.50
Kansas City Folk Fest: May 20 at Washington Square Park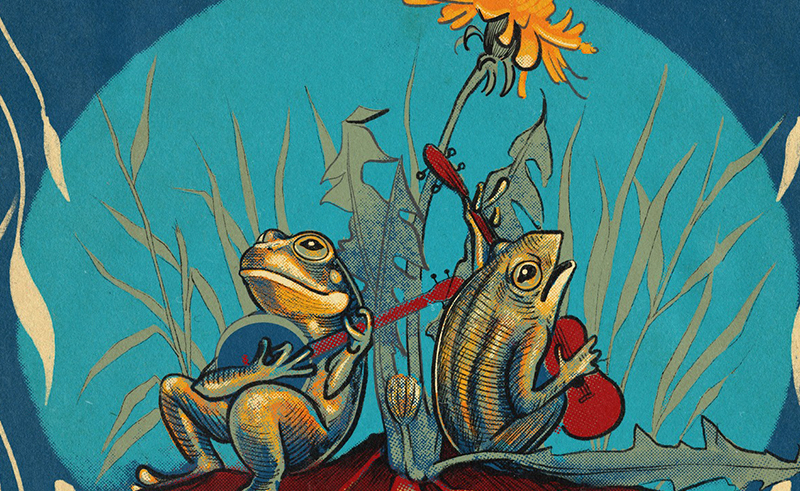 This "family- and earth-friendly" festival features more than just music. It also celebrates poetry, dance, story-telling, food – lots of food trucks – the visual arts, crafts, and more. At its inception, it was hosted by the Folk Alliance International, a worldwide folk festival with headquarters in Kansas City, where the festival has been held many times. In January 2022, the Kansas City Folk Fest became an independent non-profit.
This year's music lineup includes headliners Krystle Warren with Solomon Dorsey, who met as students at the Paseo Academy of the Fine and Performing Arts. In 2016, Warren told Gina Kaufmann of KCUR that the academy is where she found her artistic footing: "In any other environment I could have been perceived as this strange, weird, quiet kid. There, I was celebrated for being a singer, being a musician, being different." In her bio, AllAboutJazz.com, compares her vocal stylings to legends like Stevie Wonder and Donnie Hathaway. And in her songs, which visit country, folk, jazz, and other genres, it senses a variety of varied influences: "from Nick Drake to Joni Mitchell to Willie Nelson."
Dorsey is a bassist, singer, and producer whose resume includes time at the University of Missouri-Kansas City, where he studied classical voice but also played acoustic bass, eventually ending up performing with jazz legend Bobby Watson. Since 2003, he has been living in New York, where he moved to complete his music degree at the New York School for Jazz and Contemporary Music and where he now performs regularly with several jazz artists and ensembles.
For a complete lineup, visit  kansascityfolkfestival.org. The festival begins at noon. Admission is free.
The Mavericks: May 25-27 at Knuckleheads Saloon
That's correct: Three shows in three nights, a standard Kansas City/Knuckleheads run for this band whose energy never wanes and whose music refuses to age. Their diverse and inimitable mix of country and rock with Tex/Mex and Latin flavors was enriched in 2020 with the release of their first-ever all-Spanish album, En Español, which adds even more joy and fervor to their high-energy performances.
Show times are 8 p.m. Thursday and Friday; 8:30 p.m. Saturday. Tickets start at $49.50; multiple-show bundles are available.
Five More Shows You Should Know About
Summer Breeze: A Tribute to Yacht Rock: May 5 at Knuckleheads Saloon
This Kansas City ensemble deftly performs many of the soft-rock classics of artists and bands like Chicago, Michael McDonald, Christopher Cross, Hall and Oates, and others. Show time is 8 p.m. Tickets start at $25.
Tenacious D: May 9 at Starlight Theatre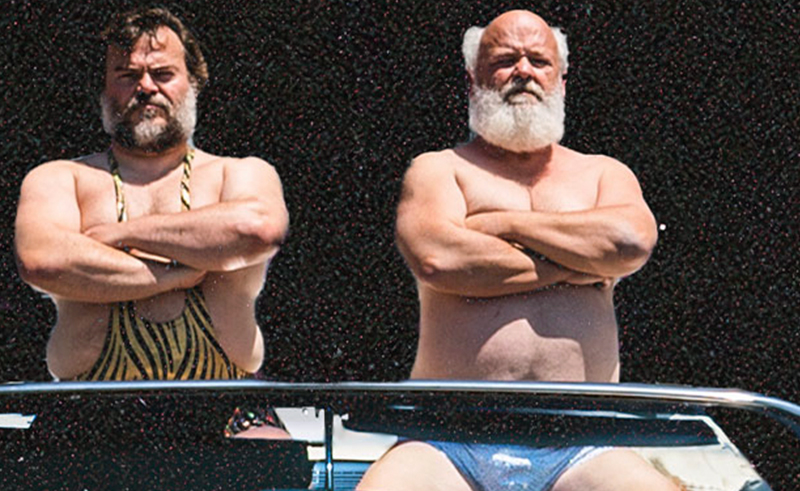 Jack Black and Gyle Gass are back for another round of riotous music-comedy, this one dubbed The Spicy Meatball Tour. One-man band Steel Beans opens. Show time is 8 p.m. Tickets start at $35.
Making Movies: May 21 at Knuckleheads Saloon
They're chart-topping Grammy nominees – for collaboration with Latin-music icon Ruben Blades – from Kansas City who have performed with a long and illustrious list of stars and superbands, including Blades, Los Lobos, Arcade Fire, Galactic, and Thievery Corporation. They're classified as Latin rock, but their music is a mosaic of styles drawn from rock, classic rock, and traditional Latin music. Their live shows are pageants of sounds and visuals – cinematic, to use a movie term. Stranded in the City (R&B, funk, country, Tex-Mex, rock) opens at 7:30 p.m. Tickets are $27.50.
Chicago: May 26 at Starlight Theatre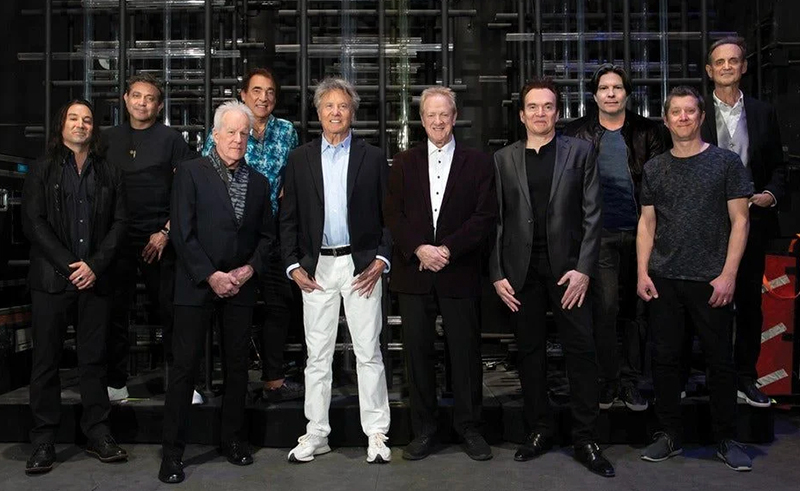 They've sold 100 million albums worldwide, and they have nearly as many hits as Ty Cobb. More than 50 years since its inception, this band, which still includes three founding members, keeps rekindling those many songs and memories. Show time is 7 p.m. Tickets start at $39.50.
Les Claypool's Fearless Flying Frog Brigade: May 26 at Grinders KC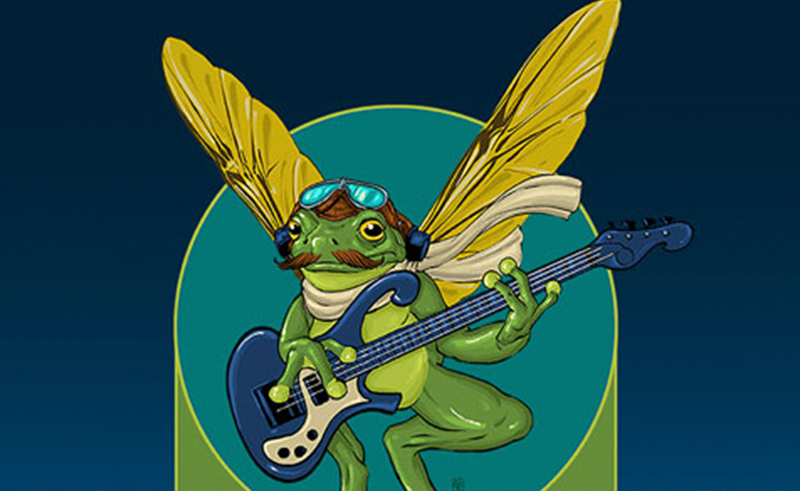 The hiatus is over. After 20 years, bassist Les Claypool, famous for another band he founded, Primus, has relaunched his Fearless Frog Brigade, an equally adventurous and progressive ensemble that includes guitarist Sean Lennon and Kansas City percussionist Mike Dillon. Show time is 7 p.m. Tickets start at $45.