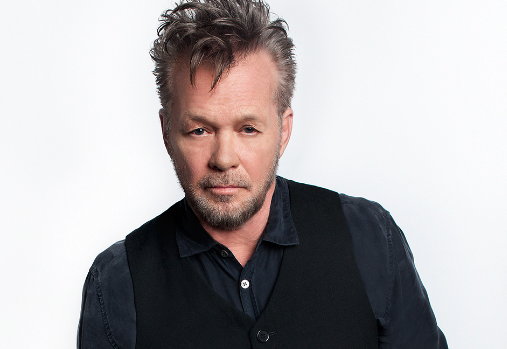 Early in his 100-minute set Thursday night at the Arvest Bank Theater at the Midland, John Mellencamp issued a request that was really a warning.
To paraphrase: We're going to play songs you know, songs you don't know, songs you can sing-along to and songs you can dance to. There will be some quieter moments. If you're one of those (bleeps) who likes to talk loudly during quiet moments, please take it outside.
Remarkably, the sold-out crowd heeded his words throughout the lively 100-minute show, which was filled with all of the above: singing, dancing, and reverence and attention during those reflective moments.
The evening opened with a 20-minute documentary about Mellencamp and his principled devotion to his art and all that he endured to achieve his high-level of success, including chronic anxiety attacks.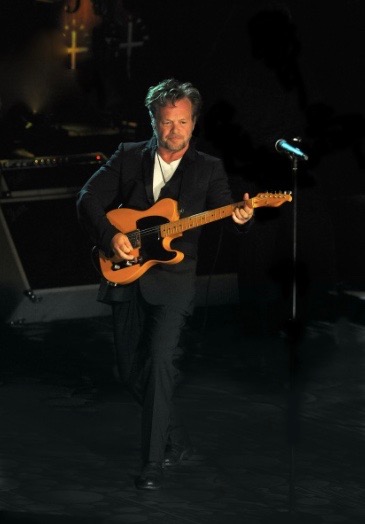 Then he took the stage with his six-piece band that included longtime members Miriam Sturm (violin) and Andy York and Mike Wanchic (guitars). They opened with Lawless Times, a track from the 2014 Plain Spoken album that laments the breach of trust across our culture: You can't trust your neighbor, your spouse, the police, or your leaders: "Don't look too close at the government / Hard tellin' what you'll find."
He continued the foreboding mood with Troubled Land, a track from Life, Death, Love and Freedom, an album he has called not only his best, but one of the best albums ever.
Then came Minutes to Memories, the first of four tracks from the stellar Scarecrow album. It's an advisement to younger generations that life can be difficult but "You are young and you are the future / So suck it up and tough it out / The best you can."
Mellencamp is a Heartland populist and he showed that hand several times, starting with Small Town, one of his biggest hits. Its intro prompted the first of many raucous ovations, followed by the first of many loud sing-alongs.
We Are the People, a song from 1987's Lonesome Jubilee, champions the less fortunate and warns our leaders not to "divide and conquer" or "we'll rise up against you."
Mellencamp, a co-founder of Farm Aid, revisited his deep disdain for corporate agribusiness and the decline of family farms, especially in his native Indiana, in Rain On The Scarecrow, a fiery anthem that remains relevant 34 years after its release.
His band embellished and embroidered a few songs with filigrees of accordion, violin and guitar. The reinterpretation of Robert Johnson's Stones In My Passkey was especially affective.

Mellencamp took one of his most beloved songs into his own hands, offering a solo-acoustic version of Jack & Diane that ignited a hearty sing-along.
That was the first of a string of hits and favorites that filled the end of the show: Paper In Fire, Crumblin' Down, and Authority Song turned the theater into a dancehall and the crowd into a rowdy choir. The sing-along to Pink Houses was widespread and demonstrative.
He closed with Cherry Bomb, a sweet waft of nostalgia that conveys a yearning for simpler times. It was an apt ending to an evening that reminded everyone in the room that thanks to music and a guy who  has devoted his life to it, the thrill of living can go on as long as you admit it.
SET LIST
Lawless Times; Troubled Land; Minutes to Memories; Small Town; Long Gone (From The Bowlin' Green); Stones In My Passway; We Are The People; Lonely Ol' Night; Check It Out; Longest Days; Jack & Diane; The Full Catastrophe; Overture; Rain On The Scarecrow; Paper In Fire; Crumblin' Down; Authority Song/Land of 1000 Dances; Pink Houses; Cherry Bomb.