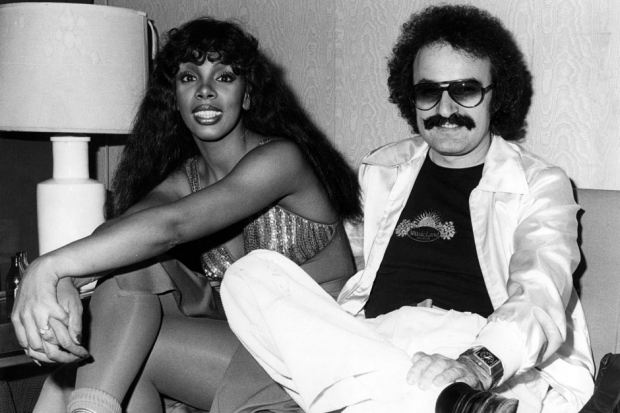 If you're of a certain age, music producer Giorgio Moroder helped create the dance soundtrack of your youth. Most well-known for his memorable collaborations with Donna Summer, the "Father of Disco" as he's known, is now a world-class DJ. Moroder may have turned 78 in April, but he still can whip his crowds into dance frenzies.

From Blondie to David Bowie to Janet Jackson, Moroder has helped mix and re-mix a slew of imminently danceable songs that are still pumping through clubs today. Remember Irene Cara's "Flashdance … What a Feeling" (1983) and Berlin's "Take My Breath Away" (1986)? Moroder won Academy Awards for Best Original Song for both those songs. He's a three-time Oscar and four-time Grammy award winner.  And he'll be bringing old-school bravado and new school swagger to the Truman this Saturday. (Don't expect to sit down. It's not that kind of show. There won't be chairs available, so, if you're of a certain age, wear sensible loafers to get your groove on.)
We wanted to do an interview with the singer/songwriter/producer/composer and sent him a quick Q&A via e-mail. In true Moroder fashion, he answered our questions with some very succinct MP4s—because, of course, he did. His distinct, Italian anchorman voice was in full effect. (We tell you this so you can pretend to hear what we did.) Meanwhile, it's Moroder's very first time visiting Kansas City and hopefully not his last. Love to love you baby, indeed.

M2: Sounds like Kansas City should prepare themselves for a full-on dance party on Saturday. Can you give us a sneak preview of what to expect?
GM: "My DJ set consists of songs of the 70s, 80s and songs from 2012-15 and some EDM songs."
M2: You've been dubbed the Father of Disco. Do you have an all-time favorite song from that era?
GM: "I have several songs which I like but maybe the one which I like the most is my first big hit with Donna Summer, Love to Love You Baby."
M2: Fess up—is there an artist you're dying to work with or, perhaps, collaborate with?
GM: "There are so many great artists—female and male—and whoever is going to call me, I definitely want to talk with them and see if we can work together.
M2: We're dying to know. What does Giorgio Moroder listen to on his iPhone? Or what was the last song you played?
GM: "I love to listen to radio and I love to listen to Top 40. So, whatever is played on Top in the U.S. and the U.K., I love."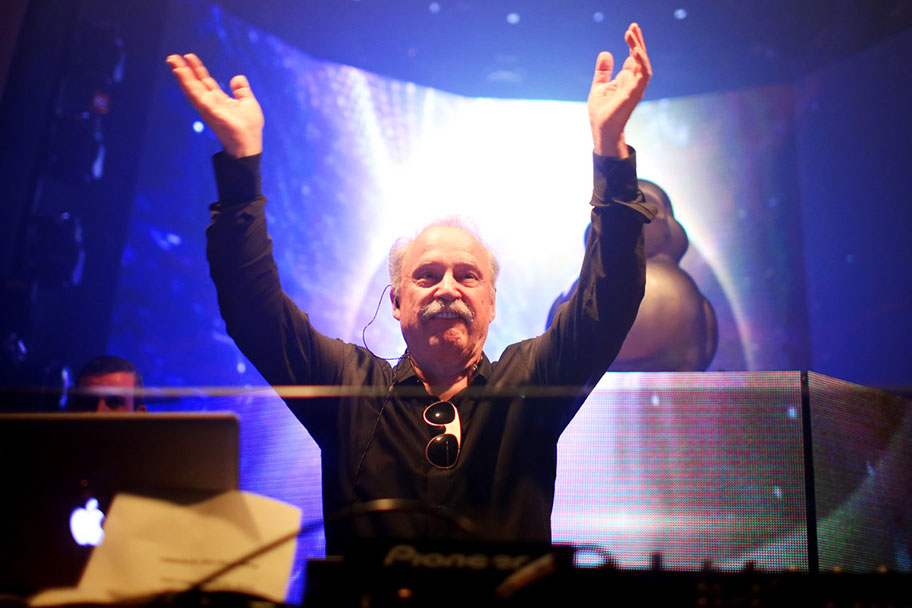 M2: Dance music has continued to evolve over the decades. Are you more old-school or new-school—or both?
GM: "I love the old stuff, but I'm definitely for the new school."
M2: When you're not mixing and remixing—what are your non-musical hobbies?
GM: "My big passion is Italian crossword puzzles. The more difficult the better. I love them."
Giorgio Moroder: Sept. 29 at the Truman:
Show time is 9 p.m. Tickets are $15 to $35.