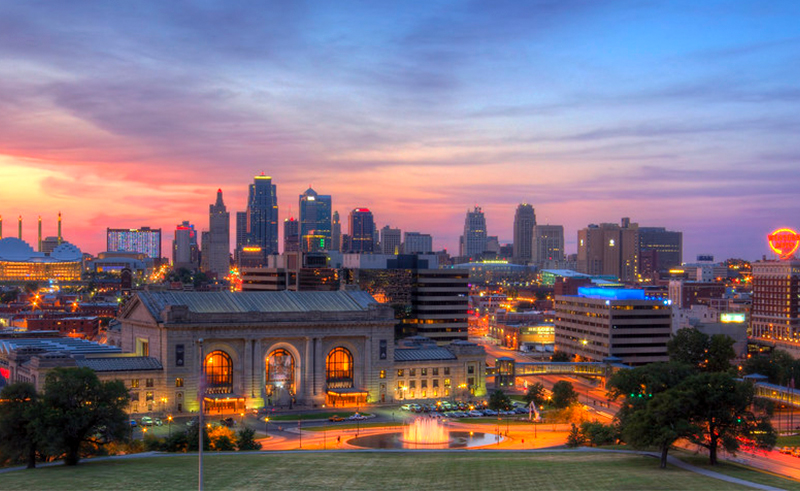 We may be sharing our beloved city in the heartland with a few more tourists in 2023. Condé Nast Traveler named Kansas City among the best 23 places to go in the U.S. in 2023.
Among our town's accomplishments, Traveler reiterated the significance of Kansas City hosting the NFL Draft in April 2023, Kansas City selection as one of the host cities of the 2026 FIFA World Cup, and Kansas City International Airport (MCI)'s plans to unveil its brand-new terminal in 2023.
"But don't think you should just use Kansas City for a layover: A recent crop of true boutique hotels may encourage you to linger for a few days," pens Caitlin Morton, a writer for Traveler. "In 2021, The Truitt—an eight-room property focusing on local vendors and impeccable design—opened directly adjacent to the Country Club Plaza, an area known for its art museums and upscale shopping."
Traveler also noted the 2023 opening of Aida, a second boutique hotel by the owners of The Truitt that's located near The Nelson-Atkins Museum of Art. For food, Baba's Pantry was listed as a must-eat—the restaurant was named one of the top ten new restaurants in the U.S. by Bon Appetit earlier this year.
If you're reading this, there's a chance you might already know which spots to visit in Kansas City. Here are a few places in Traveler's best places to visit that are within a ten-hour drive of Kansas City:
Bayfield, Wisconsin: "Nestled on Lake Superior's scenic southern shoreline, Bayfield has been a longtime draw for weary city dwellers from Minneapolis and Chicago who visit for the charming Victorian main street, an impressive amount of organic farms and orchards (known as the Bayfield "fruit loop"), and direct access to Apostle Islands National Park."

Memphis, Tennessee: "Nashville claims a lot of national buzz, but the city of Memphis has been quietly reshaping itself to be the hottest destination in Tennessee. Over the past decade, its downtown has invested billions in revitalization projects—and now, visitors can begin reaping the benefits."

Northern Kentucky and Cincinnati: "Ten years ago, Cincinnati bar maven Molly Wellman crossed the Ohio River to open Old Kentucky Bourbon Bar in Covington, Kentucky. The move set off a chain reaction of upscale bourbon bar and eclectic distillery openings in recent years, making the region a must-visit for whiskey lovers."